When people think of tattoos, there are the usual thoughts of pain, money, and commitment. Trust me, I was thinking of those things, too, before I made my tattoo decision. After a year of deciding I wanted for a tattoo in the first place, I was bouncing different ideas until one finally stuck with me. There was no going back after my boyfriend finally convinced me to get my first tattoo that would be on my body forever, and I made my deposit. This is the story of my bookish tattoo experience.
How It Happened
I guess I should start off with where I got it and who did my tattoo. I went to 7 Souls Tattoo. They have four locations in New Jersey. After looking at all the artists' work, I decided to book with Panda. The process of booking the appointment was fairly simple. Once I made my deposit, I was sent an email to answer questions and to share what I wanted my tattoo to look like. This is when everything started to finally feel real for me, and I was anticipating the inking day.
An Amazing Artist Makes the Experience
Once I got to the appointment, my heart rate was through the roof — as I am terrified of needles. Once I met Panda, however, she completely calmed me down with her friendly and helpful demeanor. When she showed me the design for the first time, I was super excited and couldn't wait to sit down in the chair.
Like most tattoo artists, Panda put down a small line first on my arm so I would know what I would be experiencing for the next hour and a half. Surprisingly, when she made the line, I laughed! It honestly felt like a mechanical pencil being drawn onto my arm, albeit a bit harder than a normal person would write.
The Final Result
After the procedure, I had an immediate adrenaline rush waiting to see it in the mirror for the first time. When I saw it, I absolutely fell in love and couldn't stop looking at it. Which means… it's time for the reveal!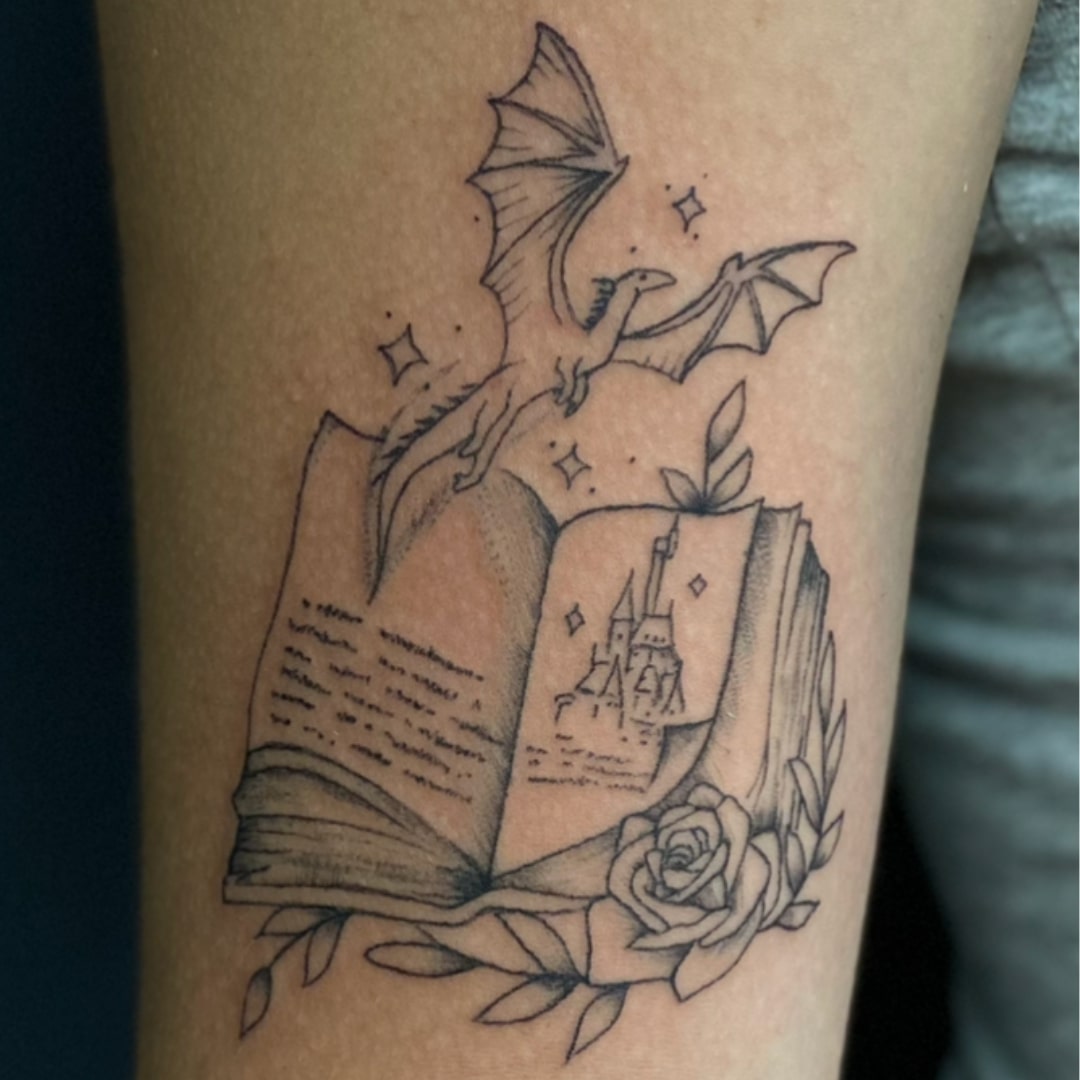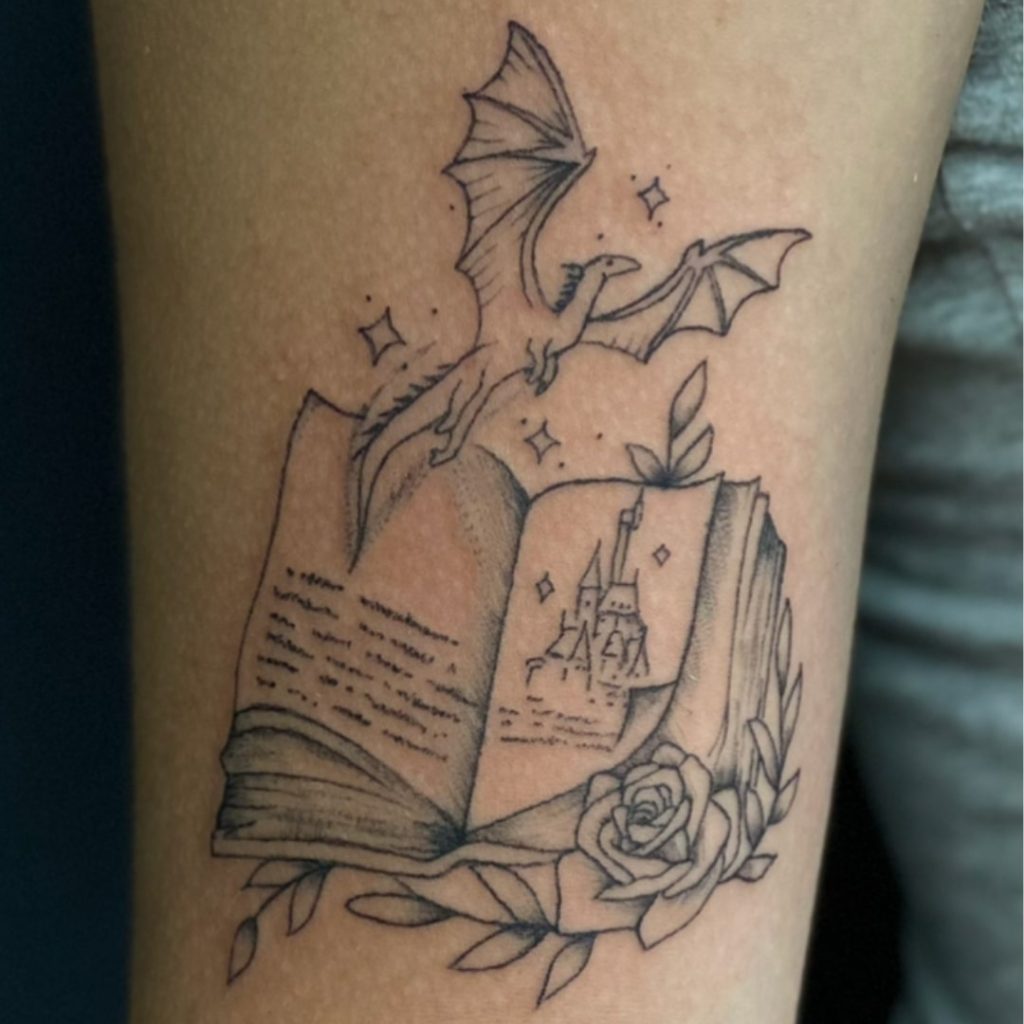 I love reading fantasy, so I wanted to get a book that looks like a fairytale. I also adore dragons and believe they are misunderstood mythical creatures (thank you, How To Train Your Dragon), so I wanted to incorporate one in this tattoo. As a Beauty and the Beast lover, I decided to put a rose in the corner to represent Belle as well.
If you're thinking about getting a tattoo but scared about the pain, among other things, I think you should do it! Don't do it on a whim; you need to plan a design you truly love and sit on it for a while. Afterall, this will be on your body for the rest of your life!
---
Want to see other bookish tattoos? Check out this article!
FEATURED IMAGE VIA PINTEREST