Another month and another season has passed us by this year, but we didn't let it go without indulging in our favorite pastime. From fantasy to romance and the thrills of horror, we're sharing our favorite reads of September 2023. Get ready to add more books to that ever-growing TBR pile you have.
This dark fantasy novel has it all. Mystery, romance, stellar worldbuilding, characters you can care about, and an epic journey that keeps you on the edge of your seat the entire time you're reading it. The magic system was original, which is amazing at this stage in the fantasy game. I absolutely loved the gothic fairy tale vibes this novel gave. The Nightmare is now one of my favorite characters!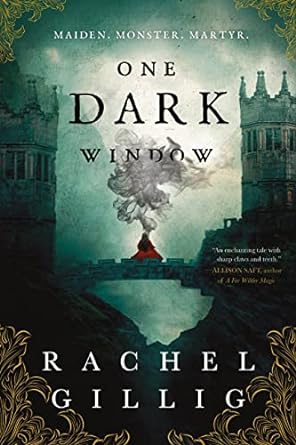 There's a monster lurking in the depths of Elspeth's mind. His name is the Nightmare, and he's terrifying. But he's her monster, and she needs him more than ever. She's thrust into the dangerous and mysterious task of curing her homeland from the dark magic slowly suffocating it. What happens when the Nightmare comes to the forefront of her mind and begins to refuse to let her back in the driver's seat? Worse yet, when she might not mind it so much.
Kristi Eskew, Editorial
As a known proud reader and lover of ACOTAR, I knew that going through the TOG series was next on my list when it came to Sarah J. Maas's publications. It's also quite perfect for the fall season. It has been a viral series that people who are fans of fantasy/romantasy love, so I knew it was for me. Plus, I fell in love with the character designs and storyline from ACOTAR, so I thought I would find the same in the TOG series. Another fun fact is that the first four books can be read in certain orders depending on what kind of plot you want!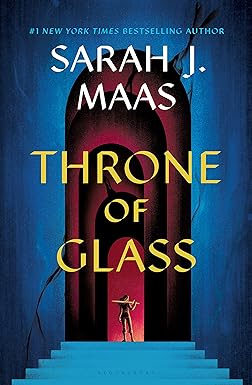 The King of Adarlan sits upon the throne of glass. He is known to be a strict king who bans magic and kills those who use it. Times for the king have been getting hard, as people who envy his power plan to overthrow him to control the kingdom. Celaena Sardothien, the best assassin in the land, is one of those rebels who want the king to fall to bring peace back to the land. She ends up getting captured and sent to a slave work camp in a cave when the Crown Prince finds her and offers her a deal. If she can take part in a competition with other known criminals, she can gain her freedom from the camp. There is one condition. She would become the King's Champion, where she would serve her enemy and kill anyone he desires. How far will Celaena go to protect the kingdom and her pride?
Sydney Wright, Editorial
I really only got into Caribbean literature in a large and immersive way in university, which is so ironic when you consider the fact that I am from the Caribbean. While I don't think every diasporic novel is instantly relatable, there was something about the tone, the vibe, the setting, and the characters that felt very recognizable to me. Also, it got me really riled up, and I like it when I can feel connected to a book and its characters, even if it makes me upset.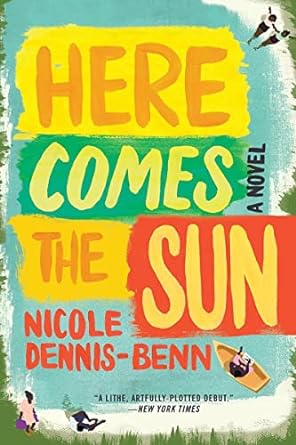 The novel is a debut for the author and follows the lives of three women in a family "As they face the impending destruction of their community, each woman — fighting to balance the burdens she shoulders with the freedom she craves — must confront long-hidden scars."
Tiara Thompson, Social Media
I was curious about the book from the movie. The book is quite different from the movie adaptation. I got it after rewatching a YouTube video that mentioned the book in reference to spies and spy seduction. I was surprised to learn that the author is a retired officer of the CIA's Operations Directorate. The recipes embedded in the book were unexpected. I almost learned another language. If I knew how to pronounce Russian, this book would have taught me some intriguing Russian words.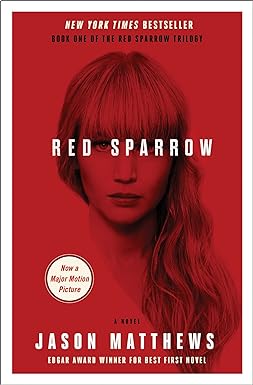 The book has two main characters, Nate Nash and Dominika Egorova. Each has a complicated background as to how they ended up working for the respective governments. Their paths cross in a tangled web of lies, conspiracy, betrayal, torture, forbidden romance, and spy tradecraft. The story is complex and filled with intricate details about spycraft, espionage, foreign government policies, and operational protocols. You might find yourself giddy with secret glee upon reading certain details. Don't be surprised if you end up looking over your shoulder as you read. You'll find yourself not wanting to put the book down while, at the same time, you don't want it to end.
Christina Hardesty, Graphics
I've been on a mystery kick lately, and The Verifiers did not disappoint. Jane Pek's writing is so engaging and meticulous that I was in awe. Claudia is an infinitely layered, intriguing protagonist who I found effortless to empathize with and root for. This book also has some interesting revelations about the nature of dating in the current technological age, which I think anyone even remotely involved in the online dating world will find interesting and relatable. The Verifiers is definitely up there with some of my favorite mysteries of all time, and I am very impatiently awaiting whatever story Jane Pek decides to gift us with next!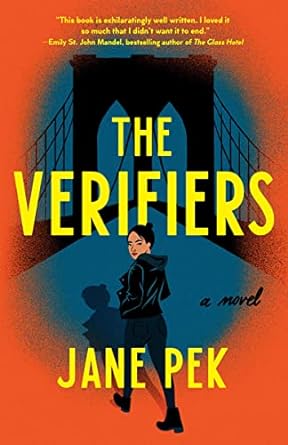 The Verifiers follows Claudia Lin, a young woman trying to balance the expectations of her Chinese family with her identity as a queer woman and her desire to pursue her passion for mystery-solving instead of finding a more practical, stable career. When Claudia is presented with an opportunity to work for Veracity, a covert online dating detective agency, she can't pass it up. She knows her family would disapprove of the work she's doing, but Claudia is having too much fun to care. That is, until a client ends up dead. Being the mystery-lover she is, Claudia can't help but investigate, and what she finds reveals shocking realities about Veracity and the online dating industry as a whole.
Lauren Nee, Editorial
Loner by Alison Wonderland
This book took me on a journey I never expected. I love graphic novels, especially with detailed illustrations, and this book did not disappoint. I really love Alison Wonderland's music, so I was very excited to read her first book. Alison's character was so easily relatable, and her conflicts were raw and chaotic. As a reader, I felt her grief and her pain through the poetically captioned illustrations. The color scheme was also very well designed. I loved the dynamic use of pink and blue in the beginning stages and the sudden aesthetic drop to sharp red. It set the mood, and it really brought me into the story itself and made it impossible to put down. If you find RPG amusing, please give this book a try. Halfway through the story, there is an entire RPG campaign for players up to five! As a huge fan of DND, this campaign is extremely worth checking out, and it's a bonus from the book!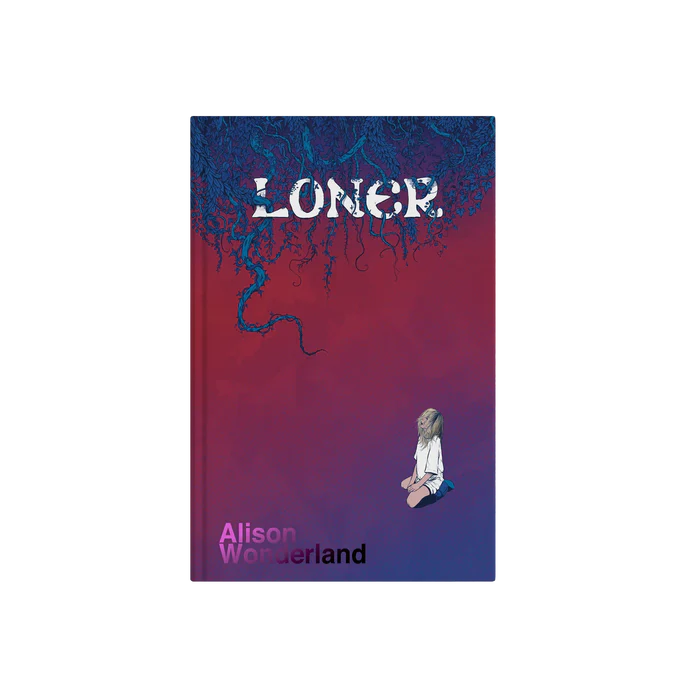 The story follows Alison and her journey battling the outside world. During the novel, Alison must battle against metaphysical beings that represent every struggle she goes through while creating her famous album Loner. I would describe this book as comfortably uncomfortable to read. It is beautifully relatable, yet so bitter to see Alison struggle and know it is all based on true events. I would recommend this to anyone who loves graphic novels and who loves adventure aesthetics. Or, if you are an emotional book lover looking for a change from a normal chapter book, I would definitely recommend this book! So far, it is my top book choice of the year.
Who loves adventure aesthetics? Or, if you are an emotional book lover looking for a change from a normal chapter book, I would definitely recommend this book!
Erin Ewald, Editorial
Caraval by Stephanie Garber
I'm a weird magic-and-whimsy kind of reader, and this book gave me just that! I didn't know what I was getting into when I first read this book, but page one swept me up right away. The writing is poetic and gorgeous, and I think that's what helped me get into the book even faster. I love writing that feels part of the story itself, almost like another character, and that's what Garber's book gave. I honestly read this book so quickly, and then I read it a second time months later, and I loved it even more! The characters felt real within the context of this world, where different islands were like their own world as well. I love the dark elements of the book as I was taken on this adventure of mystery, enchantment, lies, intrigue, magical dresses that change colors according to your mood, and a game that only comes alive at night! For me, this book has everything I love in a fantasy novel.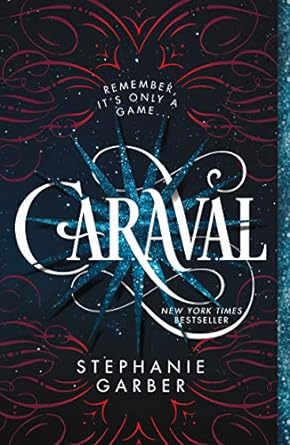 Scarlett has always wanted to visit the island of Caraval. But it only comes once a year and doesn't appear in the same place twice. And after writing to the creator of Caraval, Legend, for the better part of her life, Scarlett finally gets a ticket to go. Her sister, Tella, presents her with three tickets, and the third ticket goes to a young boy named Julian, whom Tella has just met. Now that Scarlett's older, she's past visiting the island. All she wants to do is leave hers to get away from her abusive father to start a new life anywhere else, and a mysterious Duke has offered that to her. In a day's time, Scarlett is to be married. Tella can't get her to go to Caraval Island willingly, so she and Julian kidnap Scarlett and take her anyway. Now she's drawn into a world of magic where the participants can die — but it's not supposed to be real! Everywhere Scarlett looks, she finds Caraval stranger and deadlier. Even worse, she has to find her sister as part of the game in order to get the coveted prize of one wish.
There are so many twists and turns in this book right up until the very end. This was such a fun read. I can say if you love stories that are pure magic, full of dark enchantment, and incredibly fast-paced, this is the book to read!
Quiarah B, Editorial
My most recent obsession has been this 21+ book series that is just absolutely delectable. I have been reading on my Kindle, so I am flying through them. They are short enough to read in a day, and let me just say –– I did, in fact, read about two or three a day. I know, I know! That is a lot of mindless reading about aliens, but boy, oh boy, does this story pull you in. I couldn't stop reading after I finished the first book! Now, give me a moment to justify my obsession.
In the first book, a group of women, all the same age, have been kidnapped by aliens and are now huddled together on a ship. What they experience on the ship is horrific, but once they team up and decide to take down their captures, they manage to crash the ship onto an unknown planet. The plot of this series follows the human girls on the ship meeting and mating with the ice-planet barbarian aliens who inhabit the planet. There are quite a few intricate details that go into it, but let me tell you, you will be hooked.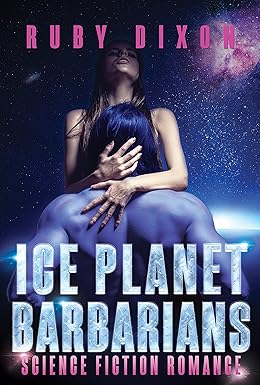 I couldn't stop reading because we met most of the human girls in the first book, so I wanted to see who they would mate with and what their lives would be like on this new ice planet. Each book follows a human/alien love story. The best part of it all? It is immensely smutty, so buckle up. I am an avid reader and lover of all smutty novels, but I have never come across a series with such dedication to description and details; I say a big thank you to Ms. Dixon. This is definitely a snackable series, and you don't have to read the whole thing, but I am already ten books in, so we'll see if I can manage to stop.
Olivia Salamone, Editorial
So, how many of these books are you craving to devour this fall season? I've already read a few of these, but I certainly plan on reading The Verifiers this month!
---
For more Bookstr Book Club recs, click here.
FEATURED IMAGE VIA BOOKSTR / KRISTI ESKEW