If you weren't obsessing over Fourth Wing by Rebecca Yarros with the rest of BookTok over the summer, now's your chance to catch up. Yarros officially announced on her Instagram that a new TV show adaptation of the popular YA fantasy book is in the works. Here's what made this book fly off the shelves upon release and why you might want to pick it up to get ready for the show.
What Is Fourth Wing?
Fourth Wing is a YA fantasy novel about dragon riders at a vicious training college. Violet Sorrengail is a young girl who wants to be a scholar but instead is drawn into the college to become a dragon rider. Despite her disabilities, she still seeks to find her place and succeed in the college. And of course, it wouldn't be complete without a romance subplot to make matters more difficult for Violet. With such a unique world and interesting characters, the book was immediately a hit.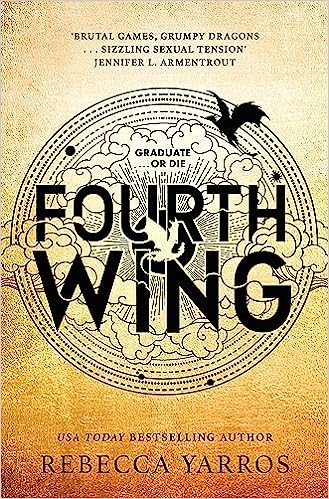 It received a lot of attention on BookTok as well. Which, for the uninitiated, is the side of TikTok that exclusively talks about what books to read. The book received a lot of attention prior to its release. When it finally came out, readers were ecstatic to see it live up to the hype it received across various social media platforms. Iron Flame was announced to be the next book in the series, and readers are just as excited about the new addition to the story.
What Is The TV Adaption of Fourth Wing?
Rebecca Yarros announced on Instagram that Fourth Wing was optioned and is now in development by Amazon MGM Studios. Michael B. Jordan's Outlier Society will be in charge of production. Not much is available on who the cast or writers will be quite yet. However, Yarros will be an executive producer of the project, along with Liz Pelletier, who works at Entangled Publishing. So we do know that Yarros will be involved with the project and can hopefully guide it in the right direction.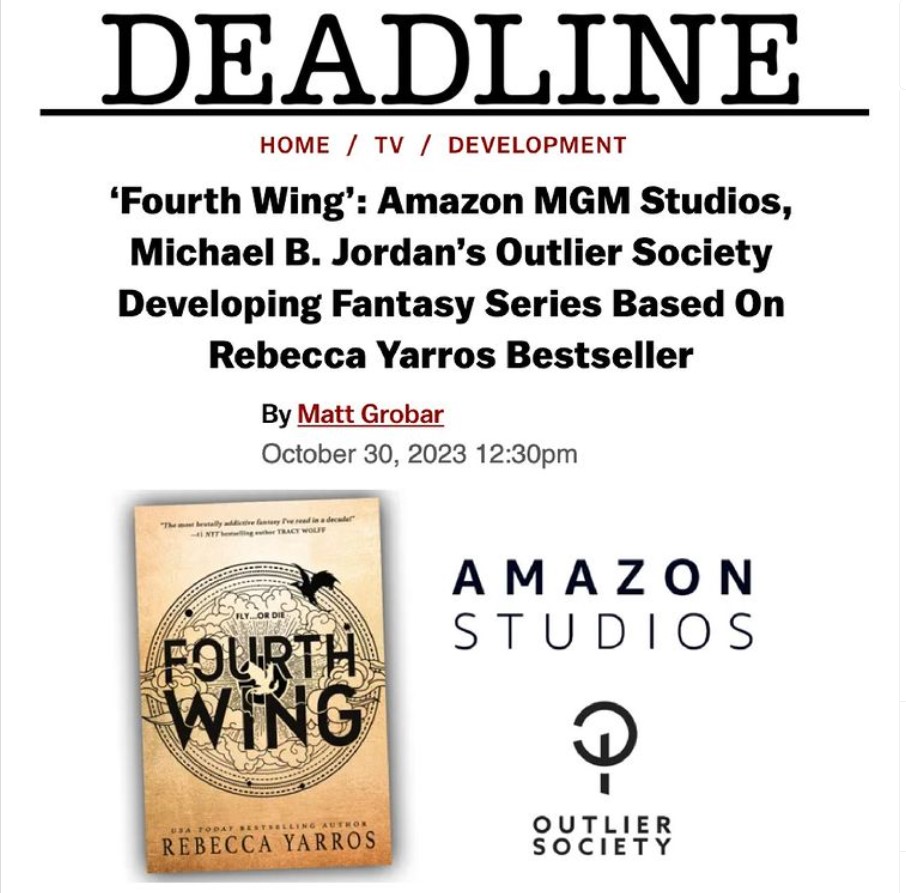 While much is still up in the air about the TV show, one thing is for sure. The second book Iron Flame is coming out in early November 2023. So while we might not have exact details on the show yet, you can dive straight into the first book now and pick up the second one as soon as it releases. Fourth Wing is the first of a five-book series known as the Empyrean series. So we have a while to go before the completion of this popular series.
But if Iron Flame lives up to the success of the first book, then there are many more exciting stories and adventures to look forward to within the Empyrean series. Hopefully, the show can capture the essence of the series for the screen. There's a lot to look forward to from Yarros and the fantasy world she created, so fans of her work should keep an eye out for further updates about the series and other adaptations.
---
Want to know more about other popular BookTok recommendations? Check out this list of BookTok romances to find your next read.
FEATURED IMAGE VIA BOOKSTR / KIT WAKELIN