Although the title sounds cliche, we all know it is true. Safety is one of the most important things you tell a child. Whether going to their friend's birthday party or walking around IKEA alone, children are always told at least once, "Be safe!" But what about moments in life-threatening altercations? What is the best way to teach a tween what to do if they get kidnapped or if they are stuck in a burning building? Though these scenarios might feel impossible for your child to be in, anything can happen, and it is always the best case to prepare for any possibility.
In this article, we will be looking at titles that could help your child adapt and act fast in life-threatening situations. These titles will not be as direct as "How to Survive a Fire"; that would be an excellent way to teach teens because it is straightforward; however, it may struggle to capture a child's attention. Sometimes slipping vegetables into their spaghetti sauce is the best way to get their attention. It might be best to help them research fictional scenarios as real-life threats. I consider these titles useful to build the minds of young adults and help them understand that there are scary situations in the real world that can happen to anybody.
Clarification: This specific article is for tweens and teens! If your child is younger and you are looking for similar content, give this article love, and we might post a new article focusing on children ten and under!
Trigger Warning: The mention of certain content and topics in this article may be triggering to some readers.
Ages 10 to 12: Adrift by Tanya Guerro
Softly done but with an inspiring survivalist message, Adrift is an excellent book of survival for your tween. Tanya Guerro's novel follows two cousins, Coral and Isa, and their points of view when one cousin goes missing. Coral and her family decide to travel the world together, but their plans turn cataclysmic after their boat is overrun by a tidal wave. Coral is knocked off, and she finds herself on a deserted island. Coral must make it alone, and Isa must continue her life without her cousin by her side.
Something that stands out in Adrift is how the readers get both Coral's and Isa's stories. Though Coral's story would be fine from a reader's point of view because of her gripping plot, it is engaging to hear Isa's thought process about her missing cousin. She struggles with her loss, but she stands hopeful in seeing her lost friend again. Her surrounding characters, like her parents, give up their hope easily. But Isa tries her best to stay strong and battles her emotions on possibly losing Coral for good.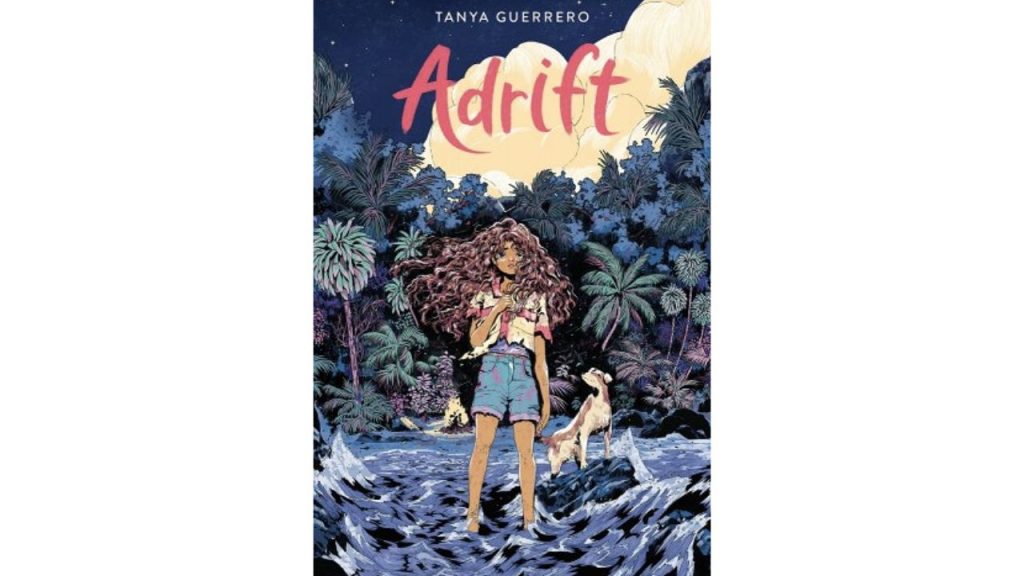 I believe this is something that a teen could read and find hopefulness in themselves. If I were to have gotten stranded on an island, I would be constantly wondering if anyone cares that I am missing. I would need to believe that someone is hopeful for my rescue and that my safety is someone else's mind. It would give me the strength to fight and stay alive. I believe that this is what Isa's character is for. It gives Coral a reason for her to pull through and live through the worst moments on the deserted island. The two girls do have moments of weakness, but they never give up on their aspirations. This book shows how important it is to keep your hopefulness alive in dire situations such as Corals because there is someone out there who is hoping for the same thing. I think this could heart-warm many teens into keeping their hopes high and appreciating what they have now.
Another key factor to take away from Adrift is how it is okay to not feel okay. In situations like this, of course, it may feel easy to give up hope. Coral faces many physical and mental obstacles on the island that put her mindset into giving up. Simultaneously, Isa must hear her fellow peers give up their hopefulness of Coral's return while also battling her own grief of losing her closest friend. The two girls have their weak points of losing hope, and they both must question their own well-being. But they both begin to understand how to be okay with not feeling okay.
If a child is feeling upset, they can become more emotional from the confusion of feeling upset. Children are young enough to not yet understand that it is okay to be upset over bad situations, and this includes teenagers. It takes a lot of growing up to understand that feeling upset for a little while can sometimes help you process your emotions into helping you feel better. This is what Coral and Isa must learn, and as a reader, you watch this process slowly unfold. I think it's a major lesson to learn when you grow up, and this book can help a younger crowd steadily learn. It is important to know when you are an adult, and it could help your child from more than just a survivalist standpoint.
Ages 11 to 14: Hatchet by Gary Paulsen
Hatchet is an older novel from 1986 about a thirteen-year-old boy named Brian. Brian flies to Canada from his New York home after family secrets untwined and pushes him to visit his father. He meets the airplane pilot, and they both start their journey over the Canadian wilderness. But when the airline pilot has a heart attack, Brian finds himself crashing in the middle of nowhere, and he must do everything possible to survive the new territory. His only gear: himself and a hatchet.
Gary Paulsen based this novel on his knowledge of survival. In his childhood, he struggled with family affairs that forced him into hunting for his food and learning how to survive himself. I believe Mr. Paulsen had inspiration from his past that he put into Brian's character because of Brian's hopefulness to push through his battles. Brian faces many ongoing struggles in the book, but Paulsen expresses Brian's ability to refuse his sufferings and fight to survive, even if he does face some tough bumps in the road.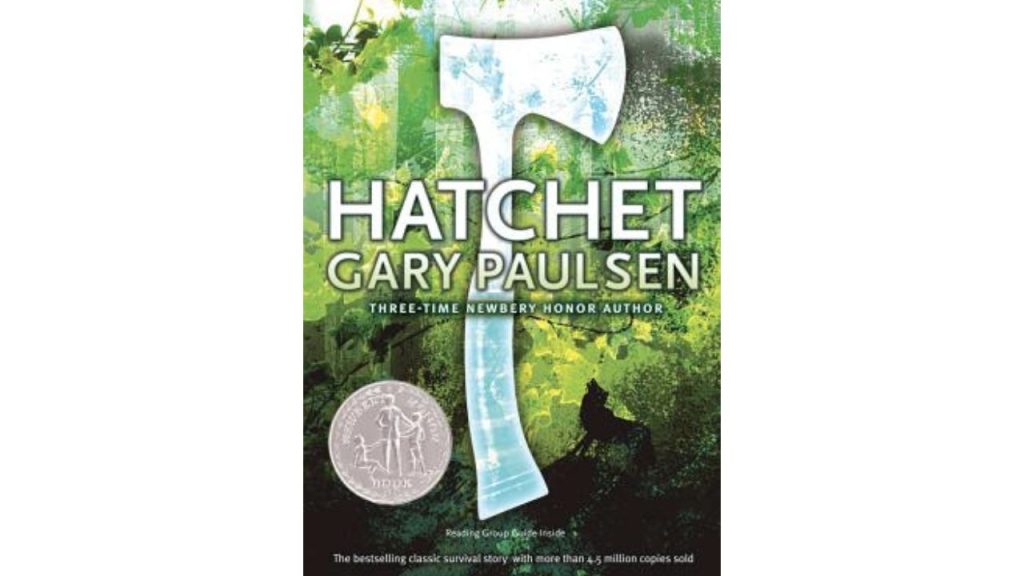 Hatchet is a fantastic book for your teen to read because Mr. Paulsen's writing will inspire them to never give up. Though it is unlikely, a teen getting stranded in the wilderness may face many grapples that can lock them in a fear of doom. Sometimes children need a push to gain confidence, and being inspired is a great way to do so. I believe that Brian's story will do just that. Children need to understand that they can get through anything if they persevere in their battles, and I think Hatchet will influence their confidence to survive.
This title is a perfect read if you are looking for a similar book to Ruthless but for a younger teen. Although it is a thriller, and I still recommend it for 12 and up, I would not consider it as intense as Ruthless in terms of fast-paced, which in my eyes, amps up a story's intensity rapidly. I feel it is more of a psychological thriller, and its themes of grief depress the book's rapid authenticity.
Luanne Rice bases the book on a true story, and it follows Emily and her horrific survival from her recently passed best friend's family. After Lizzie passed away, Emily and Lizzie's family never thought they could move forward. But when Emily is kidnapped by her past friends and family and forced to become Lizzie, Emily must push aside her grieving stage and fight to escape Lizzie's denying family.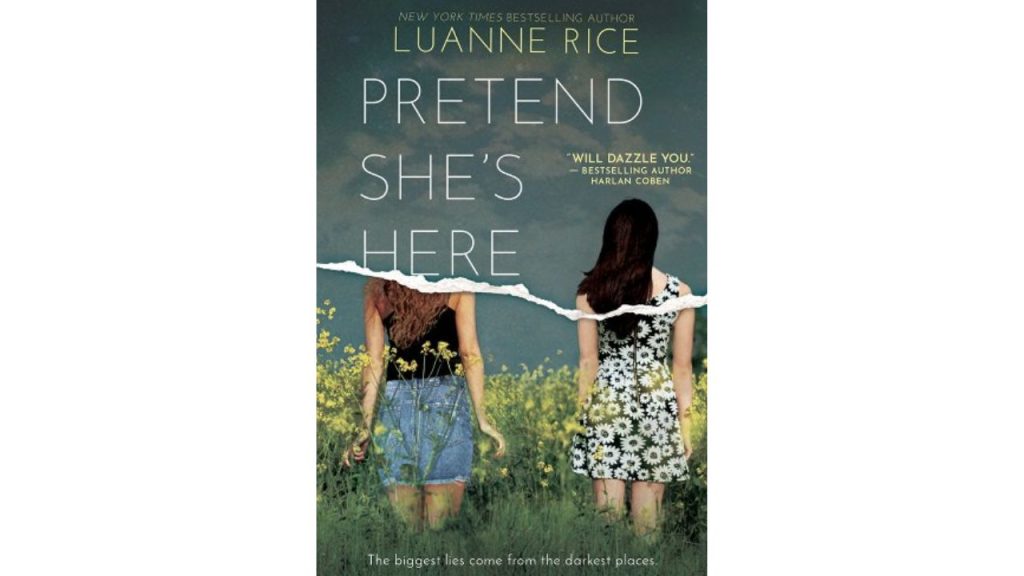 There is something about this book that makes it so addictive to read. I think any tween reading this book will surely learn something about what trust is. Children and teens are young enough to trust anything nowadays, and handing out your trust can be catastrophic. Pretend She's Here is a great title to show teens how important it is to watch who you trust. Emily knew Lizzie's family like they were her own, and she had trust in them for years. However, you do not know somebody until it is too late, and I believe Luanne Rice did an impeccable job of capturing this in Emily's experience. I recommend this to parents who want to help their teen understand that even people you trust with your life can turn out to be deceitful and to prepare for the least expected.
Ages 13 and Up: I Am Still Alive by Kate Alice Marshall
Detailed, adventurous, and didactic, I Am Still Alive is a young adult fictional mystery about a teen girl named Jess who moves into her father's cabin after her mother dies in a tragic car accident. But without her father to help, Jess must learn how to survive the wilderness with only the cabin dog to keep her company. Jess struggles to catch her prey and stay warm after her fresh injuries from her car accident, but she must do everything she can to stay alive and hold herself together to escape her wilderness cage.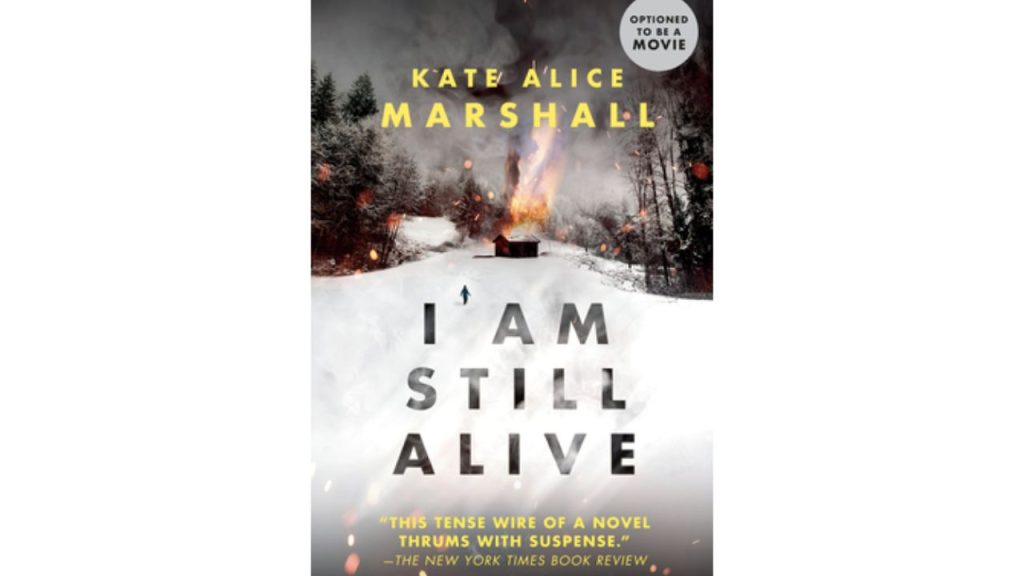 I want to recommend this book because of the main character, Jess. She is willing to push through even at her worst survivalist moments. She is a superb representation of teens reading this book because she seems like an ordinary girl who got tied up in numerous unfortunate events. She is no survival expert, and she is no superhero who can fly out of her messy situation when she likes. Jess is a normal girl who must fight her battle solo. This is what makes her different from other main characters because, in real-life situations like Jess's, nothing is solved by the snap of fingers. She is a relatable teen who is fighting for her life to survive, and I think it's her 'everyday' character that connects with the readers.
Jess's situation can happen to anyone, and her accustomed personality shows younger readers how getting stuck in the wilderness is a serious possibility for anyone just like Jess, aka any teenager. I think this is a good read because it is entertaining because of its thrilling chapters and its ability to relate to its audience from Jess's character. I believe it is helpful to readers in hopes that they will be cautious in the wilderness and stay mindful and strong like Jess.
Ages 14 and Up: Ruthless by Carolyn Lee Adams
If I could recommend only one title, I would choose Ruthless. The book follows seventeen-year-old Ruth and her nail-biting escape from her murderous kidnapper. In an unknown cabin in the woods, and after fleeing her unwanted trap, she begins her torturous journey of surviving in the forest without any survival gear or even her clothes. Find out if Ruth's smarts can outwit her predator and how she battles her inner and outer durability.
Ruthless is a heart-pulsing read that will have your teen obsessed. But more importantly, this title has countless examples of surviving two things: Kidnappers and the wilderness. Ruth's push to escape is one of the main reasons why it is my top choice. I appreciate how Ms. Adams tables two life-threatening situations for Ruth.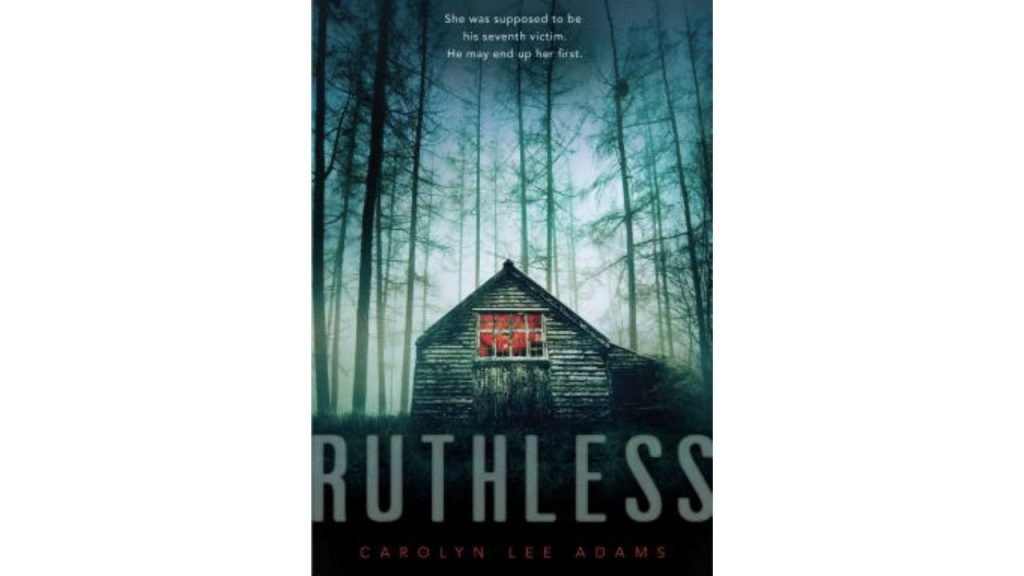 For one, it gives a real feel for Ruth's battles and guides its readers on how she can best approach what to do and also what NOT to do. Secondly, it engages the reader to continue and see if Ruth can survive her conflicts. It is super important to keep the readers interested, and Ms. Adams does so through Ruth's suspenseful challenges. I think this is an excellent title for any young adult to read, and I push you to have your teen give it a try.
Though these books may not be Bear Grillz: How to Stay Alive, I believe that educating teenagers through chapter books like these could be more useful than a step-by-step guide on how to survive the forest. Surely, that would help anyone survive a life-threatening situation. However, we are talking about children who may lose their interest quickly. From previous experience working with kids, their focus goes quickly, especially teenagers.
I could not imagine a guidebook keeping a teenager's interest for more than ten minutes. I fully believe that an engrossing chapter book with a compelling storyline will keep any teenager intrigued. Sometimes throwing some intense subplots or even a romantic side character will hook a teenager to the text, and I believe any of these titles will have a teen glued. But most importantly, it will give them important messages and tips to remember if they ever find themselves in a dire situation.
---
For similar content, click here for more information.
Browse these recommendations and more on our YA Thriller bookshelf on Bookshop.
FEATURED IMAGE VIA CANVA