Revered filmmaker Mike Flanagan has treated us to yet another eerie adaptation from the work of a beloved horror author this Halloween season. Last October, he gave us The Midnight Club, a horror mystery-thriller based on various books and short stories by Christopher Pike, most notably his 1994 novel The Midnight Club. Through the years, Flanagan has refashioned stories by some of the biggest names in horror fiction: Shirley Jackson, Henry James, and Stephen King among them. Now, he's taking his first shot at adapting the work of one of the most highly esteemed horror writers of all time: Edgar Allen Poe.
The Fall of the House of Usher mini-series — created, written, directed, edited, and produced by Flanagan — is set to premiere on Netflix on October 12, 2023. The 8-episode gothic horror series is based on the short story from which it derives its name, as well as other works by Poe.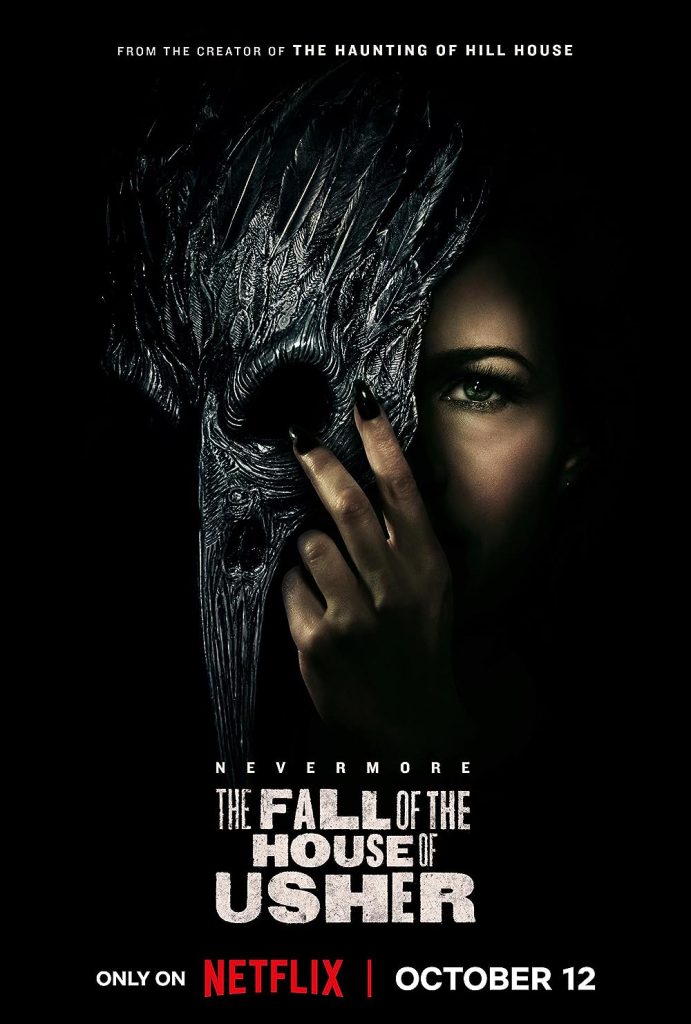 Originally published in Burton's Gentleman's Magazine in 1839, The Fall of the House of Usher follows an unnamed narrator who goes to visit his friend, Roderick Usher, who has fallen ill and requires care. Upon arriving at the dilapidated House of Usher, the narrator learns that Roderick's sister, Madeline, is also unwell. As his stay wears on, the narrator begins to realize that this is no normal house — in fact, his friend Roderick believes the mansion to be alive. When tragedy strikes, both Roderick and the mansion begin to deteriorate, proving that Roderick's fate is tied to the house in unexplainable and haunting ways.
One of the hallmarks of Flanagan's storytelling is his ability to weave in various plot points and story elements from a medley of works by a single author, as demonstrated in The Haunting of Bly Manor, which was based on a selection of Henry James's works. By effectively combining an assortment of source materials — a technique he's brought into this adaptation as well — Flanagan can deliver a story that feels both familiar and strikingly novel.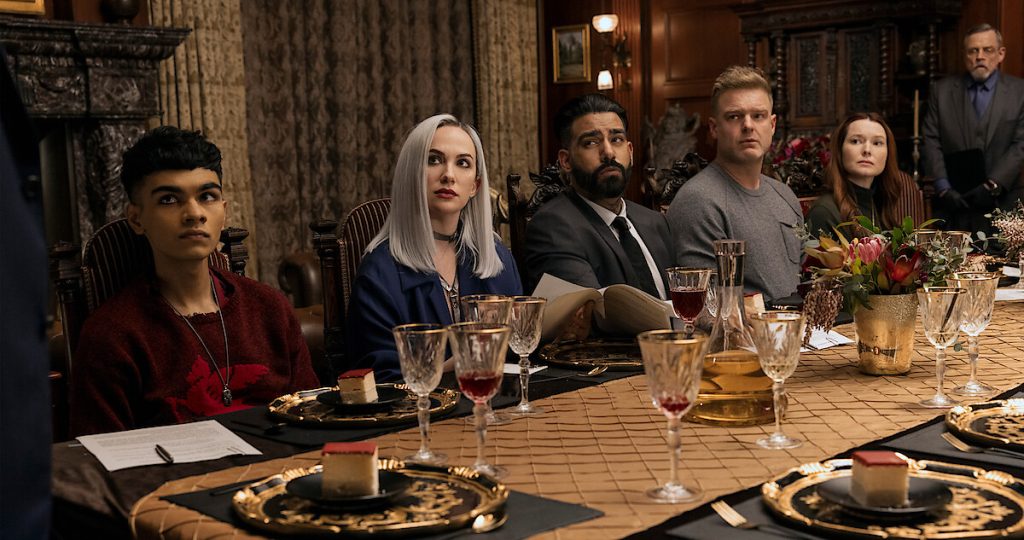 The series description for The Fall of the House of Usher reads:
To secure their fortune — and future — two ruthless siblings build a family dynasty that begins to crumble when their heirs mysteriously die, one by one.

Netflix
The show stars many familiar faces from Flanagan's previous works, including Carla Gugino, Kate Siegel, Rahul Kohli, T'Nia Miller, and Henry Thomas. Mark Hamill has also been cast in a leading role.
If you're a fan of Flanagan's previous work — or a horror fan in general — this is an unmissable series, perfect for celebrating the spookiest month of the year. So grab some kettle corn, turn down the lights, and press play…if you dare.
---
For more adaptation news, click here or here.
For more awesome horror adaptations, click here.
FEATURED IMAGE VIA NETFLIX