Lionsgate has been slowly teasing the much-anticipated adaptation of Suzanne Collin's fourth installment of The Hunger Games Franchise. From casting news to the trailer drop, we fans have been salivating at each morsel released to us: Lionsgate's newest teaser trailer and character posters of the cast in costume. Let's check them out!
These are G-O-R-G-E-O-U-S! But did we really expect anything different? From the gold-plated garden plants to the subtle character symbols, Lionsgate nailed these posters! Can you pick out all the little traits and easter eggs?
Tom Blyth as Young President Snow
It wouldn't be right if Snow's poster weren't covered in roses. But I think it's the slithering snakes and the sitting songbird that does this one justice!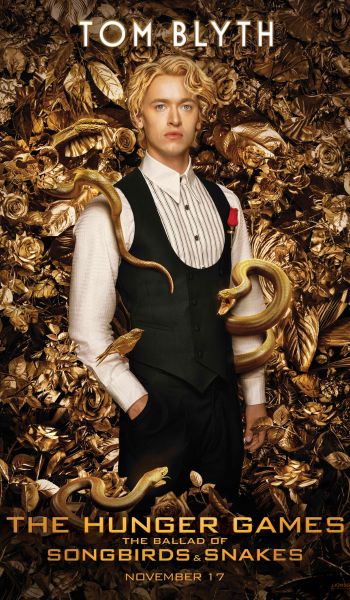 Rachel Zegler as Lucy Gray Baird
Lucy's brilliance comes through well in this poster. Between the colors of her beautiful dress and the "mess with me, if you want to" look on her face, Zegler fits the part well.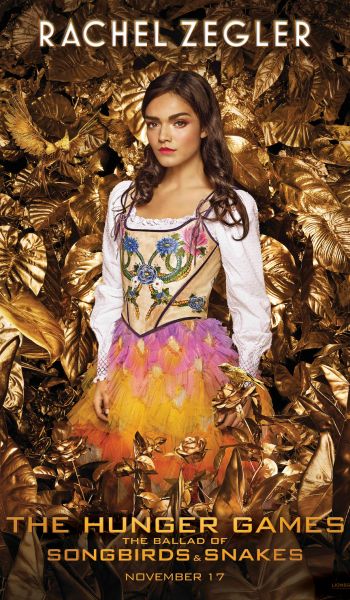 Peter Dinklage Casca Highbottom
I love Peter Dinklage in everything he plays. He's an amazing actor, but look at him just making his poster work! The crushed black velvet suit never looked so good!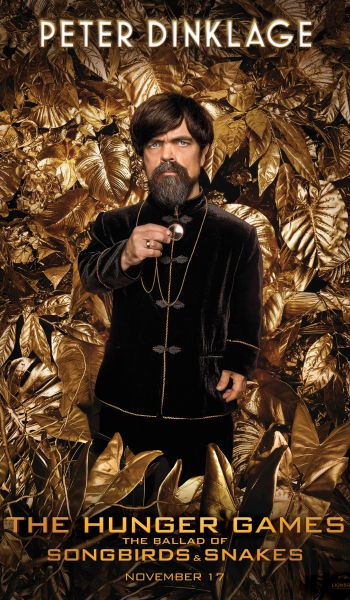 Hunter Schafer as Tigris Snow
A far cry from the Tigris of Katniss' era, this stunningly gorgeous character is set to wow the audience when she hits the silver screen. I personally am excited to see her story come to life. Notice those roses intermixed in the golden garden?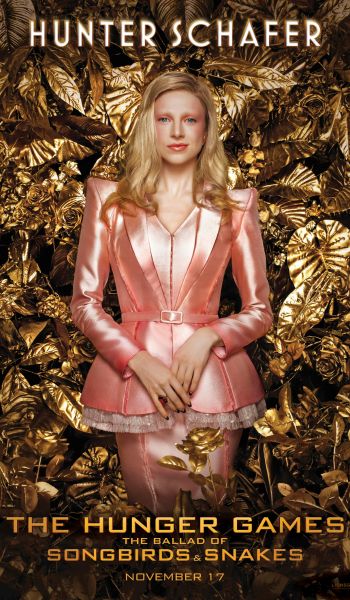 Josh Andrés Rivera as Senjanus Plinth
Rivera surely makes Plinth look like the calculating and winning Mentor that he's known to be. The red really does wonders in this poster.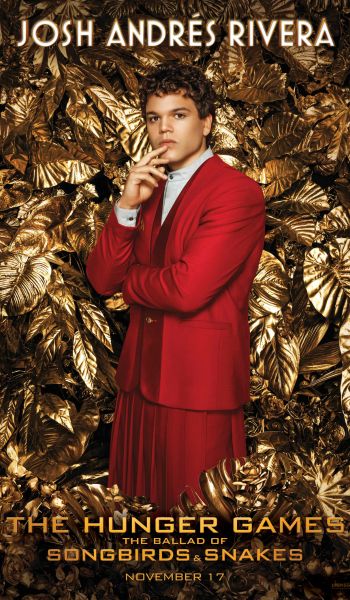 Jason Schwartzman as Lucretius "Lucky" Flickerman
Caesar will always be my fav, but I'm excited to see his predecessor host the 10th Hunger Games. Schwartzman embodies the character from the prequel well!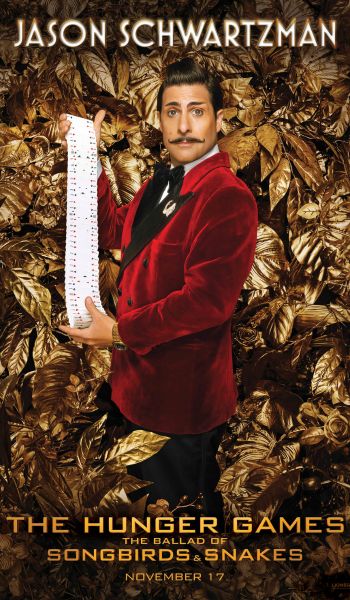 Viola Davis as Dr. Volumnia Gaul
Of all the posters and actors, Viola Davis is channeling her character like no other. As a game maker and head of the Capitol's experimental weapons division, she looks the part of a psychotic genius!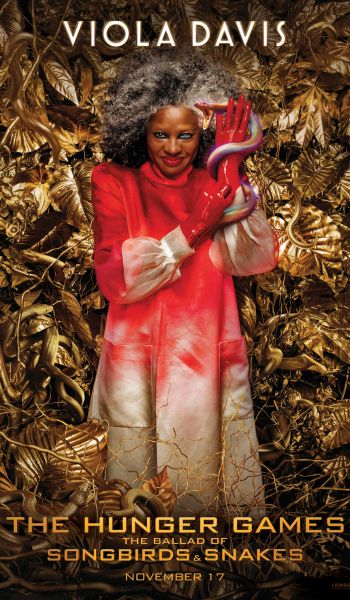 Keep an eye out for more Hunger Games: The Ballas of Songbirds and Snakes content with us at Bookstr. The prequel releases on November 17, and I'm sure we'll be seeing more teasers from Lionsgate between now and then.
---
Looking for more Hunger Games content? Click here.
FEATURED IMAGE VIA BOOKSTR / KRISTI ESKEW