July and August are notoriously the hottest days of glorious summer. And while we love to hit the beach and soak up the sun, it gets a bit too hot. Not that we didn't do that anyway and bring a book along… Let's take a look at what the Bookstr team read in August that they just have to tell you about!
I liked the book cover. I was getting some really cool vibes from the cover- equestrian spy, equestrian femme fatale- words that I don't normally associate with equestrian book characters, which is very refreshing.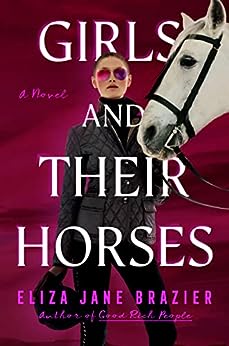 Girls and Their Horses is about the very elite world of equestrian society. People do anything and everything to get what they want. Mind games and psyching out the competition are commonplace in this exclusive society. However, these tactics can get out of control very quickly, and someone might end up paying the price for it.
Christina Hardesty, Graphics
I love gothic literature, especially Poe. There's something eerily exciting about the tone and language used to set the reader on the edge of their seats and question what's being told to them. Setterfield is a gifted writer, and her talent shines in this novel about a reclusive author who's finally ready to tell her story. Ailing prolific author Vida invites troubled biographer Margaret to hear and record Vida's life story.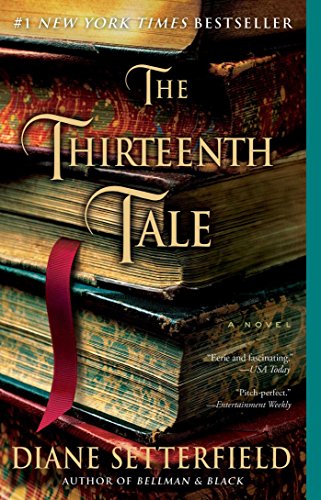 While we get the chilling and often disturbing tale of a strange family, odd twins, a ghost, and a devastating event, the current timeline has its own issues to sort out. The back and forth, the multiple story angles, and the interconnectedness of the protagonists are truly intriguing. And the plot twist… superb.
Kristi Eskew
This book literally changed me as a person. I've never felt more seen than reading about the author trying to navigate her 20s. As a woman in her mid-twenties, this book helped me cope with so many things I didn't even know I needed to cope with. It was an extremely eye-opening experience for me, and this book is so special to me now. It also made me appreciate my friends so much more, and I'm so thankful to have the female friendships that I do.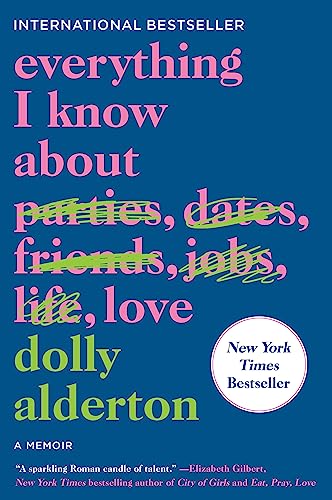 Everything I Know About Love is Dolly Alderton's memoir about her life in her twenties and how she navigated dating, partying, work, friendships, loss, and so much more. She takes us through her life from being naive as a teenager to her current state as a wise woman in her thirties. She shares hilarious stories about the worst dates imaginable and living in a house with her best friends. She also touches on grief in multiple different ways, and the way she spoke about this topic was beautiful.
Sara McCoy, Social & Graphics
I picked it because Darcey Bell wrote A Simple Favor, so I was curious about this book. This book takes psychological thriller to a whole new level-literally and literaturely. The Stanley Milgram experiment: Yikes! This book is very well-researched.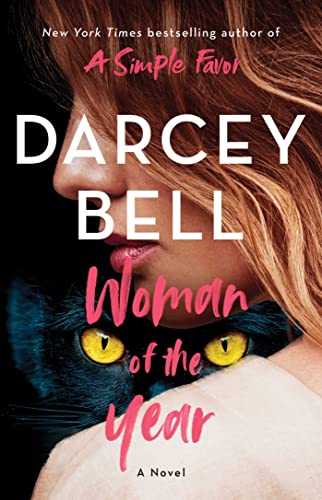 Fair warning this book contains animal cruelty and/or has been a survivor of rape or sexual assault. Even though the main character has some evil plan up her sleeve, you find yourself rooting for her to get justice.
Christina Hardesty, Graphics
I didn't know she wrote a book, so I was very intrigued. I love her music, especially Brave.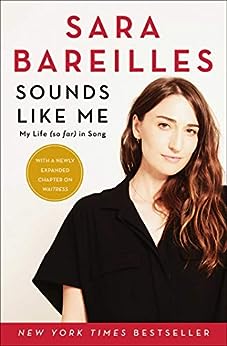 This book really feels like you're having a chat with Sara. I love how each chapter is named after her songs. I learned so much about how Sara got started in the music industry. After reading it, you feel like she's your new best friend who you can talk to about anything.
Christina Hardesty, Graphics
I love the cover of this book. I love how the "o"s are replaced by hearts in the title. I like how the inside front flap is made to describe the three main characters as if they had a profile on a dating app. I like the dedication from the author: "To the kids still figuring out who they are."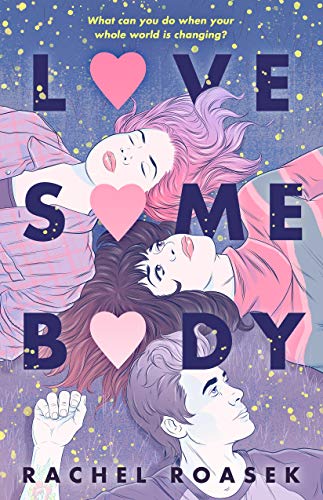 I was intrigued by the three main characters. Their dynamic between them is very unique. I like how each character's perspective organizes the chapters. One can find a little bit of themselves in each of the character's identities and personality traits. I was surprised by the ending. I was not expecting it.
Christina Hardesty, Graphics
I read this book for inspiration for the novel that I'm currently writing. I knew The Stranger was a classic in the literary world, and since it's a short read, I knew it would be doable given my work schedule. Little did I know it made my head spin in contemplation.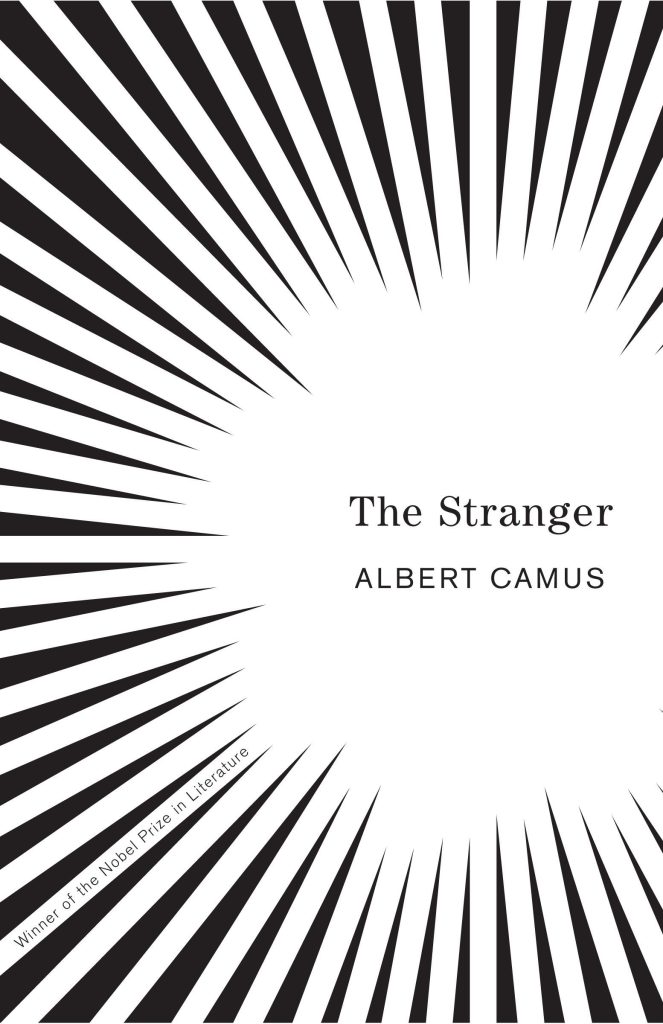 The book is about a man who doesn't care about anything. He views life as meaningless and only cares whenever something physically happens to him, whether that be the weather or the sun outside. His world gets turned upside down when he kills a man point-blank. And now, he has to face the consequences of his actions, but it's hard to do so when you're set in your ways about how you view the world.
Sierra Jackson, Editorial
Hooked by Emily McIntire
I have been anxiously waiting to get my hands on this standalone piece. My Kindle's default setting was to show this book cover on the screen, so I contemplated reading it digitally. However, I went to a new romance bookstore in NYC, and I am so glad that I waited and bought the book as a hard copy.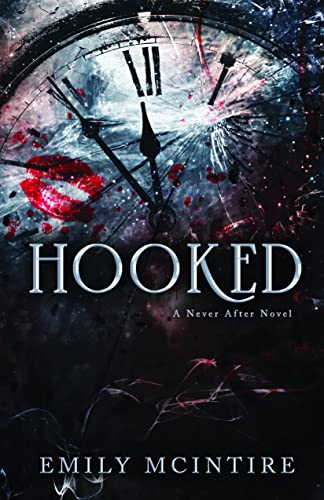 I am a huge fan of Disney and will always take a villain love story over Prince Charming, so this story really did it for me. Hooked follows Wendy "Darling" Michaels and her relationship with the infamous James "Hook." In this novel, the plot's villain is Peter, Wendy's father. This is not a retelling but instead a reimagining — the dark romance way. This novel will surely bring even the experienced romance reader to their knees.
Olivia Salamome, Editorial
You don't have to be hunkered down near the AC vent to read these superb recs. With Fall around the corner, I'm sure several will be perfect spooky season reads.
---
Check out our other Bookstr Book Club articles here.
Want more Bookstr Team opinions? Try these!
FEATURED IMAGE VIA BOOKSTR / KRISTI ESKEW