Horror literature has always been a fascinating genre, providing a thrilling escape into the unknown. In celebration of LGBTQ+ authors and their incredible creativity, we've rounded up ten talented individuals who have fearlessly explored the depths of horror through their spellbinding tales. Brace yourself for a wild journey that will send shivers down your spine and leave you longing for more!
1. Poppy Z. Brite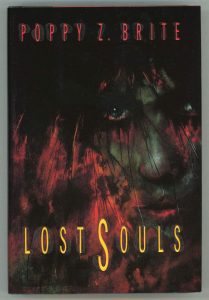 Poppy Z. Brite has established a distinct presence in the field of queer horror with their eerie and immersive narrative style. Their spine-tingling creations, such as Lost Souls, have entranced readers with an intriguing fusion of sensuality and the supernatural.
2. Caitlín R. Kiernan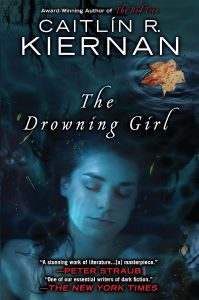 Prepare to be swept away by the otherworldly imagination of Caitlín R. Kiernan. She is known for her gripping and haunting narratives, like The Drowning Girl, a dark fantasy horror novel with LGBTQ+ themes. Kiernan weaves complex characters and vivid settings into tales that will haunt your dreams long after the pages are closed.
3. Clive Barker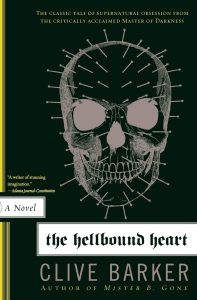 A master of horror, Clive Barker's contributions to the genre cannot be ignored. Barker's works like Hellbound Heart (adapted into the iconic Hellraiser film series) and Books of Blood push the boundaries of human fear and desire while embracing LGBTQ+ themes and characters.
4. Gemma Files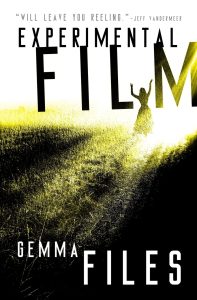 Gemma Files has brought a fresh perspective to the horror genre, infusing her works with queer protagonists and diverse experiences. Dive into her award-winning Experimental Film, and you'll find yourself ensnared in a web of supernatural terror!
5. Sarah Waters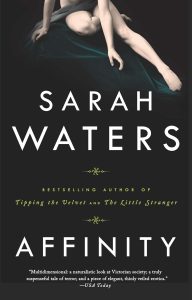 Sarah Waters may be best known for her historical fiction, but her novel Affinity blends a sinister atmosphere with a queer romance that will leave you breathless. The Little Stranger also combines elements of ghost story and psychological horror. Waters is no stranger to crafting spine-tingling stories full of intrigue and mystery.
6. Richard LaGravenese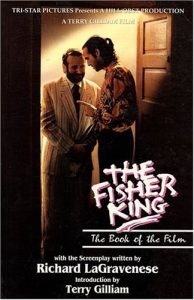 Screenwriter Richard LaGravenese, known for his film adaptation of The Fisher King, also made his mark in the horror genre. His chilling and thought-provoking novel The Coven explores forbidden desires and the dark forces that plague the LGBTQ+ community.
7. Paul Tremblay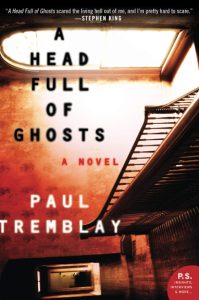 Paul Tremblay is a force to be reckoned with in the modern horror scene. While his novels often blur genre boundaries, he explores the depths of fear and supernatural phenomena, such as in his award-winning book A Head Full of Ghosts.
8. Carmen Maria Machado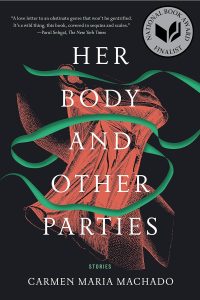 Carmen Maria Machado's unsettling works have garnered widespread acclaim. From her powerful collection Her Body and Other Parties to her haunting memoir In the Dream House, Machado crafts narratives that linger, exploring both terror and the complexities of identity.
9. Silvia Moreno-Garcia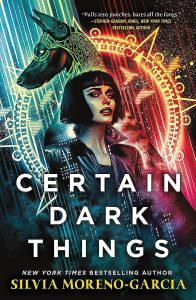 Silvia Moreno-Garcia is a rising star in the horror genre, blending horror with elements of dark fantasy. Her novel Certain Dark Things transports readers to a world filled with vampires, cartel violence, and supernatural terror.
10. Peter Straub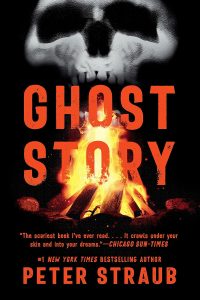 Peter Straub, a critically acclaimed author, has gifted us with many chilling tales. One of his most notable works, Ghost Story, intertwines a complex web of horror and mystery that will keep you guessing until the very end.
These ten brilliant LGBTQ+ authors have breathed new life into the horror genre. Their works push boundaries, challenge societal norms, and fearlessly explore the intersections of queerness and terror. Venture into their imaginative worlds, and prepare to be spellbound by their horrifying tales. Whether you're a die-hard fan of horror or a newcomer to the genre, these authors will captivate you, leaving you eager for more bone-chilling stories that will linger long after you turn the final page.
---
Click here for more Queerness!
FEATURED IMAGE VIA BOOKSTR / TRISH G.