Bleach is a supernatural and adventure series by Tite Kubo. It's one of the class Big Three anime/manga, along with Naruto and One Piece. The manga started in 2001, and the anime in 2004, and was widely popular around the world. The anime was abruptly canceled in March 2012 but came back in October 2022.
A Quick Bleach Summary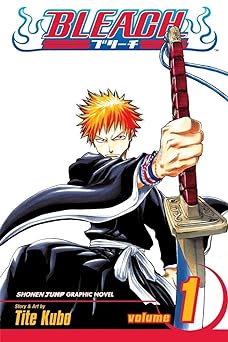 The protagonist Kurosaki Ichigo is a normal high school student who can see ghosts. His life changes when he meets Kuchiki Rukia, a Soul Reaper. When a Hollow, a malevolent spirit, attacks Ichigo's family, Rukia lends him a portion of her power to help stop it. But he accidentally absorbs all her power instead and becomes a Soul Reaper. Ichigo now knows that their world is full of dangerous spirits, and with Rukia — who is slowly getting her powers back — he must protect the innocent people and put Hollows to rest.
Why was Bleach Cancelled?
The simple answer: low sales and low ratings. The more complicated answer: the anime was canceled because of low ratings and declining viewers, but the manga was never canceled. By 2012, the anime series had mostly caught up with the manga (since most anime episodes cover about two or three chapters), meaning they would have had to resort to filler episodes. Bleach already had plenty of filler episodes, which caused low views and ratings. It wasn't profitable, and there wasn't enough material to continue, so they stopped.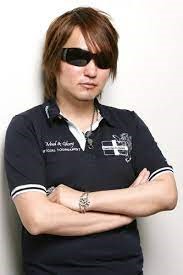 The manga, while not canceled, was rushed. The last arc, the Thousand-Year Blood War, was rushed, full of plot holes, and left readers unsatisfied. The series still ended as Kubo had intended, though the path getting there was anything but. The truth was that Kubo's mental and physical health was declining. He had torn shoulder tendons and a partial fracture. This was caused by drawing for hours a day every day for over a decade. He kept getting sick in general, likely from stress, and he suffered with his mental health as well. But the artist wanted to keep going until he reached a satisfactory conclusion, so he worked and pushed through his pain, stress, and constant poor health.
Bleach Anime Returned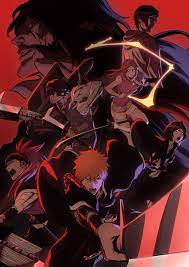 The trailer was shown in December 2021 at Jump Festa '22. (Jump Festa is a manga and anime fan convention held annually in Tokyo.) It was released in October 2022 and was the beginning of the Thousand-Year Blood War. It ended in late December with 13 episodes, then started again in July 2023 as season two of the arc. It ended on September 30, also with 13 episodes. There will be two more seasons with the same number of episodes released sometime next year, for a total of 52 episodes. Kubo is heavily involved with the anime series, which is partly why the series has been so good (and will hopefully keep being good.)
---
For more on anime, click here.
FEATURED IMAGE VIA HULU