There is something just sweet and endearing about a relationship between opposing personalities, especially grumpy and sunshine. Whether that relationship is romantic, familial, or friendly, they play off of one another so well! With the tandem releases of Barbie and Oppenheimer, we decided to highlight books with this fun relationship duo!
Piper is sunshine personified. She has a bubbly personality and rolls with the punches with a smile on her face. When she meets the surly Brendan, he tries to dim her light. But even he can't resist her charm. I'm not one for tropes in my romance novels, but I absolutely loved this story. These two characters perfectly capture the sunshine x grumpy trope I can't help but love!
Madison Weir, Editorial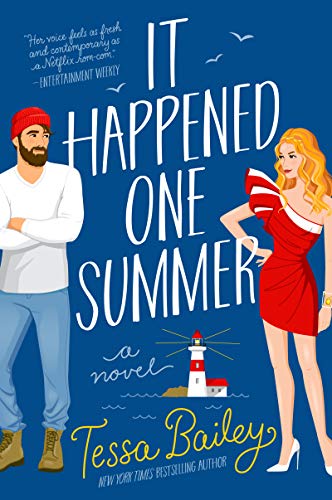 Charlie is a stationary/organization-loving executive assistant that is currently out of work and just so happens to stop the grumpy boss-hole Rath in front of an office supply convention to take a photo. Unbeknownst to either, they're being professionally set up by a mutual friend. Charlie really wants to get back to work, but Rath chews up EAs and spits them back out before they even get wet. It turns out you can fire someone, and it does not take! Their romance is rip-roaringly hilarious and will leave you in stitches. And maybe color-coordinating your professional weeks and talking to your office plants!
Kristi Eskew, Editorial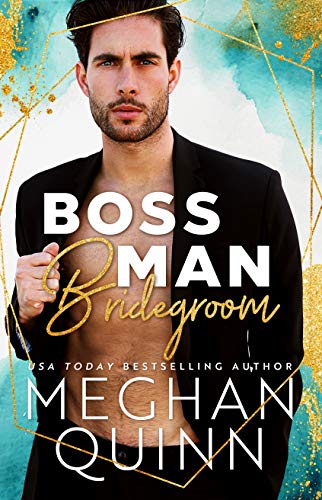 These two are absolutely so adorable. When the book starts, Catalina is the only girl in an office environment full of guys, but she doesn't let it dim her friendly, fun self. Aaron Blackford, however, is grumpy, always on time, and reminds Catalina of her failures and mistakes every opportunity he gets. When Catalina needs a date for hire for her sister's wedding, though, Aaron is the only one who matches her criteria and the only one she manages to convince. The two quickly find out they're meant for each other, and Aaron charms not only Catalina's family but her, too! This romance had me staying up until 3 am to continue reading, and their dynamic was so stinking cute!
Alexandra Mellott, Editorial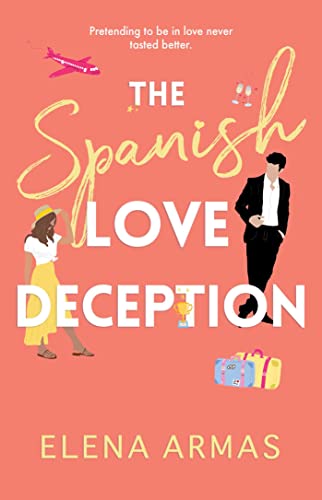 Holly Black breaks a traditional "happy female" / "brooding male" dynamic with Jude and Cardan. Jude's search for her place in a world she believed she didn't belong in forges her motivation for purpose and an opportunity to prove herself to others. Her demeanor becomes harsh, and she is willing to do anything to get what she is owed, violence included. Cardan's outward sense of rude playfulness and faerie dramatics makes him a great candidate for the sunshine role. Although he can be a bully, his carefree style and interpersonal skills can break through at certain times and make him appear softer than he wishes he was. This romance makes for a Barbie/ Oppenheimer combination that matches not only their personalities but their growth through the events of the story.
Sarah Selan, Graphics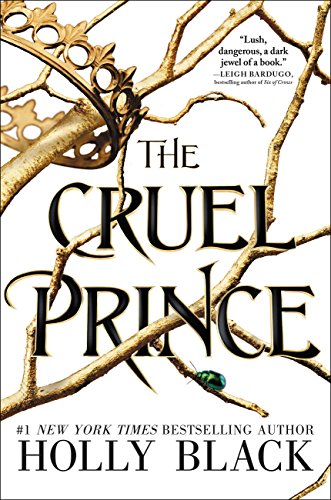 Kaz and Jesper, Six of Crows by Leigh Bardugo
I like to think a reason why Kaz hasn't completely lost his mind yet is because of Jesper. Where Kaz is intimidating and ruthless, Jesper is energetic and charismatic. They both are willing to get the job done but in different styles. Kaz is leading the Crows through this ambitious heist, meticulously planning and keeping the job afloat. Jesper keeps it light and connects the group through sarcastic banter. This is a fantastic platonic representation of a trope I love!
Lauren Tabella, Editorial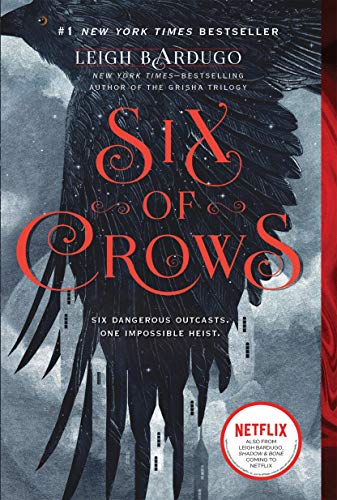 Crowley and Aziraphale, Good Omens by Neil Gaiman
This romantic Barbenheimer pairing is an adorable relationship between opposites. While Crowley is a demon who dresses in black and is always up for an elaborate prank, his partner Aziraphale is an angel who is never seen without his trademark white coat and is polite to everyone. Even though Crowley and Aziraphale have opposite personalities and aesthetics, they are aligned in their love for each other and humanity. They are certainly not the most competent of partnerships since their agreement is to raise the anti-Christ to be a non-world-destroying normal boy, but they end up influencing the wrong child and don't realize their mistake until it's too late. The bright and apocalyptic meet in Neil Gaiman's Good Omens!
Ellie Davis, Editorial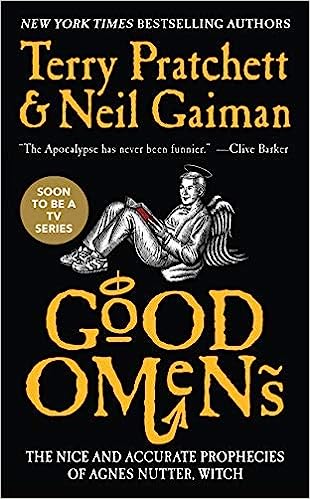 Elle and Darcy, Written in the Stars by Alexandria Bellefleur
Elle is definitely the Barbie gf and Darcy the Oppenheimer gf. Elle is an astrologer who is all about love and being a dreamer. She's bright and wears her heart on her sleeve. Darcy works with numbers. She is practical and logical, doesn't have time for love, is too focused on her career, and still feeling the heartbreak of her last relationship. The two are polar opposites and are great sapphic representations of the grumpy/sunshine trope!
Lexi Salcedo, Graphics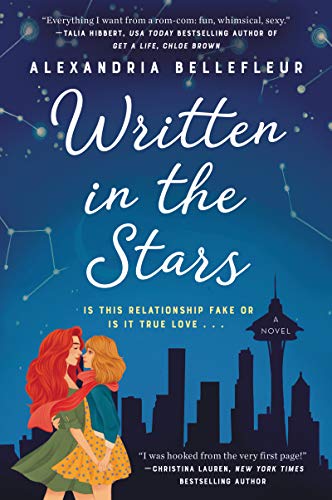 Lola and Ben, Bittersweet by Morgan Elizabeth
Ah, I love this pairing! Lola is every bit the Barbie, and Ben is the brooding Oppenheimer in this Barbenheimer twosome. Lola is a baker who is always bringing cookies and treats over to her neighbors at the tattoo parlor. Ben is a tattoo artist with a chip on his shoulder, but it's so rewarding to watch him soften for Lola; it's worth the wait while reading!
Olivia Salamone, Editorial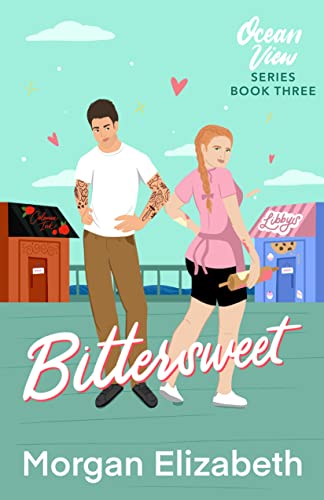 ---
Well, I've just added more titles to my TBR, did you? Did you see your favorite grumpy/sunshine relationship? Let us know!
Want more Barbie and Oppenheimer content? Click here.
FEATURED IMAGE VIA BOOKSTR / KRISTI ESKEW