Obviously, we at Bookstr are some of the biggest book nerds around. We are in our element here, talking about all things literature related. There have been several articles released this month where we discuss our hot takes, bookish opinions, and bookish favorites; so make sure to check those out too. What we haven't discussed yet, is the "little" bookish hobbies we have. We've decided to lay it out there because we know we have solidarity with you, our bookish community. So read on for some candid insights (and confessions) from the Bookstr team!
While I do read quite a lot per month/year, I love buying and collecting books. I will never get through my TBR, but that doesn't stop me from purchasing new books. Those books don't have to be brand-new, either. I love thrifting books! I am also a BookBub member and receive a daily email that lists ten books on sale or free by the author. My Kindle currently sits at 3556 books, and my physical collection is at 493, according to my Bookshelf app. This isn't including my Audible collection. Admittedly, if I love a book enough, and it's available, I'll buy it in hardback, paperback, digital, and audio. I may have a bit of a problem…but I mean, it could be drugs, so….
Kristi Eskew, Editorial
I read as much as I can, but I am notorious for buying books and enabling my TBR to grow in the process. I succumb to the temptations of bookstores, thrift stores, and annual sales all the time! I have nowhere near the room to store my books, but as I have a lot of bookish friends encouraging me, there is no end in sight. All anyone can do is wish my wallet good luck!
Koren Frideres, Editorial and Social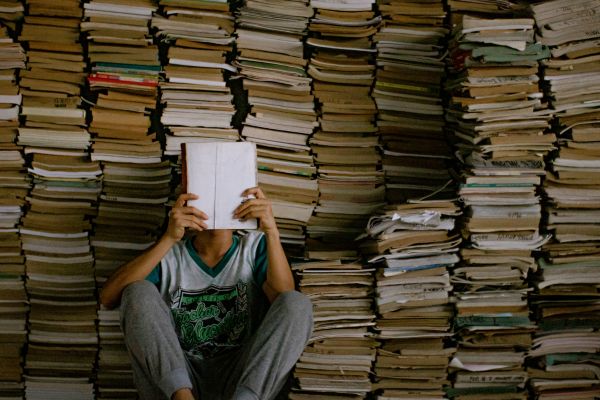 TikTok has become my TBR's biggest enemy. In the corner of my eye, I can actually see three different books I haven't even touched; meanwhile, my Amazon wishlist grows longer each time I open TikTok. It's not my fault people make their favorite books sound so good! I rationalize this problem by telling myself that they'll all look fantastic on my future bookshelf.
Melanie Cornejo, Social
I love reading. I'm always finding new things to read at bookstores and through social media. I have a TBR list on Amazon and pictures of new book finds from social media posts on my phone. I once bought $25 worth of used books to get a cool bookish key chain. I'll buy books in paperback, hardcover, ebook, or at least a physical copy and ebook, depending on how much I like the book. If I'm traveling, I'll either bring the actual or get the e-book if the actual book only came in hardcover.
Christina Hardesty, Graphics
Absolutely all of these apply to me! I've developed a bad habit of buying multiple books at one time. For me, when I purchase a book, the cover matters. I collect books, so I try to find versions of the book with the best cover I can find. Sometimes that's on Amazon; more often, that's in a physical book store like a small indie shop or a larger chain like Barnes & Noble. The local library close to my house frequently has an outdoor book sale that my mom and I love to go to. The last time we went, I was able to find a beautiful edition of When the Wind Blows by James Patterson.
Madison Weir, Editorial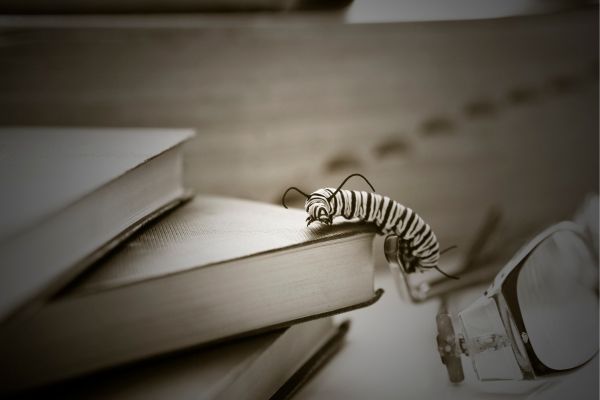 For me, there is no greater accomplishment than reading a book. I do love my fair share of buying books and keeping track of my TBR, but the satisfaction I get from completing a book is unmatched. As an English major, reading is literally all I do during school as well, so I just find a lot of joy in the act of reading and discussing books with people. My favorite class I've taken was called British Victorian Novels, which I really liked since I was able to bring modern ideas to older stories. It was a great environment, and it made reading the books even better.
Lauren Tabella, Editorial
Similar to the cycle of life, my preferred bookish hobby changes based on the time of year. I do most of my reading in the summer or winter when I am on break from school. That is when I have the most time to read, which is why those seasons are some of my favorites. During the spring or fall semesters, I don't really have time to read anything not assigned for class, so I spend my free time browsing Amazon and Goodreads for books to add to my TBR. Finally, most of my books are bought at the end of the year since my birthday is in November and Christmas is in December. Regardless of what time of year it is, I love being immersed in the bookish community, even if I don't have time to read.
Cara Hadden, Editorial
Book hoarder?
I have always loved to collect books. I still have my bookshelf filled with my childhood favorites, and it has grown significantly in height during my teen years where I piled those favorites on top; quite the book hazard, if you will. My nonexistent bedside table is a geometric masterpiece of books and journals. Many of these books I have loved and enjoyed, and many of them I keep with hopes to read one day. I genuinely think I just enjoy being surrounded by books. I have recently been given a Kindle, which I have never wanted to own. However, the accessibility of books is wild and has created an unhinged reading monster. I have been told via the app that I have read for eight weeks straight, not including long spells prior to that. I have read 40 Kindle books, four Wattpad books, and five physical books since March, and I couldn't be more excited to read more.
Olivia Salamone, Editorial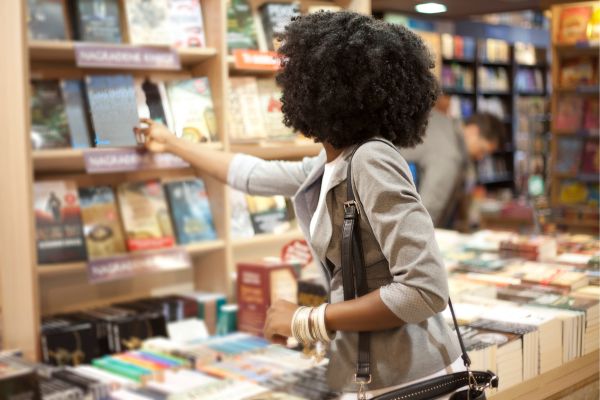 It was a Saturday during the first lockdown in India, and I was utterly bored. Luckily, just before the lockdown started, my hoarder tendencies pushed me to buy eight new books in a day. It was the Shatter Me series by Tahereh Mafi and some of the novellas that had been released at that time. Each of the books was about 400 pages, and the novellas were about 200. I then proceeded to wake up at 6 am on a Saturday morning to start reading them. The next thing I knew, it was 11 pm, and I had read four books in a single day (I am a very fast reader, it's one of my worst qualities). My eyes were tired, and I was hungry. So I took a small break to eat and then came back to my room. I picked up the next book, and again, the next thing I know, it was 6 am, and I had finished two other books! I took a break to sleep, but by that night, I had finished the whole series, including whatever novellas were published!
Riyah Dugar, Editorial
I'm a sucker for a good book-buying experience. But a great joy for me is cataloging my books. I'm mostly a paper book reader as opposed to ebooks, so when I get a new book, I like to keep them all in a Google sheet with info like page numbers, genres, authors, and release dates. I have around 500 books right now and am way behind on cataloging, but nothing beats stamping my books with my "property of Sarah's library" stamp. As I start to read them all, I take note of which ones I read in my catalog, and it is very satisfying to see the list of all my reading accomplishments.
Sarah Selan, Graphics
---
There you have it, folks; we are unashamedly book hobby aficionados. We love to buy them and add them to our TBR and cannot wait to take even the smallest five-minute break to crack one open to read.
Make sure to tell us what your favorite is or if, like some of our team members, you enjoy double dipping!
Want more Bookstr Team insights? Check out this article on what we think about annotations!
FEATURED IMAGE VIA BOOKSTR / KRISTI ESKEW