There is nothing worse than wasting book money on books you already own…that is, of course, if you're not doing it intentionally. Bookworms all over the world understand the excitement of buying a new book to add to the collection, only to get home and shelve it right next to the one you've already purchased. Sure, if you could always gift it to someone you love, but deep down, we're regretting the purchase because we could have a brand new, shiny, never owned book on the shelf instead.
So, what do you do? Use a spreadsheet like the good ol' days? No way! Especially with today's technology and smartphones! From free to paid memberships, we present these five fun apps that let you have your library at your fingertips. Check out the other neat features sure to make your bookish heart swell with excitement and happiness!
Catalog your books, movies, and music, and socialize with other bookworms with the LibraryThing app. Not only can you create your own catalog of owned books, but you can also track what you've read and what you want to read. Rate, tag, review, and check out what other bookworms think. There are message boards designed to discuss everything related to the books, movies, and music you care about. You'll also find an IMDb-like community of common knowledge and trivia.
LibraryThing also has special catalog options for libraries, teachers, community centers, and churches.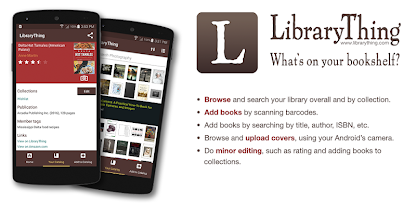 Bookly (Free Options and Paid Memberships)
Bookly is a tracking application designed to motivate and enhance your reading habits. It tracks your reading time, lets you know, based on your reading speed, how long it'll take you to complete your books, and gives you personalized reading stats based on your habits. Motivation comes in the form of earned badges, achievements, and other awards. You can also set your own goals, save favorite quotes and thoughts on what you're reading.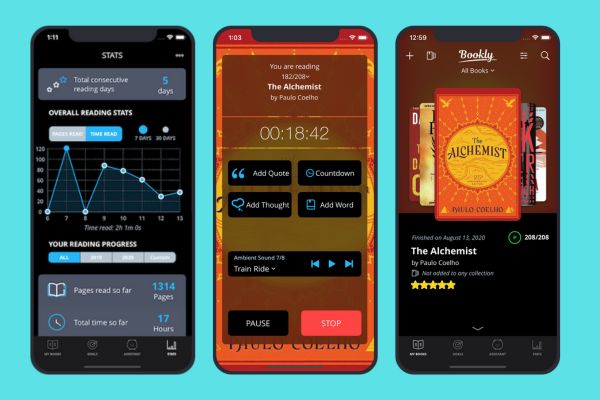 Libib (Free for Basic / $9 p/mo or $99 p/yr for the Pro version)
Libib is a management app that allows you to curate a diverse entertainment library. You can create many collections, and not just for books. Save and manage your books, movies, music, and video games with up to 100 customizable mixed-media collections.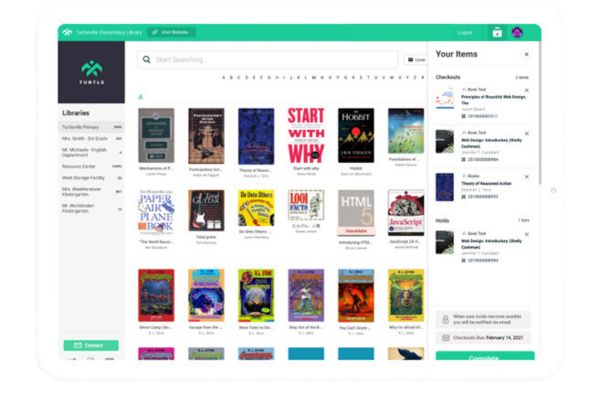 The StoryGraph (Free for basic / $4.99 p/mo for Plus)
Track Reads? Check. Personalized reading stats? Check. Recommendations? Check. This app has it all! Take notes, set a reading queue, participate in book clubs, and see what your friends think about books you're both reading/read! One of my favorite features is recommendations based on what you've read and also on your mood!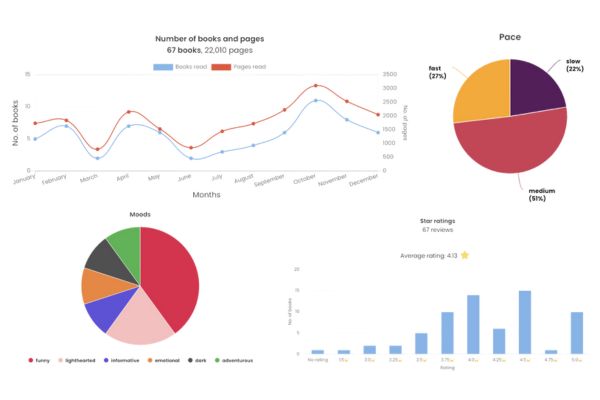 Catalog your library, organize it, rate your books, and track your progress as you read. This app allows you to scan your books one at a time or as a batch. Automatically scan them into specific bookshelves or organize them later; it's totally up to you!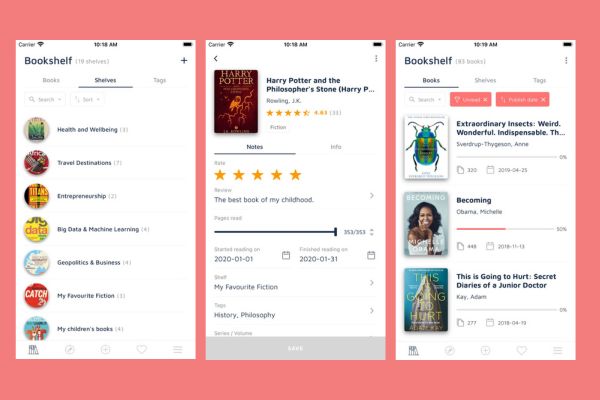 ---
Do you already use one of these apps? Did one of the others make you want to jump ship to a new one? Tell us all about it!
Want to know what the Bookstr Teams Bookish Hot Takes are? Click here.
FEATURED IMAGE VIA BOOKSTR / KRISTI ESKEW