There are millions of books out there that you haven't read. There is also a decent handful that you have. So what makes this one book or series so special that it draws you in 10+ times a year?
Personally, when I read a book that I fall hard for, I desperately cling to that universe and can't let go. My claws are deep within the characters, their love story, the drama, and their hardships; even though I know how it ends, I want all the juicy bits anyway! When I know a book inside and out, sometimes I won't even read the whole thing, I will just pop to a chapter I enjoy and read from there. This method is similar to watching your favorite TV show; just throw on an episode and you know exactly where you are in a character's life.
I knew I wasn't the only reader with a stack of re-reads next to my bed, so read on to hear from the Bookstr team!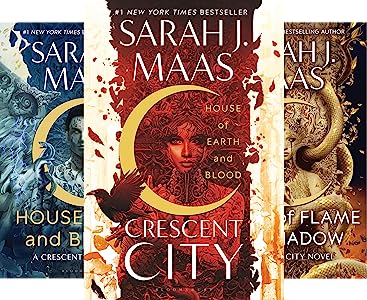 I am just obsessed. The amount of world-building Maas has included, which extends into the other two fantasy series she's created is indescribably amazing! Her characters are so well-rounded that you get attached to each. She creates so much emotional damage throughout this series though that I simultaneously love and hate her for it! Book three, House of Shadow and Fire comes out in January 2024, and I cannot wait. So much so, that I've been re-listening to the first two just about every month this year. Each time, I catch something new that links them to Throne of Glass and A Court of Thorns and Roses. With the cliffhanger Maas left us on in House of Sky and Breath, the next one just cannot come out fast enough!
– Kristi Eskew, Editorial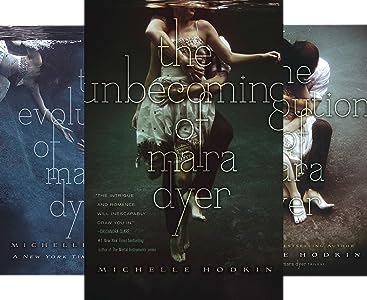 I am not one to reread books since I typically remember too much about them to enjoy a reread. However, The Unbecoming of Mara Dyer is one of the rare exceptions. I found this series in high school and something about the dark, angsty teenage demeanor in which Mara acted captured my attention. The entire book series is unlike any other trilogy I have read before and is honestly highly underrated in my opinion. A dark, thrilling mystery intertwined with angsty teenage romance? Yes, please.
– Kassady, Graphics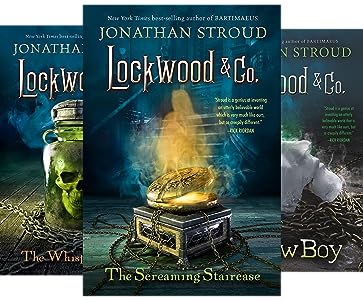 I do not reread books often because I remember most of the plot. But there are certain times when I do reread a series. It is either I loved the series or the author is writing something new that ties into the world. But Lockwood & Co. falls into the love category. The cozy and mysterious vibes of this book keep me interested every time! The spooky atmosphere is also a great way to start out fall. Even though I already know how the series ends, the bittersweet moments are definitely worth rereading!
– Emalee, Editorial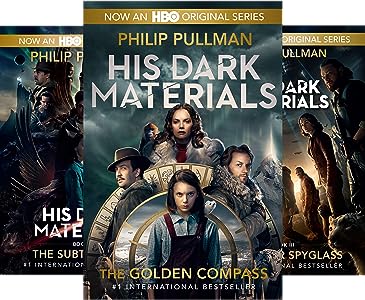 I reread these books because they broaden my imagination. The fictional world that Phillip Pullman creates is so vivid and vibrant. The unexpected plot twists keep me turning the pages.
– Christina, Graphics
Shatter Me Series by Tahereh Mafi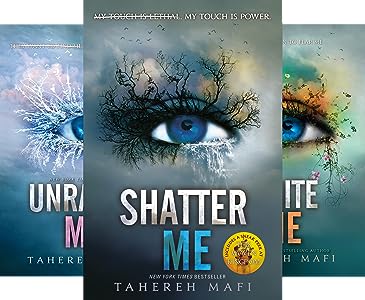 When I first read this series, I was in seventh grade and thirteen. I'm now a senior in college, and I still reread this series. It used to be only three books, but now it is six, and even though the entire series is still comforting, I find myself rereading the third book, Ignite Me, over and over again. I read it for comfort, but also because this is the first book where the protagonist, Juliette, admits her romantic feelings, and I just find it so satisfying to read that part over and over again. It was originally going to be the final installment of the series, so it's well-packed with action in addition to romance.
Tahereh Mafi is also just an amazing writer. Her diction is absolutely beautiful, and her quotes are breathtaking. She's such a poetic writer, and I'm such a nerd for imagery, so her writing style is a big plus for me, too. Additionally, Aaron Warner is a huge pro of this book series. He's such a gorgeously complicated character that I can't get enough of. I used to put sticky notes on my favorite parts with him so I could go back and reread them!
– Alexandra Mellott, Editorial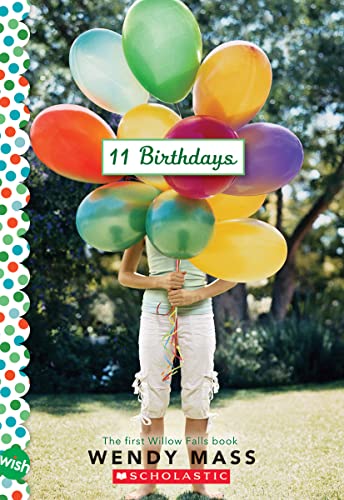 When I was a kid, I re-read my favorites all of the time. Today I don't do that as often because there is just always so much new content out there but I spent most of elementary school rereading the book 11 Birthdays by Wendy Mass. Even though I haven't read it in years I still have pretty much the main parts memorized.
It is sort of a fantasy mystery novel about two best friends, Amanda and Leo, who share a birthday. After a fight on their 10th birthday, they stop speaking for a year. When their eleventh birthday rolls around, they are doomed to repeat it until they make up and find the answer as to why this is happening. It is just a very nostalgic read for me. It was the first real book I read by myself, and I continued to reread it even while reading the other books in the Willow Falls series. It may not hold up as well now since I'm an adult, but the memories still make me smile.
– Kaley Johnson, Editorial
________________________________________
What are your favorite re-reads? Be sure to let us know!
Click here for more recommendations!
FEATURED IMAGE VIA OLIVIA SALAMONE/BOOKSTR