The ability to negotiate the often-uncomfortable realm of human misery with a twisted smile is a hallmark of dark humor. This genre finds amusement in life's most melancholy times. Charles Bukowski, famous for his harsh and unflinching descriptions of life's underbelly, was one writer who perfected the art of black humor. Bukowski's short works have an original mix of gloom and comedy, an unanticipated coexistence of sadness and mirth.
The Healing Effects of Humor when Times Are Tough
Bukowski had a troubled childhood, was never secure financially, and struggled with substance abuse throughout his life. His literature, which frequently reflects these difficulties, exemplifies a strong will that refuses to give in to hopelessness. Bukowski's morbid sense of comedy shines brightly among his otherwise bleak stories. He made his suffering into something understandable and even funny by exaggerating it and highlighting its absurdity. Finding comedy in dire circumstances was not only a coping tool but also a way for him to relate to his readers on a human level.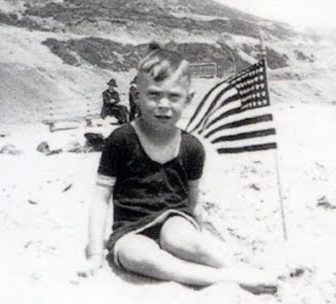 There are many examples of this kind of humorous coping mechanism in Bukowski's poetry and prose. His poem So You Want to Be a Writer? is a satire that describes the hardships and rewards of the writing life, and it concludes with the warning, "Unless it comes unasked out of your heart and your mind and your mouth and your gut, don't do it." The writer's response to life's challenges is encapsulated in this brutally honest but funny account of his path.
Catharsis Through Self-Deprecation
By making light of himself, Bukowski was able to let go of the repressed feelings that had built up within him as a result of life's hardships. He bravely and openly shared his vulnerabilities, regrets, and blunders in his work. By doing so, he not only exposed his personal frailties to his readers, but also reflected their own inner battles back to them. This common experience of coming to terms with oneself strengthened the bonds amongst everyone who came into contact with his writing. By sharing his pain and turning it into comedy, Bukowski reclaimed his story and gave others the confidence to do the same.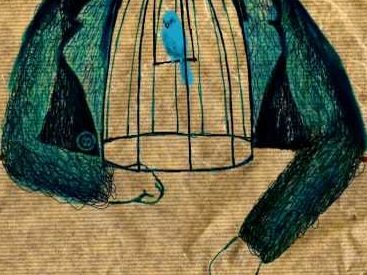 In Bluebird, Bukowski comically tackles his struggle with sadness and despair, portraying them as constant friends that stalk him. He may seem calm and collected to the outside world, but the poem's refrain, "there's a bluebird in my heart that / wants to get out," illustrates the tension between his true feelings and his public persona. This ironic blending of the objective and subjective displays his proficiency with the use of comedy for therapeutic purposes. By being transparent about his personal difficulties, Bukowski gave hope to those who were going through something similar and gave them permission to use comedy as a weapon against their demons.
Humor as a Lens to Understand the World
Dark humor was more than simply a coping strategy for Charles Bukowski; it was also a keen prism through which he analyzed and criticized the world. He used comedy as a lens through which to examine and remark on the complexities of human nature, cultural mores, and the sheer absurdity of existence.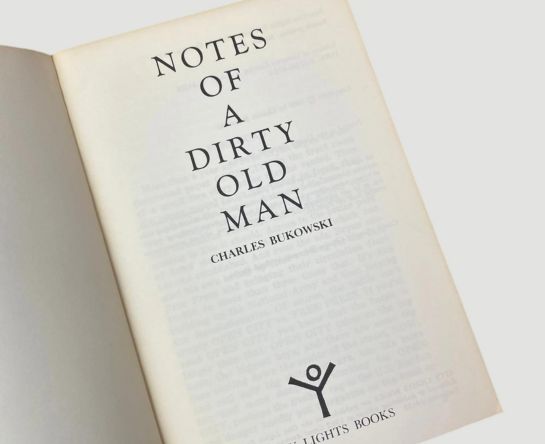 Bukowski had a remarkable talent for using satire to reveal the hidden hypocrisy and inconsistencies in ordinary life. Notes of a Dirty Old Man, a short tale by Bukowski, is a hilarious and frank examination of the human condition. He exposes people's idiosyncrasies and their suppressed aspirations by using humor to peel apart the mask of respectability. This transgression of social standards prompts readers to reflect on the insane lengths to which people go in order to look "normal."
Through the use of comedy, Bukowski encouraged his audience to look under the surface of everyday life and see the mistaken values and fabricated facades that obscure our perceptions. His ability to amuse and criticize at the same time demonstrates the usefulness of comedy in examining life's intricacies. He proved that humor can serve as a doorway to significant discoveries by encouraging his readers to probe, poke, and prod the world around them.
---
Charles Bukowski's black humor was more than just a method to get others to laugh; it was a way for him to deal with his own demons and the difficulties of life. With humor and self-deprecation, he gave readers an honest portrayal of the human condition. Laughter is a powerful tool for understanding, recovering, and accepting the complexity of life, and Bukowski's comedy, formed from his trials, connects powerfully with those navigating their own challenges.
To read more about humor, click here!
FEATURED IMAGE VIA ZENDA LIBROS