Women's Equality became official 103 years ago, thanks to the suffragists' work. However, many women were still prevented from voting.
Background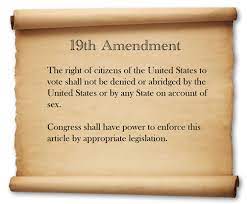 It's said that the U.S. suffrage movement officially started in July of 1848 when Lucretia Mott and Elizabeth Cady Stanton held the first women's rights convention. The amendment was proposed in Congress in 1878, but it did not pass until June 4, 1919. This was approximately 71 years after the suffragist movement started. It took about another year until the amendment was ratified on August 18, 1920. However, just because an amendment is ratified does not mean it is official. It has to be certified by a government official first, which did not happen for another week. It was officially certified on August 26, 1920, by U.S. Secretary of State Bainbridge Colby.
Equality?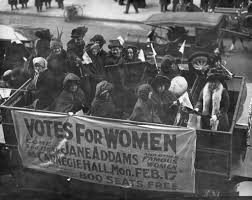 While the 19th Amendment guaranteed women the Constitutional right to vote, not all women could vote. Women could still be discriminated against due to other factors, such as race. White women could vote, but African American, Native American, Asian American, Pacific Islander, and Hispanic American women had to keep fighting for their right to vote. (Here is a great article for this.) There were obstacles such as literacy tests, poll taxes, violence or threats of violence, and more to prevent women of color from voting.
African American Women Journey on Voting
African American women were integral to the success of the suffrage movement, despite white women ignoring and excluding them. Even after the 19th Amendment was passed, several states passed laws to discriminate against Black women. Most of these states were in the south, and they used underhanded methods such as poll taxes, literacy tests, intimidation, and more. Since these laws did not technically discriminate against sex or race, they were permitted. (Black men were also affected by these laws, even though they got the constitutional right to vote decades before women.)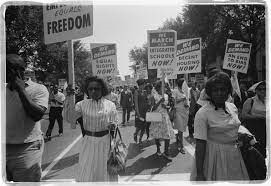 It wasn't until the Civil Rights Act of 1965 that Black women (and men) could vote. It made discriminatory voting practices like the literacy tests illegal, and it protected their right to vote to an extent. Until the Supreme Court decided to put that in danger in 2013 (which you can read about here.)
For a book about Black women's fight for suffrage, read Vanguard: How Black Women Broke Barriers, Won the Vote, and Insisted on Equality for All. This book details Black women's political lives in America, and how they fought for equality for everyone. The writer, acclaimed historian Martha S. Jones, also includes important women such as Fannie Lou Hamer and Frances Ellen Watkins Harper.
Native American Women
Native Americans were not considered citizens in their own land until June 2, 1924, when the Indian Citizenship Act, or Synder Act, was enacted. No Indigenous person in the U.S. was legally allowed to vote until this law was passed, but many states passed laws that prevented Indigenous people from voting. Some states claimed that because Native Americans lived on self-governed reservations, they should not be allowed to vote because it wouldn't affect them. Not to mention that many reservations were in remote places, away from voting polls and with limited access to both transportation and postal service. On top of all this, they faced similar voting obstacles that Black men and women faced.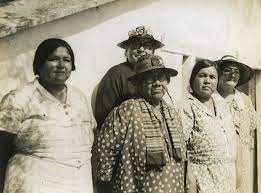 The Voting Rights Act of 1965 helped their fight for suffrage, but even now, their vote is still oppressed. And the Supreme Court decision regarding the Voting Rights Act affected them, too.
For a book about Native Americans' fight for suffrage, and modern voting discrimination, read American Indians and the Fight for Equal Voting Rights. The author, Laughlin McDonald, had been involved in many lawsuits representing Native Americans and voting rights. It is not just a record of litigation, but also includes Native American political participation and their struggle for voting rights.
Asian American and Pacific Islander Women
Asian American and Pacific Islander immigrants were not granted citizenship in America for a long time, meaning they could not vote. Those born in the U.S. were granted citizenship, but not those who immigrated. It wasn't until 1952, when Korean and Japanese immigrants received naturalization rights, that everyone in this group had citizenship rights. This was the Immigration and Nationality Act of 1952 (though it did still discriminate against incoming Asian immigrants with quotas). There were laws preventing them from becoming citizens before, such as the Chinese Exclusion Act of 1882 or the Immigration Act of 1924, both of which blocked certain groups from immigrating.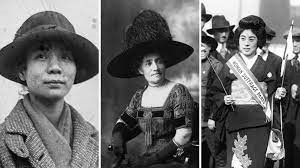 Despite fighting for citizenship—and many women fighting for the right for women to vote—it took too long for AAPI women to be able to vote. They gained the right in 1952, but their rights weren't fully enforced until the Voting Rights Act of 1965.
For an anthology about Asian American and Pacific Islander women's histories, read Our Voices, Our Histories: Asian American and Pacific Islander Women. This book include 35 Asian American and Pacific Islander women authors, who wrote about the lives of AAPI women, in the U.S. and beyond.
Hispanic American Women
Hispanic women in New Mexico managed to gain the right to vote just as white women. Hispanic people made up more than half of the state's population, so they had significant political power. It also helped that New Mexico was one of the states that supported the 19th Amendment. However, this success did not mean that Hispanic women had voting rights equal to white women nationwide. In the 1960s and 1970s, they started a movement, and one thing they wanted was to end discriminatory voting practices.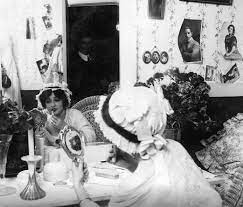 Despite the Voting Rights Act of 1965, many Hispanic people (especially women) still had to fight for their right to vote. Progress has been made, but there are still barriers they face even today.
For a book on the rise of the Mexican American Civil Rights Movement, read No Mexicans, Women, or Dogs Allowed: The Rise of the Mexican American Civil Rights Movement. This book is about the League of United Latin-American Citizens (LULAC) group and its history in a new light. The book goes into detail about the group's early activism, history, cultural factors, and more.
---
There are also other groups of women who were and still are also denied the right to vote, or have faced/are facing discriminatory voting practices. Trans women, disabled women, LGBTQ+ women, poor women, etc. were not allowed to vote even after the 19th Amendment.
For more on women's suffrage, click here.
FEATURED IMAGE VIA BROOKINGS INSTITUTION