This next crazy book genre in our saga spins a new kind of cowboy tale. If you love cowboys and space, this genre is one for you! It opens up a new galaxy of love and adventures.
History of Space Cowboys
Firstly, this genre is under the umbrella of the Science Fiction and Western genres. It is commonly known as a Space Western, but Space Cowboy is another name for it. Writers began to write both westerns and science fiction in early pulp magazines. These writers noticed similarities between the two genres.
Additionally, Western tropes influenced Science Fiction magazine cover art. The first novel of this genre was published in 1912. Edgar Rice Burroughs's A Princess of Mars was a hit with the general public. It even became a Disney adaptation called John Carter. This story features Science Fiction elements mixed with Western tropes. However, this genre became more popular in the 1930s when the Weird Tales pulp magazine published C.L. Moore's hero, Northwest Smith.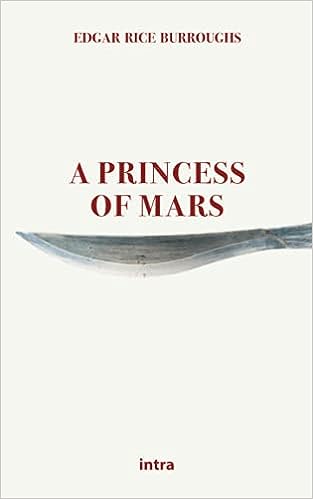 Space Cowboys? Who Are They?
The Space Cowboy genre has Western elements and is in space or a Sci-Fi setting. A subtle influence of this genre includes exploration and lawless frontiers. These themes can be literal cowboys in space or more subtle, like a space opera. The idea is that everyone is so far apart that people become independent. For those of you who have seen the anime Cowboy Bebop or Star Wars: The Mandalorian, these shows are in this genre!
Common themes of this genre include new frontiers and trying to 'control' the galaxy. These themes also show stories about hardship and the adventure of unexplored space. However, sometimes the genre blends with space opera or military science fiction. When the genre focuses on these themes, the background becomes an interstellar war or the oppression from an empire.
Tropes and Elements of Cowboy Westerns include:
The Sheriff (a character with a position within the law)
The Gunslinger (a character who is quick to draw a gun and shoot it)
The Bar (one of the locations people are introduced)
The Frontier Town (a station near a strategic pass)
Bounty Hunting
Rescue Missions
Some Space Cowboy Recommendations to Get You Started!
Hellcat's Bounty is a novella, so it's a quick read to ease into the genre.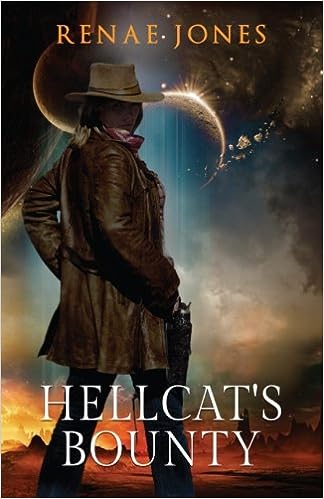 Anelace Rios is a troublemaker, fiercely independent, and fantastic with a flamethrower. She takes bounties from the Rosewood station black market and works as hard as she plays. But Anelace's partner in crime, Meidani Sintlere, is quite the opposite of her. Meidani is a quiet, shy, black-market doctor who works hard to heal others. These two opposites team up to take down a carnivorous amoeba that plagues half of the mining port. But as they work together, Meidani changes everything Anelace knows about love.
The Her Instruments series has four action-packed novels that end happily ever after.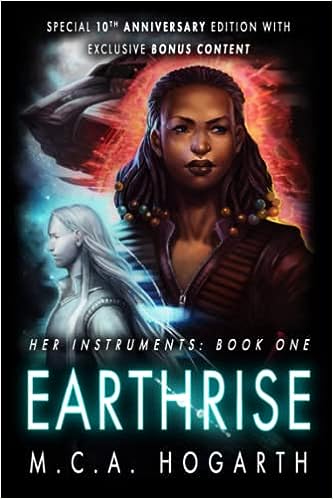 The TMS Earthrise is home to a resourceful and productive Captain Reese Eddings. Reese has enough on her plate without the risky jobs she pulls. But when a mysterious benefactor from her past comes back, she wants to run for the hills. The benefactor wants Reese and her crew to rescue a man kidnapped by pirates. Reese, owing this benefactor a favor, agrees and takes her group on a rescue mission. But she does not remember how saving an elf prince was a part of the deal.
The third novel is full of world-building and action-packed scenes.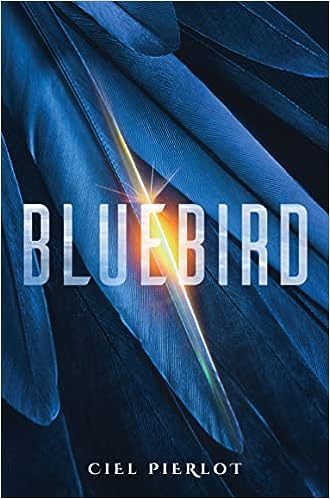 Rig is a gunslinging rebel without a cause. That is until her former faction threatens to kill her twin sister if Rig does not return what she stole from them. Rig immediately goes across the galaxy to save her sister, but she is not without help. Rig's crew contains her taser-wielding librarian girlfriend and a mysterious bounty hunter. But if they cannot find what Rig stole, everyone will die.
This is a space opera that features a galaxy of adventure and wit.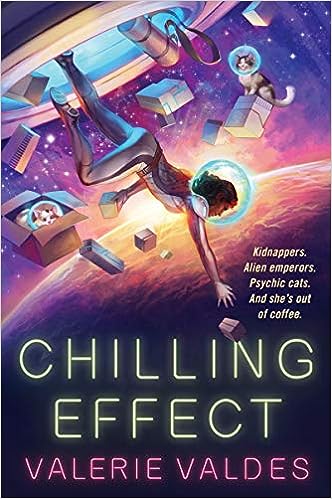 Captain Eva Innocente owns La Sirena Negra. A ship that cruises through space: delivering cargo for small profits. But when her sister Mari gets kidnapped by The Fridge. A syndicate that holds hostages in a cryostasis. Eva must undergo dangerous missions to pay the ransom. But settling the bargain is easier said than done. Eva risks everything to free her sister, but as her life crumbles, she realizes the threat is more than she could have imagined.
This final rec is different from the others here. This graphic novel has an exciting blend of Western and Science Fiction.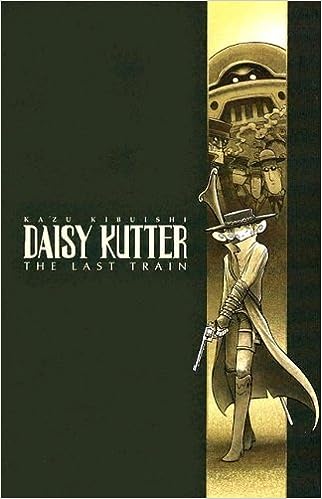 Daisy Kutter used to be a bandit with her partner (and possibly something more) Tom. But those days are over. Daisy is getting accustomed to being a general store owner, and Tom is a sheriff. However, Daisy is having problems with the change, and in an attempt to regain some thrill, she loses her store in a poker game. The man she lost the store to, Mr. Winters, has a proposition. He challenges Daisy and Tom to try to rob his train in a test against his new security robots. But everything is not as it seems, and Daisy and Tom are in for the fight of their lives.
---
Space cowboy romances are hard to find. But once a book like this is created, there is a new world with different rules. This subgenre weaves diverse tales that bring a new kind of love into the world.
For more crazy book genres, click here!
FEATURED IMAGE VIA BOOKSTR / EMALEE PENNINGTON