All of us have struggled to give a gift in our lives. It is especially tough if that person seems to have everything. A bookish person can sometimes be easy to shop for. They cannot have enough books or bookmarks. However, if you want to get them (or yourself) something unique, this list will help get the ball rolling!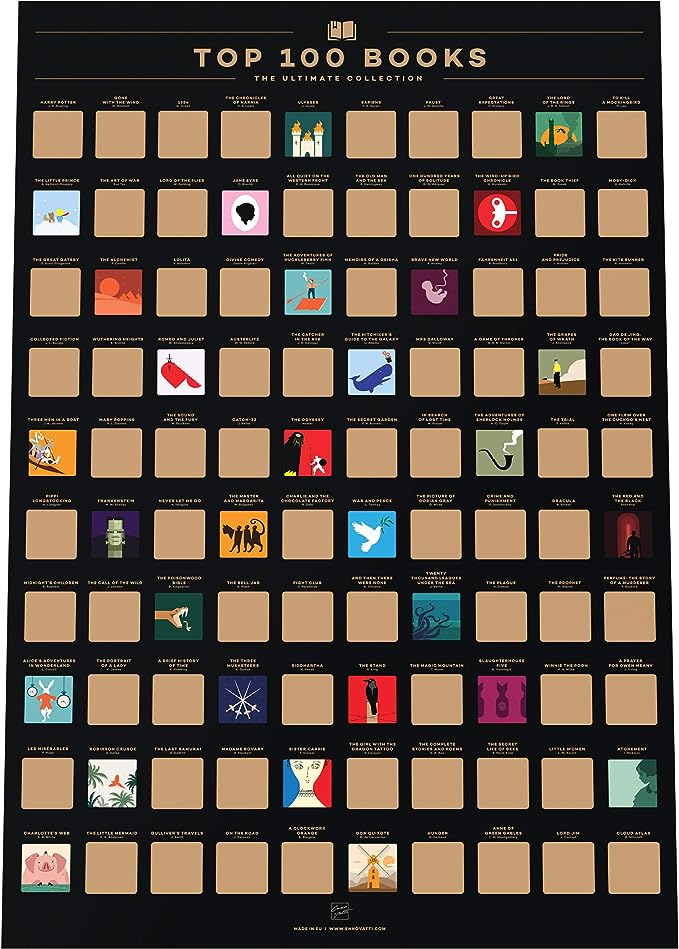 What better way to help make someone's TBR longer than giving them a scratch-off poster? These posters include a hundred squares of different genres that readers enjoy! The sheet expands a reader's bookshelf and reading tastes. It also comes with other genres of books. One poster may be geared toward classic novels, while another is a fantasy reader's dream. However, these posters can mix genres too! These mixed posters add excitement to an already ecstatic reader.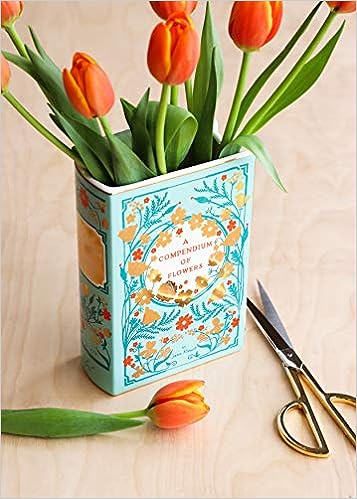 This is a treasure to give yourself or a bookish person! The beautiful colors on the ceramic vase make anything you store in it pop. The picture and title above say it is a vase, but you can put anything in it. Flowers, pencils, bookmarks, favorite characters, and more can fit. If the vase being a book was not enough, a quote from an author is on the back. Also, you will notice the flowers have a gold foil. This creates a shimmering effect that most book readers will love. I know I do!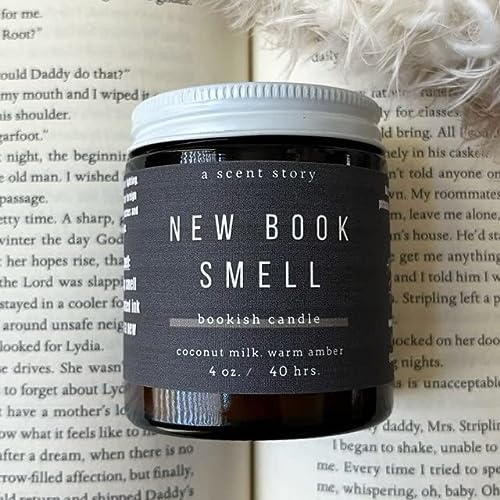 Most readers love the smell of books or their favorite library or bookstore. These candles recreate the smell of books and fill the room with happiness. Some candles smell like book characters. Book character candles mix the scents a character is described as having, which is perfect for those fun re-reads. A reader would be excited to receive this type of candle, especially in a character they find themselves emotionally attached to. Additionally, different candle colors symbolize the smell they create.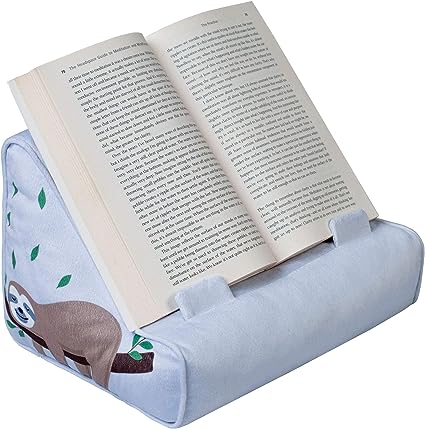 If you or a bookish person have complained about awkward reading postures, the book couch is here to save you! The book couch is a comfortable place for your book to sit while you read. It can be used while sitting up, lying down, or in other book-reading positions. The couch comes in different colors and has tabs that keep your pages open while you read. This bookish merch can hold open hardcovers, paperbacks, and a Kindle. It is perfect for a reader who likes ebooks or physical copies.
This final gift is a bookmark, but it is special. The bookmark has three distinct features that make it different from most. This Esty shop asks for your (or your bookish person's) name, birth month flower, and favorite color. Then, the shop will create a bookmark with all three of these items and attach a cute tassel on the end. A reader would love this bookmark due to the personalization of the gift. Even I might get this one for myself!
To check out more from this Etsy shop, click here!
---
These gift ideas help readers get book accessories or have a fun design. These suggestions are not the only ones out there, as there are plenty more that readers would adore. However, remember to get yourself something as well! There is nothing wrong with treating yourself to something new and fun!
For more gift ideas, click here!
FEATURED IMAGE VIA BOOKSTR / EMALEE PENNINGTON