The Lord of the Rings film trilogy has served as both an excellent foundation and gateway drug for the fantasy genre as a whole—at least as far as mainstream media. And that is not too hard to believe, as it has remained extremely iconic and influential for 2 decades. However, I believe LOTR's much, much longer history as a book series (starting in 1937 with The Hobbit) afforded it even greater fame. This would not have been possible if not for the impeccable J.R.R. Tolkien. On this, his 130th birthday, I think it only fitting to celebrate this amazingly creative man and all that his work has given us as both readers and movie-watchers.
John Ronald Reuel Tolkien was born on January 3rd, 1892 in Bloemfontein, South Africa—although he would live most of his life in England. Once in England, his mother would convert to Roman Catholicism, which would be Tolkien's personal faith for the rest of his life. This religious belief, as well as his lifestyle in the English countryside, shaped Tolkien's view of the world.
Altogether, Tolkien's personal life made him into a person who valued both traditional values and the simple pleasures of life along the English countryside. In fact, it is the latter upon which the hobbits' culture is based. However, it was his service during WWI which undoubtedly strengthened this worldview and added a layer of heroism to it.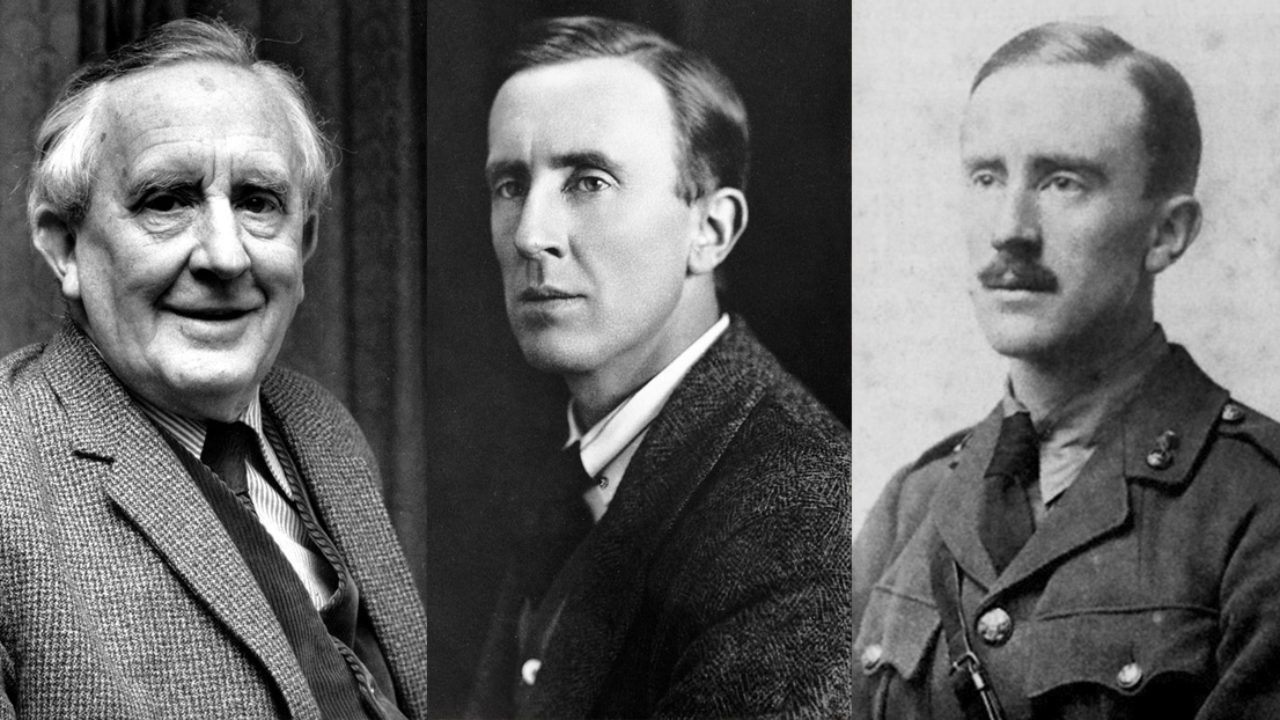 Many assert that the fiery war machine of Mordor is an allegory to the destruction caused during WWI. Similarly, Frodo and the other hobbits who left the Shire are representations of the common man who took up arms to heroically defend his way of life from an enemy who sought to destroy it.
Tolkien's life and worldview may have informed the narrative of LOTR, but it was his fascination (some might say obsession) with language and its ability to impart culture that gave us some of Tolkien's best work. It was from a young age Tolkien began studying language out of sheer fascination, and it would be his primary area of study and research for the majority of his life. You could even say it was his first and greatest academic love.
The most amazing part about Tolkien's linguistic love affair is his creation of none other than the Elvish language, which spawned the very first fantasy stories he ever wrote. I've written an article about The Silmarillion which speaks further about this subject. Click here if you are interested in checking it out.
130 years. J.R.R. Tolkien would have been 130 years old today. Alas, he left us on September 2nd, 1973 at the age of 81. His books had already touched generations of people by that point, and it gives me great pleasure to report that they continue to do so even 49 years later. Regardless of your views on book-to-movie adaptations, The Lord of the Rings is undoubtedly an amazing franchise. May its author rest in peace, his family feel great pride, and the next iterations of the stories reach us with all speed!
FEATURED IMAGE VIA NBC