ADHD — most of us have heard of it or know someone with it, right? But what about the strengths and challenges people with attention deficit hyperactivity disorder have? These may be the things we never fully recognize, even in the characters we read about. And reading has never been more fundamental, especially in our current climate — I'm looking at you, book-banning folks! — to help give us a better understanding of something we may not fully grasp simply because it's an experience we don't live. We all deserve to have our stories told in a way that makes us feel seen and heard. During this month, let's trot out our orange shirts and pins and help make those with ADHD feel exactly that!
Did You Know?
What makes understanding ADHD difficult is the stigma around it. So, let's destigmatize it. It's not just about an idle mindset, a lack of concentration, or hyperactive behavior that many of us neurotypicals may write off as unmotivated, unfocused, or disruptive. These symptoms are directly related to the way the brain works for those who are neurodivergent. We're all different, with amazing abilities along with everyday challenges, and it helps to know those differences to better relate to one another. To start, talk with those who have ADHD and get a feel for what they go through day-to-day. In the meantime, let's check out some of the best books featuring characters with ADHD who we hold near and dear to our hearts.
Percy's story, though quite fantastical, is relatable at its core. His dealing with ADHD shows both a weakness when it comes to difficulty paying attention in class and even during demigod training, as well as his strength to hyperfocus on a task he's passionate about — the possibility of death by Olympian god aside. This story does well to show a side of ADHD that uplifts those weaknesses and turns them into superpowers. And it serves as a great way to destigmatize the idea of what it means to be neurodivergent.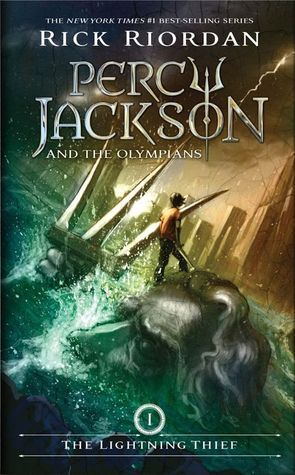 Between his ADHD and Dyslexia disrupting his focus on his schoolwork and bullies antagonizing his friends, Percy Jackson is having a difficult time staying out of trouble. Not to mention that mythological monsters and Mount Olympian gods have been walking right out of his textbooks into his real life. And Percy has angered some of them, especially the god of lightning himself, Zeus. The Olympian god in charge's master lightning bolt has been stolen, and Percy is the prime suspect.
Now Percy and his friends have ten days to retrieve the stolen bolt in order to quell the uproar in Mount Olympus and keep the gods at peace. But Percy has other issues to tend to in his life. Personal ones. In catching the true thief, he must come to terms with the father who abandoned him; solve an Oracle's riddle, which warns him of a friend's betrayal; and unravel a treachery more powerful than the gods themselves.
Lakelore by Anna-Marie McLemore
For Bastián comes the lesser-known knowledge of having anxiety associated with ADHD, which causes worry and nervousness, leading to physical reactions, such as sweating and dizziness. Where Bastián's strength lies, however, is in their ability to craft magical creatures that come alive beneath the lake. Another side most of us may not realize about people with attention deficit hyperactivity disorder. We only think of the hyperactive, inattentive behaviors. But creativity is a trait that many with ADHD have in abundance, and Bastián's creativeness is just another example displayed in whimsy and beauty.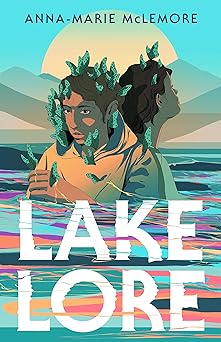 Sixteen-year-old Bastián Silvano and Lore Garcia are the only ones who've ever been down to the ethereal world beneath the lake, rumored to be half-air, half-water. As an outlet for their ADHD-related anxiety, Bastián creates alebrijes, mythical creatures made of papier-mâché, and releases them beneath the lake. Bastián knows this world better than anyone, having grown up above and below the otherworldly space. Lore, however, who's dyslexic and has faced harsh bullying for it, has only ever seen the world under the lake once. But once was enough to change their life and fate.
But the lines between air and water begin to blur, and the world beneath the lake is rising to the surface and threatening to flood the land. If Bastián and Lore don't want their secrets exposed, they must work together to stop the lake world from spilling into the world of air, or risk releasing secrets they're keeping from each other. One problem: they haven't spoken in seven years. Working together may prove to be a feat of its own as the two must learn to trust each other with the very things they're trying to hide.
ADHD causes Lizzie to forget important dates, run late to appointments, and frequently lose things, for which she comes down hard on herself. Something many with ADHD can relate to. But Lizzie is creative and hyper-focused on her craft of baking. Through her pitfalls, she finds a way to work with and improve her neurodivergent way of thinking and doing, not run from it, which certainly shows great strength in her struggle.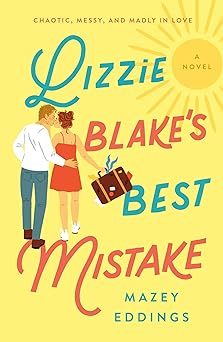 Lizzie Blake has made her fair share of mistakes in both her job and love life, from pyramid schemes to kitchen fires to bangs — of the hair and humankind — but she's never made the mistake of letting someone get close to her beyond a one-night stand. But after losing another baking job due to her uncontrolled ADHD, she breaks her number one rule and has a two-night stand that changes her life.
After being burned once before, Rake no longer believes in relationships or any form of intimacy, for that matter. But meeting a chaotic Lizzie changes his mind, at least for two nights. He has no plans of falling into anything serious, though Lizzie has managed to pull feelings from him that he never wanted to let out. When Lizzie tells Rake she's got a bun in the oven, he wants to be a part of his child's life however he can, except when it comes to emotional vulnerability. That part of himself he's sworn never to show again.
A series of mishaps ensue as Lizzie and Rake discover that even the biggest mistakes can bring about the most beautiful consequences.
When it comes to Adam, his ADHD won't allow him to sit still. His restless nature continues to get the better of him as he takes on the task of being a student aide, where sitting for long periods is part of the job. On the other hand, Adam's love and compassion, an endearing trait, can be seen in how he cares about his foster brother. His ADHD doesn't make him; it is simply one part of him and pales in comparison to his good-hearted nature.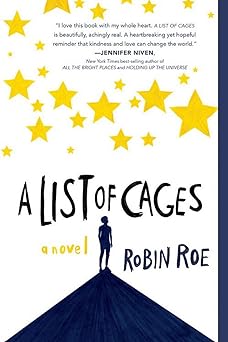 High school senior Adam Blake lands the perfect elective ever as an aide to the school psychologist. Despite his having to sit around most of the time, playing on his ADHD, Adam can't complain. He gets to do basically nothing while texting his friends all day. But when he's tasked with tracking down the troubled freshman who keeps dodging the psychologist, Adam discovers it's his foster brother, Julian, whom he hasn't seen in five years.
Reuniting with his foster brother makes Adam feel great at first. Julian is the same kind-hearted, picture-book-loving, story-writing kid he was when they were younger. But soon, Adam realizes Julian is keeping secrets from him. Where does his brother hide during the day? And what's going on in his home life? Adam wants to help his brother, but it may result in life or death for them both.
CW/TW: Please review the content warnings and trigger warnings prior to purchasing or reading.
Concentrating on his tasks, especially in school, is Nick's struggle, along with his impulsive nature to do without thinking. For those with ADHD, lacking concentrated attention is a real struggle. It can get in the way of everyday duties that most of us take on with little issue. Focusing may not always be Nick's strong suit, but his compassion and creative nature make him quite a character who cares deeply for those around him, especially for someone on a quest to become a superhero.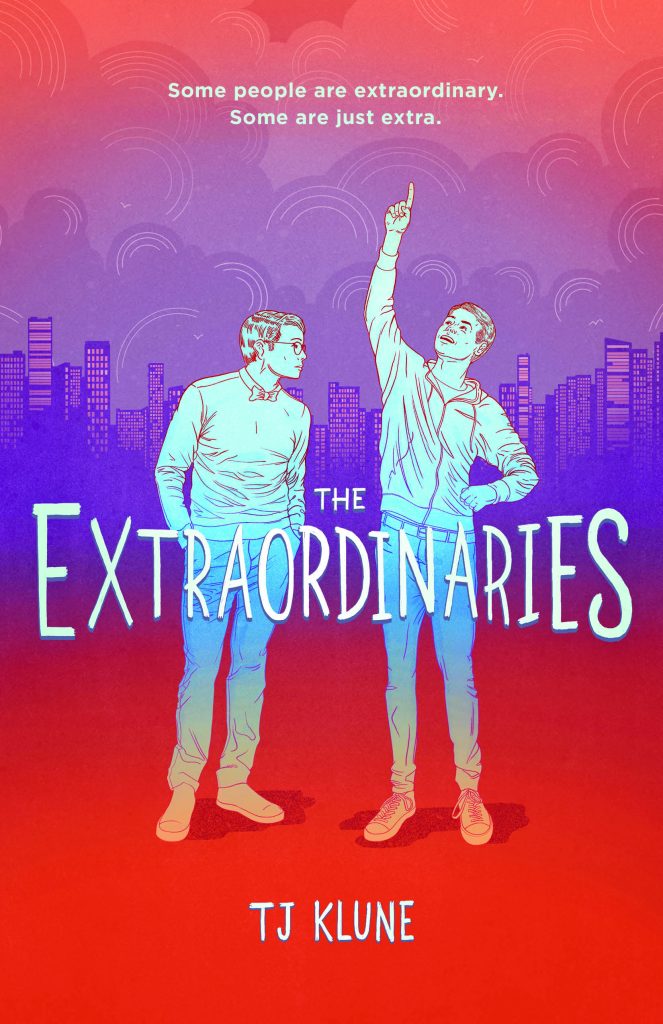 Nick Bell isn't extraordinary, but he is the most popular fanfic writer in The Extraordinaries fandom. But meeting Nova City's greatest hero and his biggest crush, Shadow Star, sends him on a quest to make himself extraordinary. And Nick will find a way to do so, with or without the help of his best friend (and possible love of his life), Seth Gray, in this queer coming-of-age story about a fanboy with ADHD and the heroes he loves.
Awareness Is Key
Through these stories, we can hopefully build a healthy dialogue around ADHD. Books can certainly be door openers to help spread a more positive and accurate message, one that ensures those with ADHD don't feel locked out of their own narratives. So, during this month of observation, please take the time to read, learn, listen, and make yourself aware of others and their experiences.
---
For more books featuring neurodiverse characters, click here. For more info on ADHD awareness, click here
IMAGE VIA BOOKSTR / VPHAN