Passionate, dominant, and full of life, Leos are a standout zodiac sign. Once you meet one, it's hard to forget them. They're confident, often great leaders, and never back down from a challenge. Sometimes getting a bad rep for being stubborn or naive, Leos just want to make their mark on the world. Here are some book recommendations all Leos should add to their TBR.
Leos are often stereotyped as wanting to always be the center of attention. Whether that's true or not, Leos are still most associated with "main character" energy. As I thought about tropes to include in this book recommendation list, The Chosen One quickly came to mind. Protagonist Jacob Portman is a chosen one in that his peculiar ability is so rare and special it makes him famous in the peculiar world.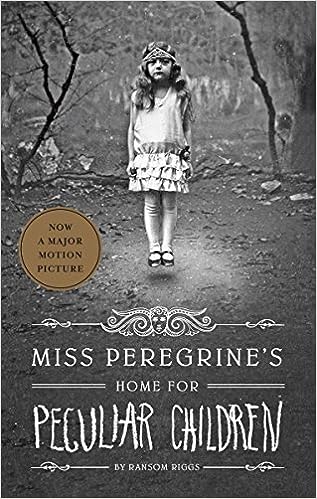 Across six books, Jacob Portman and his peculiar friends go on adventures, save the lives of many, and just try to survive. His story opens with the death of his grandfather, a tragic incident that changes his life completely. After coming across Miss Peregrine's home while on vacation with his father, Jacob learns that he's peculiar, like his grandfather. He goes from an ordinary guy to a savior of sorts in the peculiar world, which to me, has Leo written all over it.
At their core, Leos are competitive. Their high confidence levels usually lead them to believe they can be the best at anything as long as they try hard enough. What better way to represent that than with a lovely academic rivalry romance?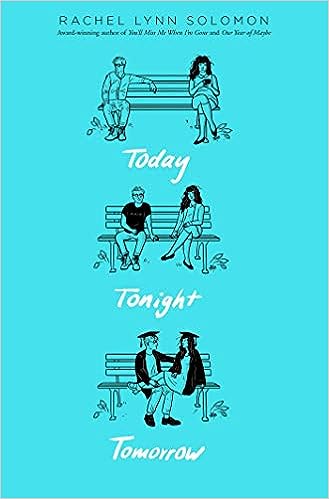 Today Tonight Tomorrow follows rivals Rowan Roth and Neil McNair on their last day of high school. Howl, the senior class game, is Rowan's last chance to beat Neil and end their years-long competitive streak. However, a group of fellow seniors are tired of Rowan or Neil winning everything and want to take them both down. Rowan and Neil are forced to team up in order for either of them to have a chance at winning. All the extra time together brings them closer than ever before and might just change everything.
If you have a close Leo in your life, you know how they keep you on your toes. Sometimes unexpected, usually full of surprises, a Leo can bring fun and spontaneity into your everyday life. This Leo trait reminded me of mystery novels, and what better mysteries are there than ones by Agatha Christie?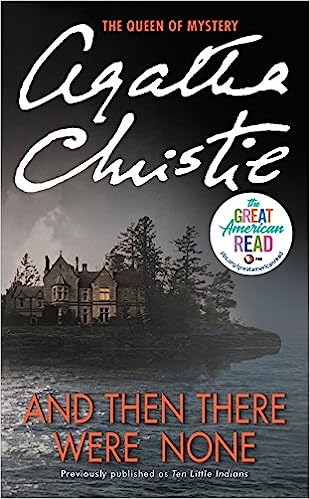 One of her most famous novels, And Then There Were None, keeps you on the edge of your seat through its entirety. A random group of strangers is brought together to a house on the coast of Devon, where they are all murdered. Throughout the house, the lyrics to a nursery rhyme are scattered, and the murders correspond to a particular lyric. The motives behind the murders and why these people were brought together are unclear; if they're ever explained at all.
Leos are one of the three Fire signs of the zodiac. This explains their captivating, strong, and fierce personalities. They enthrall you, similar to Stephen King's stories. You could pick any of them, and they all would leave you hooked. He just so happens to have a book based on a girl with fire powers!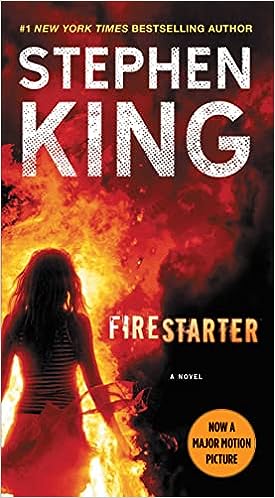 Charlie McGee wasn't necessarily planned. Her parents were test subjects for experiments by the Department of Scientific Intelligence, and nobody expected them to get married and have a kid. Charlie is born with pyrokinetic abilities and is now being hunted for her powers. Can she manage to live freely, or will her powers be taken advantage of by people in power?
As I mentioned before, Leos make fantastic leaders. Their ambition and determination help them bring themselves and their team success. When they have a goal, they will make sure it is accomplished. Millicent Watts-Cohen has quite a task in Mrs. Nash's Ashes.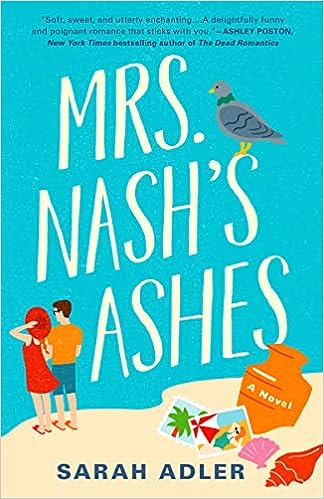 Mrs. Nash is Millicent's much older best friend, whom Millicent has promised to help reunite her with the woman she fell in love with years ago. Millicent didn't envision the trip being her embarking with some of Mrs. Nash's remains. Nevertheless, she is determined to keep her promise. In a turn of events, Millie ends up having to carpool with Hollis Hollenbeck. As they spend more time together, it seems Hollis becomes just as determined as Millie to see the mission through. Mrs. Nash's love story isn't the only one that could be getting its happy ending.
---
If you're a Leo, give these recommendations a try! If you know a Leo, make sure to send this list to them so they have some new reads.
For more Zodiac recommendations, click here.
FEATURED IMAGE VIA BOOKSTR / LAUREN TABELLA