Big Panda and Tiny Dragon by James Norbury is a picture book that takes the reader on a journey with Big Panda and Tiny Dragon. Big Panda and Tiny Dragon are two best friends who teach the reader about love, life, friendship, beauty, and many other themes, all with a touch of comedy and gorgeous watercolor illustrations. Come take the journey and look at these heart-melting drawings.
Company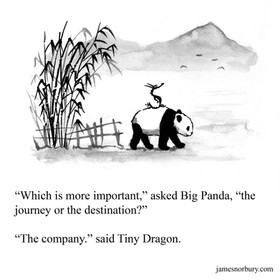 Probably the most popular illustration from the book, this adorable drawing of Tiny Dragon on Big Panda's back just melts our hearts. The two of them are so cute together.
Reincarnation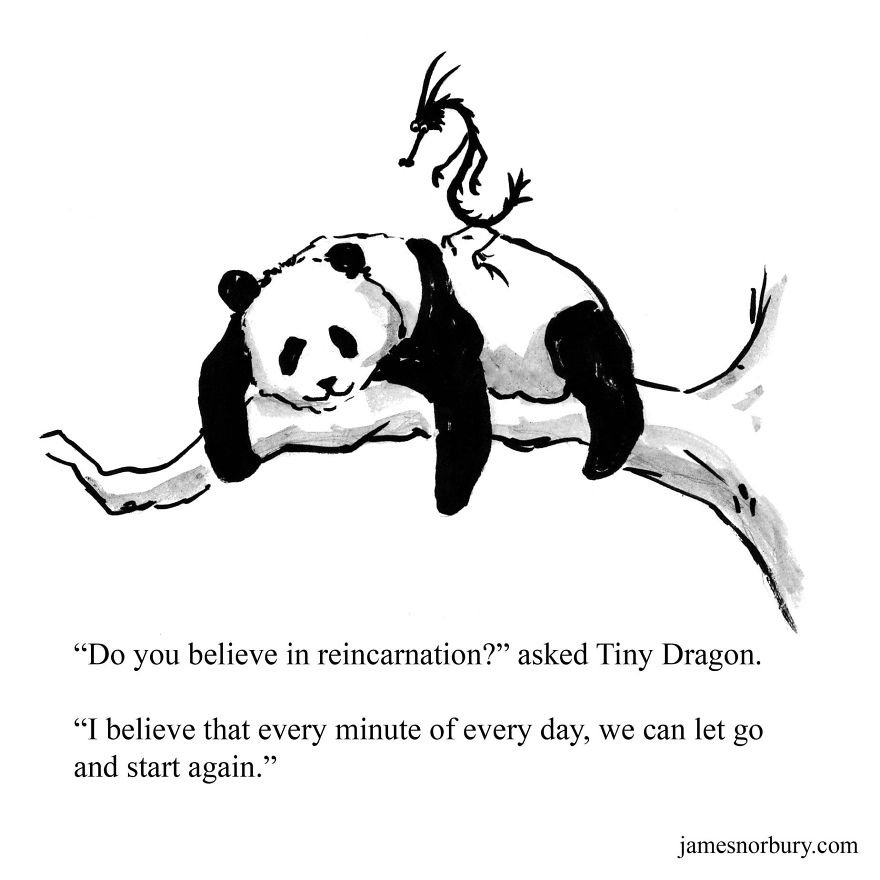 The cute way that Tiny Dragon is sitting on Big Panda is just too good not to include in this list. As for Big Panda, he's a whole mood.
Blossoms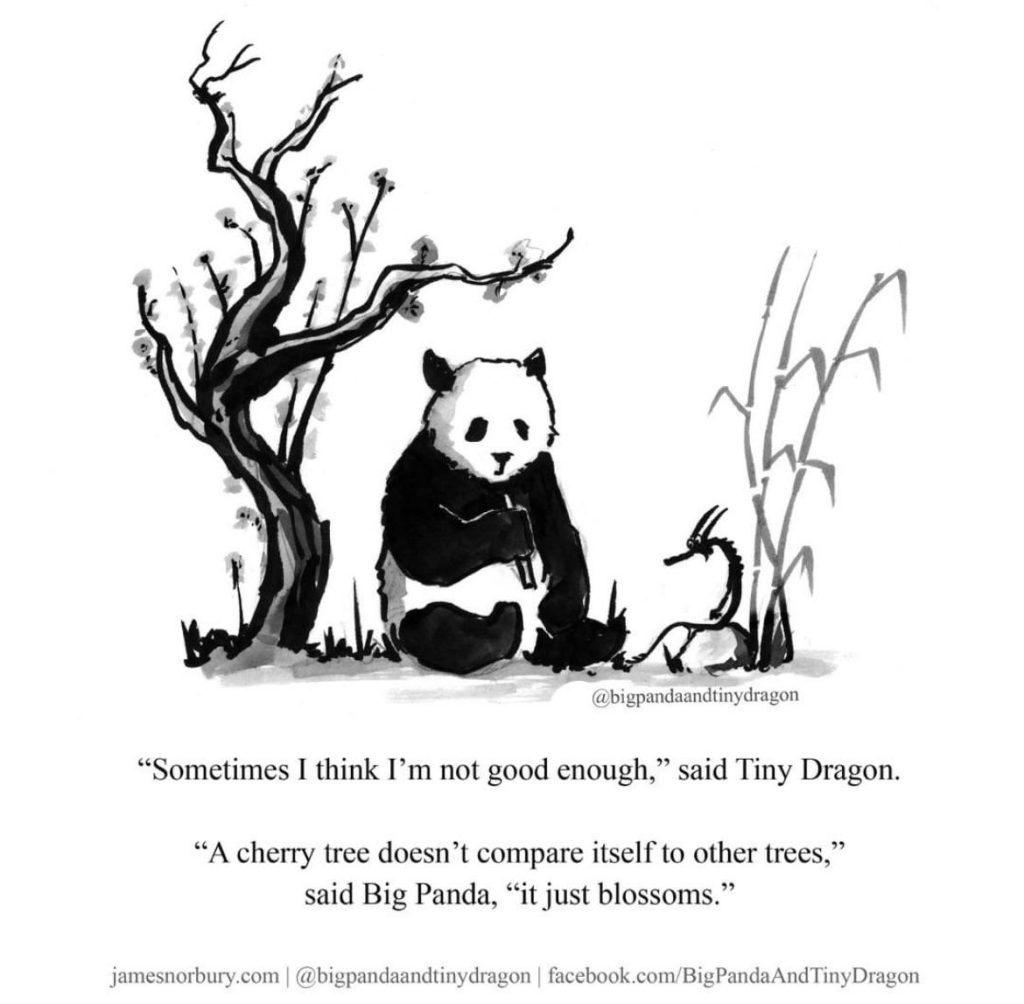 Big Panda looks so lovable eating bamboo next to a gorgeously rendered cherry tree. Plus, Tiny Dragon with his little legs apart on the rock is so endearing.
Changing the World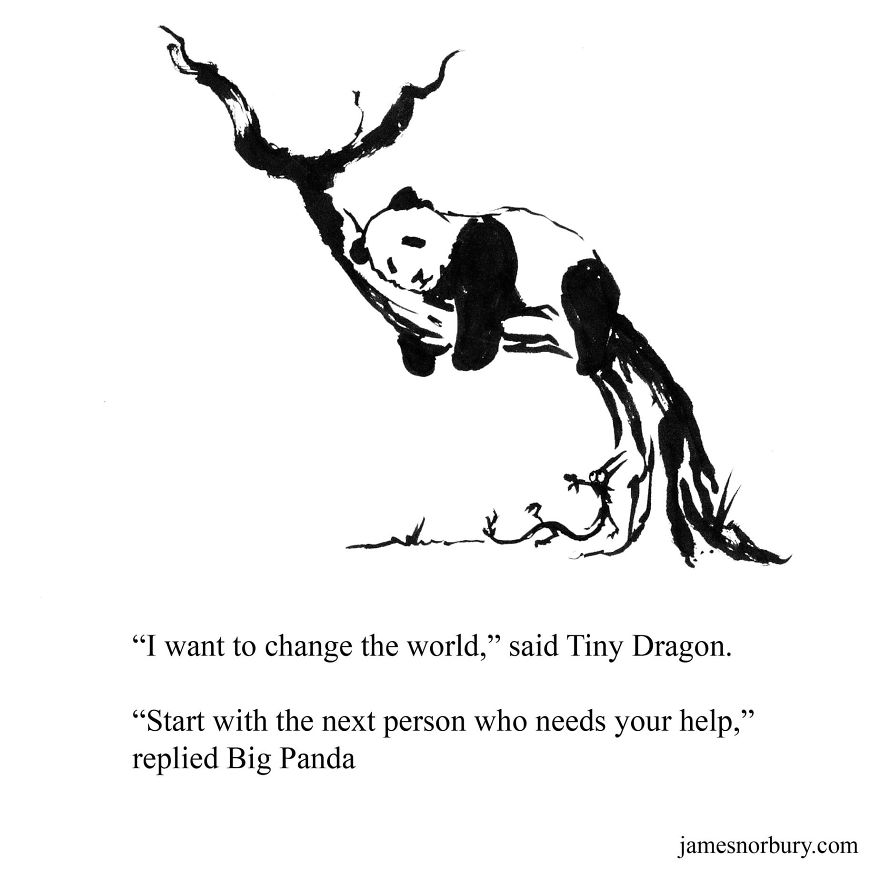 The two of them look so lazy and charming in this picture. Big Panda looks so relaxed that we're almost jealous.
Doing Our Best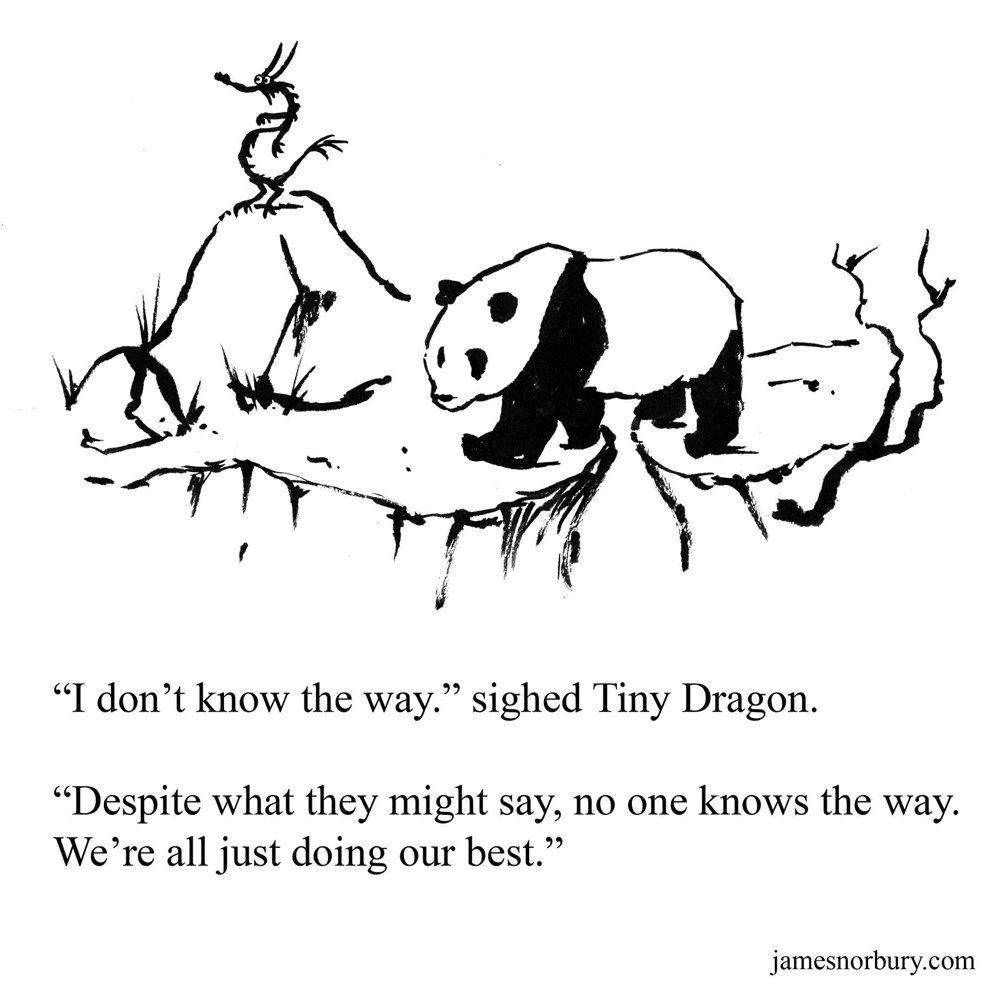 This picture of Big Panda walking while Tiny Dragon stands on a rock next to him is just simply so charming. The two of them taking this journey together is heartwarming.
These were some of our favorite illustrations from the book, but there are plenty more within James Norbury's works. Which one was your favorite?
---
For more articles on picture books, click here.
FEATURED IMAGE VIA JAMES NORBURY