What's more exciting than pirates? A TV show about queer pirates! Streaming service Max's Our Flag Means Death was renewed for a second season, and now we know a little more about what to expect for its premiere in October. So sharpen your swashbuckling skills and put on your favorite sea shanty playlist because it's time to learn more about Our Flag Means Death Season 2 and pirate books to read until the show comes out!
What Even is Our Flag Means Death?
It's a comedic pirate show featuring multiple queer characters that's set in 1717. Our Flag Means Death takes creative liberty with the story of the historical figures Stede Bonnet, the "Gentleman Pirate" from Barbados who abandoned his family to live a different life at sea, and Blackbeard, one of the most feared and notorious pirates in history.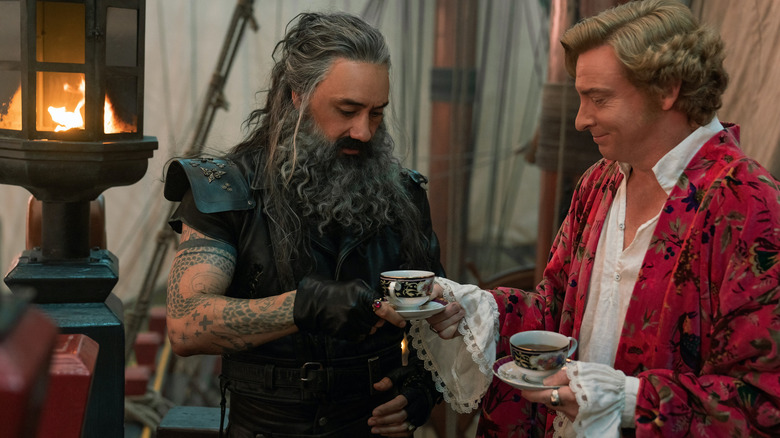 If you haven't seen the first season yet, I highly recommend watching it if you want to see fantastic queer representation and a motley crew of people trying — and failing hilariously — to be bloodthirsty pirates! But probably steer your ship clear of this one if you're more interested in historical accuracy (don't worry, history buffs: nonfiction book recommendations will be made later on in the article).
What We Know So Far About Season Two
The first three episodes of the new season will drop on Max on October 5th. After that, two episodes at a time will be released every Thursday until October 26, when the season finale will premiere. The first season had ten episodes, but Season Two will have a total of eight. You will be able to view the second season on the streaming service Max as it comes out and afterward.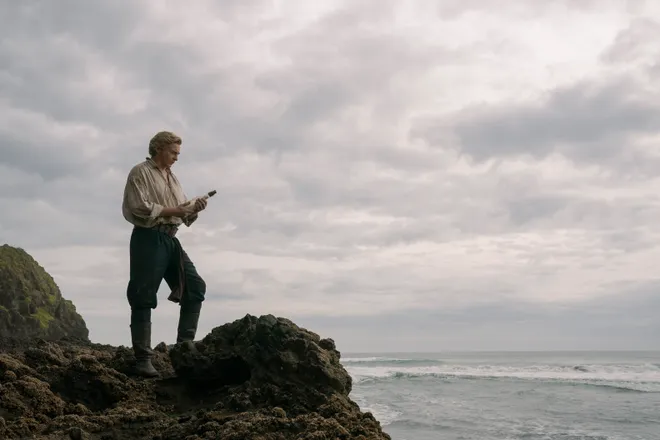 Luckily, everyone except one cast member will be returning for the second season. That includes show leads Rhys Darby as Stede Bonnet, Taika Waititi as Blackbeard, and Nathan Foad as Lucius (I know he got chucked overboard last season, but he's probably fine).
The one crew member who will not be returning is Gus Khan, who played Blackbeard's crew member Ivan in the first season. Also, a possible appearance by Madeleine Sami from FX's What We Do in the Shadows, a mockumentary horror comedy show about vampires, has been teased.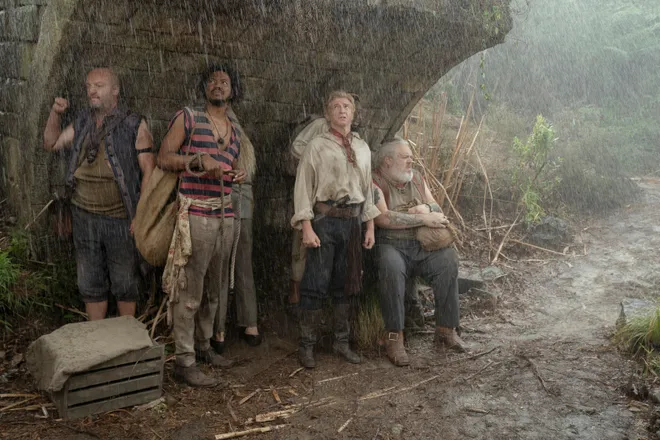 So what will the second season be about? I'm so glad you asked! We don't know a whole lot, but showrunner David Jenkins has said that it will focus primarily on the romance between Stede and Blackbeard because "the show is the relationship." Also, we know that at some point, there will be a battle between Chinese pirates and a group of naval officers. Actors Con O'Neill (Izzy Hands) and Vico Ortiz (Jim) shared that their characters will have much more development since we left them in the first season.
Nonfiction Pirate Book Recommendations
If you're a pirate history fanatic or just interested in learning more about pillaging among the seas, I have three informative books for you! Until the second season of Our Flag Means Death comes out, we're all probably going to need something pirate-themed to keep us occupied. Without further ado, let's check out some pirate history books.
This book is all about the "Golden Age" of piracy in the seventeenth and eighteenth centuries. American colonists at first supported the pirates in their efforts against the English monarchy, but soon the pirates created violent problems in the nearby seas. Three famous pirates whose historical backgrounds will be explored in Black Flags, Blue Waters are Blackbeard, Captain Kidd, and Edward Low.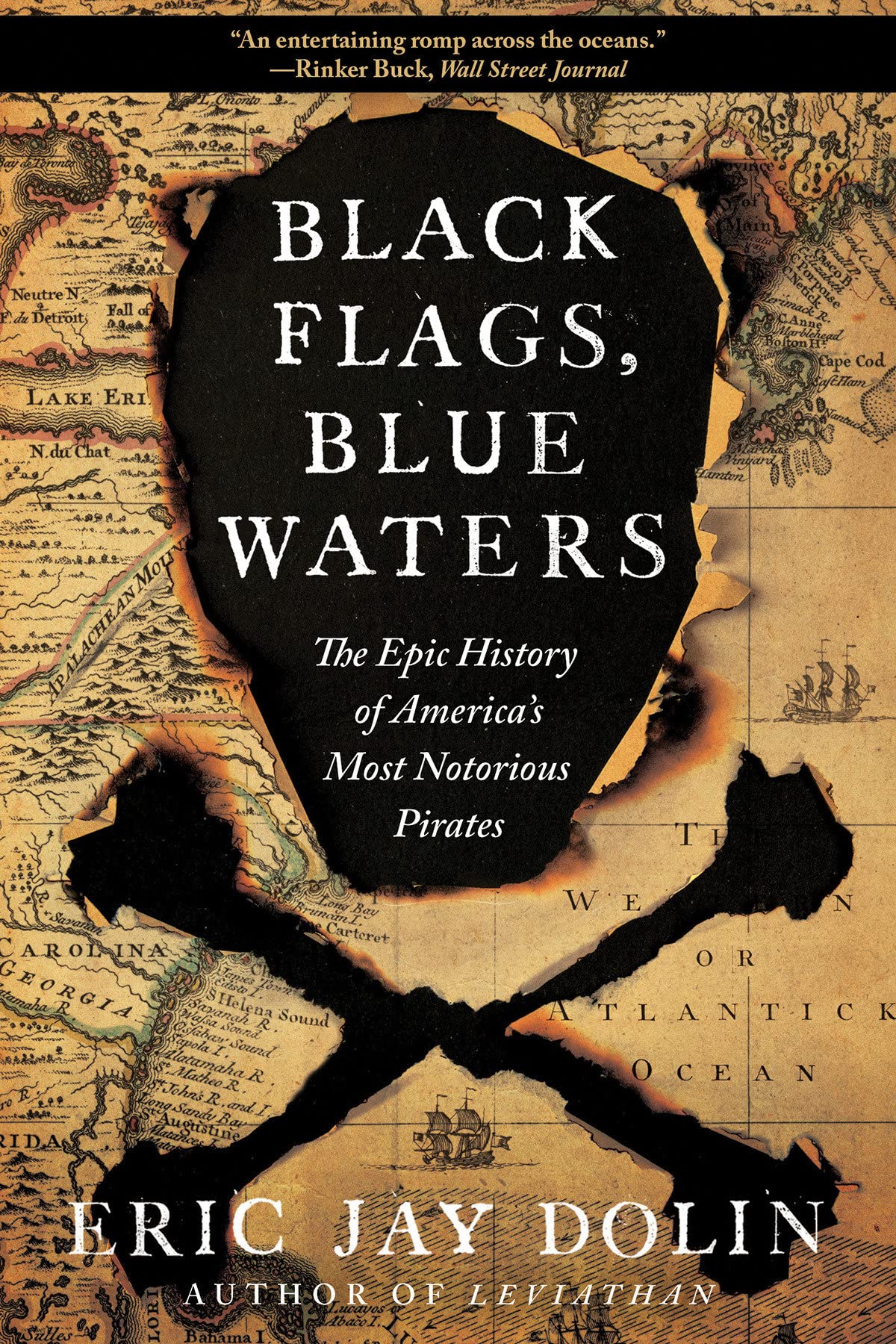 Even though the name of the pirate infamous for his ruthless career on the seas is known to many, there is still much of his life that remains a mystery. But this book, written by a pirate expert, uncovers the truth behind the myth. Much of the information is gathered from accounts recorded by the few people who managed to survive his plunderous attacks. Konstam delivers a fascinating story about Blackbeard and what drew him to the life of a pirate.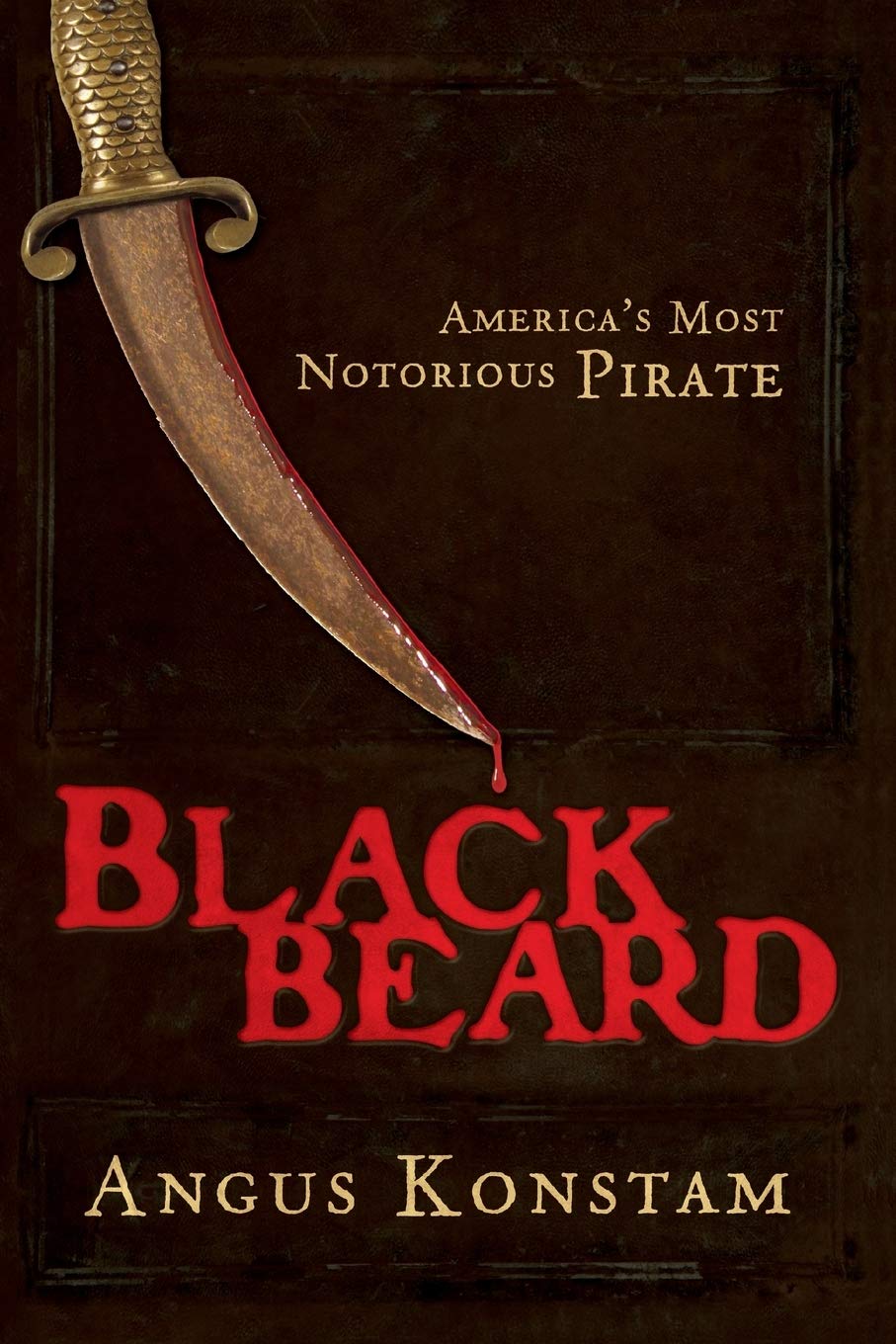 Pirate expert David Cordingly tells the true stories of pirates such as Blackbeard, Captain Kidd, Mary Read, Anne Bonny, and other seafaring brigands. Details include the weapons each figure fought with, the ships they commanded, and the ways they were each defeated. Under the Black Flag also studies the origins of fictional pirates such as Captain Hook and Long John Silver.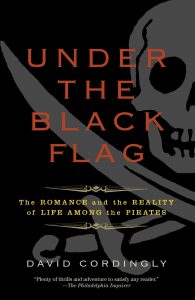 ---
Looking for more pop culture news on Bookstr? Click here.
FEATURED IMAGE VIA BOOKSTR / ELLIE DAVIS