This is certainly not the genre for everyone, but it is the genre for me. There is just something about a man in charge, all suited up, usually covered in tattoos (and occasionally some blood), that really gets me going. Let's not forget the brooding attitude and devil-like comparison that's always made. Sometimes, a girl just wants to feel like she is the one that can break down a man's sky-high walls, and mafia romances really help me imagine that for myself.
If all of this chaos seems like something you'd be interested in, or if you're just here to further your love for Mafia Romance, read on!
Mafia Romance Hero for the Win
Accompanying this kind of man is often dark romance and murder. A mafia man is always in control and does so in a very dominant and affirmative way. I can't count the number of times a book can go from a gruesome scene to one of passion just so the man can "let off some steam." My favorite mafia romances are when the woman stands up to that kind of behavior and chips at that icy demeanor.
Made Series by Danielle Lori
They need to invent a new word because "obsessed" and "addicted" just don't cover it when I think about this series. I have read all three books, and not one of them misses. They depict the hottest men, the most agonizing relationships, and a true taste of the Made life. The Sweetest Oblivion is my most re-read novel of this year!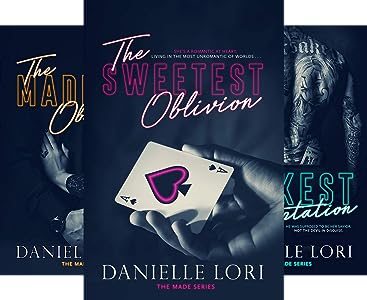 One of the best books that I have read so far, I was literally obsessed with this book. A man that is so obsessed with you that will go to therapy to be able to control it is what I want. Gianna and Christian are so different but so perfect together is crazy.

Amazon Reviewer on The Maddest Obsession
I have not read all five books in this series, but I certainly plan on it. Within the series, the second and third books are part of a duet which I thoroughly enjoyed. I love the little things Rafe does to make Penny feel comfortable and safe; my heart swoons at their love story.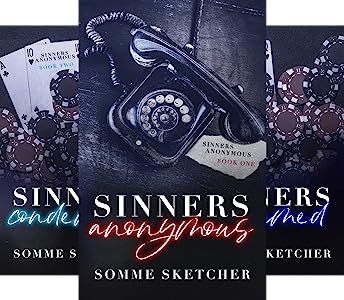 I loved this. Rafe and Penny are the perfect enemies to lovers because THE BANTER holy god was amazing they had top tier back and forth and Penny was badass and didn't shy away from Rafe even when she should have. Their dynamic is adorable and although it was slow burn I think it was necessary because then you don't jump from hating to fucking to loving this one is more gradual and I loved it.

Amazon Reviewer on Sinners Condemned
For some more Mafia romance recommendations, I asked some friends for suggestions. These next few series I haven't read, but they are at the top of my TBR!
This six-part series is #1 in romantic suspense on Amazon! It has enemies to lovers and arranged marriage, and yet it still manages to have exciting banter.
This book had so many crazy turns. It felt like watching a movie. Sophie's writing is immersive and well done! Brutal Prince had me on the edge of my seat. Can't wait to finish the series.

Amazon Reviewer on Brutal Prince
These six books seem hot from the covers alone; who doesn't love a strong tattooed man in a suit? This is a series of dark mafia romances where against all odds, the "bad guy" does end up getting the girl. Sounds like my kinda read!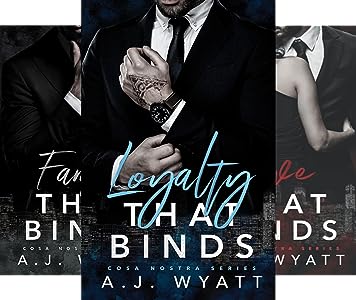 Loyalty That Binds is the first instalment in the Cosa Nostra series, introducing a colorful cast of amazing characters. You'll laugh along with some and cry along with others, but not one of them will leave you unaffected. Even the villains are wonderful, and you'll love to hate them.

Amazon Reviewer on Loyalty That Binds
As I said about the Cosa Nostra series, you just know this trilogy is hot from the cover alone; whoo! This a fake marriage series that has a few dark twists and turns. Through my research of this series, I have found that it has quite a large plot twist I am looking forward to.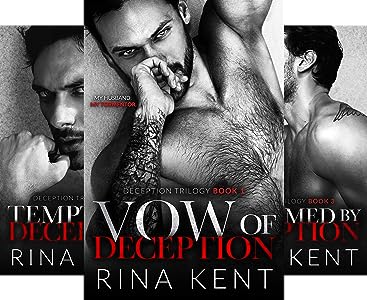 From the first enigmatic and gripping chapters, I knew this would be a story like no other, setting the tone for a dark, consuming, and mind bending story that I simply could not put down from start to finish. This is everything I love about Rina Kent- a masterfully woven plot full of twists and secrets, characters with dark pasts and complicated flaws, intense, frenetic chemistry that tears up my pages, and an intense emotional undercurrent that devours.

Amazon Reviewer on Vow of Deception
---
I don't think I will ever be able to get enough of these men. To me, they seem like the whole package wrapped up with a big red bow. For those that disagree, all the power to ya; that just means more for me!
Click here for more romance recommendations!
FEATURED IMAGE VIA BOOKSTR / OLIVIA SALAMONE