As the vibrant colors of summer give way to the golden hues of autumn, there is something magical about the season that invites us to slow down, embrace warmth and comfort, and indulge in the simple pleasures of life. And what better way to savor the enchanting season of fall than by curling up with a delightful book in a cozy reading spot? Whether it's indoors or outdoors, there is an abundance of favorite cozy fall reading spots that can transport us to another world, enveloping us in both the arms of nature and the pages of our beloved stories. So grab a blanket, brew a cup of tea, and embark on a literary adventure in the comfort of our favorite cozy fall reading spots.
Cozy Outdoor Reading
I live in the middle of the woods. Our house sits on just under two acres, so we have a lot of space surrounded by trees. Outside our back door is a good-sized patio with a retractable awning I love to drink my morning coffee under, especially in the fall when it's a bit chillier in the morning. Nothing is so serene as slowly waking up for the day, sipping a large glass of vanilla caramel iced coffee, and reading a book. I mean, what better way to start your day is there than that? Add in the pleasing aesthetic of fall colors, and it makes for a very productive day.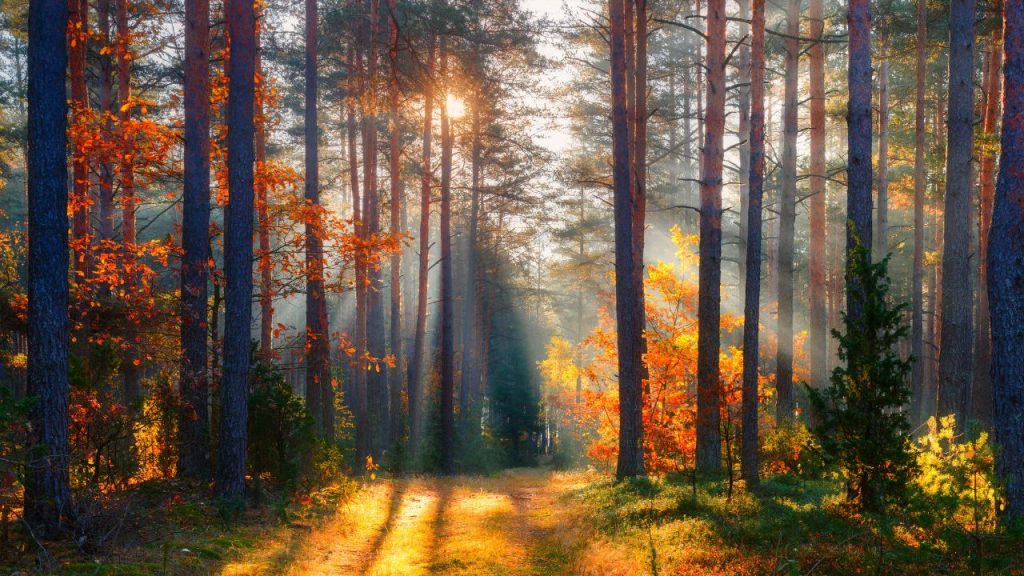 At night, I really like to sit around our fire pit with a raging blaze going and my ebook open. My girls and I can sit there for hours lounging in our comfy chairs, enjoying the silence and solidarity of reading companionably. That is until something exciting happens in one of our books, and we get pulled into a conversation about it.
Kristi Eskew, Editorial
Back Porch Reading
With the weather finally cooling down, I've been taking advantage of the new seating furniture my family got for our back porch. It's great to read there with my feet up with a blanket on me and a cup of a hot drink. Fun fact- I have local deer that live by my street so every day they come and visit us to get something to eat. It's always nice to have them right by me while I'm reading, it's such an amazing connection to nature while reading and adds more to the overall vibes. It makes me live in the present moment, and it helps give me some self-reflection too.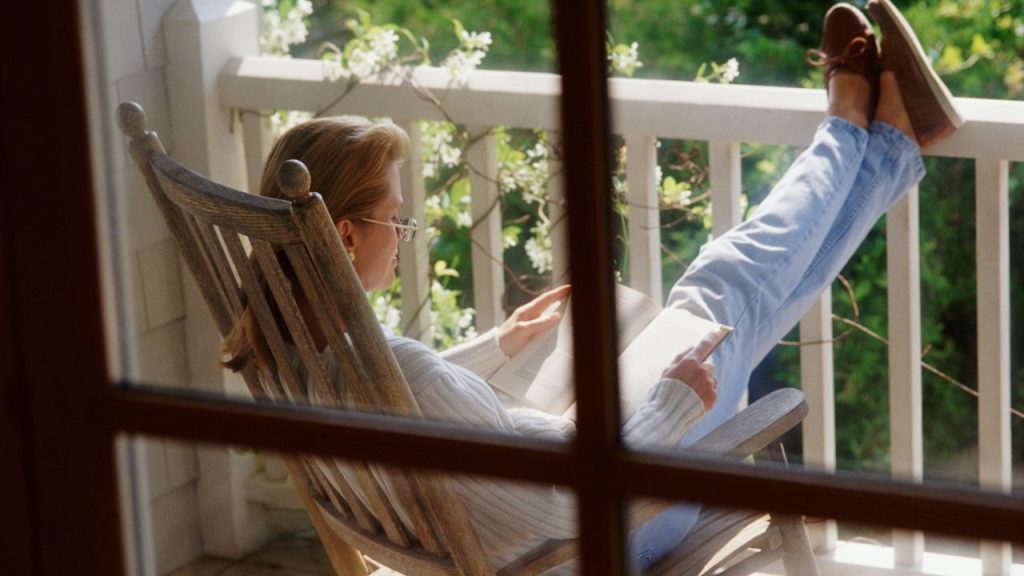 This time of year I always find myself reading fantasy series. The series I usually read starts in the fall so it really helps make me feel like I'm in the book if the weather by me is reflected by what's in the book.
Sydney Wright, Editorial
Bundled Up in Bed
Fall is my favorite season because it means I can break out my sweaters and hoodies and all things cozy! During the fall, my favorite place to be is bundled up in bed with copious throw blankets, a cup of steaming chamomile tea, and a good book. I'll light a scented candle — most likely apple cider- or cinnamon-scented — and settle in for hours.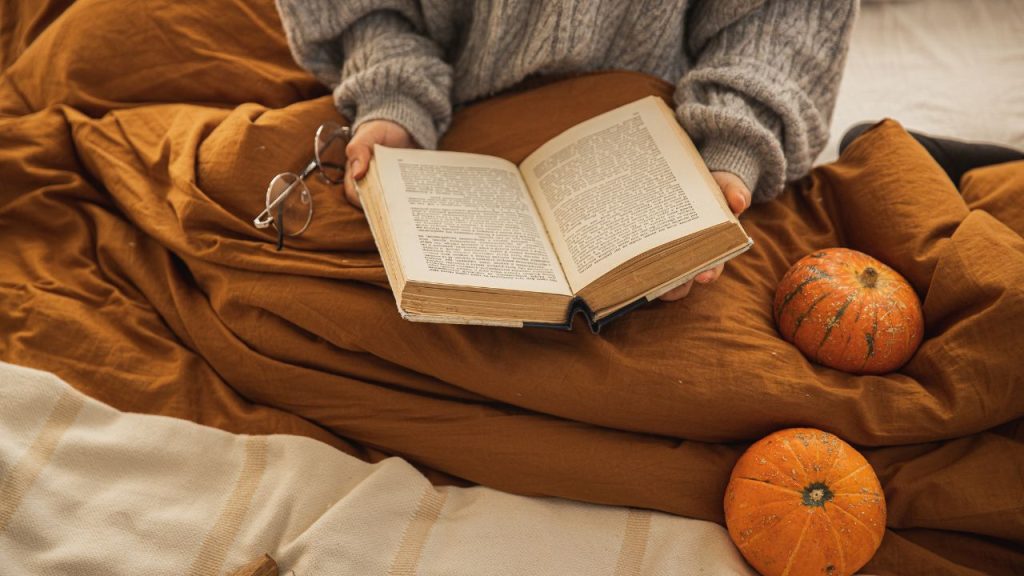 At this time of the year, I tend to gravitate towards horror novels in honor of Halloween. A recent favorite is Our Wives Under the Sea by Julia Armfield. The language in this book is hauntingly beautiful, and the suspense is gripping. The way Armfield explores grief and relationships through the horror of the sea's unknown depths is deeply compelling and unlike anything I've ever read before. I can't recommend it enough.
Lauren Nee, Editorial
In the Bed at the End of the Night
I used to love getting a blanket and sitting in front of the stove, but now my bed is my cozy spot. At the end of a long day of running around, I like to snuggle under the blankets, pull out my current book and book light, and enjoy a few chapters before heading off to sleep. This is especially so during the fall and winter months.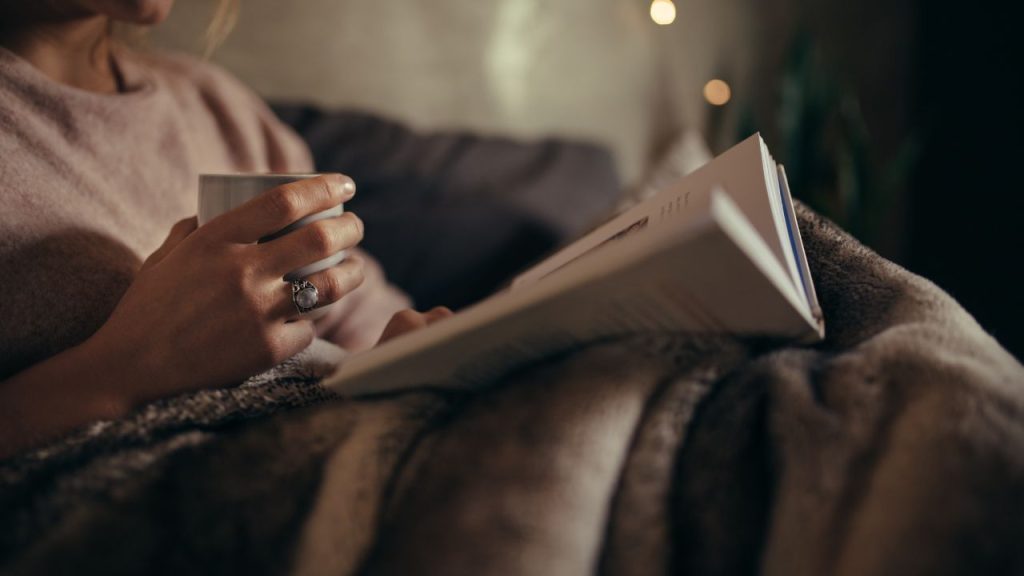 I don't have a particular preference during the fall season, as I'm always reading fantasy books during every season. But the preference of the book doesn't really matter to me, only the mood I'm in to read–which is mostly always.
Quiarah B, Editorial
In the Park
Reading in the park during fall is my absolute favorite spot during this time of year. There's something truly magical about this season that makes the experience so special. Firstly, it's the vibrant foliage that captivates me. The trees adorn themselves in a breathtaking tapestry of red, orange, and yellow leaves, creating a natural masterpiece that's impossible to ignore. The park becomes a canvas, and as I sit there with a good book in hand, I can't help but feel like I'm a part of the painting, surrounded by nature's artwork.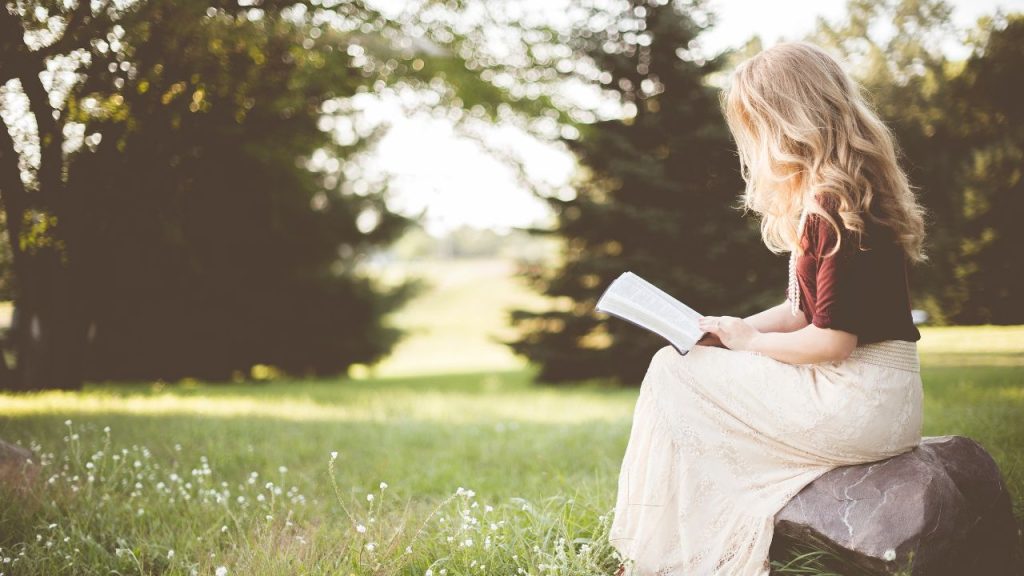 The cool, crisp air of autumn adds another layer of delight. It's refreshing without being too cold, and it's perfect for cozying up with a blanket or a warm drink while I delve into the world of words. There's a certain comfort in feeling the chill on my cheeks while my fingers turn the pages, and I find that it helps me immerse myself even more in the stories I'm reading.
The park, often less crowded during the fall months, provides a serene escape from the hustle and bustle of daily life. The sound of rustling leaves underfoot and the distant calls of migrating birds create a soothing soundtrack that lulls me into a state of relaxation. It's as if the world slows down, giving me the perfect opportunity to lose myself in a good book.
Egypt L, Editorial
My Couch by the Fireplace or My Bed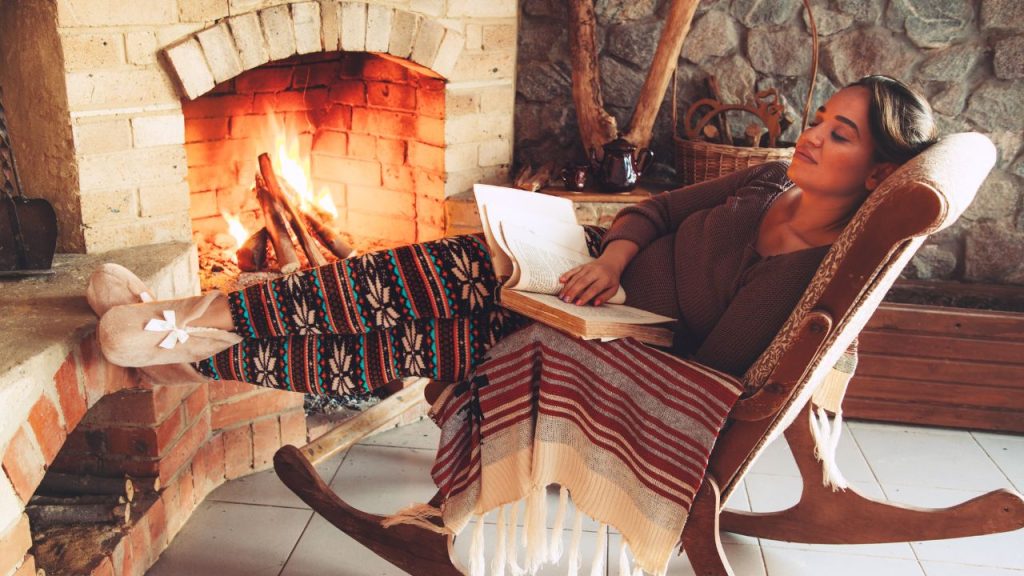 I love cozying up on the couch with blankets and warm tea. The sound of the flames crackling on the fireplace is very soothing. I find it very relaxing. I don't have a particular preference for a book that I read in the fall. Sometimes I read a book or book series that I haven't read in a while.
Christina H, Graphics
Curled up in Bed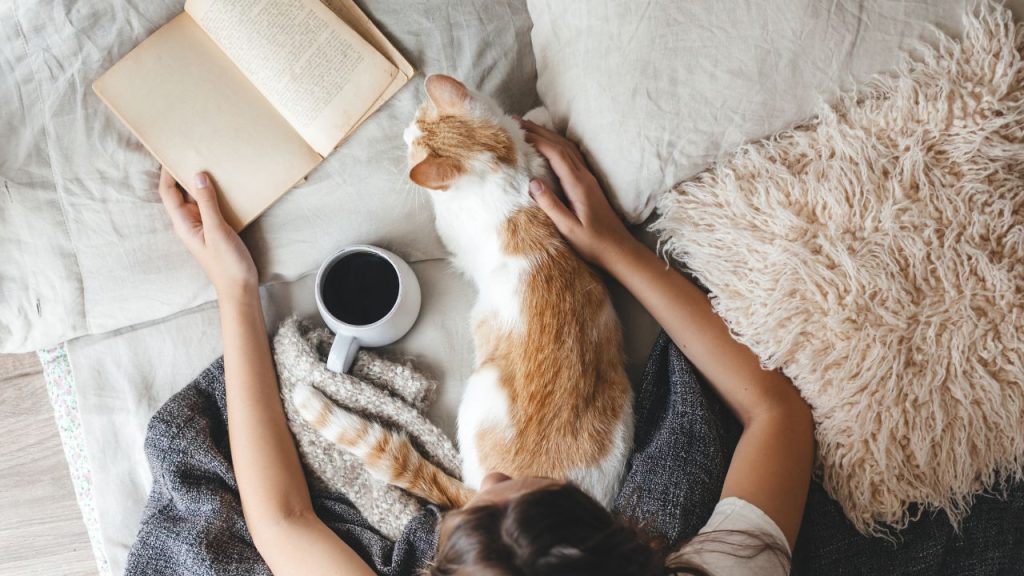 There is nothing that feels more amazing than curling up in bed, piled high with blankets and pillows reading a book. Pair that with a cup of tea, snacks, and some rain and you got yourself a very happy fall reading hermit. I do this at all times of the year, but if it is the perfect fall Twilight-esc weather outside, there is nothing else I want to do with my day but stay in bed and read.
Olivia Salamone, Editorial
Window seat with lots of pillows and blankets
Imagine curling up in a window seat, surrounded by a mountain of plush blankets and soft pillows, as the world outside transforms into a snowy wonderland or a sunlit daydream. The window becomes your portal to imagination, where you can embark on countless adventures without ever leaving the comfort of your cozy nook. As you settle into the inviting embrace of warmth and comfort, the soft natural light spills in, casting a magical glow on the pages of your book. The gentle breeze dances through the curtains, carrying with it the scent of fresh air and the promise of new stories waiting to be discovered.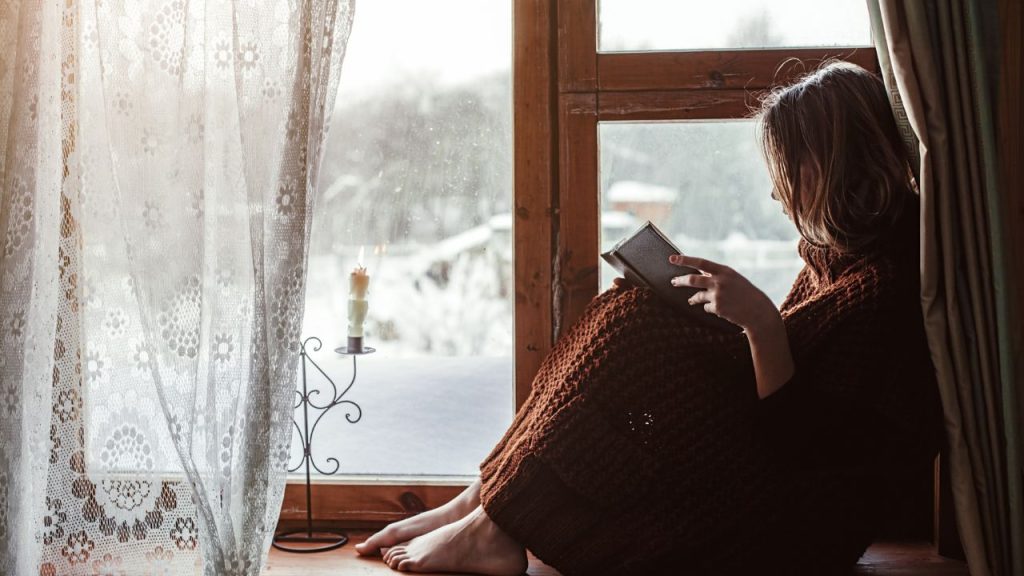 The rhythmic patter of raindrops or the distant chirping of birds outside becomes the soothing soundtrack to your reading journey, adding an extra layer of tranquility and serenity to the experience. Snuggled beneath the layers of blankets, you feel a sense of security and contentment. The world outside may be bustling with its own chaos, but within this cozy sanctuary, time seems to slow down. It's just you, your book, and the blissful escape that reading provides.
Trish G, Editorial
As the crisp air fills our lungs and the earth begins its gradual transition into a wintry slumber, the allure of cozy fall reading spots becomes even more irresistible. From snuggling up by a crackling fireplace with a captivating novel to finding solace in the embrace of nature amidst fallen leaves, there is an enchanting quality to these reading spots that transcend the mere act of reading. They become sanctuaries; places where imaginations soar and minds find respite from the busy world. So, as we embrace the joys of the autumn season, let us not forget the simple pleasure of losing ourselves in a good book, in the warmth of a favorite cozy fall reading spot.
---
Click here for another cozy fall article!
FEATURED IMAGE VIA BOOKSTR / Maggie Malfroid