Welcome back to Bookstr's Bookstagrammer of the Week series! Today we're heading to the UK to talk with bookstagrammer Stephanie of @bookslovereaders. We discuss everything from her warm, colorful summer aesthetic to her extensive TBR. Let's dive in!
@bookslovereaders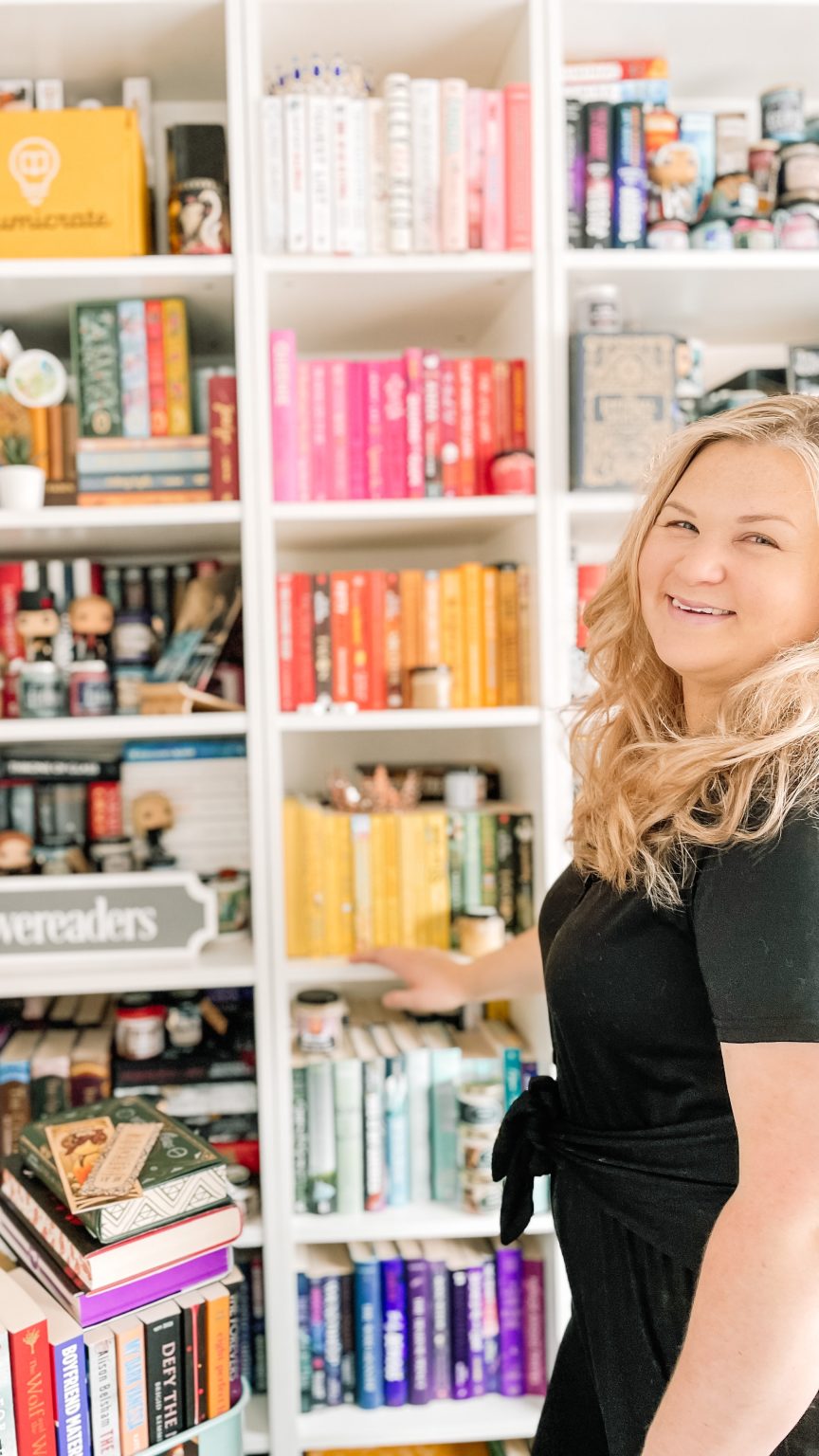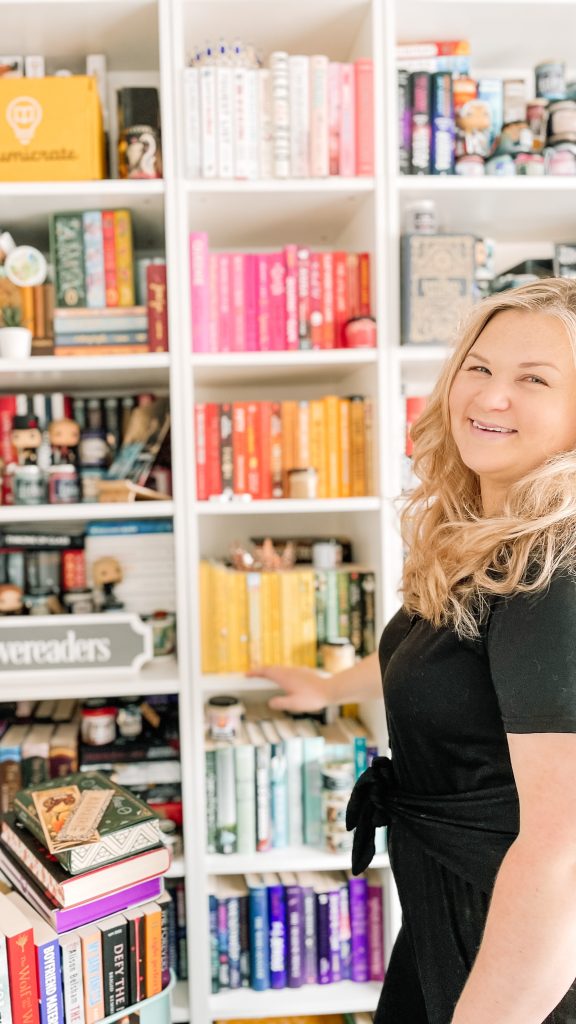 Where are you from?
I'm from the UK, just outside of London.
Do you have a favorite bookstore you like to visit?
I adore Waterstones, they have so many special editions out that are more accessible.
That's amazing! Do you have a favorite book cover?
Daughter of the Moon Goddess by Sue Lynn Tan.
What's a fun fact about you?
I'm left-handed but do everything with my right hand.
All Things Bookstagram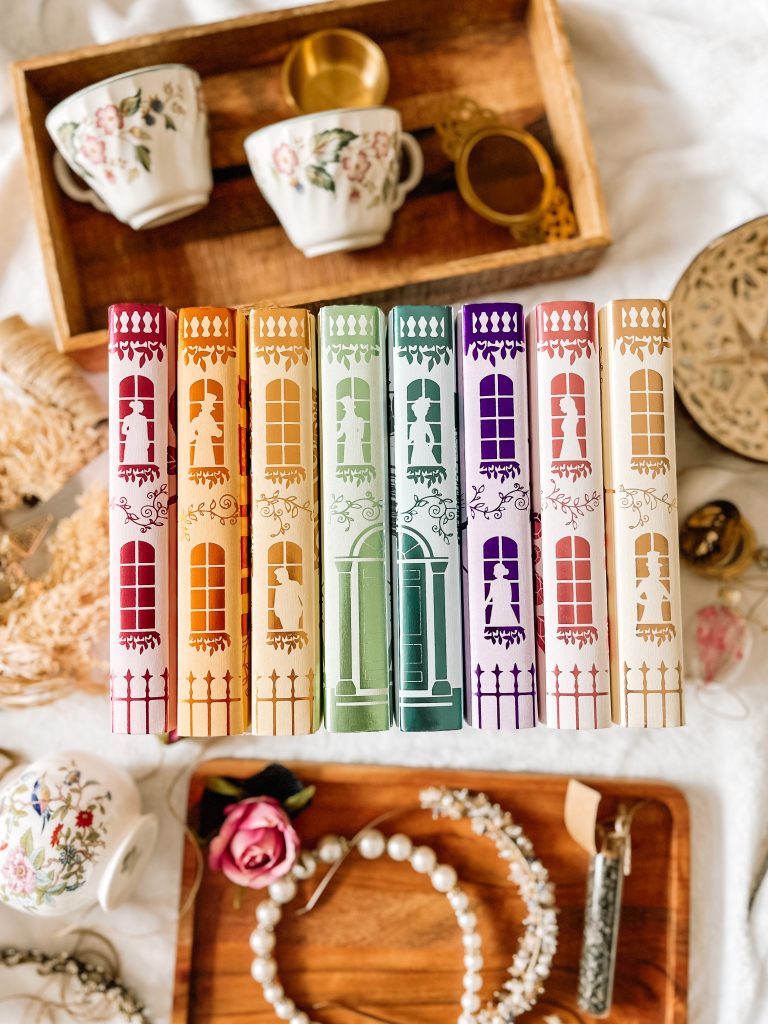 What prompted you to start a Bookstagram?
I have always loved reading and in 2016 I decided to take the leap and showcase books that I love. I think at the time I was recovering from an operation so was bored at home.
What's your special approach to making content?
I don't know if I have a special approach? I try and do the content I love, and add my trademark on it which I think is usually stenciled-edged books or my flatlays. I also like to get the conversation going with a QOTD.
How often do you post?
I post daily. It sounds like a lot but I plan my content ahead of time.
Tell us about your aesthetic?
I want to say it's warm and bright, with an emphasis on the books. I love to showcase my stenciled edge collection and book recommendations for others to read.
When did you know you had made it as a bookstagrammer?
I think when I was first picked as a rep for a book box and when I have been to events and other bookstagrammers have come up to me and asked, "Are you Steph from Bookslovereaders?"
The big question: Who are your favorite Bookstagrammers?
Oh gosh, where to start? But Bex from @mummyisreading, Jenn from @Bookmarkonthewall, Micky from @Bookphenomena, Shaked from @Shaked_reads, and Becca from @acourtofspicybooks!
All About Books!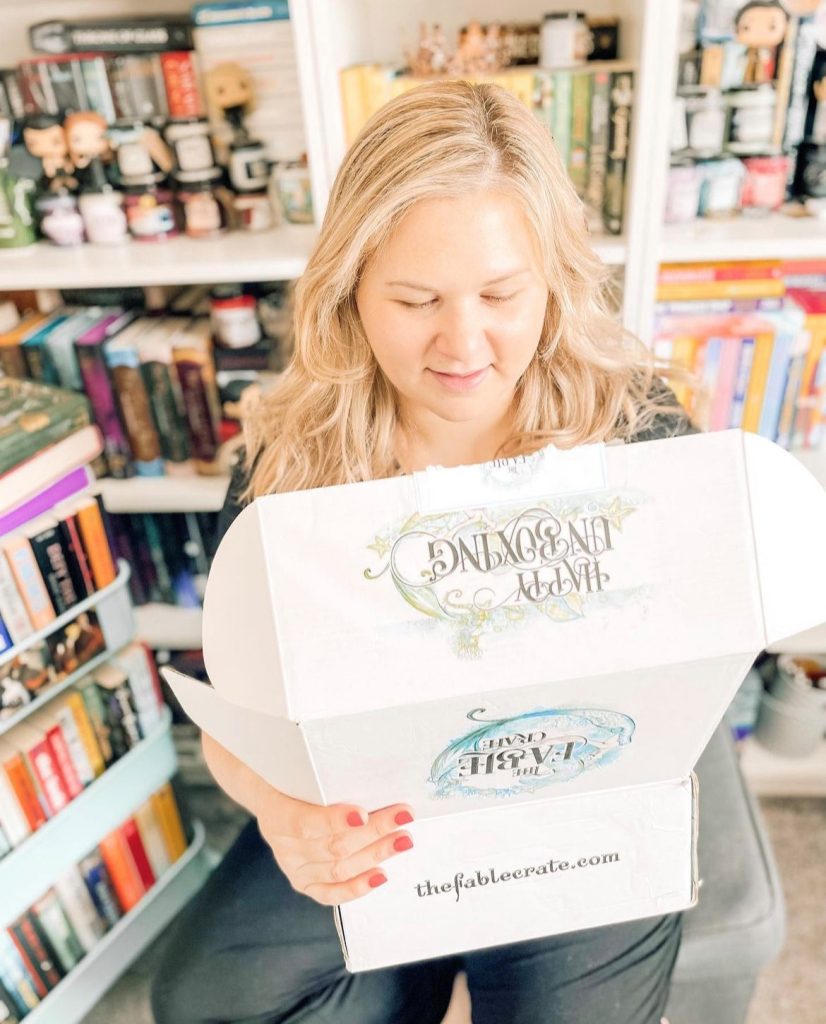 What are your favorite books and who are your favorite authors?
Sue Lynn Tan's Daughter of the Moon Goddess, Stephanie Garbers Once Upon a Broken Heart, and Ali Hazelwood's Love Theoretically!
What are some books that are on your TBR list?
This will be a VERY long list, my TBR is a little bit out of control at the moment! But on my immediate TBR? The Bone Season by Samantha Shannon and Forged by Blood by Ehigbor Okosun.
Who's an author you'd like to take a selfie with?
VE Schwab is top of my list.
Alright, another big question: Who's your fictional crush?
I love Jacks from Once Upon a Broken Heart and Aragorn from Lord of the Rings!
Fun Questions!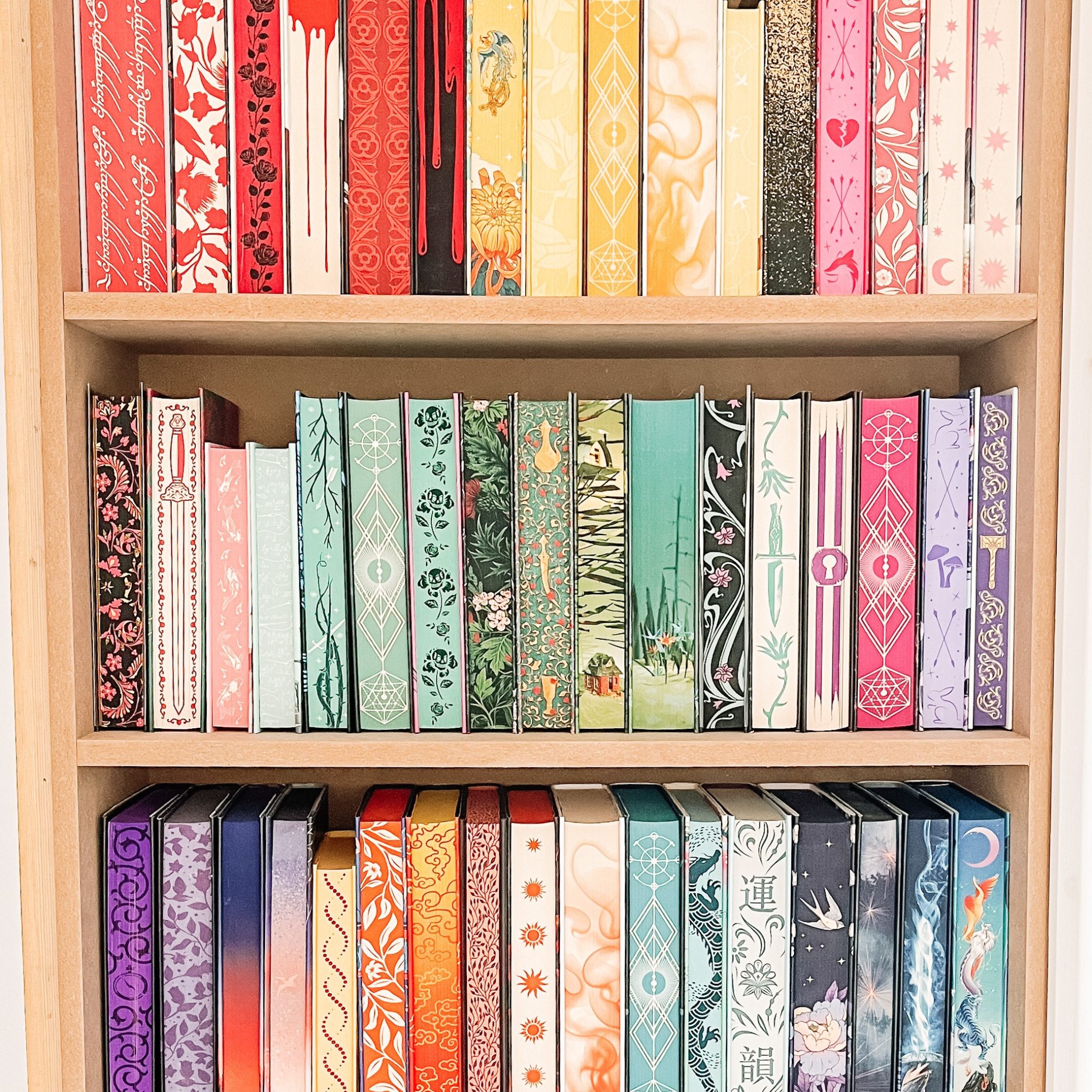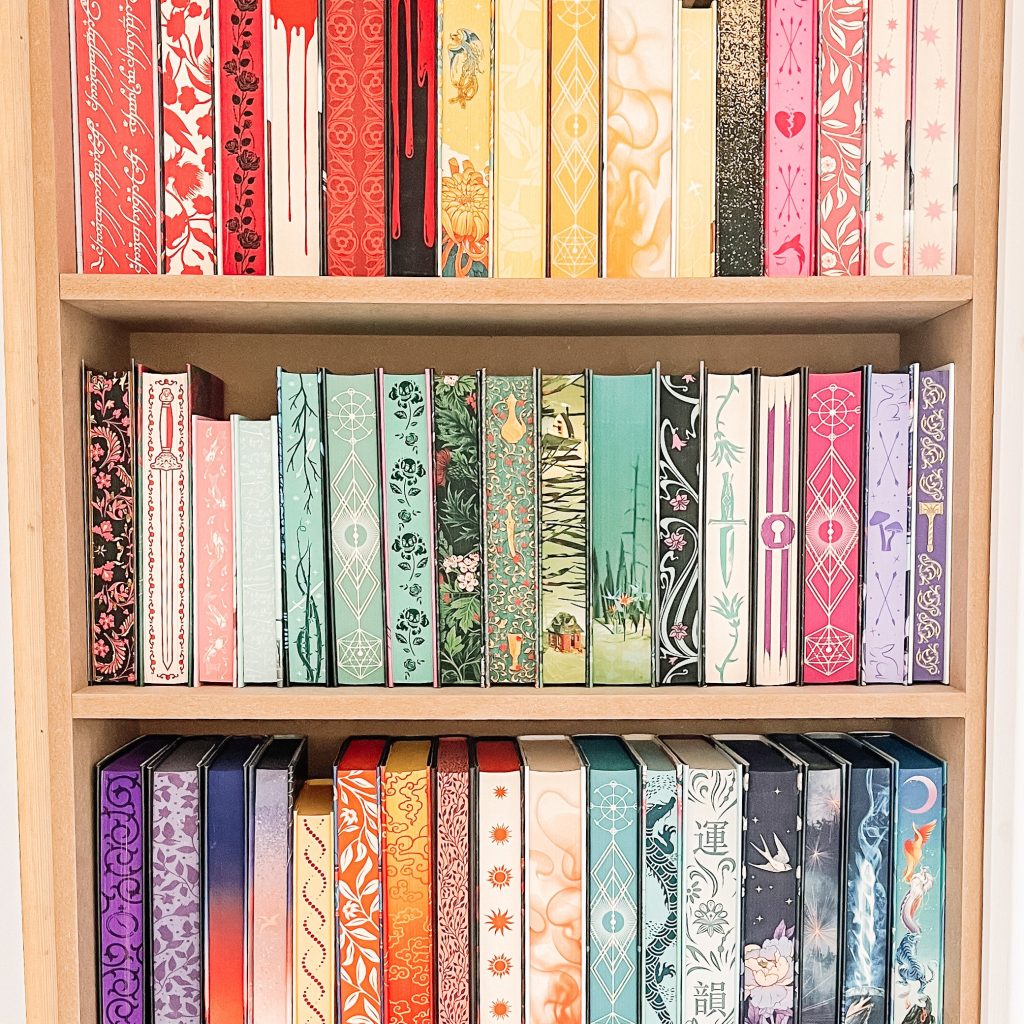 What are your favorite fandoms?
Lord of the Rings, Once Upon a Broken Heart, and A Court of Thorns and Roses!
What are some books you said you read, but you actually didn't?
Hahaha, I don't do this, I try and read all the books I have.
Additional bookishness:
Just enjoy being part of a community that loves books. Also don't buy everything – use the library and use secondhand bookshops. Enjoy reading.
Words To Leave You With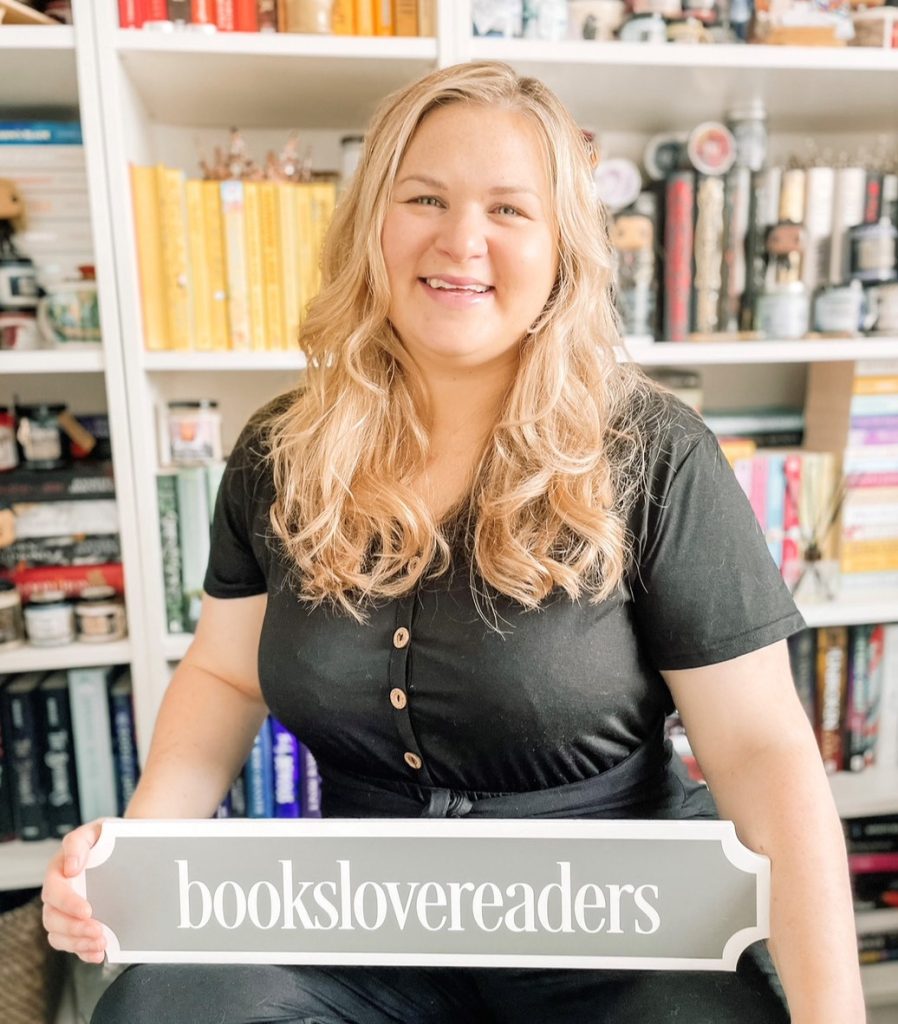 What do you want your Instagram to bring to the world?
I think just a love of reading. And this isn't specific to one genre either, it's for all genres. It's also to showcase not only the most popular books at the time but those that need more recognition. I love finding brand-new authors and championing their books. I'm also wanting my account to be inclusive and a safe space for people to come and talk books.
What does your Bookstagram mean to you?
Quite a lot, I have been here a while, built up a community, and made loads of friends that I have met in real life. I have found my little space on social media and I have found so many amazing books.
Do you have any advice for aspiring Bookstagrammers?
Be you, be authentic, and shout about the books you love. But also be kind, and take the time to connect with others. If they are engaging with you, engage with them. Try not to worry about numbers and build your community. Find your niche and be known for being YOU. Don't try to get all the arcs, try and set a time where you read and enjoy it. Don't look at others and wonder why they have grown and you haven't. ENJOY yourself. The numbers will follow. Some will grow massively. They will go viral, but it won't last. You will be remembered for being authentic and for being you.
---
Thank you for joining us for another installment of Bookstr's Bookstagrammer of the Week! A special thank you to Stephanie for talking with us. While you're here, why not follow us on Instagram? For another Bookstagrammer feature, check out our article, here.
FEATURED IMAGE VIA BOOKSTR/KARLY KOLEHOUSE