In the realm of literature, where words come alive, and stories weave their magic, it is bound for us to be left enchanted. The vibrant community that is bookstagram does absolute justice to this enchantment as it brings together bibliophiles, storytellers, and creatives alike to revel in the collective as we share, connect, and discover new worlds through the pages of a book. We at Bookstr truly admire what the community stands for, and each week, we take absolute pleasure in discovering and bringing to you more bookstagrammers to follow.
Presenting Our Up-and-Coming Bookstagrammer in Focus: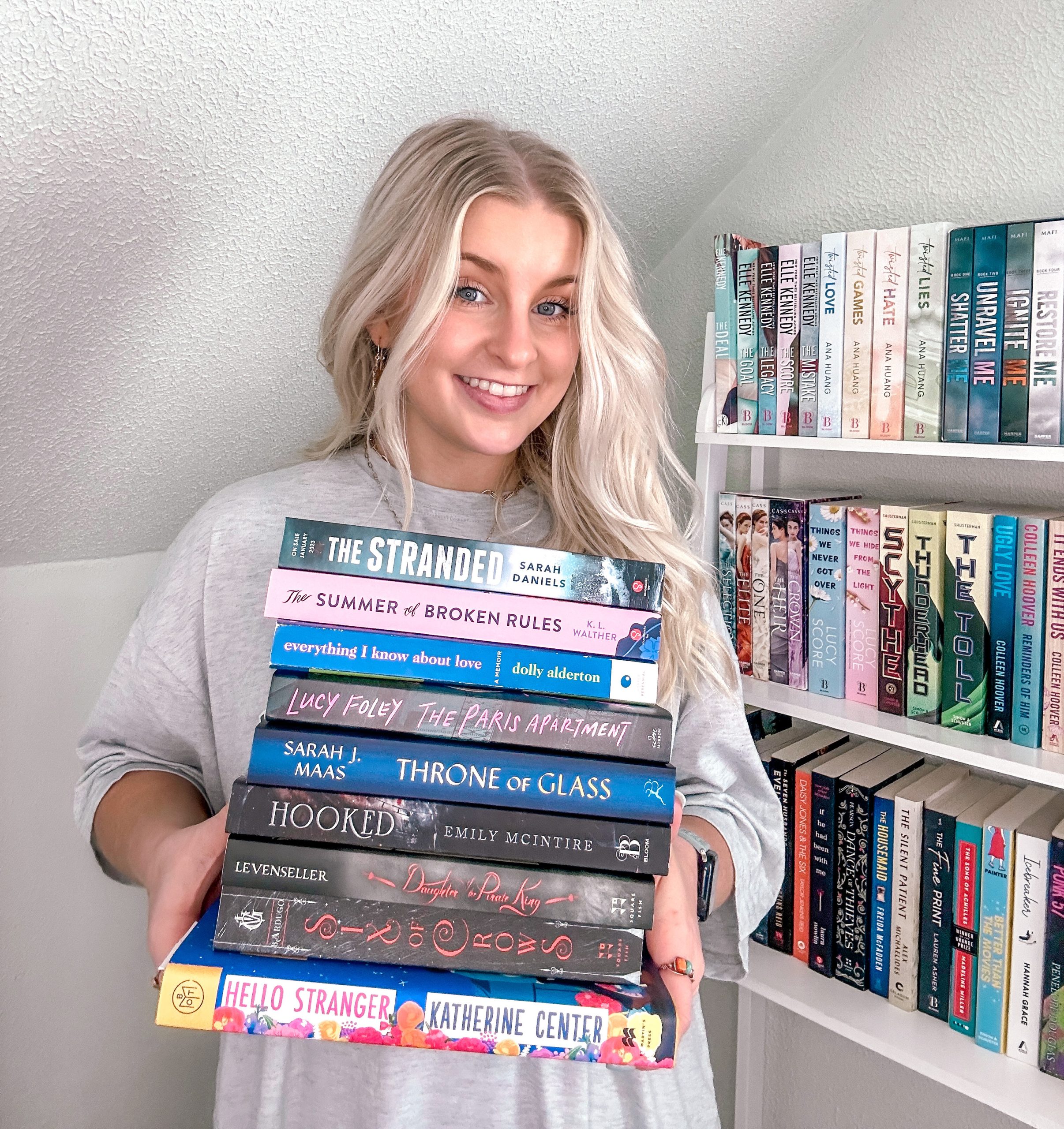 This week, allow us to introduce you to the effervescent Sara McCoy of @realmccoyreadss, a rising star in the bookstagram universe. With a heart that beats to the rhythm of Taylor Swift's melodies and a soul that finds solace between the pages of novels from fiction to romance to edge-of-the-seat action-packed thrillers, Sara's feed is a kaleidoscope of literary treasures and artistic prowess. Sara's personality is as delightful as a sunlit day, and her Instagram feed harmonizes seamlessly with the essence of summer. Come, let's feast our eyes on the colorful aesthetic of her feed as we get to know her!
We must say, we absolutely adore your feed and aesthetic!
In your words, how would you describe your aesthetic/Instagram theme?
I would say that my feed is very bright and energetic! I love the color pink, so I always make sure each of my posts has a little touch of pink to it :) I thrive during the summer, so right now, my feed is very summer focused, with beachy graphics, matching my books to my bathing suits, etc.
What's a fun fact about you that your followers don't know yet?
Reading runs in my blood! I come from two generations of librarians. My grandma was a librarian for her entire life, and my mom is a manager at one of our local branches! She even has her master's degree in Library Science (yes, that's a real thing.)
What are your favorite songs to listen to while reading?
I'll have Taylor Swift's Folklore on repeat most of the time when I'm reading. It's my favorite album of all time, and I feel so comfortable and at ease when it's playing. The beautiful acoustics make up the perfect reading ambiance.
All Things Bookstagram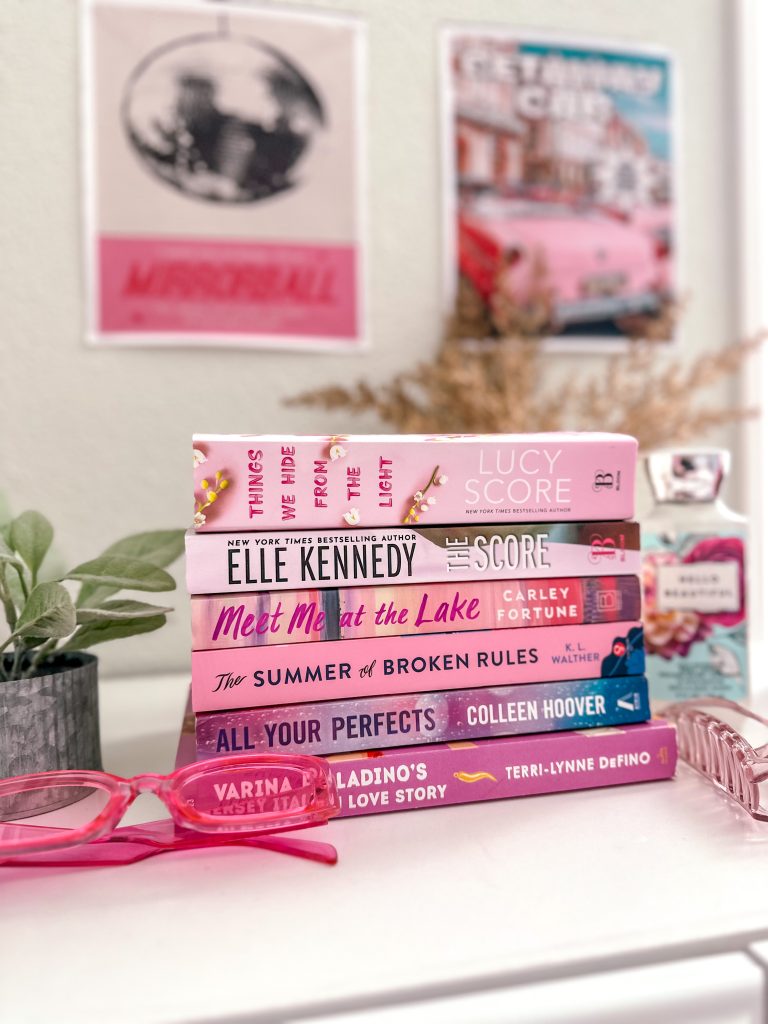 When did you decide to start your journey as a bookstagrammer? And what inspired you to take that first step in that direction?
I decided that I wanted to create a bookstagram after I took a social media class for my master's program! We had to create a fake profile based on something that we loved, and I had so much fun with the assignment that I figured I should give it a shot in real life!
What does your bookstagram mean to you?
The community I found on bookstagram has been one of the greatest things I've ever experienced. I started my bookstagram when I was going through a really tough time in my life, and I was having a tough time transitioning into a new chapter. Bookstagram helped me cope as being the perfect space and finding the best support system of people that are just like me!
What do you want your Instagram to bring to the world?
I want my Instagram to be a place where people feel completely comfortable and a place where they can have fun! I want to share my love for books while also having conversations with others about why they feel the same way.
Who are your favorite bookstagrammers?
@whatskeonareading has been one of my favorite people on bookstagram since the very beginning! We bonded early on about our mutual hatred for a character and have been friends ever since :) Her feed is beautiful, and you can tell that she puts so much work into it!
Another one of my early friends on bookstagram was @the_read_her. She's one of the nicest people I've ever talked to, and we have so much in common! She's also one of my biggest supporters, which I appreciate so much.
Some of my other favorites are @aileen.reads, @dreamerwithabook, and @whatsdesreading!
All of them have slightly different aesthetics, but I could scroll through each of their profiles for hours.
Let's Talk Books!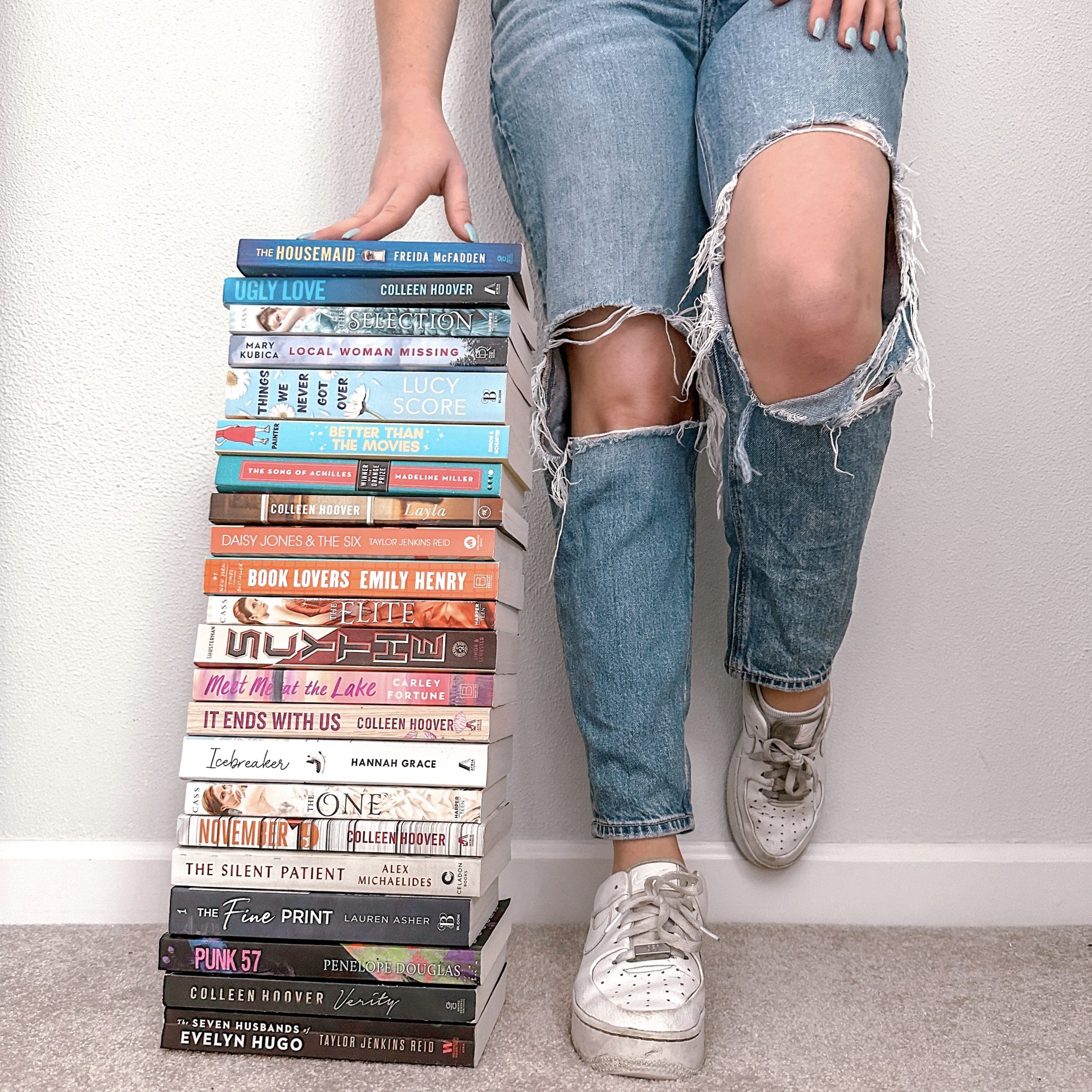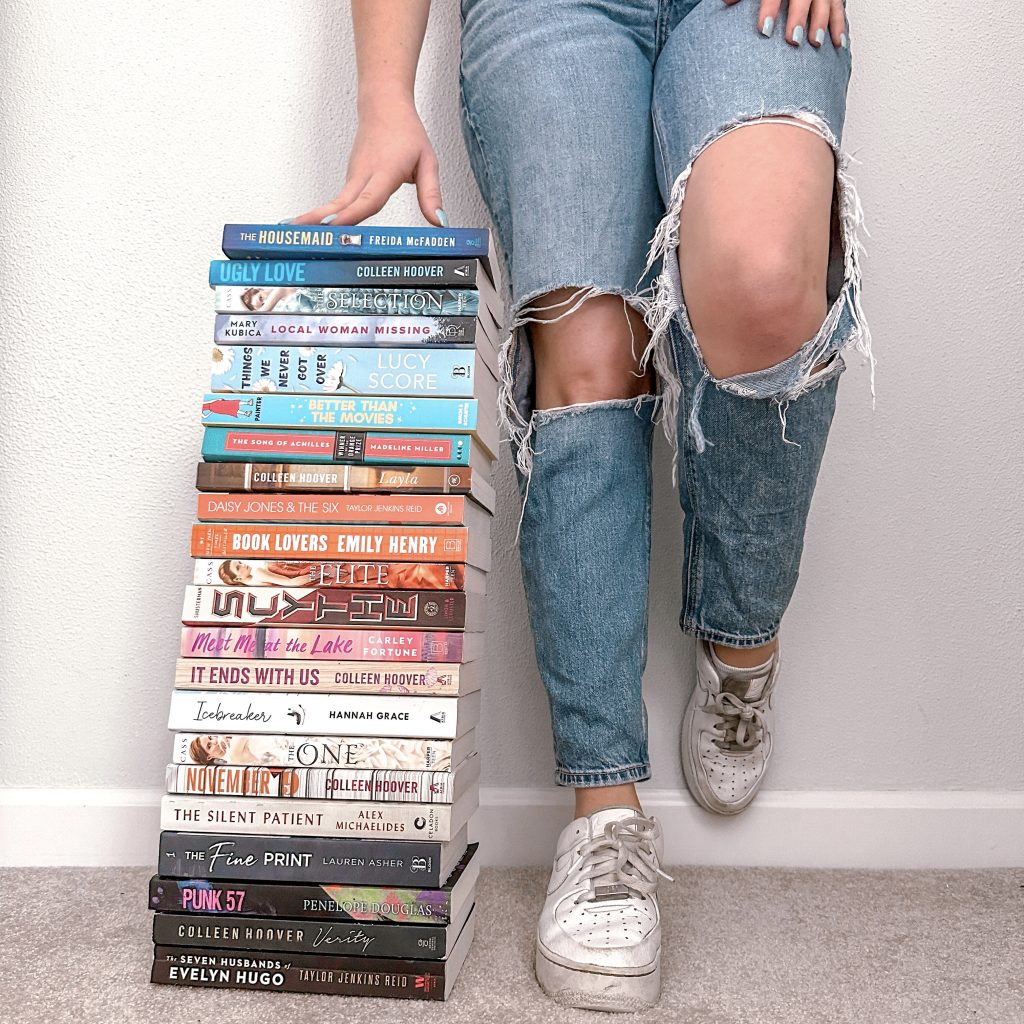 Tell us, who's your favorite author? And what are your favorite books?
Taylor Jenkins Reid has never failed me. Almost every book of her's that I've read has been a 5-star read for me. My favorites of hers are Malibu Rising, Daisy Jones and the Six, and One True Loves!
My favorite books of all time are Fourth Wing by Rebecca Yarros, Catching Fire by Suzanne Collins, Better Than the Movies by Lynn Painter, and the entire ACOTAR series by Sarah J. Mass!
Great picks there! What are you currently reading?
I'm about halfway through The Paris Apartment by Lucy Foley right now. I'm a sucker for a good thriller, and the mystery aspect in this one is so intriguing!
What's the one book on your TBR you'd recommend to everyone?
I finished Fourth Wing by Rebecca Yarros about a week ago, and I'm still recovering from the book hangover. I've never been so invested in a fictional world in my life, and I think this book has something for every reader to love.
Time for Some Fun!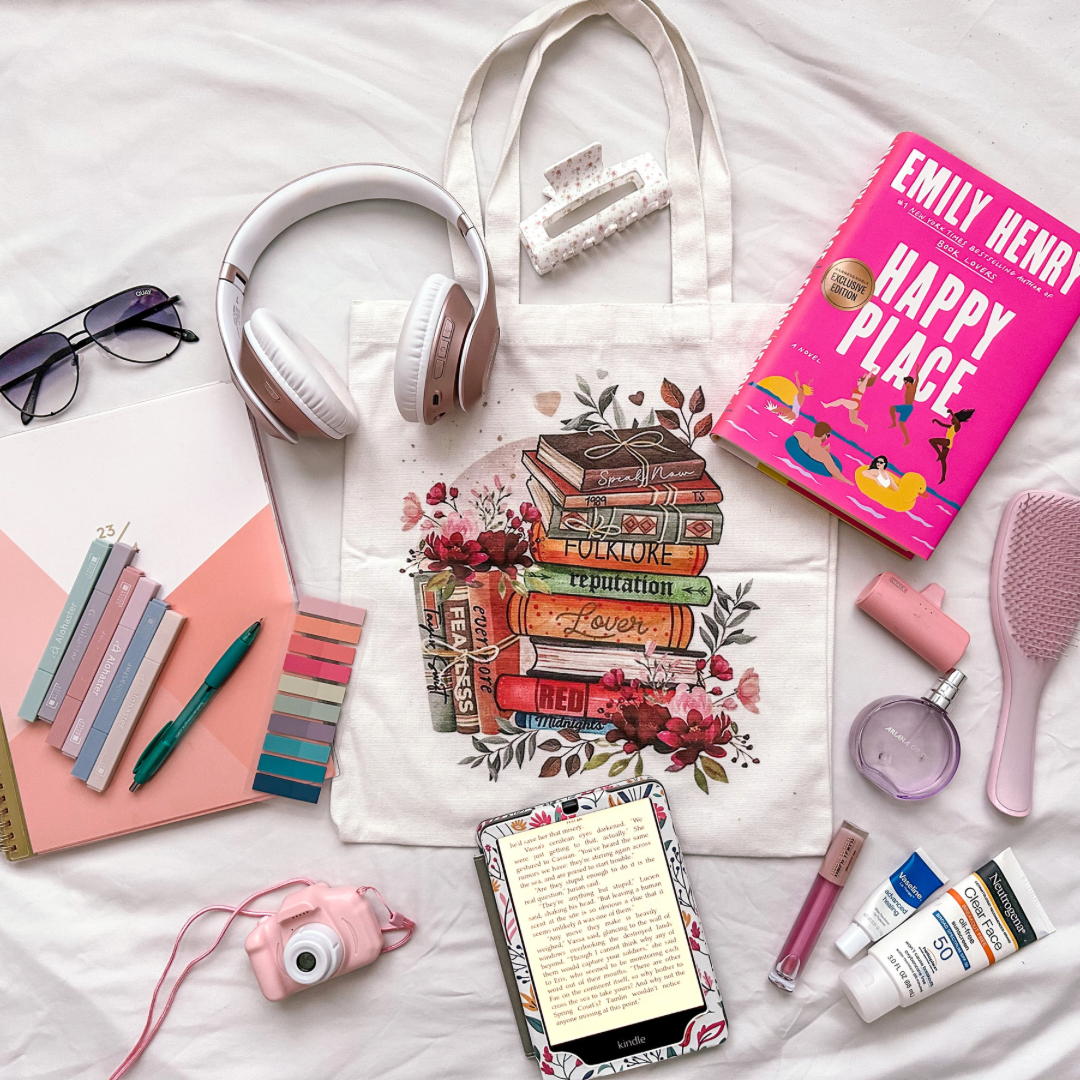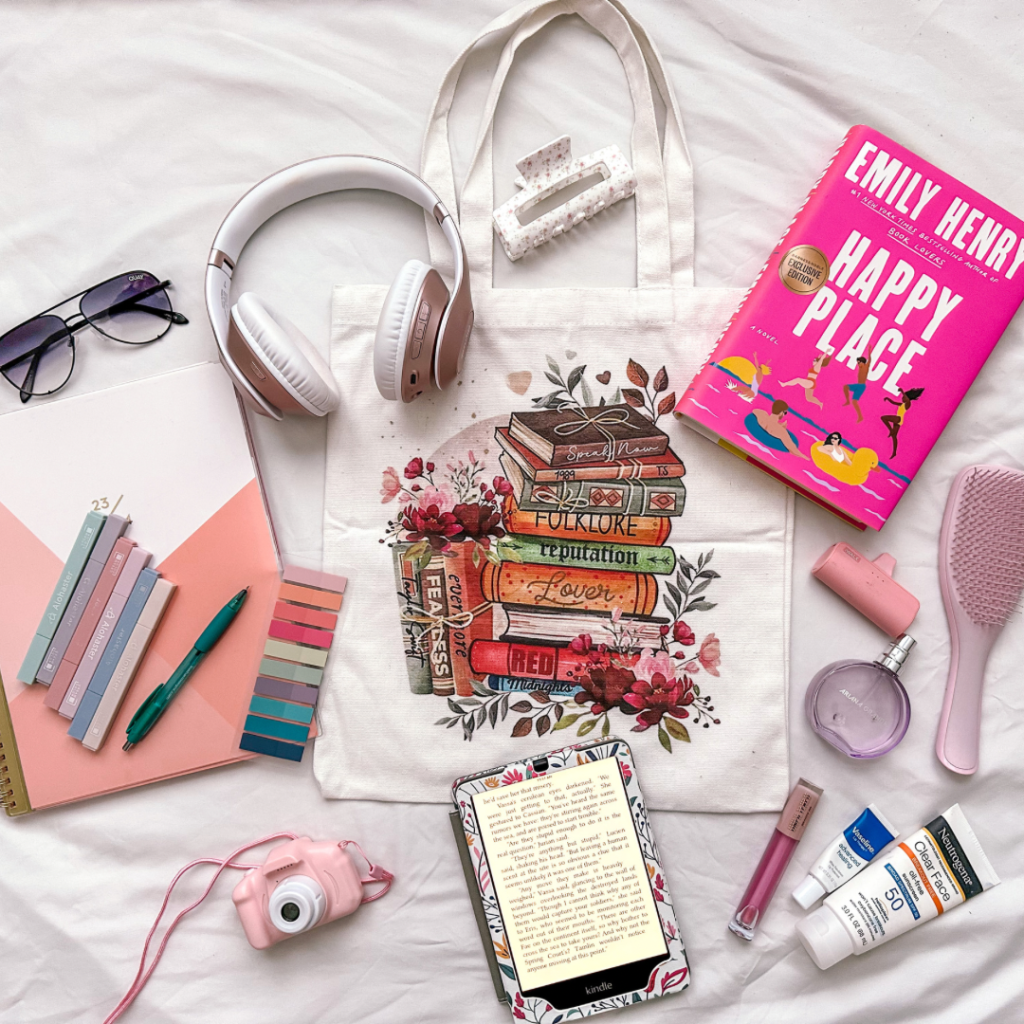 Who's your fictional crush?
Nate Hawkins from Ice Breaker by Hannah Grace will forever have my heart, but Xaden from Fourth Wing might be taking over his #1 spot.
Ok, fun question: Let's say your bestie has a crush on someone and wants to gift them a book. What's the one book you'd recommend, and why?
Hmm, this is a tough one! I would say The Inheritance Games by Jennifer Lynn Barnes. This book is so much fun, and I think anyone would be able to enjoy it!
We see you're a Swiftie! If Taylor Swift was your bestie, what are the books you would pick out to read together?
Obviously, I have to go with Where the Crawdads Sing by Delia Owens. Taylor has a beautiful single that came out with the movie adaptation, so she obviously loves the story. I would also love to read a thriller with her because I feel like she would have the best reactions to the twists and turns! I just finished The Maidens by Alex Michaellides, and I feel like she would absolutely love that book.
What are your favorite literary tropes?
Anything but Grumpy vs. Sunshine. Just kidding… (not really, I can't stand that trope.) I think my favorite would have to be childhood friends to lovers. There's something so special about the slow burn of best friends finally realizing they have feelings for each other. I also love a good enemies-to-lovers trope because there's nothing like reading the moment they go from hating each other to being attracted to each other.
What advice do you have for aspiring bookstagrammers?
I would say don't get too stressed out about it! Just be yourself and share what you love. Numbers don't mean anything; just have fun with it, and you'll find your people. It can seem pretty intimidating, but once you start posting, you won't be able to stop!
…And we cannot help but agree! When the journey is as beautiful as discovering a great read and sharing all about it with your very own community in the bookstagram space, why worry about the destination? It was such a delight interviewing Sara! We hope you enjoyed this interview just as much as we did. Go check out her feed that reflects her pleasant and warm personality, and give her a follow if you haven't already!
As for us, we're excusing ourselves to go catch up on that overflowing TBR. *giggles* We'll be back next week with another rising star, an upcoming influencer in the bookstagram space for you all — our beloved booklovers — to check out. Until then, happy reading!
---
Like this feature? Explore more bookstagrammers here!
FEATURED IMAGE VIA BOOKSTR / KARLY KOLEHOUSE