Given the amount of tropes in the romance genre, there is something for everyone to love. There is also some for everyone to hate, and that is a true ick, even with it being someone else's bread and butter. And that's ok; this love/hate dance is one of the unifiers of the romance community. Many FB romance reader groups have a general rule, especially when asking for recs, which is usually based on a trope: Don't be a dick. And I think that's wonderful! If you don't like something someone else does, just keep scrolling. But if you do, hop on that gravy train and share some wonderful recs and insights.
Us romance readers at Bookstr are the same way. So, we're going to share some insights into our favorite tropes and ones we won't even entertain.
Love – Battle Couple / Hate – Romanticizing Abuse
There is something incredibly sexy and empowering about reading a book where the Hero is protective but also knows to let his love interest fight their own battles. The Battle Couple trope is amazing; Rhys and Feyre from ACOTAR and Elena and Raphael from Guild Hunter are perfect examples. Both male protagonists would die to protect their partners, but they also fight alongside them; in war and personally.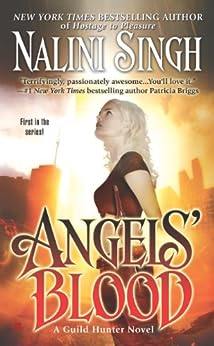 As an abuse survivor, I absolutely cannot condone the idea of romanticizing it. In no way is it sexy or romantic to treat your love interest abusively. There is a difference between an alphahole enemies-to-lovers and a gaslighting and non-consent assaulter. No thanks. I'll pass. Colleen Hoover's books are a no-go altogether; her editor had to remove some non-con scenes before November 9 could even be published.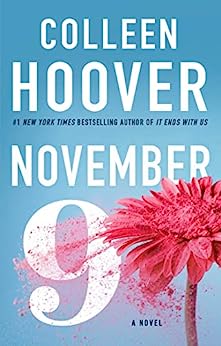 Kristi Eskew, Editorial
Love – Sharing Their Scars / Hate – Miscommunication Trope
While this trope is most often seen in action-based genres like fantasy, I find it a compelling way to generate intimacy between couples, especially in an enemies-to-lovers arc. When one or both characters are in a state of undress (cleaning wounds after battle, dressing, etc.) and the other catches a glimpse of their scars, it forces the scarred character to let down their guard and be honestly vulnerable with this person they thought they despised. And when the other character begins caring for them, loves them in spite of their scars, and stands by them as they work through their trauma, it's just so sweet and wonderful to read. Silver in the Bone by Alexandra Bracken and Ignite Me by Tahereh Mafi have some great examples of this trope and are some of the more memorable romances I've read this year.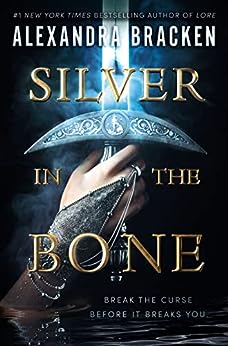 As someone who values honesty and healthy communication, I loathe the miscommunication trope with the heat of a hundred supernovas. It's fine to have small secrets as one lives a life not wholly consumed by their relationship. However, if the main conflict of a dragging story could be resolved by a five-minute conversation, I will DNF faster than a cheetah on caffeine. While I liked the books well enough, the Cursebreakers series by Brigid Kemmerer relies heavily on miscommunication to generate conflict between the protagonists and deuteragonists, many of which result in character assassinations of heroes we once loved.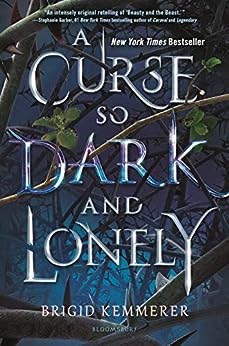 Cara Hadden, Editorial
Love – Enemies to Lovers / Hate – Friends to Lovers, FOMO Editions
I will always choose books that contain enemies to lovers! My love for the trope began with Pride and Prejudice. The action and drama that unfolds as the enemies slowly begin to fall for each other makes it an addicting read. This is one of the most passionate tropes, in my opinion, because the couple struggles to deny their feelings for each other while combatting their need to express their true desire. Another great couple that represents this trope is Hades and Persephone from A Touch of Darkness. It's a spicy enemies-to-lovers novel that captures everything I love about the trope.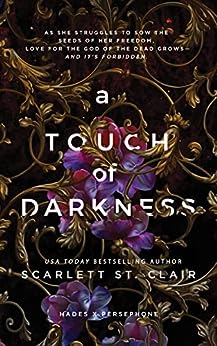 I know it's an unpopular opinion, but I'm going to be specific on this one. My main issue with the friends-to-lovers trope is that in some novels, the friend does not act upon his or her feelings until someone else approaches the lead character. A great example of this is Mal and Alina from Shadow and Bone. Mal does not approach Alina romantically until the Darkling begins courting her. The friend then comes off as entitled to the lead's affection, and it drives me insane!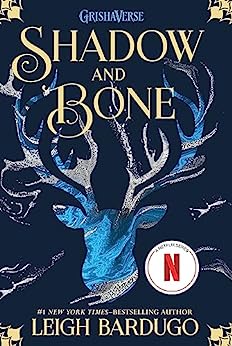 Koren Frideres, Social
Love – Male Protector / Hate – Glorification of Virginity
I truly will read any kind of romance novel. I think for me, I just enjoy seeing love depicted on a page because, through my delusion, I think that exact scenario is out there for me. I have always, since I started reading fanfiction at 13, loved a man who wants to protect his partner. This relates to the "Who did this to you?" trope or a man who goes out of his way to solve the problem the heroine has been facing the whole book. To make it clear, I don't mean a controlling guy and an asshole to every other man in the woman's life; I just mean someone protective and willing to help. For this trope, I would include Twisted Games by Ana Huang, and I want to say Hunting Adeline by HD Carlton because Zade literally killed for Addie. However, there are many complexities to him that perhaps I shouldn't love.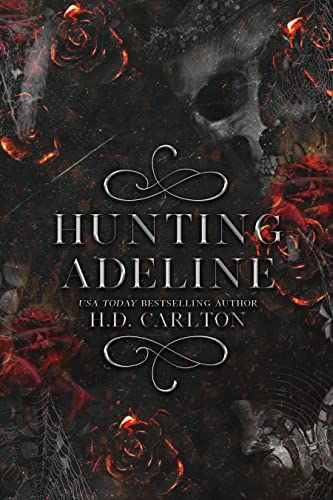 As a reader of both classic and modern novels, the glorification of virginity gets so deep under my skin. I think that because of my interest in books across time periods, I have an ick for this trope because it is usually an older man viewing a young girl as a prize to be won. It all starts with Pamela by Samuel Richardson, which depicts the marriage between a 15-year-old girl and her wealthy master, who attempts to r*ape her multiple times. Also, Tess of the D'Urbervilles by Thomas Hardy is a story of a young, pure girl who was r*ped by a man leading to the downfall of her adult life. These were novels written by men, so we have come a long way, but it will never not repulse me. Why do men care so much about a woman's first sexual experience? I have come to realize that it truly doesn't matter at all and is not as special as people make it out to be. Any person can revirginize themselves, and I so badly wish male authors like Richardson and Hardy were alive so I could let them know they aren't special.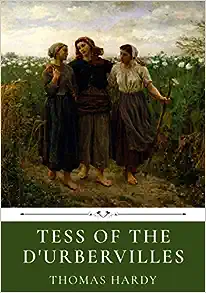 Olivia Salamone, Editorial
Love – "I'm not good enough for you." / Hate – "Let me fix him/her."
I am a sucker for "I'm not good enough for you." Because it pulls at your literal heartstrings every time. You know that they belong together, yet somehow in some way, they aren't able to overcome their own insecurities, whether that be social or economic class. When this trope is done correctly, it has to be extremely visceral — like the person (usually a male protagonist) has to believe it from their chest. The most recent couple that radiated this energy was the live adaptation of The Vampire Diaries series. Here's my favorite quote from our notorious BaD bOy:
I just have to say it once — you just need to hear it. (deep breath) I love you, Elena. And it's because I love you that…I can't be selfish with you. And why you can't do this. I don't deserve you. But my brother does. (kisses her forehead; pulls back to look at her face) God, I wish you didn't have to forget this. But you do.


Damon Salvatore, 2×08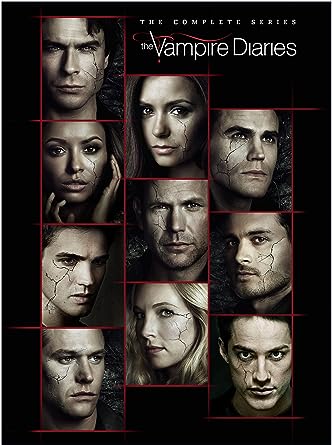 "Let me fix him/her" is the bane of my existence because it's something that I struggle with in my own personal, romantic endeavors. Sad face. Damon and Elena also have this trope… Elena, in Season 3, acts as if she wants Damon to become the new Stefan. She later learns that she can't fix Damon — there's nothing to be fixed, but he can change for the better.
Sierra Jackson, Editorial
Love – Enemies-to-Lovers / Hate – Romanticizing Abuse
I'm such a big fan of enemies-to-lovers. There's something special about watching them go from hating each other to adoring everything about one another. I just think it's such a switch, and it makes me so happy. I'm a super big fan of Shatter Me by Tahereh Mafi and The Spanish Love Deception by Elena Armas. Those are super great reads.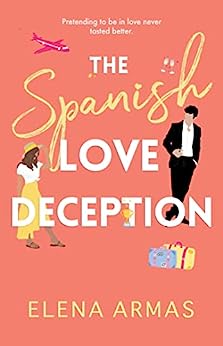 Similar to Kristi above, I am bothered by stories romanticizing abuse or especially assault. Reading anything that romanticizes abuse really messes me up mentally. Personally, I just have a lot of strong emotions toward the subject, and I try to avoid anything that involves abuse or sexual assault. While I haven't read any of Colleen Hoover's books that touch on abuse, I do enjoy her normal romance books and don't plan on touching the ones that contain abusive themes. Recently though, I read a series called Captive in the Dark by CJ Roberts, and it really messed with my head. I'm still struggling with the implications of the series, and while it was written incredibly well, I just struggle with the subject and kind of wish I hadn't stumbled upon it.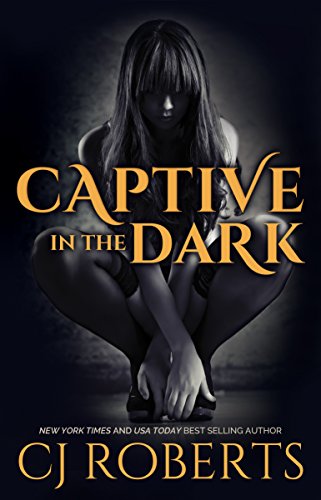 Alex Mellott, Editorial
---

Did we list your fave trope or the one you just can't stand? Let us know!

Regardless of what you love or hate, remember to support your fellow romance readers by either recommending books you love or just keep scrolling along.

For more romance recs, click here.

FEATURED IMAGE VIA BOOKSTR / KRISTI ESKEW