This is the eighth article in Bookstr's "The American Tour" article series, where we focus on each region's unique books and authors. In this article, we will be visiting the Far West. It's a land of rich and varied climates and landscapes. The authors are no different. Read on to find out about authors from the states of California, Nevada, Oregon, and Washington.
Prolific writer John Steinbeck, born in Salinas, California, in 1902, is most famous for his novel The Grapes of Wrath. He was a creative at heart. In literature, he wrote as a journalist and novelist; he also became a filmmaker and playwright. Much of his life's work was dedicated to literary fiction, bringing attention to the humble man, the wrath of war, and the everyday experience. In 1962, he won the Nobel Prize in Literature
Cannery Row is filled with short vignettes that introduce the reader to the residents of a downtrodden neighborhood in Monterey, California. Rather than a drawn-out plot, Steinbeck's novel focuses more on the attitudes, emotions, and situations of the individual and a collective set of people in a particular area.
One of the most recognized women in Fantasy and Science Fiction, Octavia Butler, was born in Pasadena, California, in 1947. She is an icon, not only as a writer but as a strong Black woman who broke many glass ceilings. Butler was the first Science Fiction writer to receive the MacArthur Fellowship, and she won numerous Hugo and Nebula awards.
The Parable Duology is a masterpiece of dystopian post-apocalyptic science fiction fantasy. Set in post-apocalyptic Los Angeles, naive 15-year-old Lauren is beset by hyperempathy. She feels everything those around her do. After anarchists overrun her sheltered religious community, she is forced to fight for survival for the first time ever in a landscape she has no knowledge of.
While born in California, Robert Laxalt spent the majority of his life in Nevada. He was born to a Basque immigrant family that moved to the US to farm sheep and eventually moved to own a hotel in Carson City. He spent his life writing, especially that of the Basque lifestyle and culture in Western America.
Sweet Promised Land, as well as The Basque Hotel, are biographical semi-fictional accounts of Laxalt and his family's history. The former is a depiction of Laxalt's father's journey back to his homeland in the Pyrenees. Returned the successful adventurer, he tells the tale of his immigration and his home life in Nevada. He soon comes to realize his place in the world.
Born in Reno, Don Waters has quite a literary career. From fiction writer to journalist and teacher, he touches on just about every genre and style. He's the recipient of the Iowa Short Fiction Award for Desert Gothic.
This collection of ten short stories is a haunting look at transients in the Nevada and Arizona deserts. Each tale packs an emotional punch, sure to sit with you for years.
Instrumental in bringing Native American life to the literary forefront, Balach's only novel was The Bridge of the Gods. Born in 1861 in Lebanon, Oregon, Frederic Homer Balch's literary goal was to make Oregon infamous. Unfortunately, his religious journey took him through much turmoil when it came to his writing. However, due to religion, he became a missionary and ultimately was able to speak with, understand, and promote the Native American narrative.
The Bridge of Gods is both an autobiography and a cultural repository for Oregon Native Americans. It describes Balch's journey as a missionary, his observances of those he tried to convert to Christianity, and the mythology and culture of those people. Much of the stories have to do with the Native American way of life and their views of their home.
The beloved children's and YA author Beverly Cleary was born in McMinnville, Oregon, in 1916. Her most notable works include The Ramona series, the Henry Huggins series, and The Mouse and the Motorcycle. A recipient of numerous awards and accolades, many of her stories depict life in Oregon's small towns.
The Ramona Collection — a spin-off from the Henry Huggins Series — is eight children's novels whose main character, Ramona Quimby, is a tenacious younger sibling. It series follows Ramona as she grows up, from Kindergarten through second grade. It touches on topics of friendship, family, individuality, communication, and the complexities of childhood.
Exceptional romance writer Debbie Macomber originally hails from Yakima, Washington. Known for writing contemporary women's fiction and romance stories about women from all walks of life, especially those in small-town, Macomber is one of the most successful novelists of her time.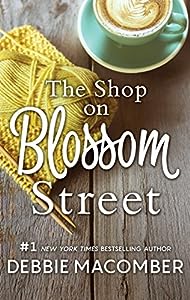 The Blossom Street series is a set of 10 novels set in Seattle, Washington. Book one, The Shop on Blossom Street, depicts the power of coming together, trusting in your friends, and through knitting, all things are possible.
While not originally from Washington, Briggs moved to the Washington Tri-Cities area as an adult and fell in love. This area is featured as the main location of her 24-book Mercy Thompson series.
An urban fantasy series, book one, Moon Called, introduces the shapeshifter Mercy Thompson. She's been kicked out of the werewolf community that raised her but has become a successful mechanic shop owner. Her human and paranormal lives collide when one newly-turned wolf comes in looking for a job and some help.
---
Want to learn more about regional American Authors? Click here to learn about those from The Rocky Mountains, and here to read about The Southeast.
Browse these books and more on our Bookshop American Tour bookshelf.
FEATURED IMAGE VIA CANVA