The August & September 2023 book releases are here and we are so excited about this amazing list of books that we cannot wait to read. The end of summer marks a move away from beach reads and toward some of the most anticipated great thrillers, romance, and fantasy books of the year. This August and September we are getting some amazing stories from debut authors whose books we cannot wait to pick up. You might find your next favourite author on our list!
Release Date: 1 August 2023
While this isn't Evelyn Skye's first novel, it is her adult debut. From what we know about her YA writing, this is bound to be an amazing read!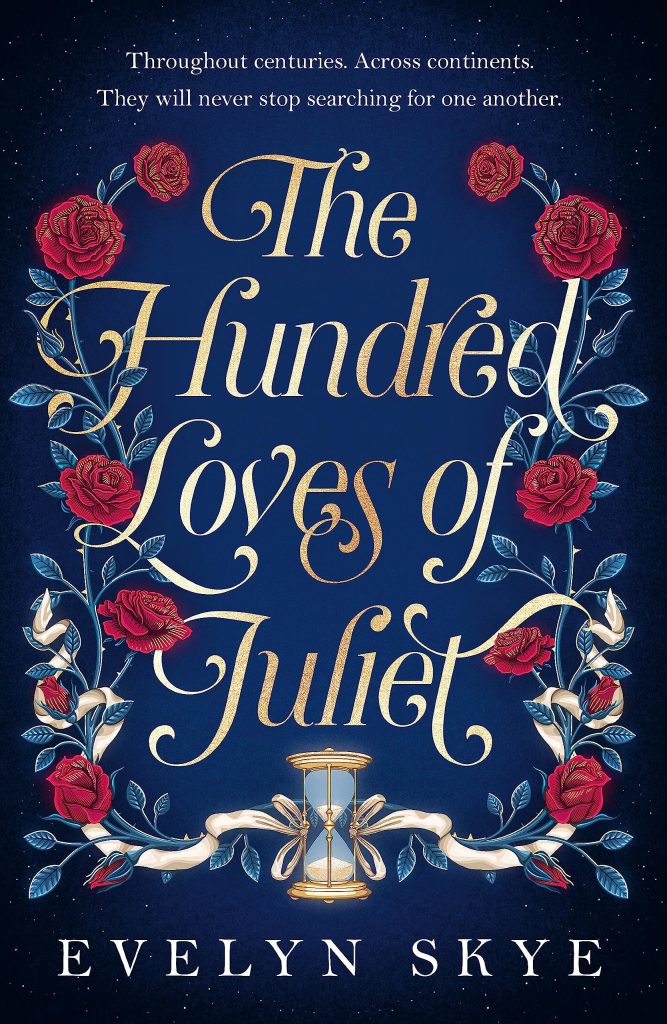 It's a frosty fairytale of an evening in small-town Alaska when Helene and Sebastien meet for the first time. Except it isn't the first time. You already know that story, though it didn't happen quite as Shakespeare told it. To Helene, Sebastien is the flesh-and-blood hero of the love stories she's spent her life writing. But Sebastien knows better — Helene is his Juliet, and their story has always been the same. He is doomed to find brief happiness with her over and over before she dies, and he is left to mourn.
Albrecht and Brigitta. Matteo and Amélie. Jack and Rachel. Marius and Cosmina. By any name, no matter where and when in time, the two of them are drawn together, and it always ends in tragedy. This time, Helene is determined that things will be different. But can these star-crossed lovers forge a new ending to the greatest love story of all time?
Release Date: 8 August 2023
In this delightful debut novel perfect for fans of Olivia Dade and Kate Stayman-London, STEM gets steamy when a coder takes up sexting to pay the bills.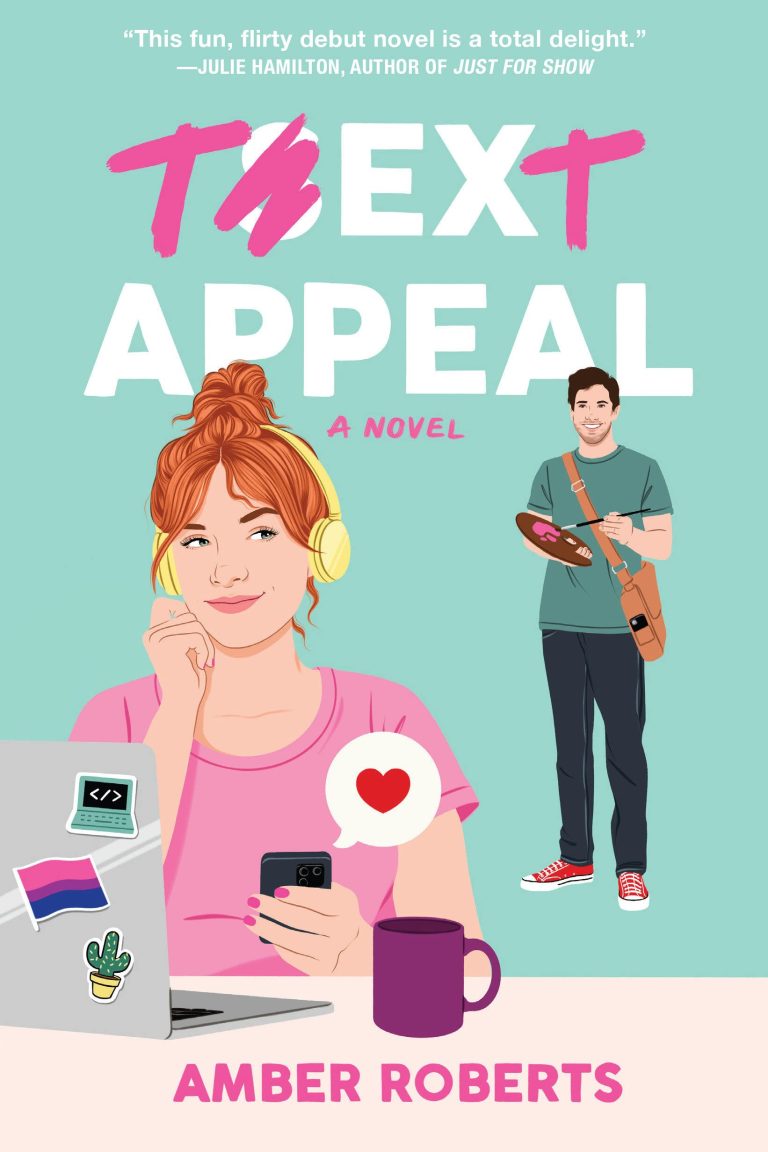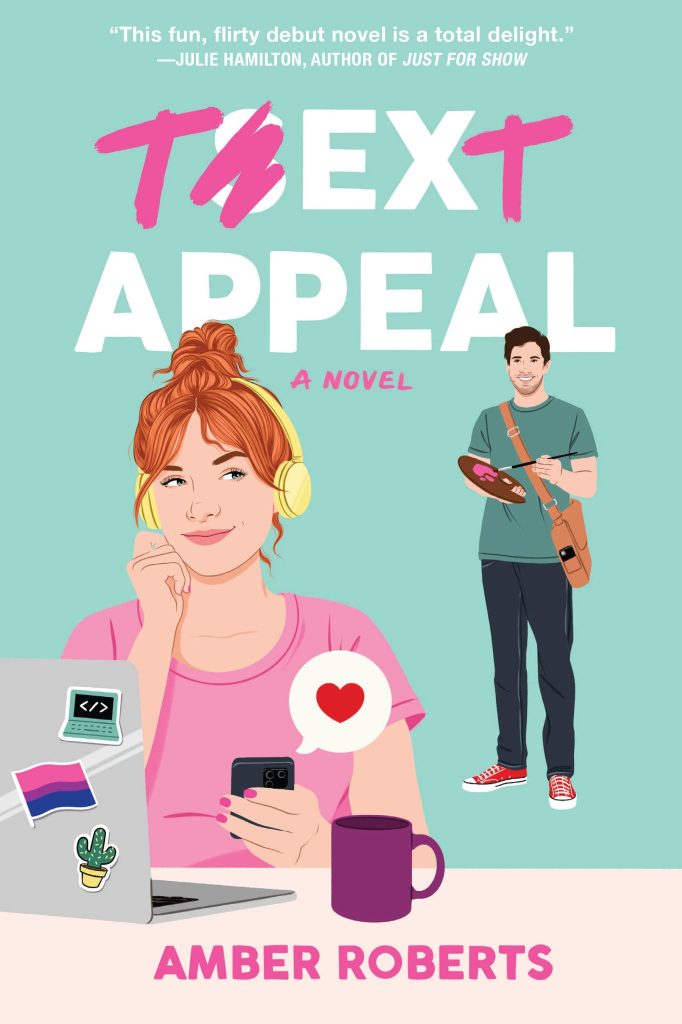 As the only woman programmer at her firm, Lark is thrilled to land an account for a huge client. But her dream job quickly becomes a nightmare when she accidentally projects a scandalous (and completely unsolicited) picture from her phone onto the screen during a presentation. Before she can recover, her coworkers jump in to steal the account, leaving Lark jobless and broke.
When a friend suggests text message–based sex work as a stopgap between jobs, Lark is dubious. She's all about sex positivity, but carrying out sexual fantasies — even digitally and anonymously — with complete strangers is daunting. How will she explain how she's earning a living — especially to Toby, her good friend and longtime hopeless crush?
Still, she needs the money, and after a few (embarrassing and hilarious) false starts, she actually starts to like sexting — especially with one particularly charming and nerdy client who keeps popping up in her DMs. But as Lark and Toby grow closer, she finds herself with a decision to make: tell Toby she's a sex worker — and try to forget the anonymous client who has her struggling to separate work from real feelings — or keep the secrets that are piling up in her inbox.
Release Date: 5 September 2023
Mean Girls meets Dear White People in this big-hearted, sharp-witted UK boarding school story about family, friendship, and belonging — with a propulsive mystery at its heart — a loose reimagining of Shakespeare's A Midsummer Night's Dream by debut author Aleema Omotoni.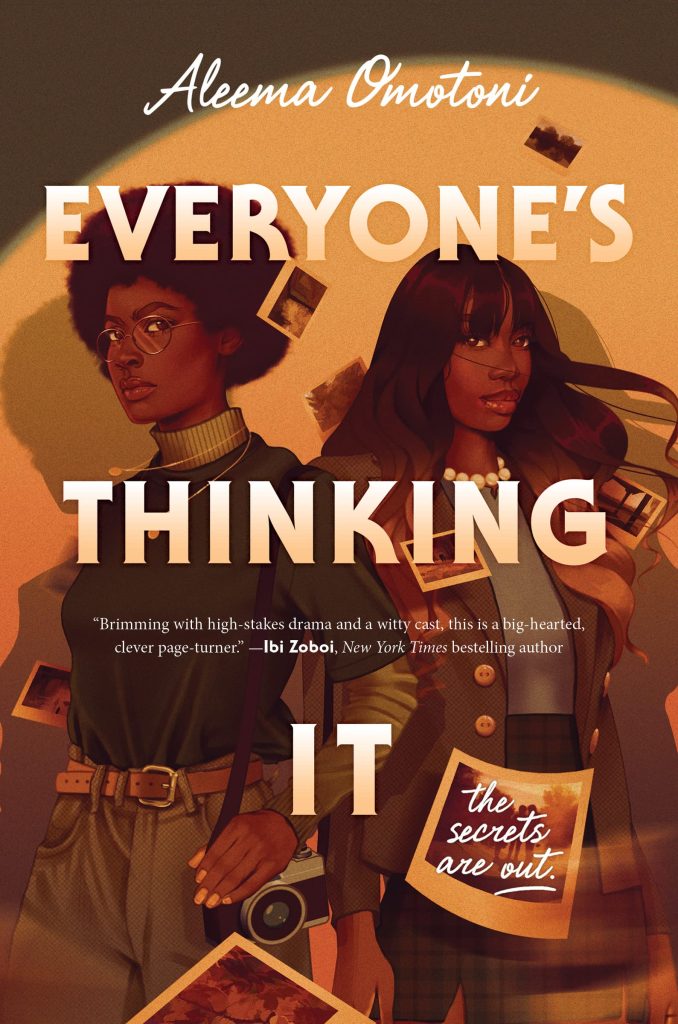 Within the walls of Wodebury Hall, an elite boarding school in the English countryside, reputation is everything. But aspiring photographer Iyanu is more comfortable observing things safely from behind her camera. For Iyanu's estranged cousin, Kitan, life seems perfect. She has money, beauty, and friends like queen bee Heather. But as a Nigerian girl in a school as white and insular as Wodebury, Kitan struggles with the personal sacrifices needed to keep her place — and the protection she gets — within the exclusive popular crowd.
Then photos from Iyanu's camera are stolen and splashed across the school the week before the Valentine's Day Ball — each with a juicy secret written on it. With everyone's dirty laundry suddenly out in the open, the school explodes in chaos, and the whispers accusing Iyanu of being the one behind it all start to feel like déjà vu. Each girl is desperate to unravel the mystery of who stole the photos and why. But exposing the truth will change them all forever.
Release Date: 5 September 2023
Radcliffe Prep. The third most haunted school in the country, where a student disappearance isn't uncommon and no one dares stay in the library after dark. And Este Logano enrolls with the hopes of finding her dead father.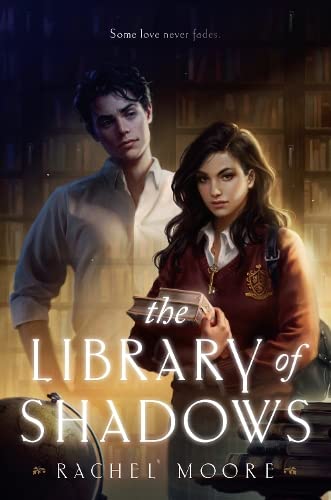 Not literally, of course. She doesn't believe in ghosts. Going to her dad's school just seems like her best hope at figuring out who he was. But then Este meets Mateo, who is maybe — probably — definitely — a real ghost. And an annoying one at that. When Mateo frames Este for the theft of a rare book from the library's secret spire and then vanishes, Este will have to track him down or risk being expelled and leaving Radcliffe early, just like her father did.
Except, following her father's footsteps might be more dangerous than Este ever anticipated. As she investigates the library with its secret passageways, hidden tunnels, and haunted halls, she learns that the student disappearances aren't just myth. And if she isn't careful, she'll be next.
Release Date: 12 September 2023
This compelling debut novel by new talent Byron Graves tells the relatable, high-stakes story of a young athlete determined to play like the hero his Ojibwe community needs him to be.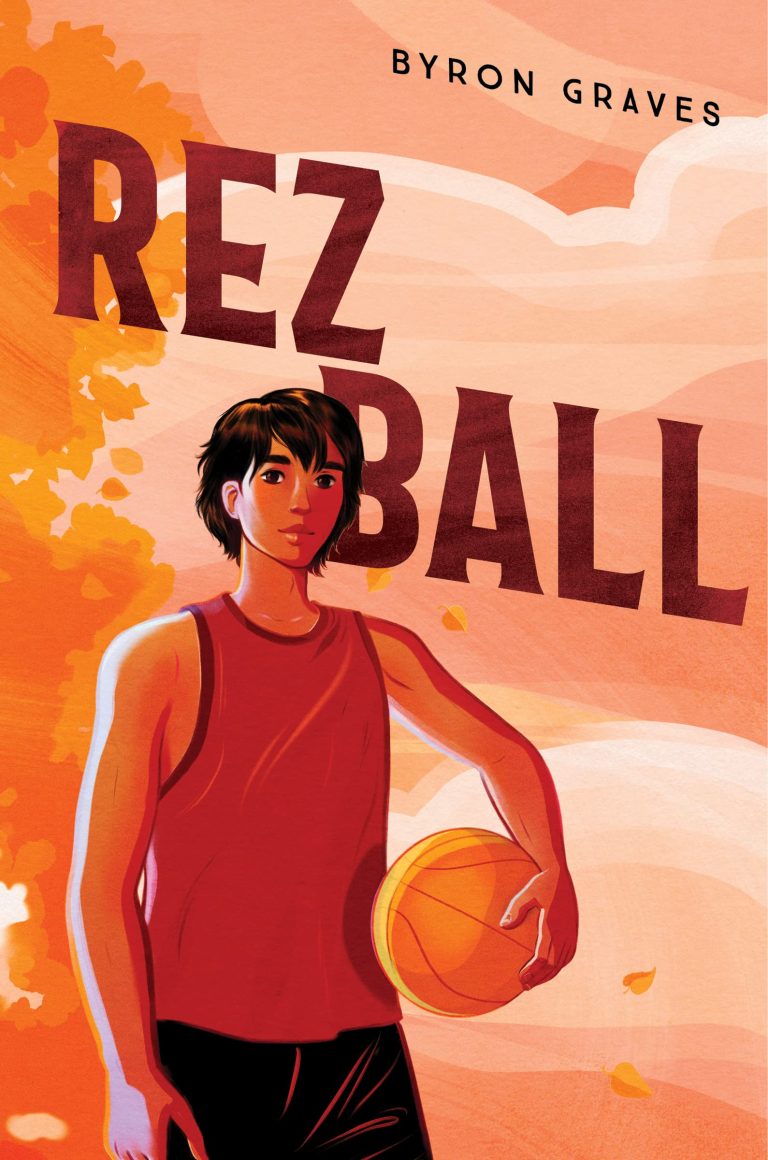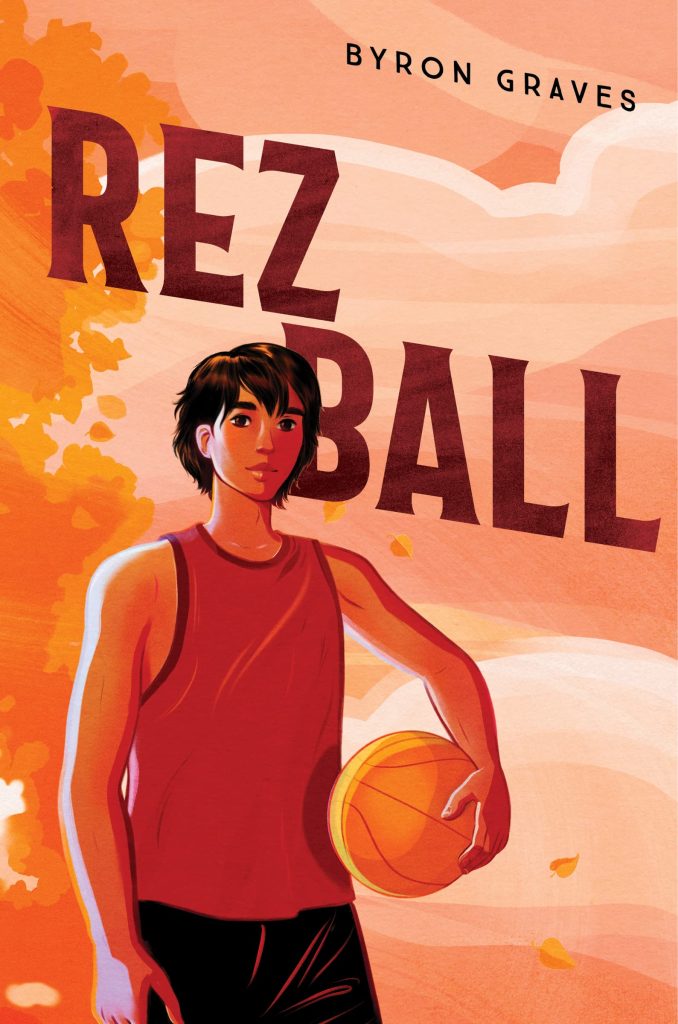 These days, Tre Brun is happiest when he is playing basketball on the Red Lake Reservation high school team — even though he can't help but be constantly gut-punched with memories of his big brother, Jaxon, who died in an accident. When Jaxon's former teammates on the varsity team offer to take Tre under their wing, he sees this as his shot to represent his Ojibwe rez all the way to their first state championship. This is the first step toward his dream of playing in the NBA, no matter how much the odds are stacked against him.
But stepping into his brother's shoes as a star player means that Tre can't mess up. Not on the court, not at school, and not with his new friend, gamer Khiana, who he is definitely not falling in love with. After decades of rez teams almost making it, Tre needs to take his team to state. Because if he can live up to Jaxon's dreams, their story isn't over yet.
---
For more on debut authors, click here!
FEATURED IMAGE VIA BOOKSTR / CHLOE MOORE