We asked our team here at Bookstr to reimagine their favorite and adored book characters as houseplants. In a fun combination of books and houseplants, we've provided our reasoning behind each of these choices. Come imagine these characters as houseplants!
Alina Starkov as Fiddle Leaf Fig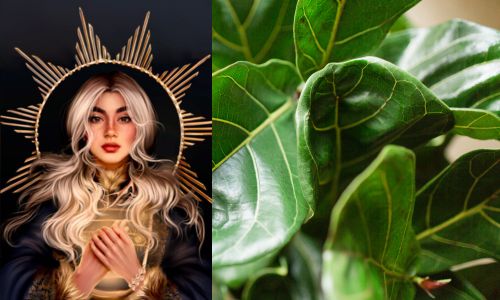 Fiddle Leaf Figs are reliant on bright natural light, so what better pairing than with the Sun Summoner! Alina is one of a kind, her abilities of light manipulation unique and never really seen before. She is not easily contained, just like how the Fiddle Leaf Fig can be slightly difficult to manage indoors due to its needs. Both are beautiful in a lively way.
Lauren Tabella, Editorial
Susan Garth as the Spider Plant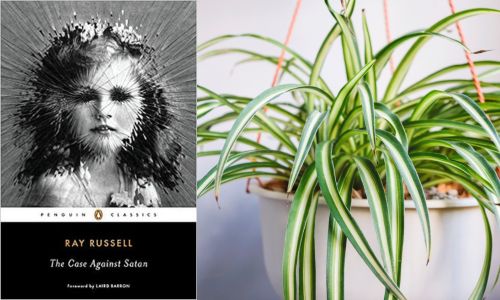 The spider plant has been a common houseplant for decades. A throwback plant is the perfect representation of a character from the throwback novel that inspired The Exorcist. Like the Spider Plant, teenager Susan Garth is a beautiful, lively young girl that brightens any room she walks into. Also, like the Spider Plant, whose name hints at something more insidious, Susan reveals her dark side in the novel. Though she is the victim of a demon possession, her case is not dissimilar to a plant contracting a viscous disease. In both cases, please handle with care.
Madison Weir, Editorial
Jane Eyre as the Dappled Pink Polka Dot Plant
Jane Eyre by Charlotte Bronte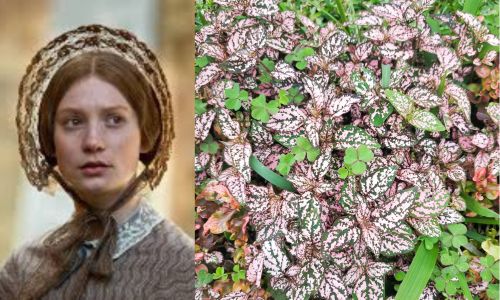 Ah, Jane Eyre reminds me of the dappled pink polka dot plant. As a former polka dot plant owner (rest in peace to my dearest), these polka dot plants daintily grace any windowsill with their pale, rose-colored leaves. Intolerant of injustice and mistreatment, the polka dot furtively gives you a run for your money. The seemingly mercurial plant droops and drops its leaves at the first sign of neglect. The polka dot plant accomplishes its objective by speaking to the owner by screaming with the back of its throat, "Water me!" "Love me!" requiring that its owner gives it the attention it needs. In the same manner, indignant and strong-willed Jane Eyre demands respect and equality from her adopted family. Jane's character understands her fundamental needs, dissects her feelings, and expresses herself accordingly. Both Jane Eyre and the polka dot plant use tact with their outward expression in order to ensure that they have optimal quality of life. Unfortunately, my polka dot died due to trauma (the trauma of the moving process).
Nia Doyley, Editorial
Stephanie Smothers as Aloe Vera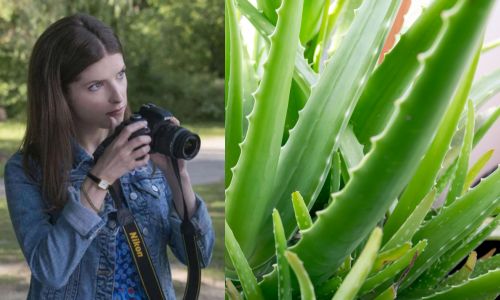 Stephanie Smothers is always willing to help others. She creates her own video blog with helpful tips to share with others. She doesn't need much prodding to go out of her way to help someone who needs it. Her willingness to help sometimes gets her into unusual situations.
Bethany Hamilton as Lucky Bamboo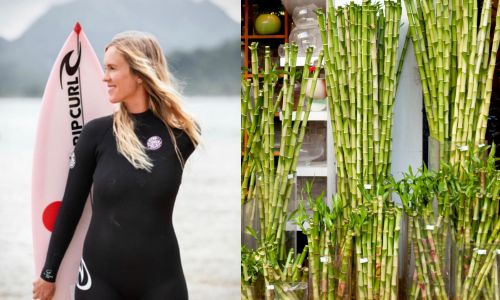 Like the lucky bamboo plant, Bethany Hamilton thrives in water, specifically the ocean. When she lost her arm, she became flexible and adapted to life with one arm. She grew stronger with the ocean water. Today, she's still surfing professionally.
Christina Hardesty, Graphics
Amren as The Moon Cactus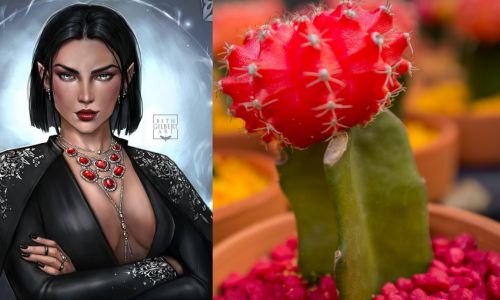 This beautiful cactus is tiny, much like Amren, but also stands out. The moon cactus is a mutant that doesn't produce chlorophyll, so its colors are bright reds, oranges, and yellows. Amren loves treasure and is always wearing jewelry that is brightly colored, especially the necklace of diamonds and rubies that Tarquin sent her, first as a threat, then let her keep it when she became attached to it. Both the moon cactus and Amren show a remarkable ability to survive even when resources are thin to non-existent.
Kristi Eskew, Editorial
Camilla Hect as Ivy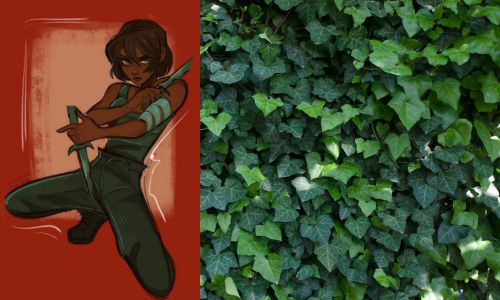 Camilla is, above all else, a librarian, so a plant associated with stubborn, old growth and intellectual establishments (like the Ivy League universities) is a perfect choice for her. Ivy is notoriously difficult to get rid of once it's set in, and Cam has defined her "one thing" as "never letting go" in 2022's Nona the Ninth. And, of course, ivy is a handsome addition to any room, just like Cam.
Lily Raper, Editorial
---
These were our picks for book character/houseplant pairings. Were any of your favorite characters or houseplants on this list?
Want to read more book character pairings? Click here!
FEATURED IMAGE VIA BOOKSTR / KRISTI ESKEW