The struggles of a cancer patient are unfathomable. More often than not, if you tell a fellow book lover that you or a loved one is beginning their battle with cancer, they'll make a literary suggestion like John Green's The Fault in Our Stars or Jodi Picoult's My Sister's Keeper. But there are so many more books that capture the true essence of this incredibly difficult fight. Cancer fighters and survivors are a rich and diverse community with complex, plentiful stories and deserve access to a wealth of literature that represents us.
Below are some amazing books written by cancer fighters and survivors who narrate experiences of living with the disease and their endeavor for hope amidst despair.
Whether someone is in the thick of "Cancer World" and wants to know what to expect, or anyone who wants to do all they can to boost their health, Kicking Cancer in the Kitchen offers guidance on not only surviving, but thriving–before, during, and after cancer.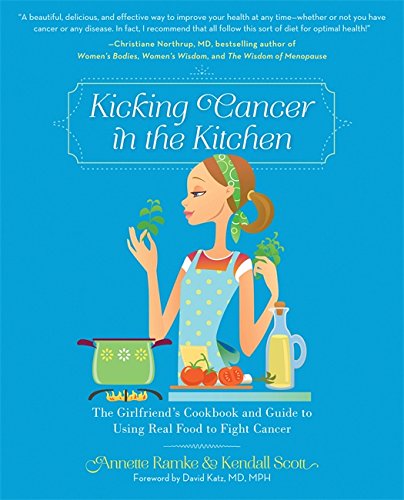 Kicking Cancer in the Kitchen is the bible for the woman who has been handed the cancer card and for the one who never wants to get it. Authors Annette Ramke and Kendall Scott both used their firsthand experience with cancer to write this cookbook. Unfortunately, Annette recently passed away, but the energy and love she put into the book will always live on. Here they share girlfriend-style, real-life knowledge and experience about the healing power of food, along with their stories of cancer ups and downs with more than 100 recipes for fighting cancer and soothing symptoms of treatment.
A story both entertaining and profound, To Cancer, With Love increases our understanding of this life-changing disease and will leave you marveling at the resilience of the human spirit.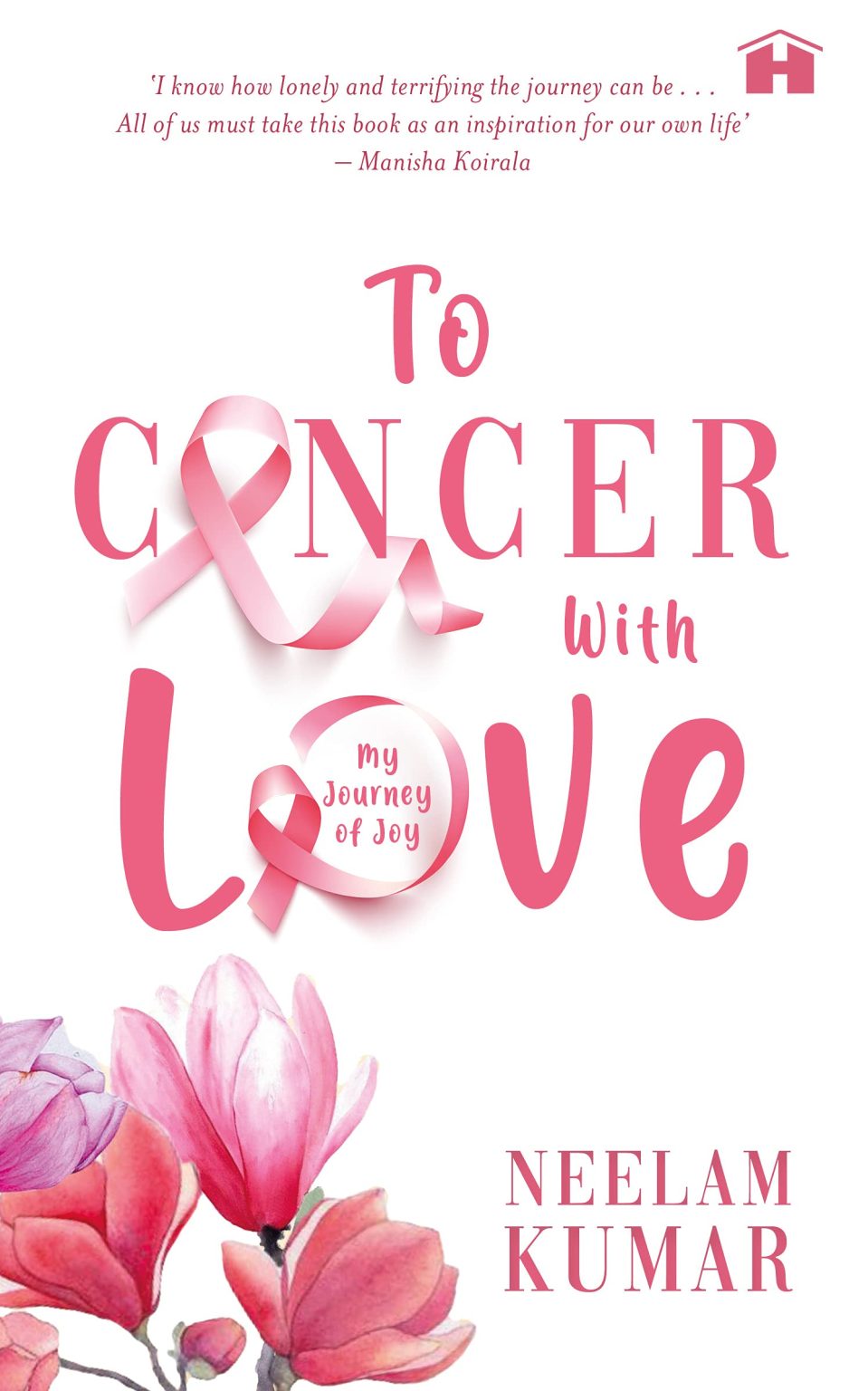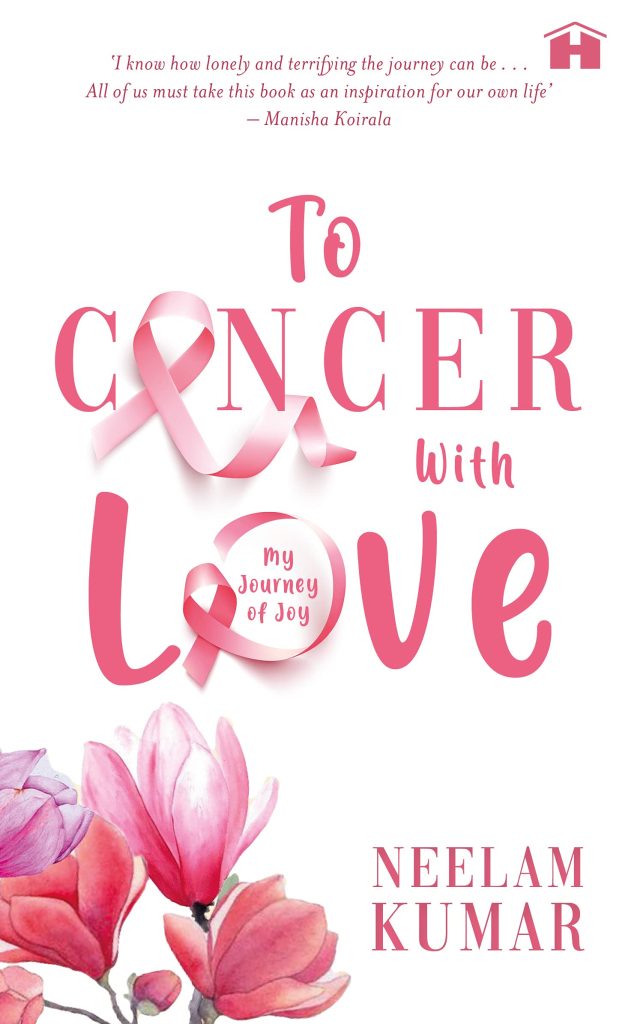 An anti-soppy, hilarious, cancer-wrestling memoir on life and its possible side-effects. Can there be anything wonderful about being diagnosed with cancer twice? Armed with a survival kit that consists of only humor and courage, Neelam Kumar elegantly chronicles her struggle against a disease that threatens to completely overtake her life. Kumar recounts years of illness, betrayal, financial hardships, the breakdown of relationships, and the death of loved ones besides the obvious emotional and physical trauma she does daily battle with.
11 Years is not just a story about cancer. It's a story about Love, hope, and the incredible resilience of the human spirit. In this memoir, Keith's wife Mary shares their love story, weaving together Keith's own journal entries with her own heartfelt storytelling.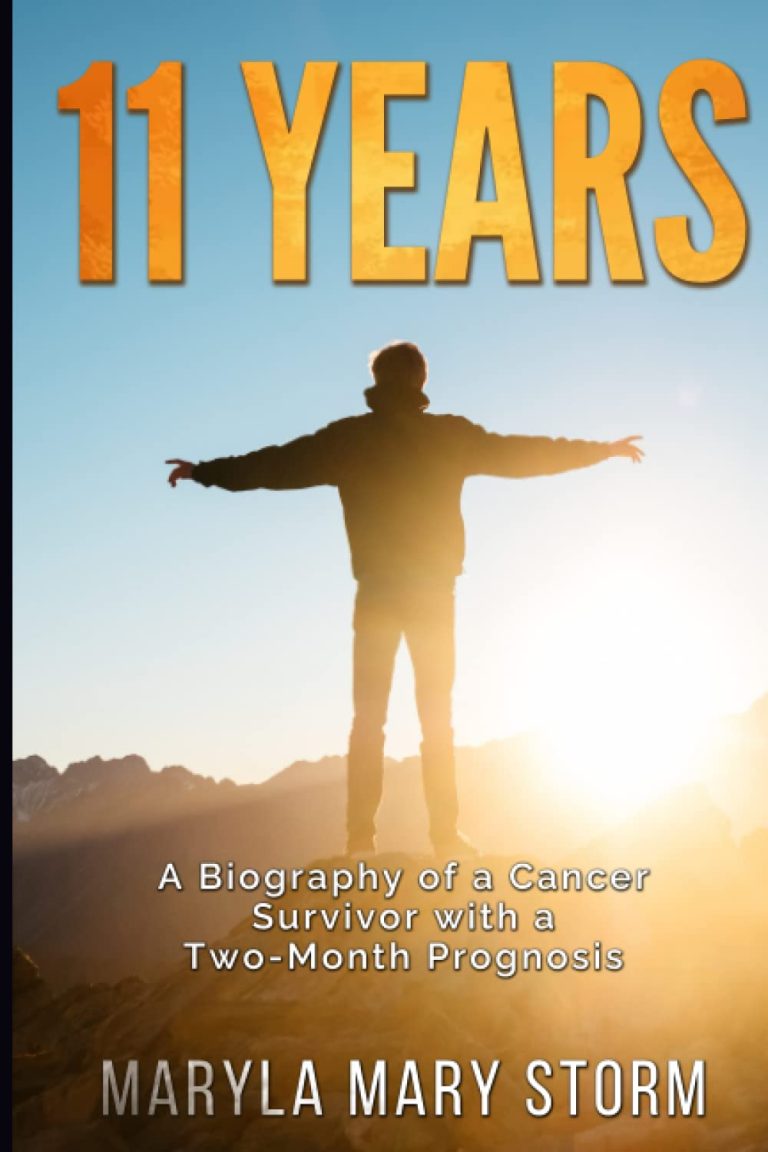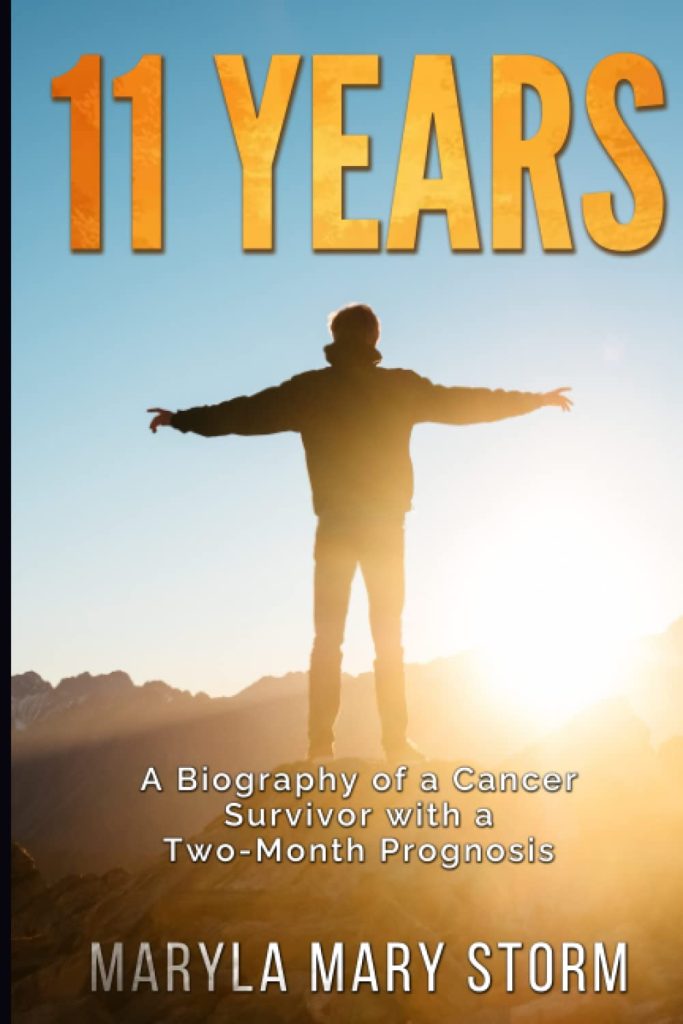 When Keith was given just two months to live, he refused to accept defeat. Instead, he fought back with everything he had – a deep well of hope, a steadfast faith, and an unbreakable spirit. Keith wanted to know how to deal with cancer and how to go about beating cancer. So, he used his toolkit of complementary methods in combination with medical practices such as chemotherapy, cryoablation, molecular beads, mindfulness meditation, Tai Chi, and above all, Love, to thrive for eleven years.
This book details the story of one woman through the trials of breast cancer, but it represents the journey of thousands of women. Powerful and painfully honest, Crisci tells her personal tale with courage, giving hope and guidance to all readers.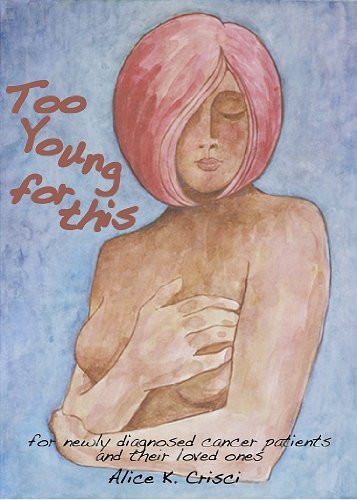 Hailed as a must-read for newly diagnosed cancer patients and their loved ones, this authentic memoir details the wit, faith, and inspiration a 31-year-old woman used to confront her untimely cancer diagnosis. Author Alice Crisci writes with the same raw emotions she felt while dealing with questions about her sexuality, finances, losing her breasts, and possibly her fertility from cancer treatment. Husbands, mothers, friends, boyfriends, and caregivers repeatedly tell Crisci her words helped them understand what their loved one is going through.
As connected as she felt to her patients, Oncology nurse Christine didn't fully comprehend the courage it took to confront cancer every day until she became one of them.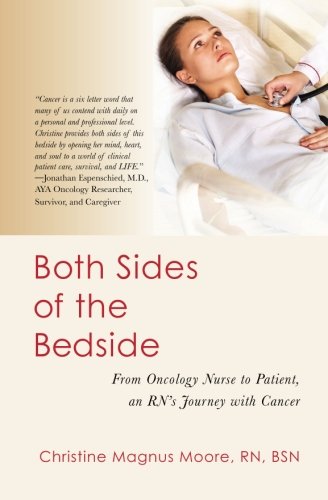 Christine navigates the rough road involved with cancer treatment, experiencing exhaustion beyond belief, debilitating nausea and pain, and other side effects which are overwhelmingly more difficult than she'd ever imagined. Her road is arduous and humbling and she is taxed to her core in every way: emotionally, physically, mentally, and spiritually. Living on the other side of the bedside, she feels vulnerable when some of the doctors and nurses she's worked with become her caregivers…on top of all that her love life begins to present challenges as well. Christine emerges a cancer survivor and gains a profound understanding of the suffering her patients had weathered, discovering that her life has been re-calibrated.
Civil servant Sudhanshu Mohanty takes readers through his four-year struggle with a carcinoid tumor. He shares his experiences in the hospital during surgeries and also suggests alternative remedies to manage your lifestyle.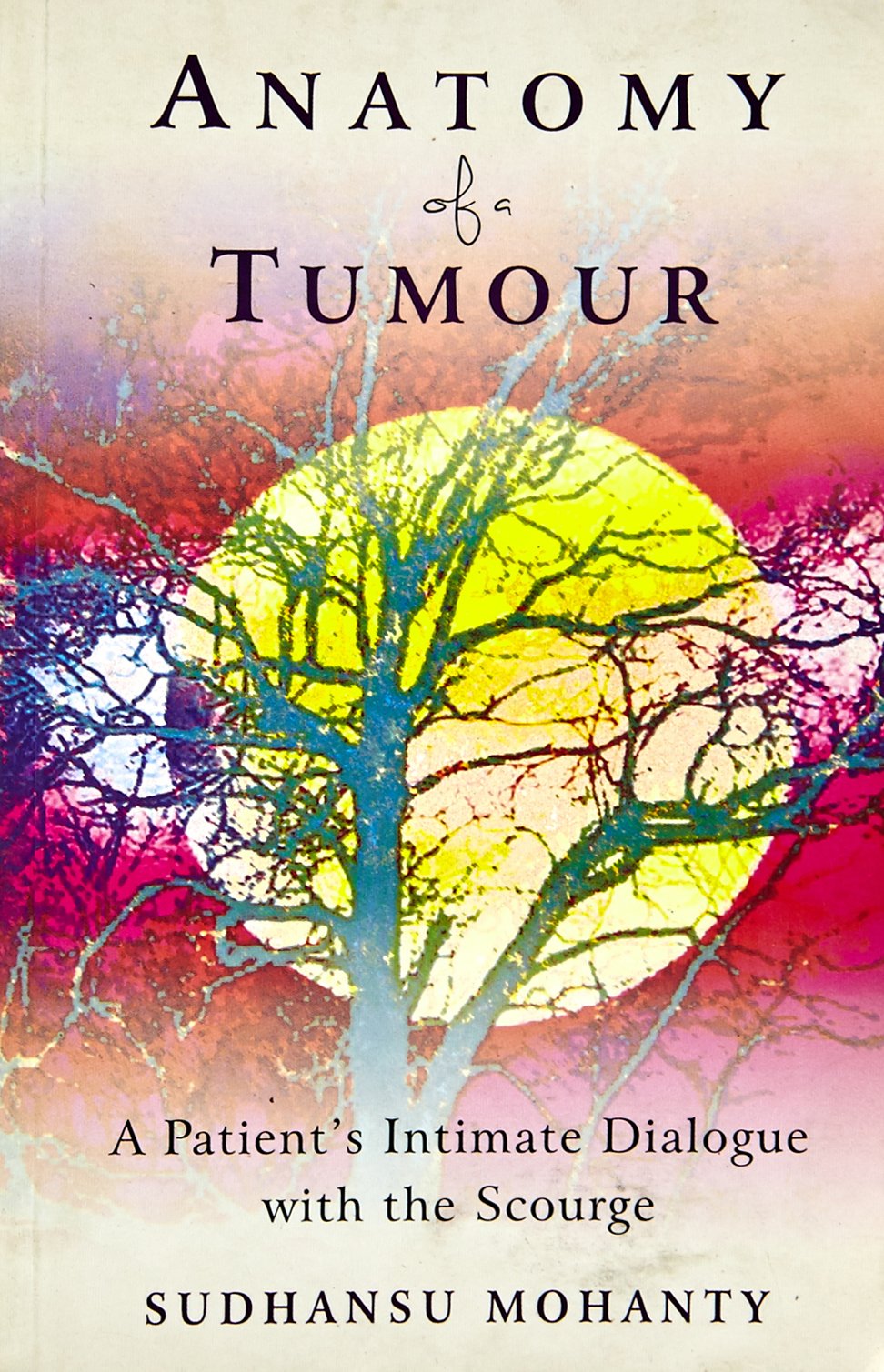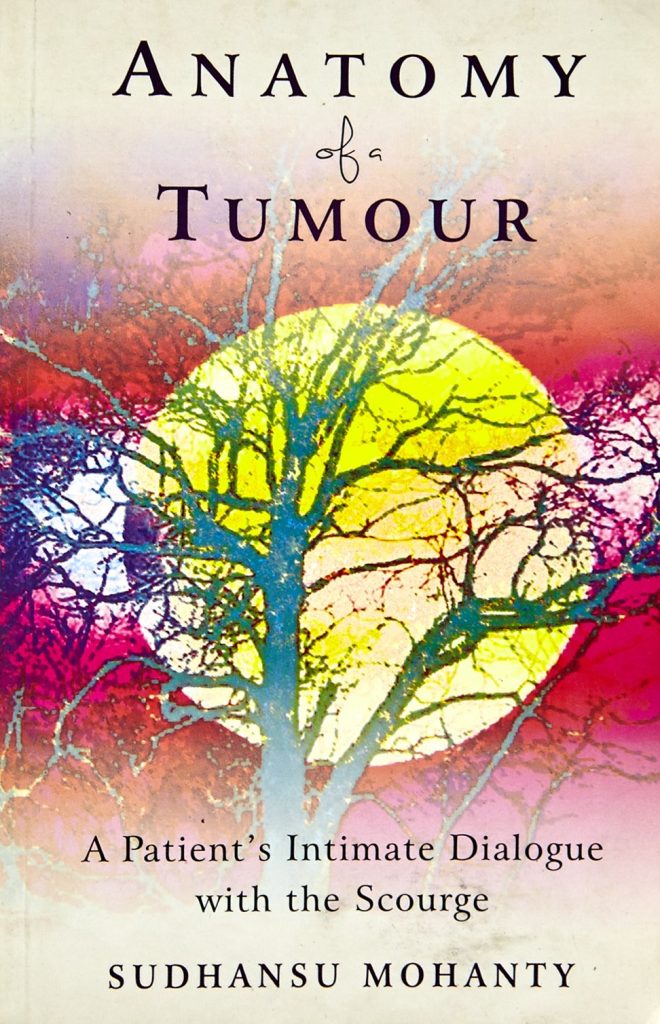 The author takes the reader on his four-year-long odyssey with carcinoid, the rogue cancer. He touches lightly on his back-to-back surgeries and experiences in the hospital. He describes alternative remedies for cancer – eating asparagus, broccoli, lime, lemon grass – suggestions forwarded to him by well-wishers. He uses the Internet and finds the stories of fellow sufferers. He narrates his 'battles' to 'live' life full tilt: holding down a demanding day job while he undergoes a third surgery; and, as though nothing has interrupted his life, even contemplates a sabbatical in a US university. Mohanty's writing is imbued with both humor and courage and clearly reflects his determination to face all odds with the same 'gung-ho' spirit that has informed his life.
Mukherjee's book gives an account of her experience with breast cancer — from diagnosis to treatment. The author addresses the awkwardness and apprehension towards the disease among the public by giving an unbridled picture of the highs and lows of her battle.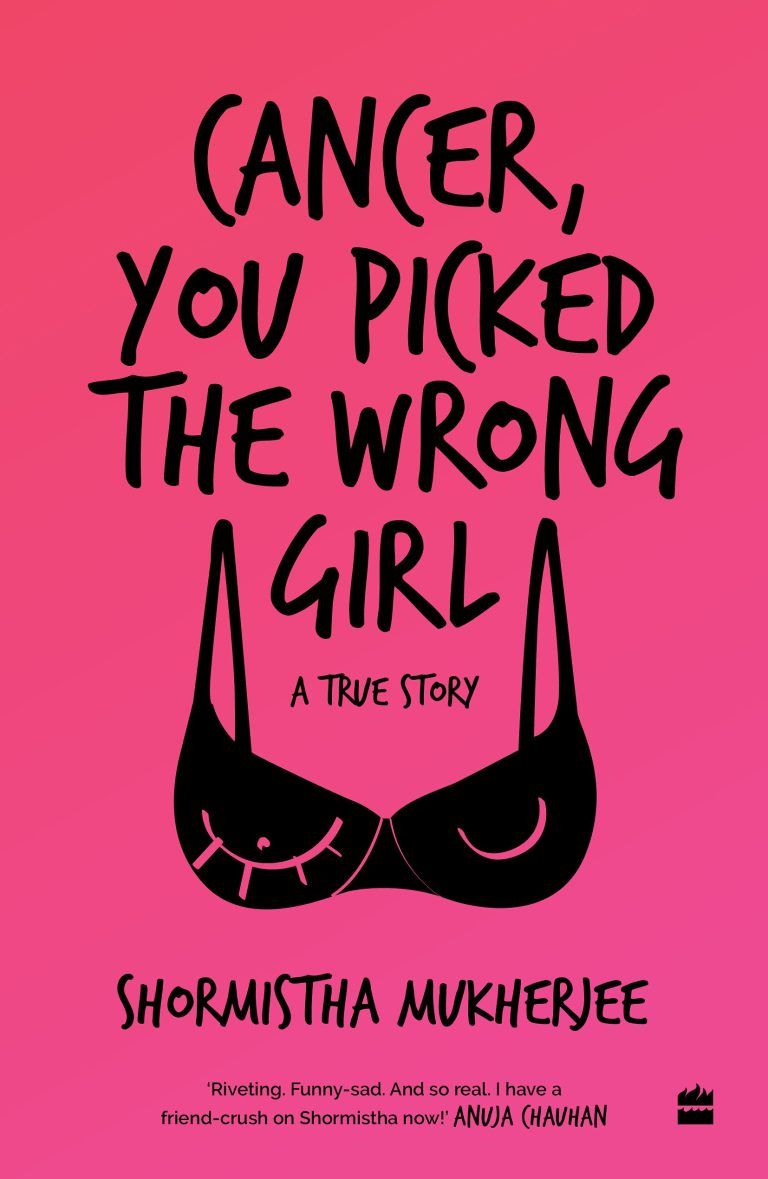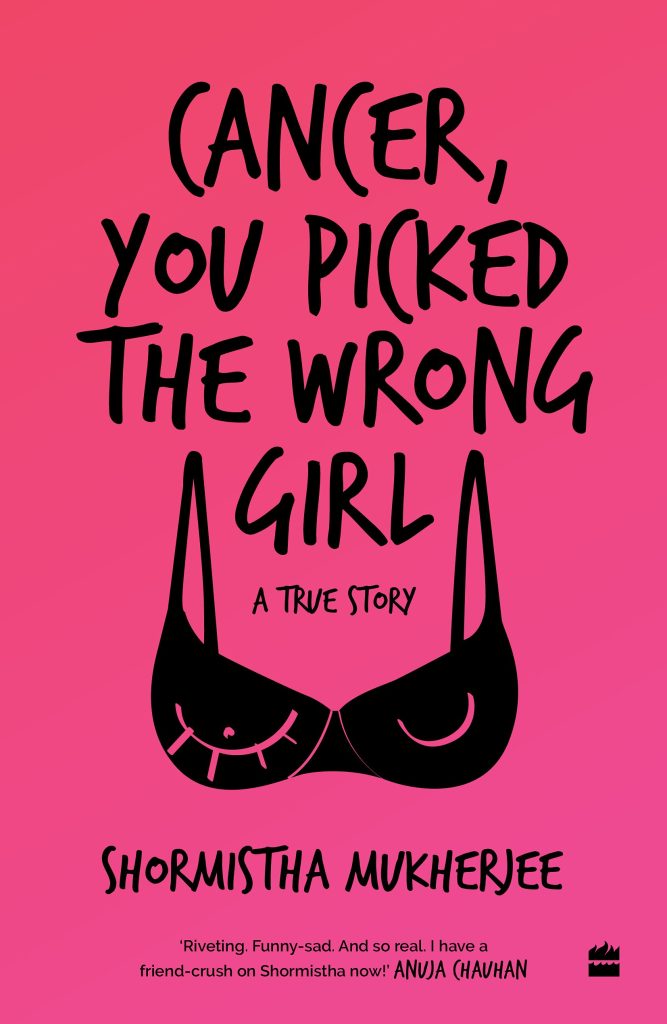 In Cancer, You Picked the Wrong Girl, Shormistha Mukherjee offers a no-holds-barred account of her journey navigating a breast cancer diagnosis and treatment. From getting a Brazilian wax and deliberating the pros and cons of breast reconstruction to finding a "setting" in the chemo ward, it's laughter that helped keep her fears in check. It isn't all "Cancer Lite", though. Mukherjee packs some emotional sucker punches and hard truths in this book, making it a small piece of comfort for anyone touched by cancer.
Throughout the whole account, Solomon is both a remarkably smart guide and a very entertaining one. There is no pathos in these pages, and that will move readers all the more. A quietly powerful, assured story.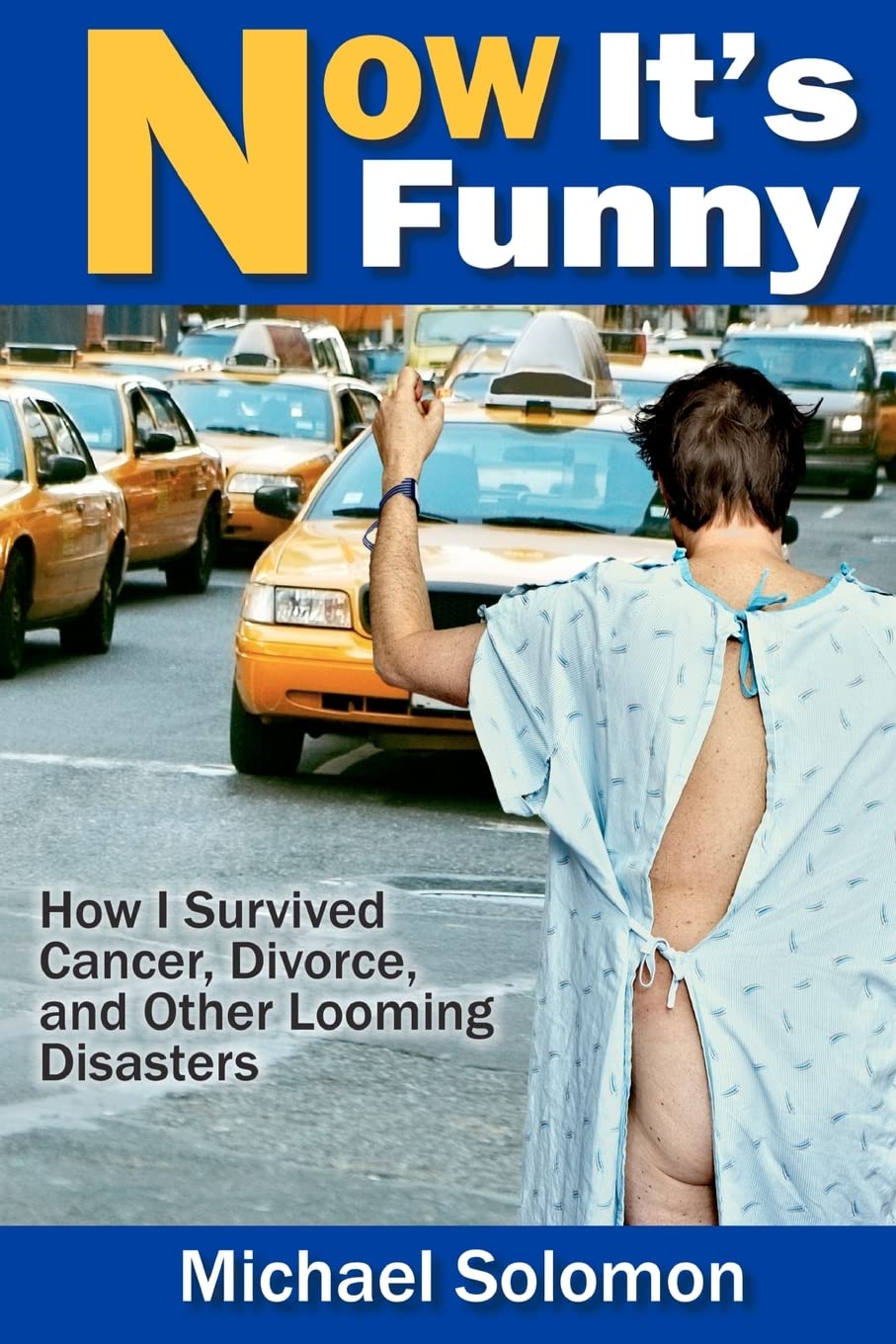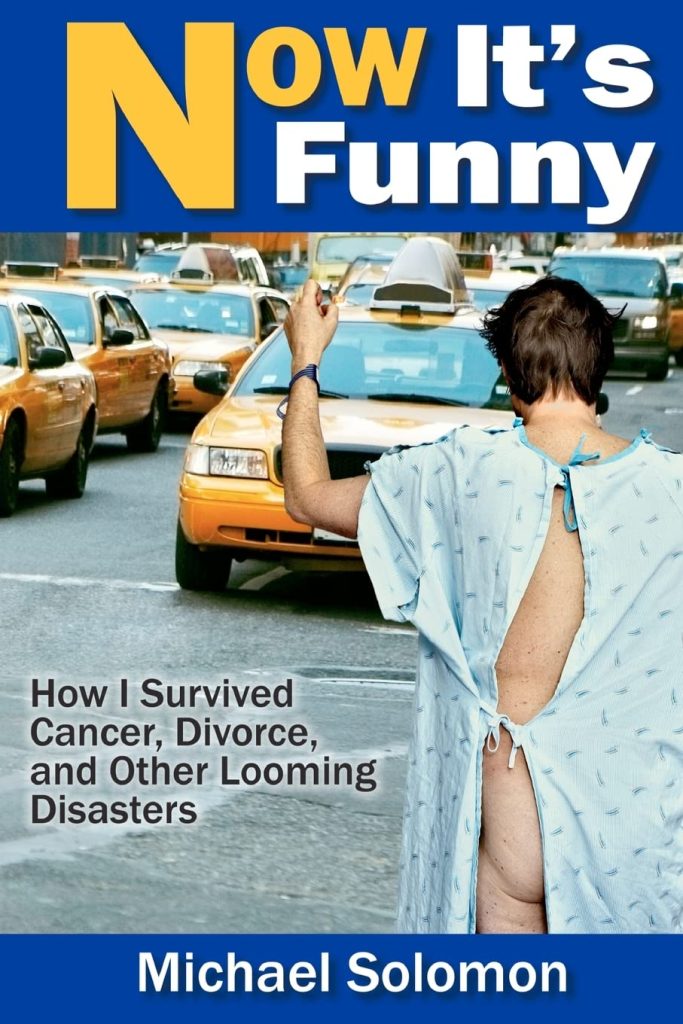 On one hand, a page-turning medical thriller, and on the other a hilarious romp through the mind of a man bedazzled by fatherhood and midlife, what makes it so different from other illness memoirs is that it reads like a movie in its frenetic pace, its intensity, and it's improbable and relentless humor. This memoir transcends its medical milieu and introduces a fresh new voice into the realm of nonfiction to tell a heartfelt story about a father's search for meaning and his undying devotion to his sons.
When visual artist Tina Martel was diagnosed with Stage Two breast cancer she decided to document everything. Throughout her treatment, she created a stream of sketchbooks, photographs, paintings, and videos, in response to and frequently in spite of what was happening to her.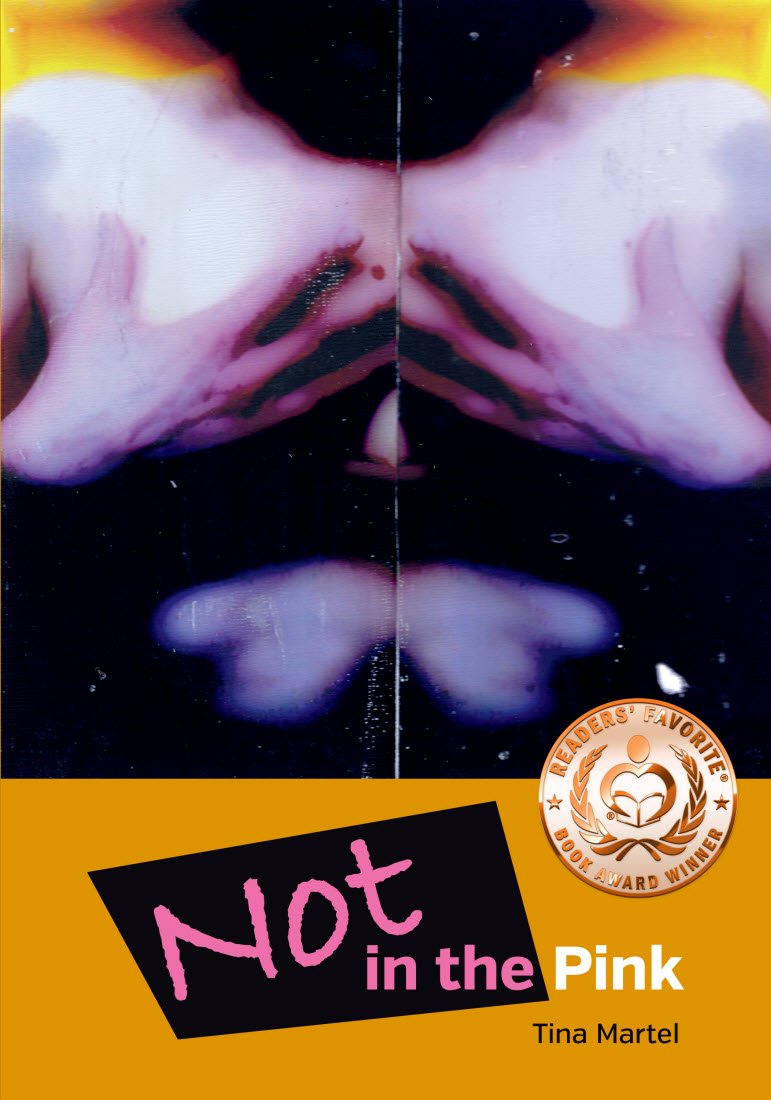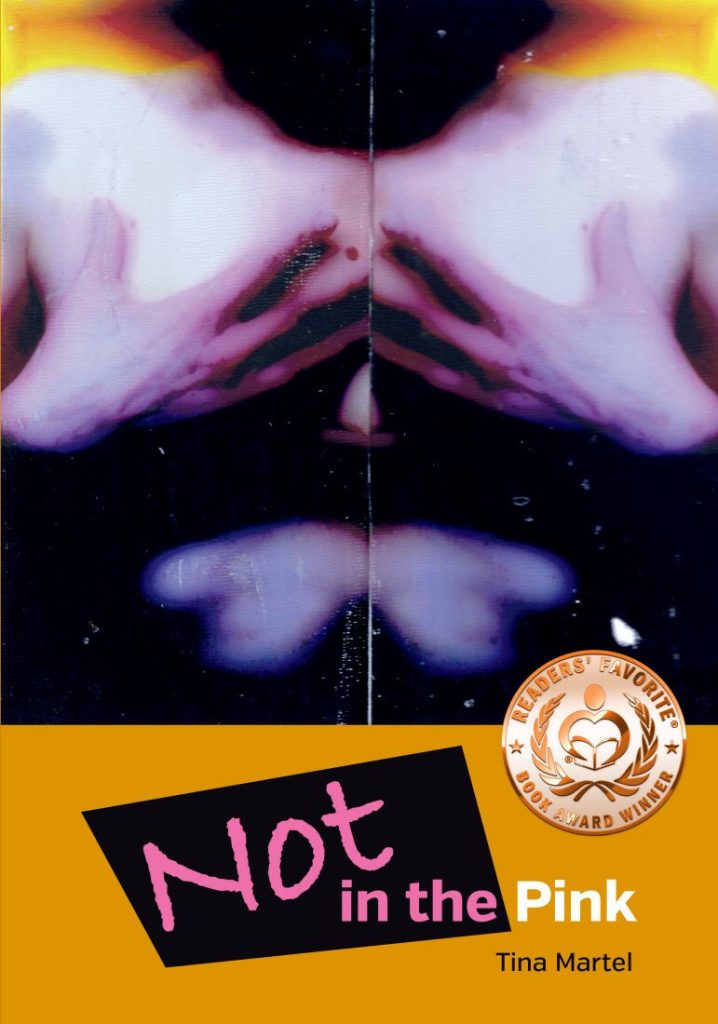 Not in the Pink is a "graphic narrative" of the pain, frustration, and frequent hilarity of her day-to-day dealing with the eccentricities and bureaucracy of the medical system. It is also a candid and moving exploration of the expectations often placed on you once you are diagnosed with cancer: by the people around you, by society, and ultimately by yourself.
At the age of 36, on the verge of completing a decade's worth of training as a neurosurgeon, Paul Kalanithi was diagnosed with stage IV lung cancer. Paul sadly died in 2015.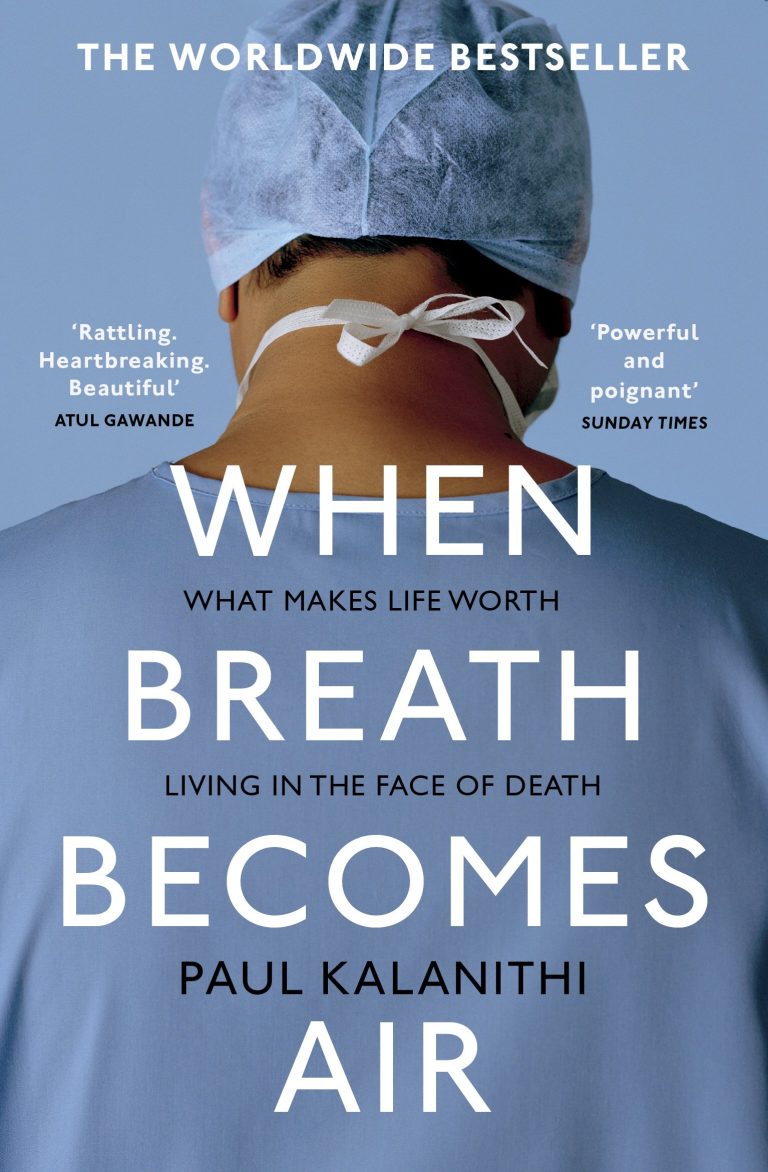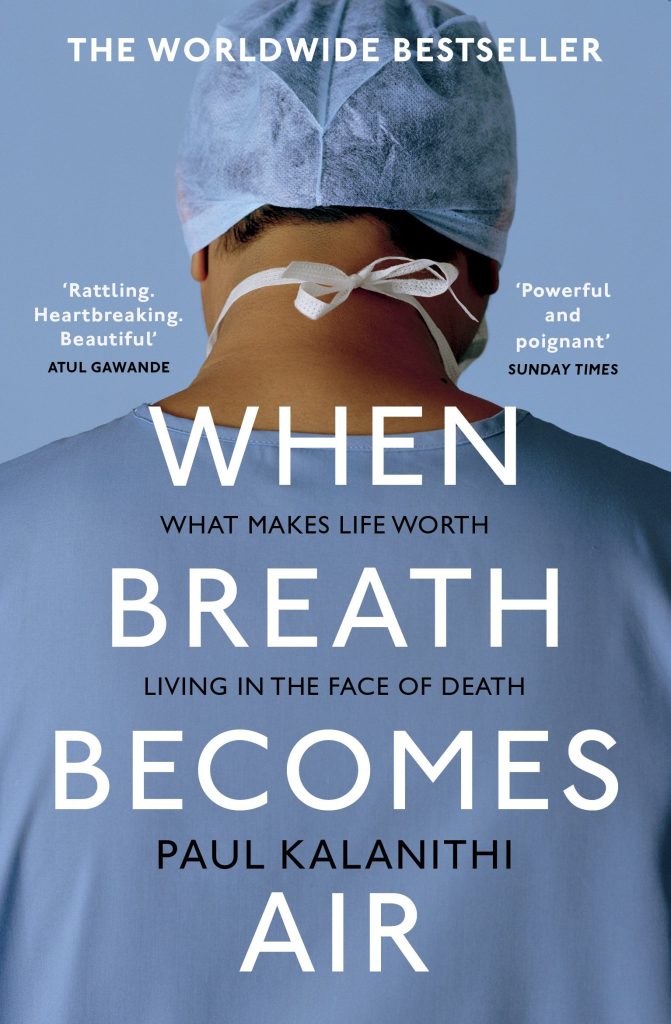 One day he was a doctor treating the dying, and the next he was a patient struggling to live. And just like that, the future he and his wife had imagined evaporated. When Breath Becomes Air chronicles Kalanithi's transformation from a naïve medical student "possessed", as he wrote, "by the question of what, given that all organisms die, makes a virtuous and meaningful life" into a neurosurgeon at Stanford working in the brain, the most critical place for human identity, and finally into a patient and new father confronting his own mortality.
Being brave isn't just standing on the front lines on a battlefield. It's about stepping up in our lives stronger than we were the moment before. It's about recognizing our weaknesses, being vulnerable, and showing up anyways.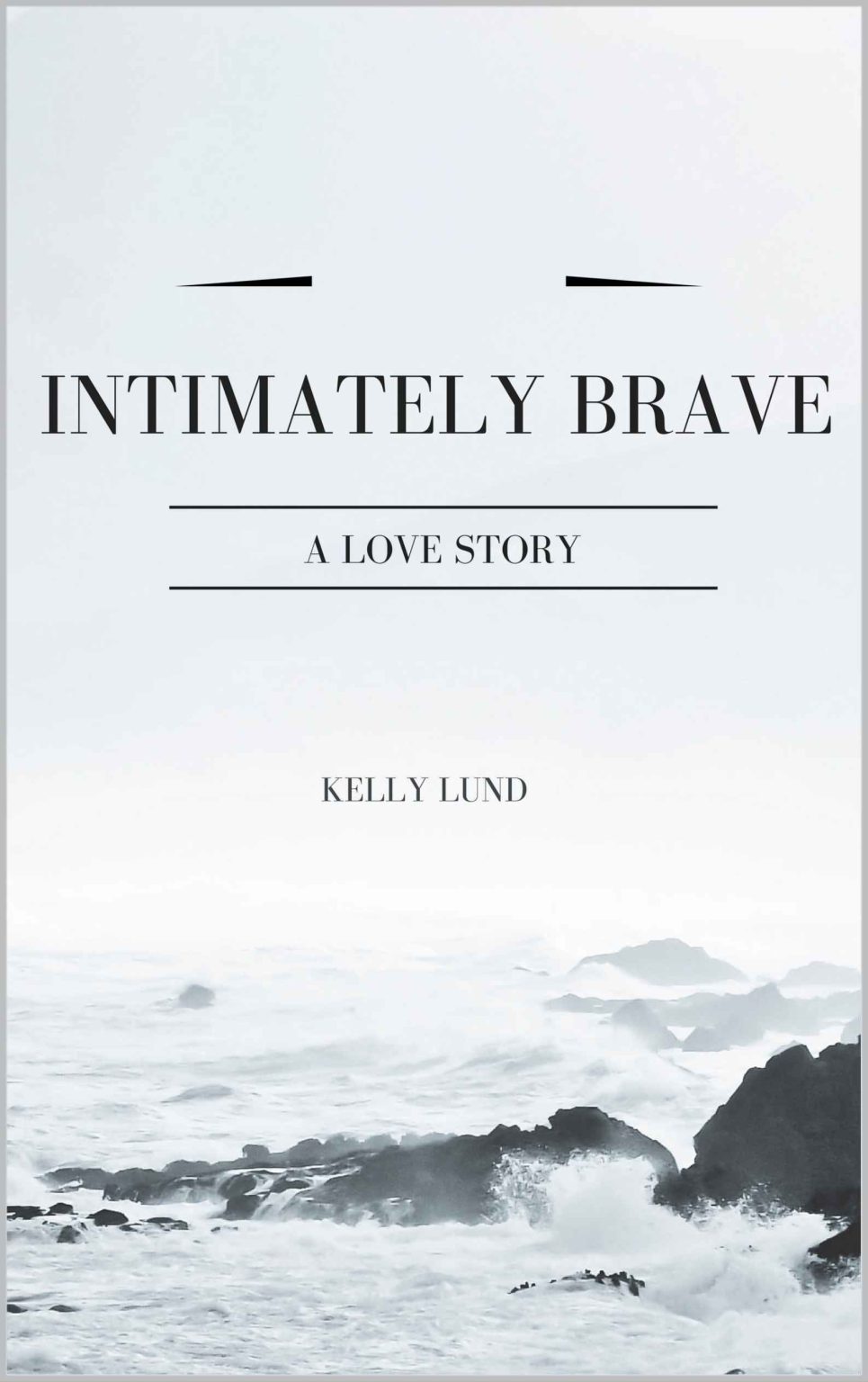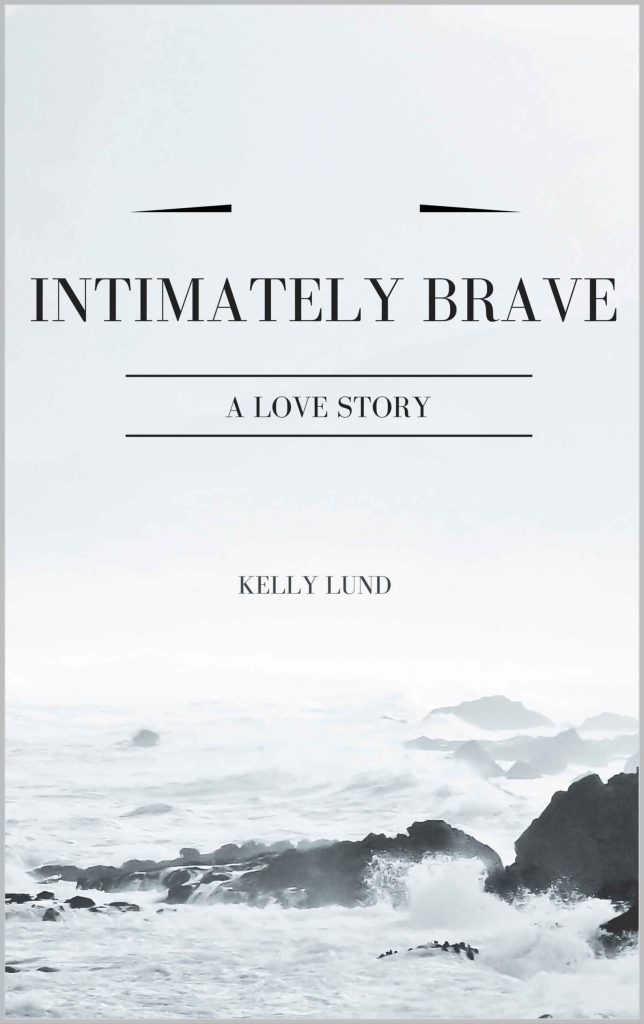 It's about forgiveness, integrity, love, and giving a voice to the voiceless. Bravery is alive when we are facing the toughest challenges, and choosing to handle them with grace. It's about creating a life, not merely reacting to our situation. We all possess this strength. Sometimes, we just have to dig a little deeper to find it. The book encourages you to go on a journey with the author in the hopes you will discover things about yourself you didn't know before. If you truly take the time to do the work, the next obstacle life throws at you will seem less daunting, and less frightening.
---
Discover more books by cancer survivors by clicking here!
FEATURED IMAGE VIA BOOKSTR / CHLOE MOORE