Did you know that Fraulein Maria was a real person? Or that Mary Poppins was a whole book series before it was turned into the classic Walt Disney film? Or that Queen Clarisse Renaldi in the film is the polar opposite of how she is portrayed in the book? Behind all of these characters is the iconic Julie Andrews, whose impeccable talent is responsible for bringing these protagonists to life. Here are some fun facts about Julie Andrews as a whole and also in relation to her stunning roles.
1. Julie Andrews Actually Met the Real Maria Von Trapp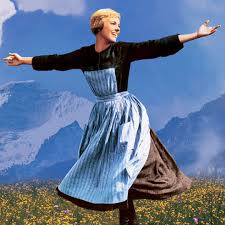 The Sound of Music is actually based on the true story of the von Trapp family and how they fled from Austria. Andrews met with the real Maria von Trapp, and she actually taught Andrews how to yodel for The Lonely Goatherd! Watch the original clip of it here.
2. Julie Andrews Had Her Own Variety Show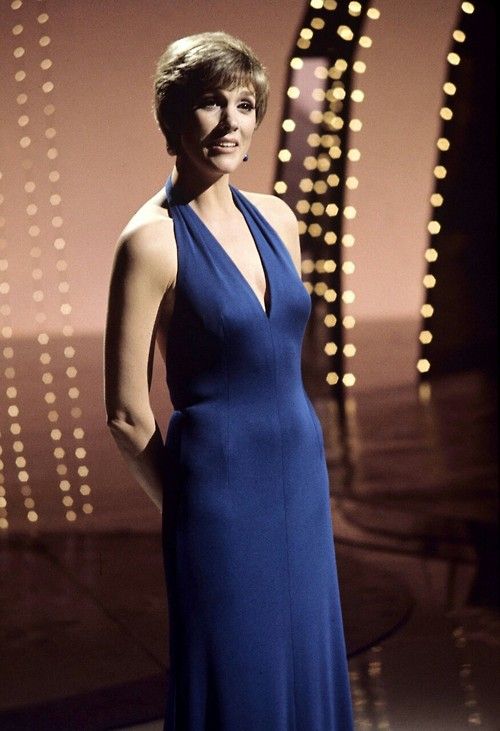 Did you know that Andrews hosted her own show? On this show, she interviewed a variety of guests and performed beautiful singing numbers. Unfortunately, it only lasted for a single season in 1972, but it won seven Primetime Emmy Awards. She would make an excellent addition to the late-night show roster today!
3. Julie Andrews is Technically Royalty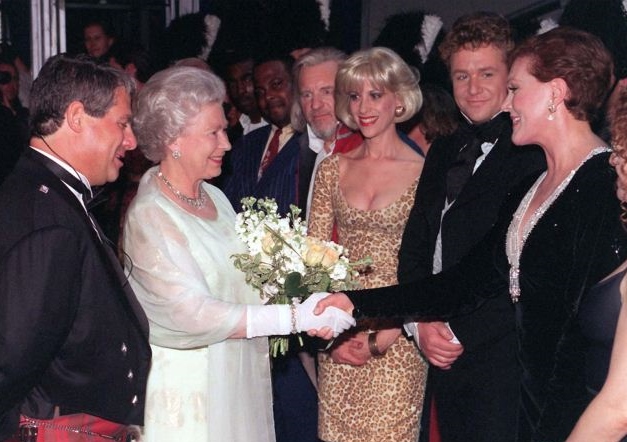 Julie Andrews was dubbed a DBE (Dame of the British Empire) by the late Queen Elizabeth II in the year 2000. Andrews is not only a film icon but an incredible philanthropist who serves numerous charities such as Save the Children and UNIFEM. So, not only is she entertainment industry royalty, but she's also real royalty! The actress has also met multiple members of the royal family throughout her career, including Prince Phillip.
4. She Initially Turned Down The Role of Mary Poppins!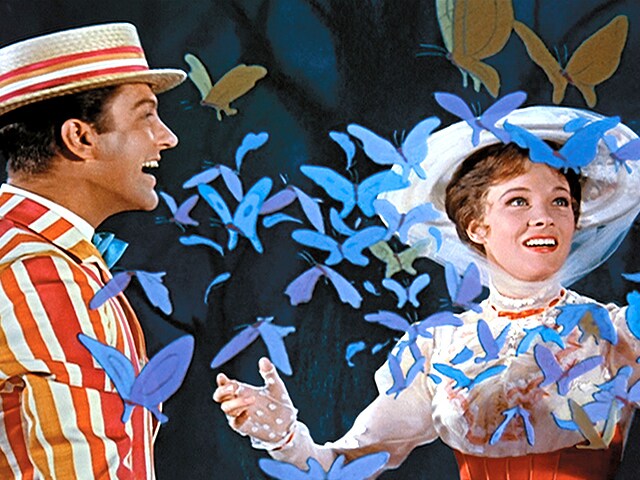 Andrews was actually pregnant when the role of Mary Poppins initially came about, which caused her to initially decline the role. But, Walt Disney had seen her in a show on Broadway and was willing to wait until after she had given birth for her to have the role. Thus began a long and amicable friendship between Andrews and Disney. Later on, she once again declined to reprise the same role because she thought that it was time to hand off the umbrella to Emily Blunt.
5. Julie Andrew's Role in The Princess Diaries Was Not Originally As Big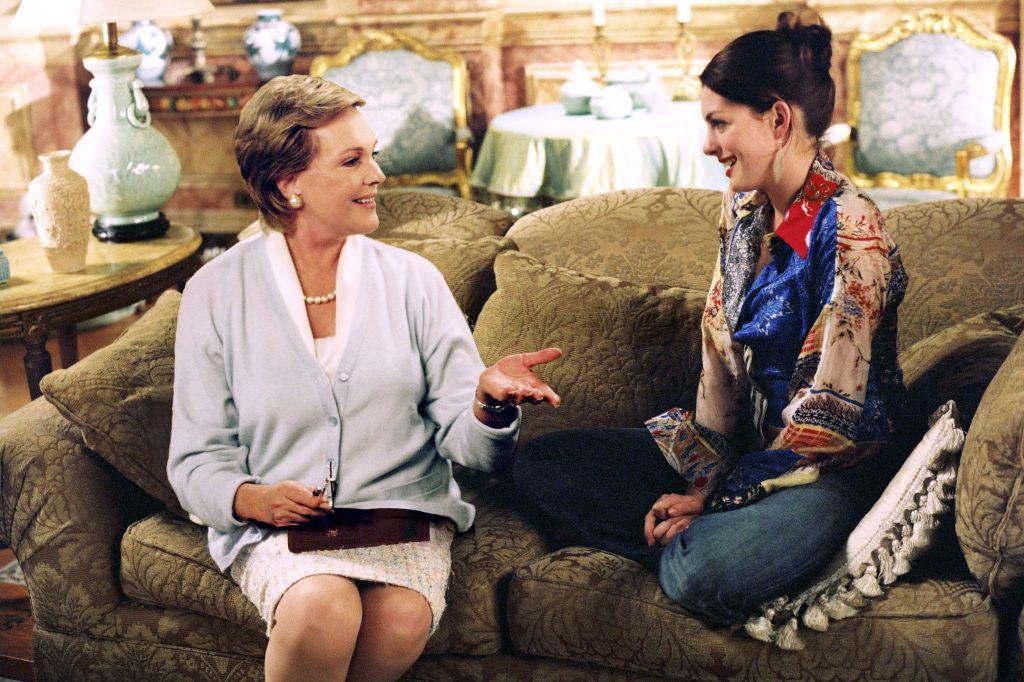 In the books, Mia's father is still very much alive. However, when director Garry Marshall was casting the film adaptation, he knew he needed to bring in a big name to draw people in. Enter Julie Andrews. An executive decision was made to actually kill off Mia's father entirely to make room for the importance of Julie Andrews and her character, and the author of The Princess Diaries series, Meg Cabot, was on board with this decision.
Can you imagine the Princess Diaries movie where Queen Clarisse isn't as involved in molding Princess Mia? Or if Walt Disney gave up on Julie Andrews and Mary Poppins was played by an entirely different person?
---
Find another actress who plays iconic characters here.
FEATURED IMAGE VIA BOOKSTR / CHLOE FONGE