Pakistan became independent and separate from Britain and the India subcontinent on August 15, 1947. It was split into West and East Pakistan on opposite sides of India (East Pakistan became Bangladesh in 1971). There is a lot of history on how the partition between India and Pakistan happened, and much of it was violent and bloody.
Background
Britain had colonized India in 1858 before finally granting India and Pakistan independence on August 15, 1947. Britain announced its plan to grant them independence the previous year, as it could no longer afford to colonize the large country.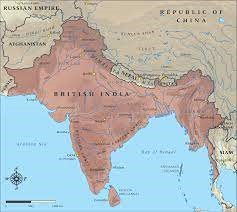 Britain had divided the country by religion by giving political seats specifically for Muslims and seats for Hindus. So when they were getting ready to decolonize India, Indian Muslims were worried because India was majority Hindu. Muslims thought they wouldn't be represented in government and in general as they were before. This fear spread across the country.
The Partition of India and Pakistan
Many Muslims pushed for a new country, and the All-India Muslim League party leader, Muhammad Ali Jinnah, demanded it as part of independence. (Here is a book about how he and others accomplished this.) The other parties disagreed, as they wanted one united India. This disagreement led to violence, and many people died—some say a million or more, but no fewer than a few hundred thousand. It was eventually decided that there would be a split. The border boundaries were decided by British bureaucrats, most notably Cyril Radcliffe, and local political elites who saw opportunities by working with them.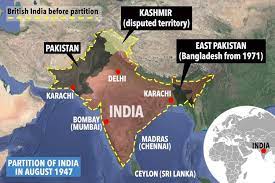 Millions were displaced both during and after the separation. Muslims who lived in India had to move to where Pakistan would be, and Hindus in what would later be Pakistan had to move to India. The rush to get to the right side of the border, and the resentment between the groups, caused much of the violence. Here is a book that does a good job explaining the partition of India, both before and after.
Why August 14th?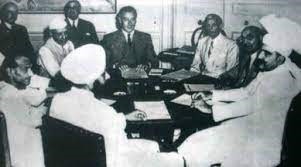 The Indian Independence Act granted India and Pakistan freedom on August 15, but Pakistan celebrates Independence on August 14. There are theories as to why this is (which you can read here), but one is because of the time difference. Pakistan is 30 minutes behind India, and since independence was granted at midnight in India on August 15, it was 11:30 p.m. on August 14 in Pakistan. It may also be that Pakistan wanted to celebrate independence on a different day (though I can't say for sure).
Celebrations Today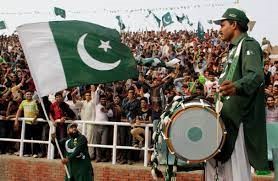 Independence Day in Pakistan is called Yāum-e-Āzādi, and it's a national holiday. The main celebration happens in Islamabad, Pakistan's capital, and festivities include fireworks shows, concerts, parades, markets, and more. Many dress in green and white, the colors of Pakistan's national flag, and there are also speeches from the president and other important political figures. There are also special TV programs to celebrate, and some institutions create their own. It is a big celebration, and the people, especially the youth, are passionate and excited about this day.
---
India and Pakistan will celebrate 76 years of independence this year.
For more history articles, click here.
FEATURED IMAGE VIA DAILY EXPRESS