Futurama has returned to television with an all-new season and fans of the sci-fi comedy series are rejoicing. The show first premiered in March of 1999 and has since been cancelled and revived multiple times, despite rating higher than King of the Hill, Family Guy, and South Park in its first season. The show features Fry, an immature but kind-hearted pizza delivery boy who wakes up in the year 2999 after falling into a cryogenic pod. He gets a job as a cargo delivery boy for Planet Express, a delivery company run by his only living relative Professor Hubert J. Farnsworth. He meets Leela, a one-eyed mutant and his primary love interest, and a foul-mouthed, beer-drinking, cigar-smoking robot named Bender. Together, the rag-tag team embark on adventures making deliveries across the galaxy.
Fans enjoy the show's unique, futuristic world and slap-stick sense of humor. But it may surprise some to know that the series borrowed heavily from science fiction writers like Philip K. Dick, Robert Heinlein, and Robert Sheckley. The show itself was even made into a comic book series in 2000. For the show's newest season, I thought it was only appropriate to make a list of sci-fi books to read if you love the show. If you enjoy Futurama, check it out below!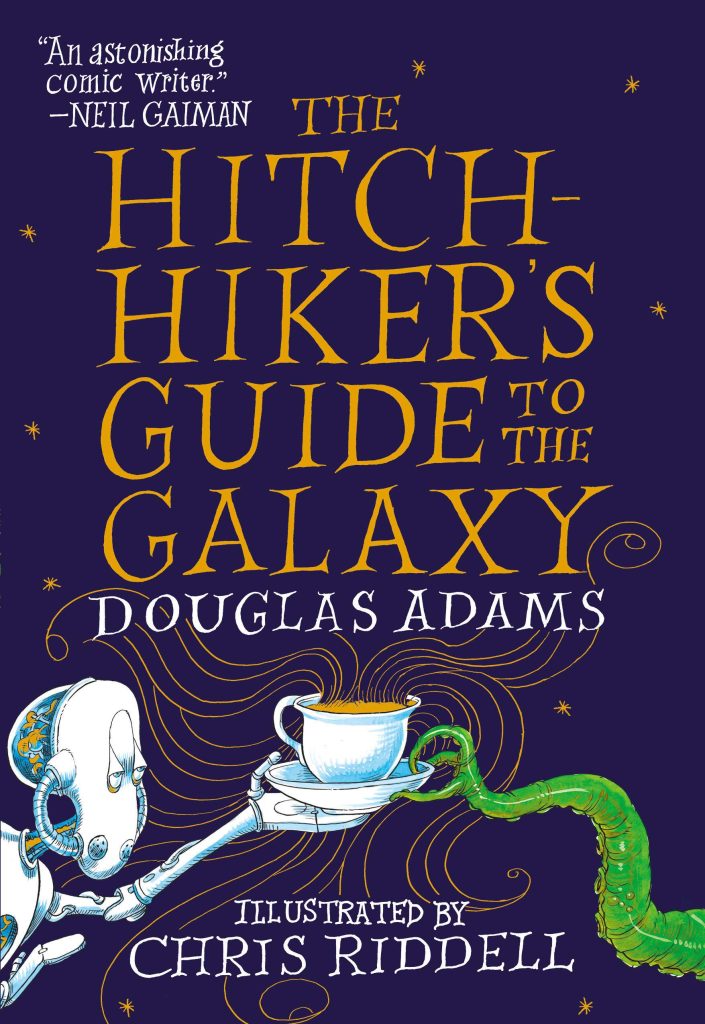 This pithy sci-fi novel captures the ridiculousness of Futurama and its outer space setting. The story begins when Arthur Dent's house is demolished, along with the rest of the planet, to make way for a hyperspace express route. His friend reveals himself to be an alien, and he finds himself traversing a hostile universe with a group of unreliable characters. His only help is a book titled The Hitchhiker's Guide to the Galaxy with the words "DON'T PANIC" written on its cover. Douglas Adam's humorous, mega-selling sci-fi novel is sure to appeal to fans of Futurama.
Space Opera by Catherynne M. Valente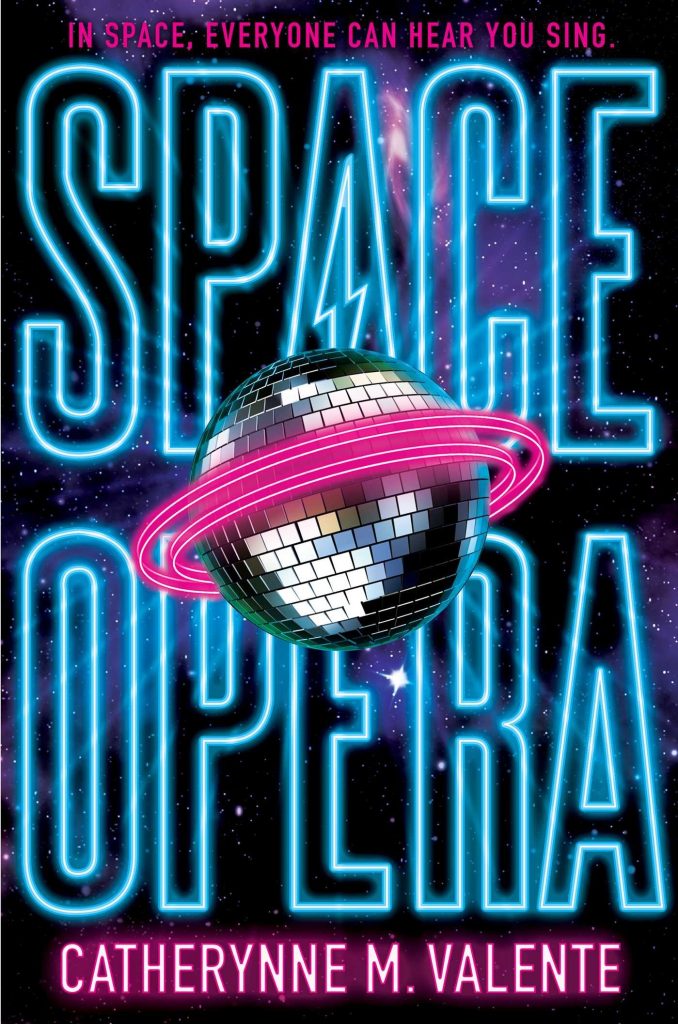 A strange tradition takes place following wars that tore the galaxy apart: the Metagalactic Grand Prix. The event involves a gladiator contest, a beauty pageant competition, and a concert extravaganza. The goal is to bring everyone together after the universe was almost destroyed. Species that don't have feet, mouths, or faces in the traditional sense come from all over to participate in the high-stakes competition. This year, humankind has discovered the universe. Where they expected to discover diplomacy and an advanced intelligent alien species, they find lipstick and electric guitars. The fate of their planet now rests in their ability to rock. The fun, glamourous, and equally ridiculous story has all the best elements of Futurama that fans of the show will enjoy.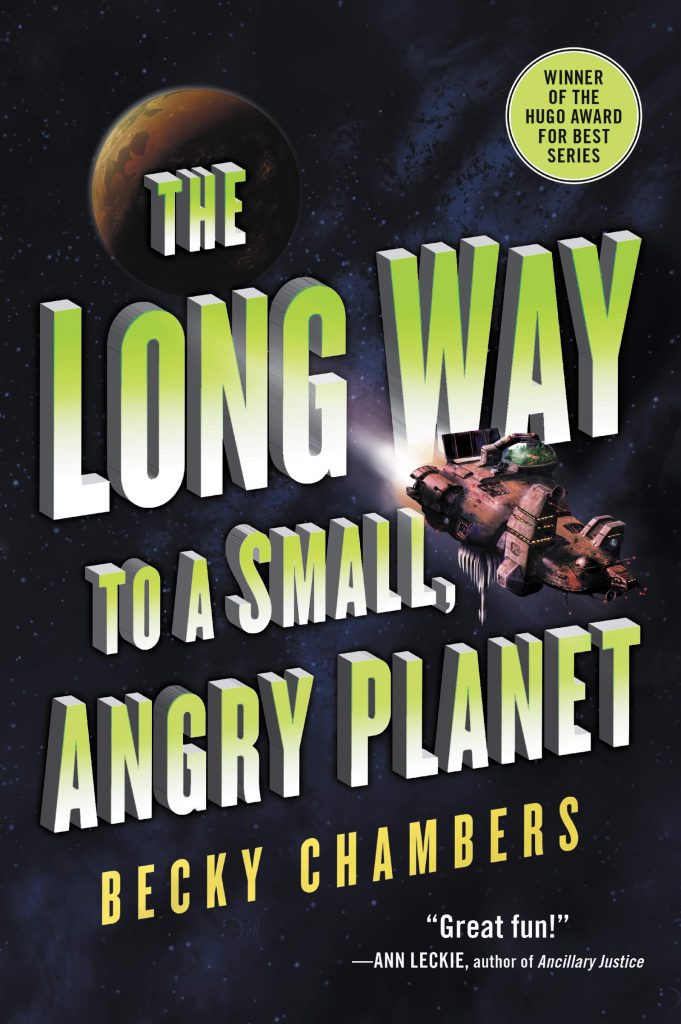 When Rosemary Harper joins the Wayfarer, she meets an oddball crew consisting of the ship's reptilian pilot Sissix, talkative engineers Kizzy and Jenks, and the Captain, Ashby. Life aboard the ship is strange and dangerous as the crew tunnel through wormholes to reach a distant planet. On the way, they encounter unexpected mishaps and adventures that will make them depend on each other to survive. This fun, light-hearted space novel has everything fans love about Futurama.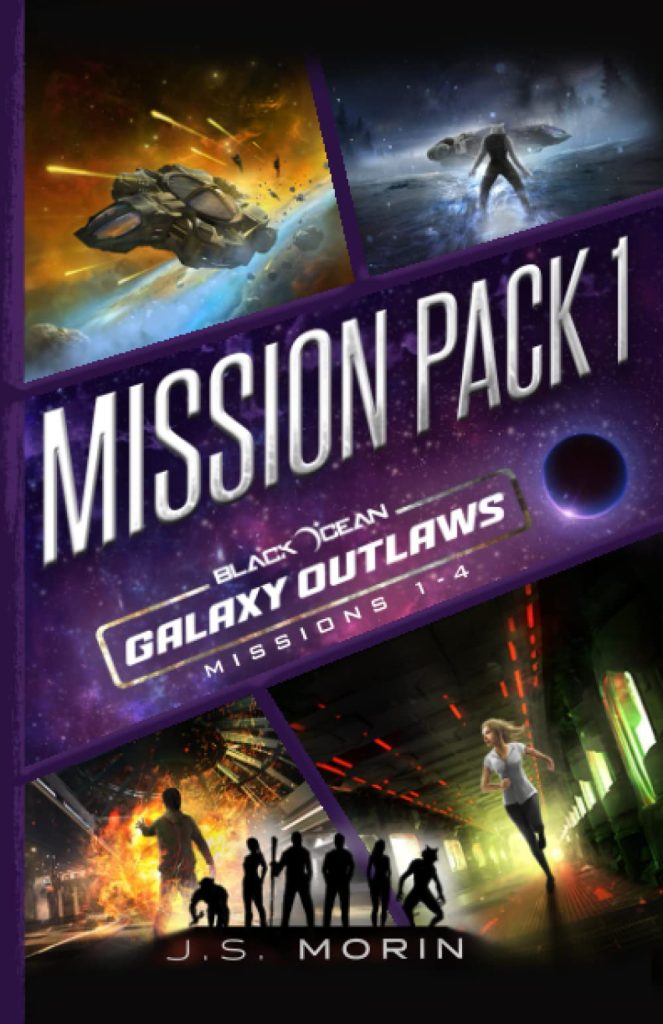 The Mobius is a ship run by a ragtag crew consisting of Captain Carl Ramsey, his ex-wife who pilots the ship, a drunk, four-handed mechanic, the galaxy's most wanted wizard, and a xeno-predator that runs security. The misfit crew is in search of a mission with a big pay-day or just enough to be able to pay for fuel. As they traverse the universe, they embark on a number of dangerous and ridiculous adventures. Galaxy Outlaws is a great read for fans of Futurama's zany cast of characters and galactic setting.
Space Team by Barry J. Hutchison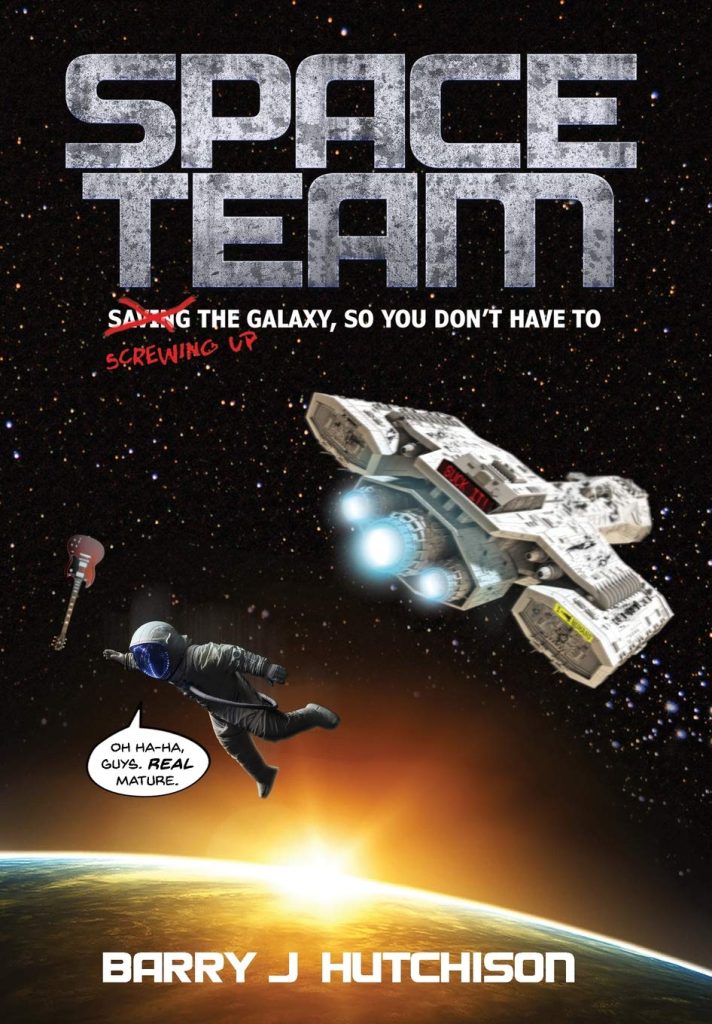 Conman Cal Carver is mistakenly abducted by aliens; that's when things go from bad to worse. He's whisked across the galaxy and thrown in with some of the sector's worst villains and scumbags, including a blue alien woman, a cyborg, a werewolf-like alien, and a green blob with eyes. Together, they embark on a mission to save alien civilization from extinction that takes them to reaches of the galaxy even the authorities wouldn't dare venture to. Fans of Futurama are bound to enjoy this whacky sci-fi comedy set in outer space.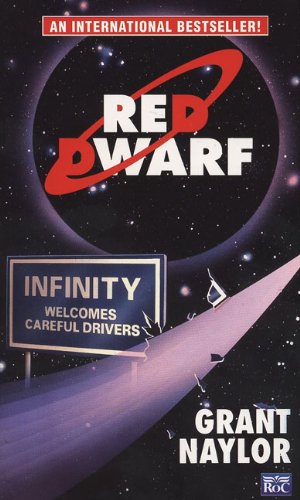 When Lister gets black-out drunk on his birthday, he wakes up in a bar on one of Saturn's moons with a passport with the name "Emily Bernstein." He joins the crew of the Red Dwarf bound for Earth but never makes it. The last of the human race, Lister, has only a dead man, a senile computer, and a highly evolved cat as company. As they begin their journey home, they embark on adventures that defy logic and at times, physics. Fans of Futurama will love Grant Naylor's bestselling sci-fi comedy series.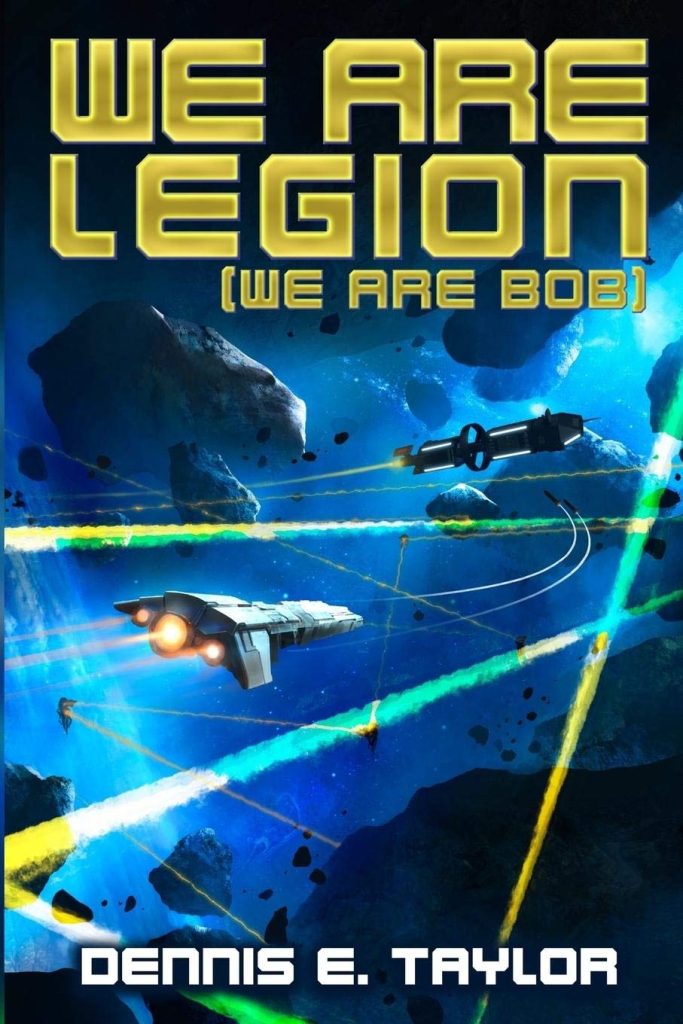 When Bob Johansson dies, he wakes up a century later uploaded into a computer. He has also been declared by the government to be without rights. The property of the state, he is the controlling AI in an interstellar project to find habitable planets. He has a choice: go along with the project or be shut off. He agrees and tries to get as far away from Earth as possible. But alien lifeforms don't like trespassers. Dennis Taylor's sci-fi comedy adventure is a fun, wacky read for Futurama fans.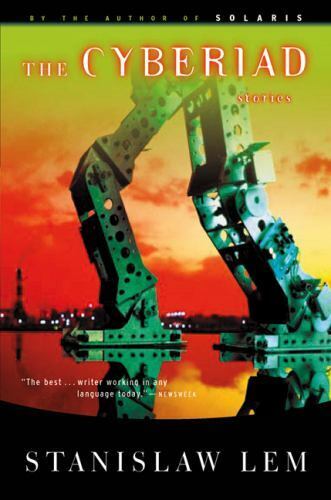 Trurl and Klapaucius are two aging, genius inventors. Friends and rivals, they are constantly trying to outdo each other with cybernetics. Their feats are nothing short of incredible. Lem's novel includes epic battles in which the two geniuses must use their wit to outsmart a monarch obsessed with hunting, examinations of humanity, and a robot prince trying to woo a princess. This ridiculous and hilarious sci-fi comedy will appeal to Futurama's large audience.
---
If you noticed a pattern in these recommendations, you're absolutely correct. These sci-fi comedy adventures capture the wacky, fun, ridiculous, slap-stick comedy style of Futurama and, many times, its oddball cast of characters. There's a lot to love about the wildly popular television show, but these books capture the absolute best.
Now that we've explored some Futurama-esque novels tell us what you think! Do you agree with our list? For more sci-fi book recommendations, check out our article here!
FEATURED IMAGE VIA CANVA