Anne Rice is one of the most widely-read authors in modern history, boasting a staggering body of work comprising nearly forty novels that have sold over 150 million copies. She is most known for her supernatural Gothic series Vampire Chronicles, which includes her wildly successful debut novel Interview With the Vampire. Rice is typically associated with the genre of supernatural fiction, and her works often focus on creatures such as vampires and werewolves. In celebration of Rice's unique spirit and profound cultural influence, we've researched a few interesting facts about her life and career.
1. Anne Is Not Her Given Name
Anne Rice was born Howard Allen O'Brien in New Orleans, Louisiana, on October 4, 1941. She was the second of four daughters born to Howard and Katherine (Allen) O'Brien and was named after her father. Rice later explained that her mother "had the idea that naming a woman Howard was going to give that woman an unusual advantage in the world," but on her first day of kindergarten, she requested to be called "Anne."
In 1961, she married her high school sweetheart Stan Rice and took his surname, becoming Anne Rice.
2. She Worked A Variety of Jobs Before becoming a Writer
To support herself while attending college, Rice worked as an insurance claims examiner, a waitress, and a cook. She studied briefly at Texas Women's University and North Texas State College before she married Stan Rice. The couple moved to California, where the author earned a bachelor's degree in political science from San Francisco State University.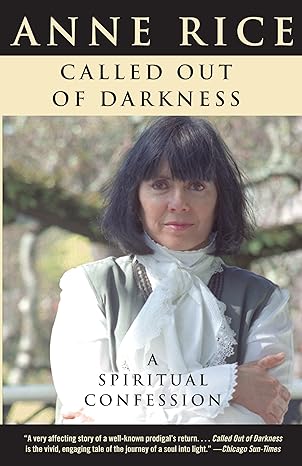 In her memoir, she writes that she chose to study political science rather than English or creative writing because "I was a poor reader, and, in fact, couldn't major in English because I could not read the amounts of Chaucer or Shakespeare assigned in the classes." However, in 1972, she received her M.A. in Creative Writing from San Francisco State University.
3. She Was First Drawn to Vampires Due to Hollywood
When Rice was a child, she was struck by the 1936 horror film Dracula's Daughter, which served as a sequel to the original Dracula film and starred Gloria Holden as the daughter of Dracula. In a 2017 interview with The Daily Beast, Rice recalls being mesmerized by the film, claiming, "It established to me what vampires were — these elegant, tragic, sensitive people."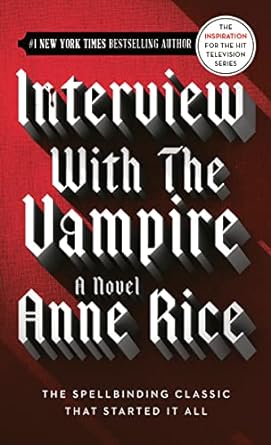 When she wrote Interview With the Vampire over a period of five weeks in 1973, she drew upon Dracula's Daughter and other Hollywood interpretations of vampires rather than turning to Bram Stoker's 1897 Dracula for inspiration. In fact, she told The Guardian in 2019, "I have not, to this day, read Dracula in its entirety."
4. She Wrote About More Than Vampires
Rice is most often associated with Interview With the Vampire and the subsequent series of thirteen novels that comprise The Vampire Chronicles. However, Rice also branched out to write novels of various other genres. In 1983, she released the erotic novel The Claiming of Sleeping Beauty under the pseudonym A. N. Roquelaure, which became a quartet known as the Sleeping Beauty series. She also published the erotic novels Exit to Eden and Belinda under another pen name, Anne Rampling.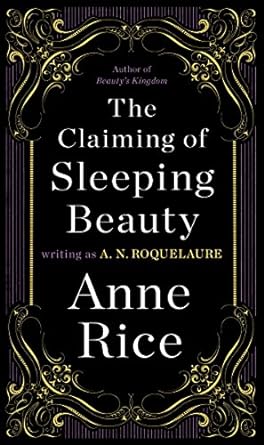 In addition to her forays into erotica, Rice published several Christian novels, including 2009's Angel Time — part of a series about angels called Songs of the Seraphim — and 2005's Christ the Lord: Out of Egypt, a portrayal of the life of Christ from ages seven to eight.
5. She Had a Tumultuous Relationship With Religion
Although Rice was raised in an observant Roman Catholic family and attended parochial school, she became agnostic when she went to college. However, she had an experience of conversion in 1998. She writes in her memoir that, "In the moment of surrender, I let go of all the theological or social questions which had kept me from [God] for countless years." For over ten years, she returned to the faith of her childhood and began writing Christian fiction.
In 2010, Rice released a message via Facebook in which she claimed she was "out" on organized religion. She wrote, "In the name of Christ, I quit Christianity and being Christian," after struggling with the religion's viewpoints on birth control, homosexuality, and science, although she maintained that the optimism that she gained through her rediscovery of faith would continue to remain central to her writing.
6. Writing Was a Family Affair
Stan Rice, the author's husband of 41 years, was a poet, painter, and professor of English and Creative Writing at San Francisco State University. He published seven volumes of poetry, including Red to the Rind and Fear Itself. He won several awards for his poetry, including the Edgar Allan Poe Award of the Academy of American Poets.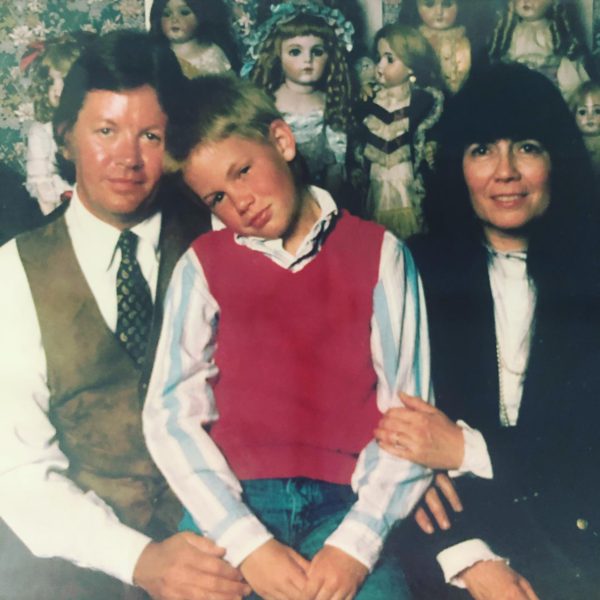 After the tragic loss of their daughter, Michele, to a rare form of leukemia, the couple had a son, Christopher Rice. He's a best-selling novelist and recipient of the Lambda Literary Award who has published books such as The Moonlit Earth, The Heavens Rise, and most recently, Sapphire Storm. The mother and son also co-wrote the Ramses the Damned novels The Reign of Osiris and The Passion of Cleopatra.
7. She Took a Theatrical Approach to Book Signings
At her book signings, Rice often dressed up in costumes and put on a show for her devoted fans. According to an article from Entertainment Weekly, she dressed up as "the bride of the moon and the stars" for a 1996 signing for Memnoch the Devil, wearing a black satin gown with a black wig and gold beaded headdress. In a clip from the author's official YouTube channel, you can even watch her arrive at a late '90s book signing in a hearse accompanied by a full New Orleans jazz ensemble, where her assistants — dressed in ghoulish capes and masks — carried her in a coffin.
8. She Believed Vampires Were a Metaphor for the Human Condition
Vampires are a central topic that Rice returned to again and again in her expansive oeuvre. In a 1993 interview with ABC, she claimed that her fascination with vampires stems from an interpretation of the supernatural creatures as an adept metaphor for the human condition, explaining that, "all of us make ruthless compromises in order to live, don't you think?"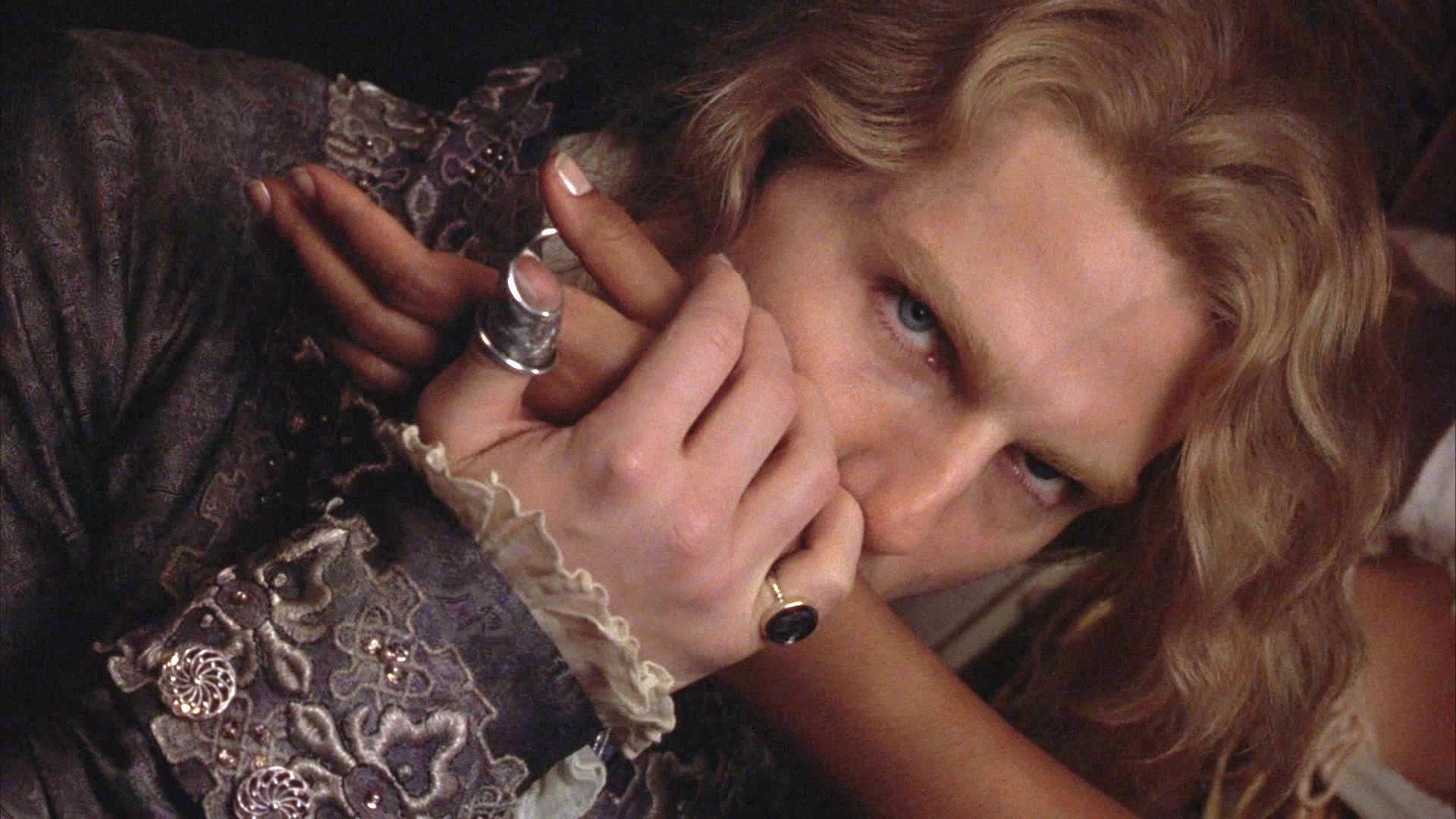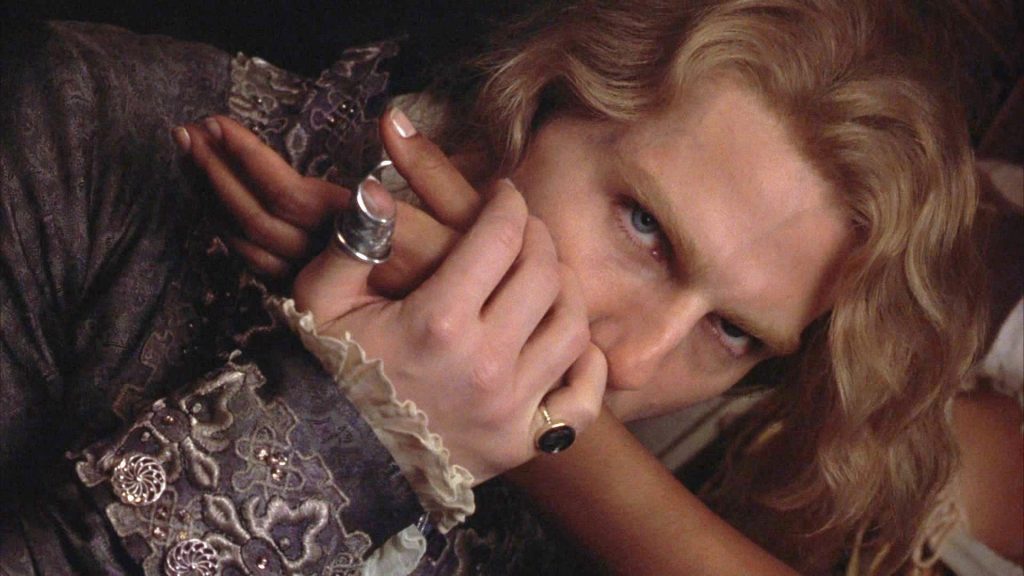 Rice's vampires were depicted as outsiders who were feared by and isolated from mainstream society, which attracted many fans who felt that they could relate to the feeling of being pushed to the margins.
On December 11, 2021, at the age of 80, Anne Rice passed away due to complications from a stroke, leaving behind an awe-inspiring collection of novels and a cultural impact that is nearly impossible to overstate. The prolific author forever changed the genre of Gothic Literature and inspired a revival of interest in vampires. Her Vampire Chronicles series inspired an intensely devoted fanbase, and her writing has been adapted into various forms of media, from musicals to film and television. Her portrayal of vampires as brooding, complicated, supernaturally attractive creatures is incredibly influential for our modern conceptions of the monsters, and her work has inspired much of the wealth of vampire-related content in the entertainment world since Interview With the Vampire — from The Lost Boys and Buffy the Vampire Slayer to Twilight.
---
To read more from Bookstr about Anne Rice, click here, and to read more articles about vampires, click here.
FEATURED IMAGE VIA ANNE RICE OFFICIAL WEBSITE