Human beings love to tell stories. It's in our nature to utilize storytelling as a means of connecting with others and communicating the thoughts, feelings, and truths we might otherwise be too vulnerable to share. There is no shortage of stories in the world. Especially in the current digital age, media of all kinds is constantly at our fingertips. This proliferation of stories means that now more than ever, we are able to find narratives and characters that speak to us personally and make us feel seen. As a young person, this couldn't be more true. There are more books, TV shows, and movies about young adults than I could ever hope to consume. The same is true of children and teens, but there's one age population that often seems to be left out of stories.
With more life experience than most, older adults should be a prime demographic for creating and telling stories. Yet, if you walk into any bookstore or scroll through the library of any video-streaming website, you'll likely struggle to find a story featuring an elderly protagonist. Oftentimes, stories centered around young people will include a wise older character meant to guide the protagonist on their journey, but apart from a handful of scenes, these older characters remain in the periphery of the narrative. However, while they can be hard to track down, stories that center on older adult protagonists are some of the most insightful and enriching you'll ever encounter. So if you're looking for the kind of deep wisdom only age can provide, check out these books.
After 40 years of service to the Museum — a covert organization of assassins — 60-year-old friends Billie, Natalie, Mary Alice, and Helen are forced into retirement. Their skills are considered antiquated in the new age of technology, so while some of them are more ready to let go of their career than others, the women have no choice but to settle into retirement. As a parting gift, the quartet is sent on an all-expenses-paid cruise, where they discover the Museum has ordered a hit on them, setting them off on a mission to take down their former employer. In order to survive, they'll have to prove that women of a certain age are more capable than anyone gives them credit for.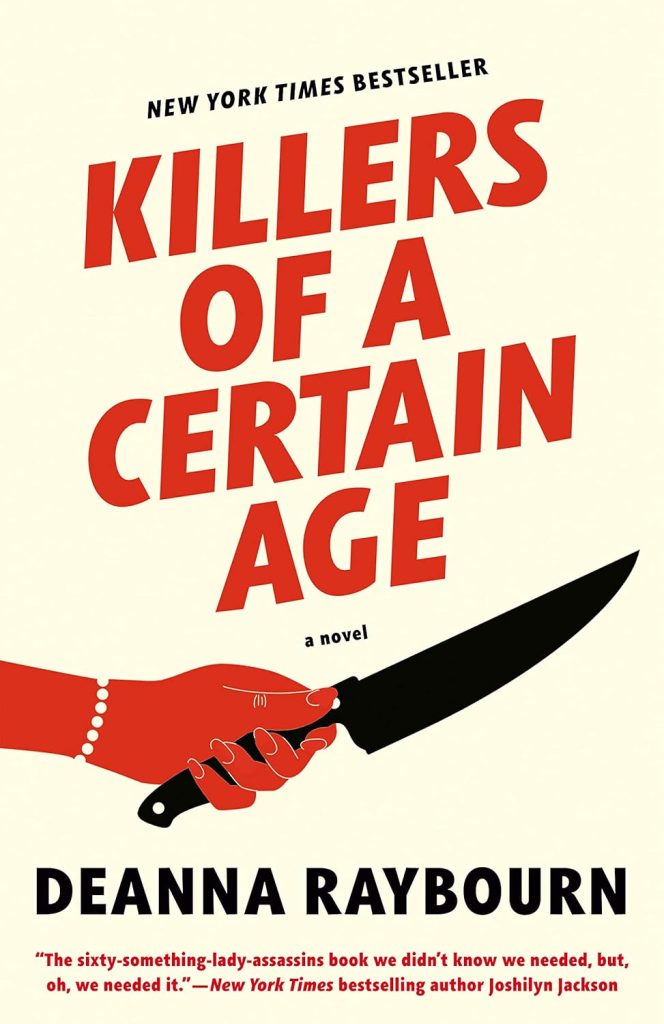 National treasure Deanna Raybourn never fails to enchant with her signature dry wit, sophisticated storylines, slick twists, and smart eccentric women who anchor her books. Her latest is a romping, wild delight from start to finish. Killers of a Certain Age is the 60-something lady assassin book we didn't know we needed, but, oh, we needed it. I love this book.

Author Joshilyn Jackson
Fifty-nine-year-old Ove is the epitome of a cranky old man. He's quick to anger and stuck in his ways, which has earned him a less-than-favorable reputation with his neighbors. But little do his neighbors know the pain Ove masks behind his unfriendly demeanor. Enter a young couple and their two daughters, who move in next door to Ove. What begins with an incident involving a U-Haul and Ove's mailbox soon develops into an unlikely friendship between Ove and this young family. Through this relationship, both Ove and his community will be changed in ways none of them could have ever anticipated.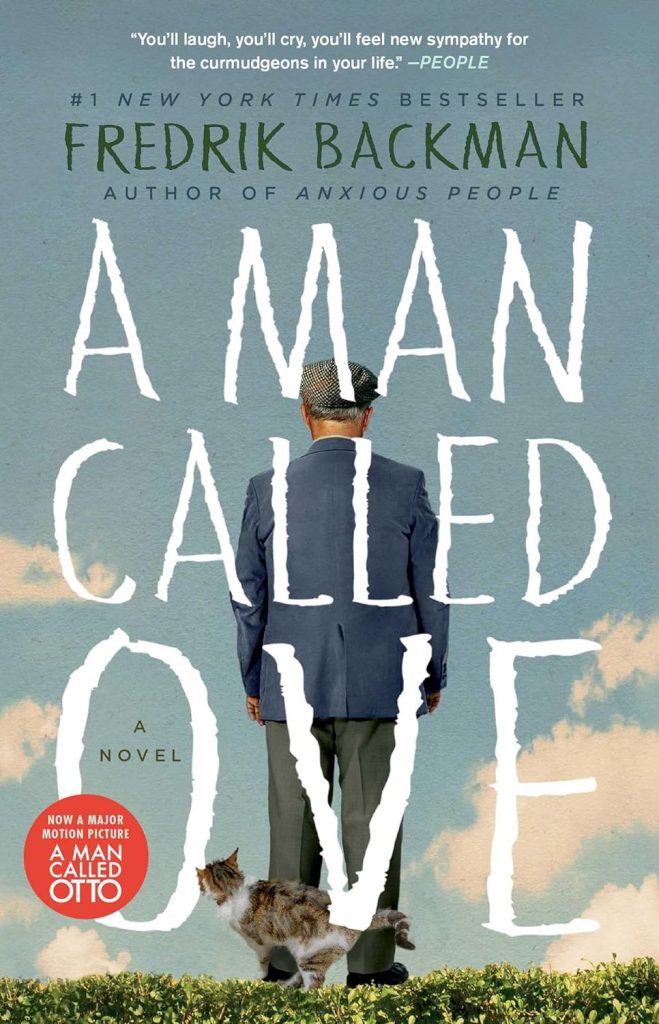 An inspiring affirmation of love for life and acceptance of people for their essence and individual quirks…a perfect selection for book clubs…bittersweet, tender, often wickedly humorous and almost certain to elicit tears.

BookBrowse.com
In the first entry in Osman's beloved Thursday Murder Club mystery series, an eclectic group of 70-year-old friends hold weekly meetings in the Jigsaw room of their retirement community. Dubbing themselves the Thursday Murder Club, the group comes together to discuss unsolved crimes as a way to pass the time and fend off their ever-looming boredom. However, things get a whole lot more interesting when the body of a local developer is discovered. With only a photograph left at the crime scene to go off of, the group launches their first real-life investigation. Can they solve the mystery in time? Or will they be the killer's next victims?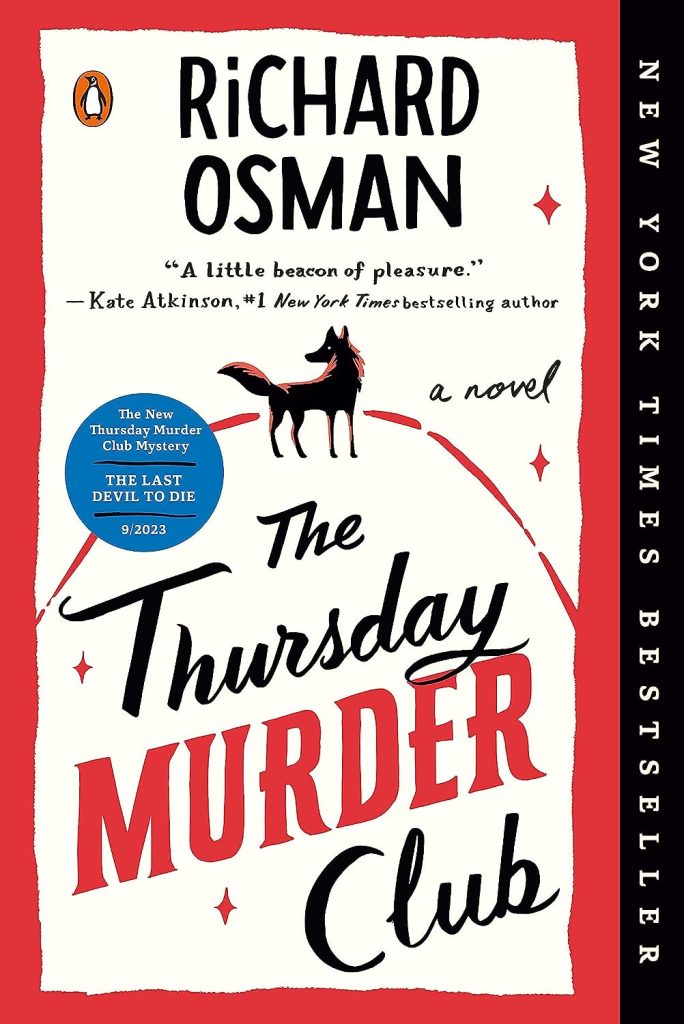 An imaginative and witty whodunit…Osman's careful attention to the realities of life in a retirement village ensures that The Thursday Murder Club is a compassionate, thoughtful tribute to a segment of the population that's often dismissed and ignored…Great fun.

BookPage
Maud, an 88-year-old Swedish woman, is completely alone, and that's the way she likes it. She spends her days globetrotting and perusing the web from the sizeable apartment she inherited from her father after his unexpected death when Maud was just 18. For 70 years now, she's lived in the apartment rent-free, and it's all she's ever needed. However, the world can't seem to leave Maud in peace when she's plagued by a series of mishaps involving a past love's new romance, a local big name looking to steal Maud's apartment, and a neighborly feud. But these little spats are the least of Maud's worries when a dead body is found in her apartment, making Maud the prime suspect.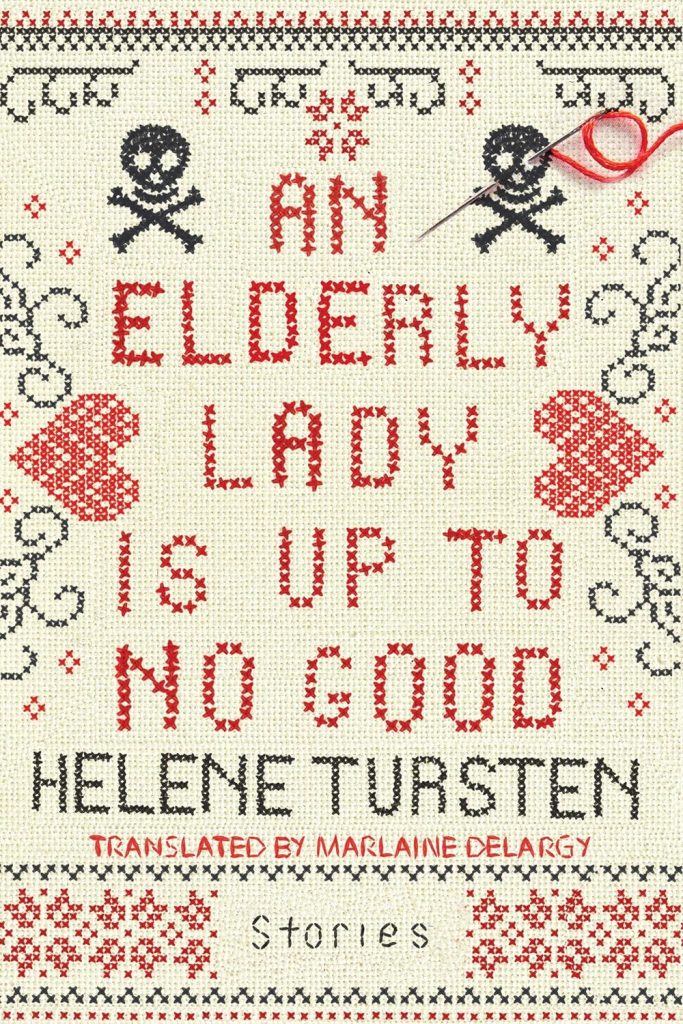 [A] deliciously noir short story collection…Tursten takes readers deep inside Maud's head as she plots the demise of anyone who crosses her…Here's hoping Tursten brings back the flinty homicidal octogenarian for more adventures.

Tina Jordan, The New York Times
When Harriet Chance finds herself widowed at the age of 78, she decides to embark solo on the Alaskan cruise her late husband of 55 years, Bernard, had planned. Harriet is hoping the trip will help her find purpose and direction as she enters this next uncertain phase in her life. However, the adventure she ends up taking thrusts her into a reexamination of her past instead, forcing her to confront unexpected truths about herself. This thoughtful, heartfelt novel explores the imperfect yet beautiful nature of our relationships with our children, our life partners, and, most importantly, ourselves.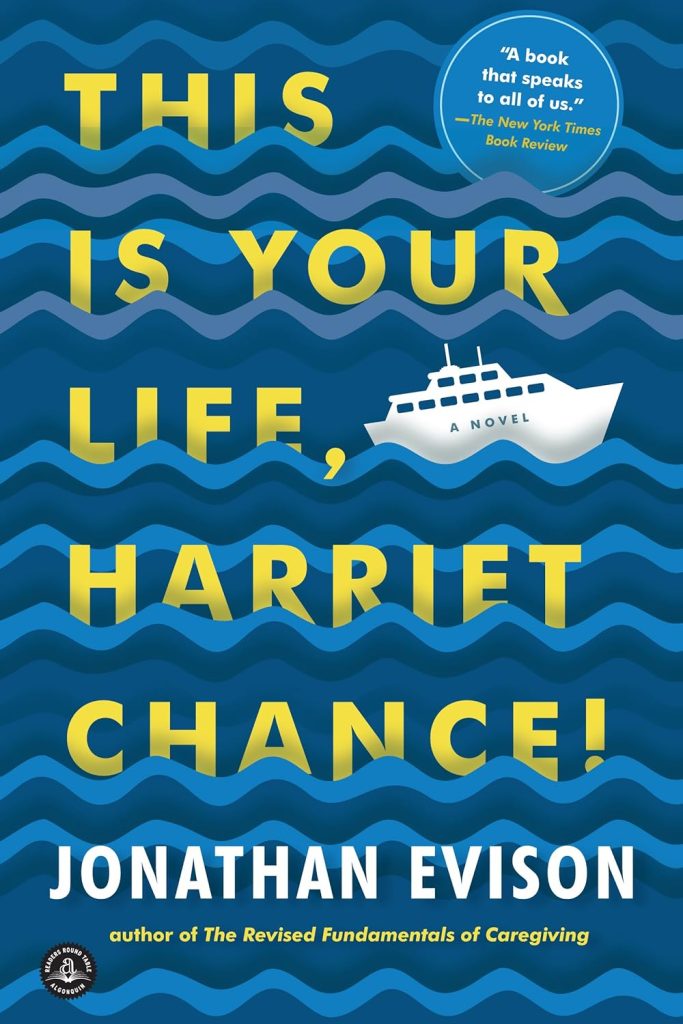 An irresistible, inventive novel full of important ideas about how we live our lives as parents, children, partners, and human beings.

Author Jami Attenberg
After the death of his wife, retired 68-year-old Major Pettigrew meets Mrs. Ali, a Pakistani shopkeeper who is able to pull Major Pettigrew out of the systematic world he once knew and thrust him into the present, where he, for the first time, must interrogate his own traditions and beliefs. Mrs. Ali is also a widow, and the two of them become fast friends. Though they both feel something deeper for each other than simple friendship, the disapproval of their community members — who view Mrs. Ali as a perpetual outsider despite her being born in Cambridge — prevents their relationship from developing any further, forcing Major Pettigrew to choose between his roots and his potential future.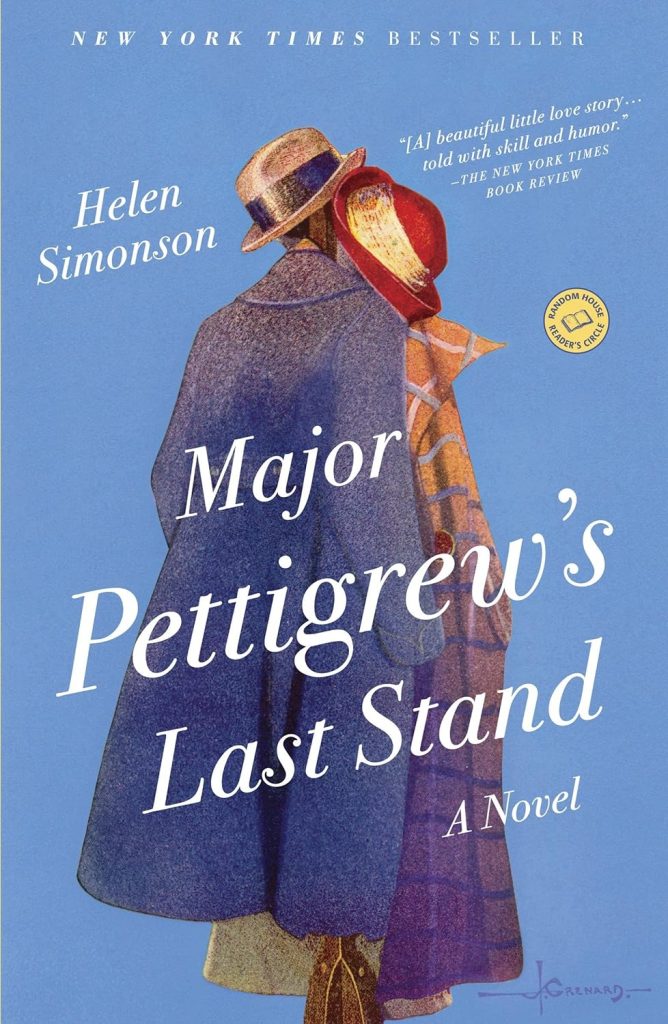 With courting curmudgeons, wayward sons, religion, race, and real estate in a petty and picturesque English village, Major Pettigrew's Last Stand is surprisingly, wonderfully romantic and fresh…the best first novel I've read in a long, long time.

Author Cathleen Schine
To say Lillian Boxfish has lived a fulfilling life would be an understatement. In the 1930s, when Lillian was a young woman trying to make a space for herself in New York City, she went from a copywriter for Macy's to the country's highest-paid woman in the world of advertising. Even now, in 1984, at the age of 85, Lillian is still going to parties and living life to the fullest. This novel follows Lillian as she sets off on a 10-mile walk around the city, documenting her interactions with security guards, bartenders, parents, children, and even criminals as she reflects on her life and notices all the ways in which New York has evolved and all the ways in which it has stayed the same.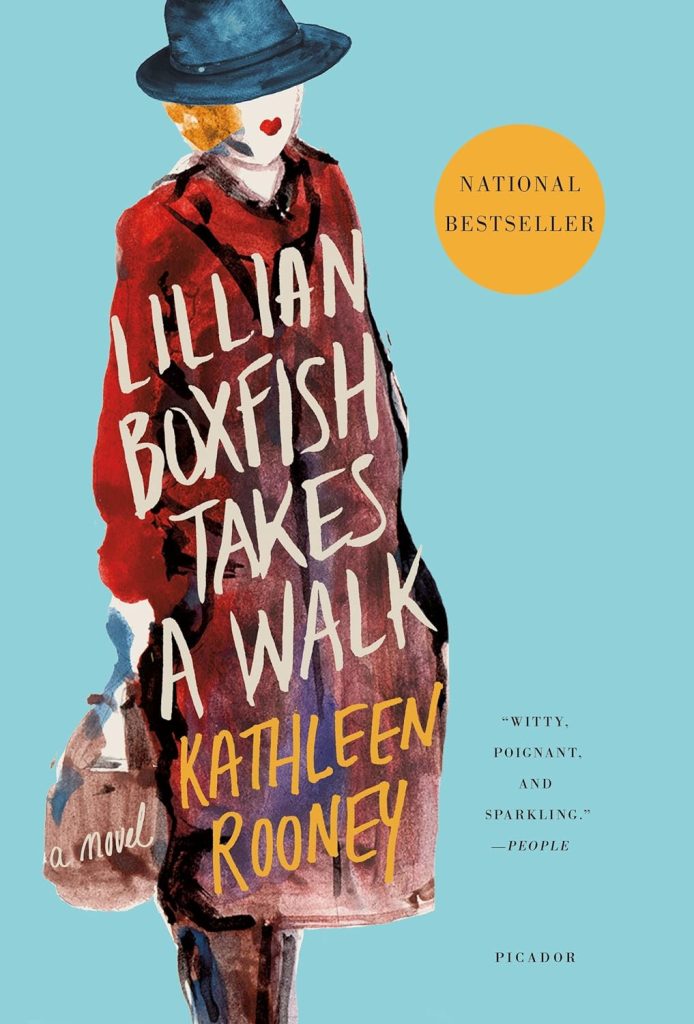 Irresistible…funny and touching…This witty and heartfelt ode to a city, to its infinite variety, to its melting pot of citizens not only enchants but offers an important lesson: that human connections and work are what give life meaning.

Boston Globe
---
For more on elderly characters, click here.
For more book recommendations, click here.
FEATURED IMAGE VIA BOOKSTR / LAUREN NEE