Everyone loves when one of the love interests saves the other or they take care of the other. It's sweet and endearing when done correctly. However, I love to see a badass power couple killing it on the pages. That's not to say that a power couple wouldn't find themselves saving the other, but if their balance and equal and their alpha natures coexist harmoniously, that will get me to binge-read in one sitting.
"She was mine. She was all fucking mine. I was the king of the jungle, and the woman beside me was my queen."

― J.J. McAvoy, Ruthless People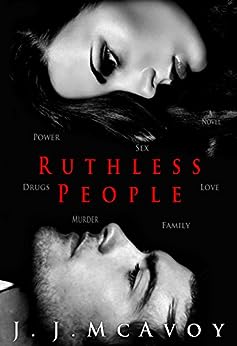 And doesn't that quote just about sum it up!? Um, yes, puh-lease! Melody and Liam are the next in line to rule the Chicago Italian and Irish mobs. They've been arranged to marry since birth in the hope of ending the rivalry between the families. Neither go into the marriage with anything more than a front expecting the worst from the other, but when they come out at the end of a fierce battle, they're the ultimate united front.
"I wonder what it's like to be a part of something. To feel as though you know your purpose and have your people."

― Kristy Cunning, Four Psychos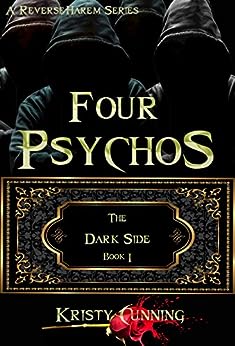 "Just so we're clear…we're going to walk in, fuck shit up, and walk out like the evil bosses we are, right?"

― Kristy Cunning, Two Kingdoms
I had to add both of those quotes to really encapsulate this series, and you still don't really see the absolute psychotic hilarity that this series is filled with. Cunning has a true wit about her when it comes to her FMCs, and I applaud it! The Dark Side series starts with Four Psychos, and our FMC is a ghost haunting a house that has four men who always share their women. They have no idea she's there and has been for years. Her goals, become a real girl, get railed by the hunky men, and then after she's partaken in sexy time, she plans on finding out who she is, where she comes from, and, more importantly, what popcorn tastes like.
As the series progresses and we find out just who our FMC and her men are, their relationship develops into more insanity but forged quite the bond. They will all stand together, toe-to-toe with their enemies, united in the strength they give one another.
"She is my mate. And my spy,' I said too quietly. 'And she is the High Lady of the Night Court.'


'What?' Mor whispered.


I caressed a mental finger down that bond now hidden deep, deep within us, and said, 'If they had removed her other glove, they would have seen a second tattoo on her right arm. The twin to the other. Inked last night, when we crept out, found a priestess, and I swore her in as my High Lady.' (…) 'Not consort, not wife. Feyre is High Lady of the Night Court.' My equal in every way; she would wear my crown and sit on a throne beside mine. Never sidelined, never designated to breeding and parties and child-rearing. My queen."

― Sarah J. Maas, A Court of Mist and Fury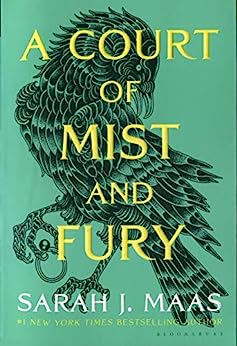 I don't think I need to further explain why these two are a power couple. This excerpt perfectly describes the balance and equality between Feyre and Rhysand. If her going back to a place that traumatized her to play spy for her mate and court isn't enough to show how badass she is, I don't know what else would. Rather than coddling her and hiding her from the war to come, Rhys emboldens her and fights beside her, ready to defend their people. Guh! Swoon!
"Kaede told herself that what she felt was only a little seed; she would simply not water it. It wouldn't grow any larger than this tiny prickle of attraction. She wouldn't let it.
But that night, after everyone had left, and they had all spread their blankets on the floor of the hall, Kaede lay awake for some time, trying to make out the sound of Taisin's breathing in the dark."

― Malinda Lo, Huntress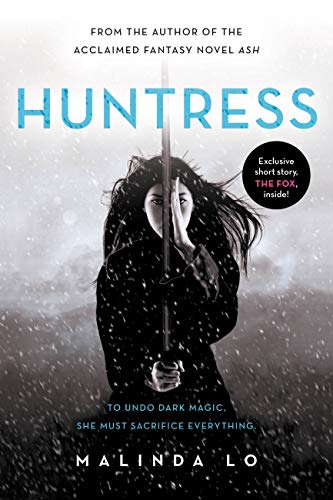 The slow budding friendship turned attraction, and then the star-crossed romantic relationship between a magical farm girl and a female assassin is just too good for words. But I'm going to do my best, anyway. These two really rely on one another to survive the quest they're on to save their kingdom. Though this is a fantasy, the relationship and the complications of a same-sex attraction for these women are realistic issues thrown into a world of faeries and magic. What makes it even better is the Asian inspiration utilized for this fantasy quest novel rather than the typical European fair.
"If this is death, Guild Hunter," he thought to his mortal as angelfire scored through his bones and touched his heart, "then I will see you on the other side."

― Nalini Singh, Angels' Blood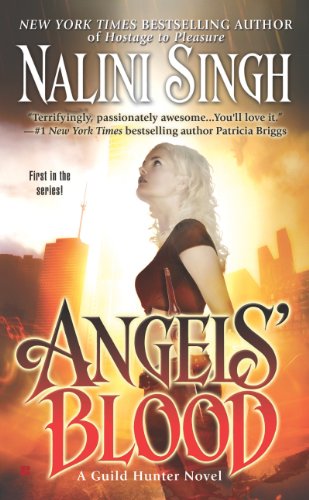 There are some romantic couples that stay with you forever, and Elena and Raphael have been with me for almost a decade, and I reread the series every year before the next book comes out. A mortal with extra abilities who hunts rogue vampires and an all-powerful archangel brings about one of the best romance stories out there. They're forced to work together. No one else could do the job like Elena, but they just might kill each other before the love can spark true. But when it does, and the dust settles, myths become reality, and a new era begins.
"Ah, those two. In a fight, they're lethal. Around each other, they melt."

― Richelle Mead, The Golden Lily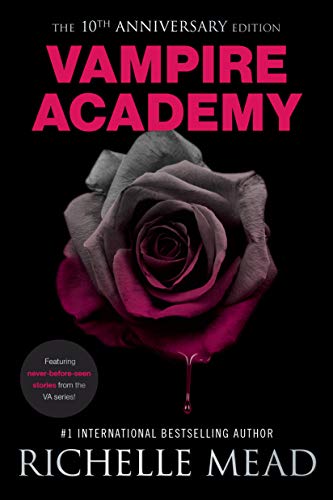 "Our gazes locked, so much passing between us. In those moments, I wasn't in a tent with him, on the run from those who regarded us as villains. There was no murderer to catch, no Strigoi trauma to overcome. There was just him and me and the feelings that had burned between us for so long."

― Richelle Mead, Last Sacrifice
So that first quote was from a spin-off series, but it is directly in reference to Rose and Dimitri. They're both badass, fierce Dhampire guardians who fight off killer strigoi and protect their Moroi charges. Their relationship grows from mentor and mentee to lovers, goes through an emotional rollercoaster of events and the potential that she may have to kill him to save him. Nevertheless, they stand together in the face of death and destruction, reliant upon one another to save not only their charges but themselves. Add in the snark, some Western novels, and a questionable father, and the story is elevated with that much more intrigue.
---
I cannot get enough romance books with tough-as-nails protagonists that support each other, present a united front, and kill it together equally. Did you see one of your faves in this brief list? Let us know what you think or if you have a couple you would have liked to see!
Click here to read about 6 Fantasy Girlfriends Who'd Burn Down the World For Their S/Os.
FEATURED IMAGE VIA CANVA