Barbie has hit the world by storm, and with it, Barbiecore. This niche fashion trend is all about pink, and the hotter, the better. You might have some old clothes gathering dust in the back of your closet (which is perfect for the 90s, 2000s look). But regardless of the shiny clips, the plastic bags, and of course, the shoes to pull it together, there's a good chance your reading accessories don't measure up. The good news is that you don't need to live up to an aesthetic in every facet of your life. But if you're currently living for the look, then here are 5 Barbiecore book accessories that will make your reading pinker than ever.
Pink Heart Page Holder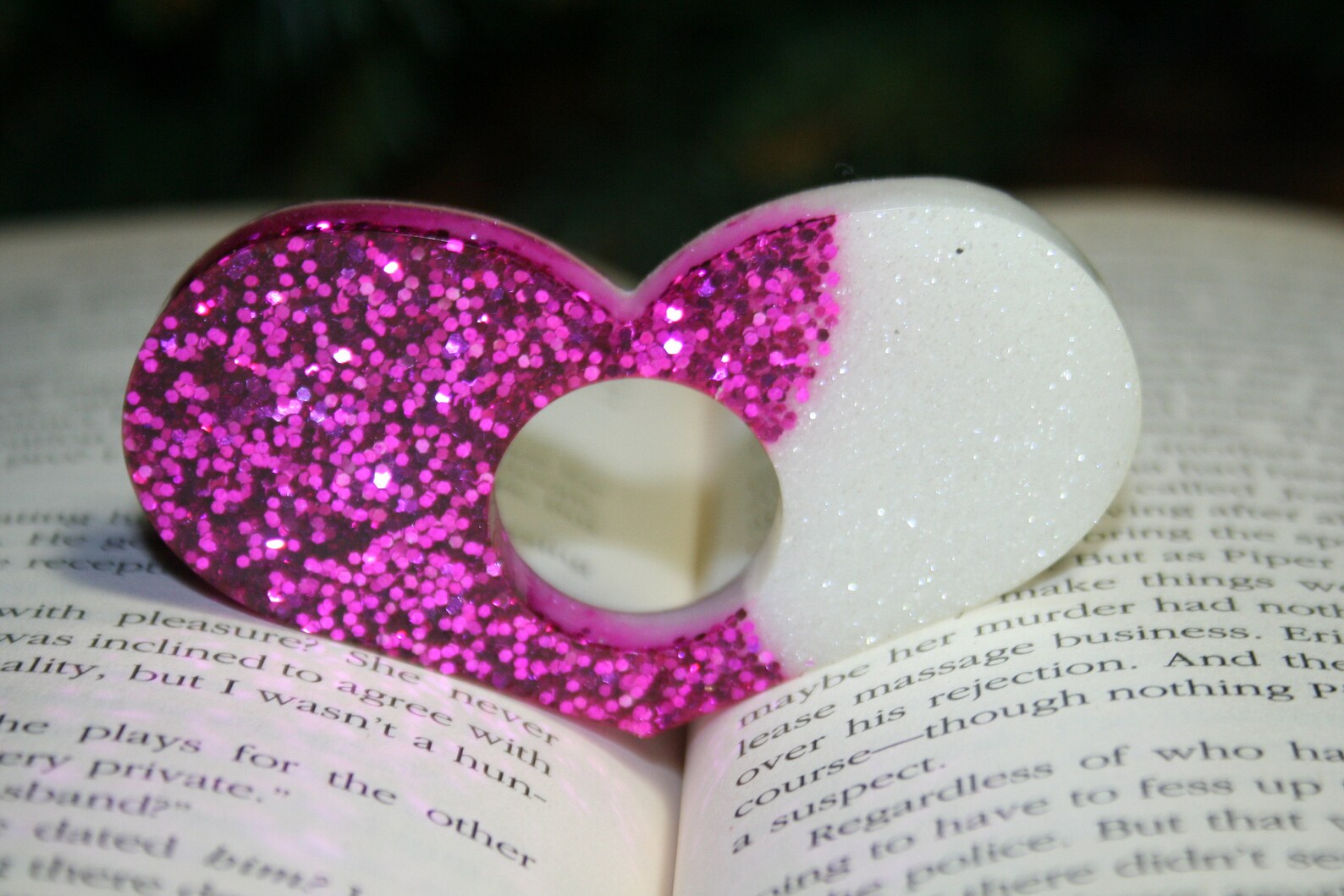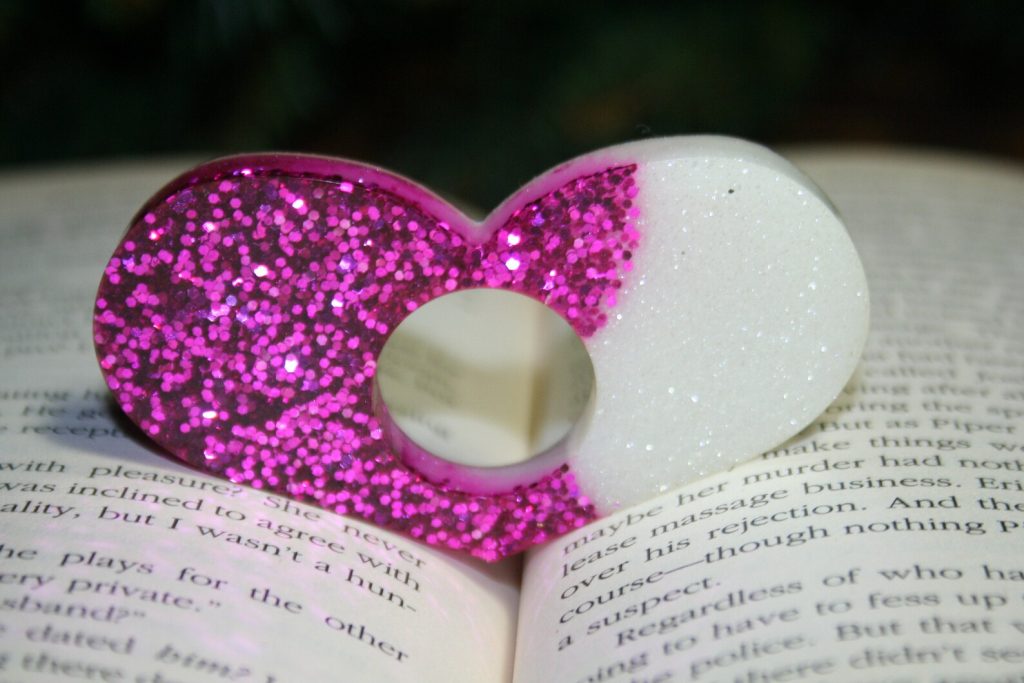 This pink page holder by OregonsFinestGifts Will steal your heart. Not only does it make your reading experience easier, but it doubles as a piece of art that would look good in just about any space in your home. It's glittery, it's pink, and while the hue is a little more fuchsia than hot, it absolutely would fit the Barbiecore trend. And if you're into other fashion trends, this could just as easily fit into lovecore, too!
Book Club Book Sleeve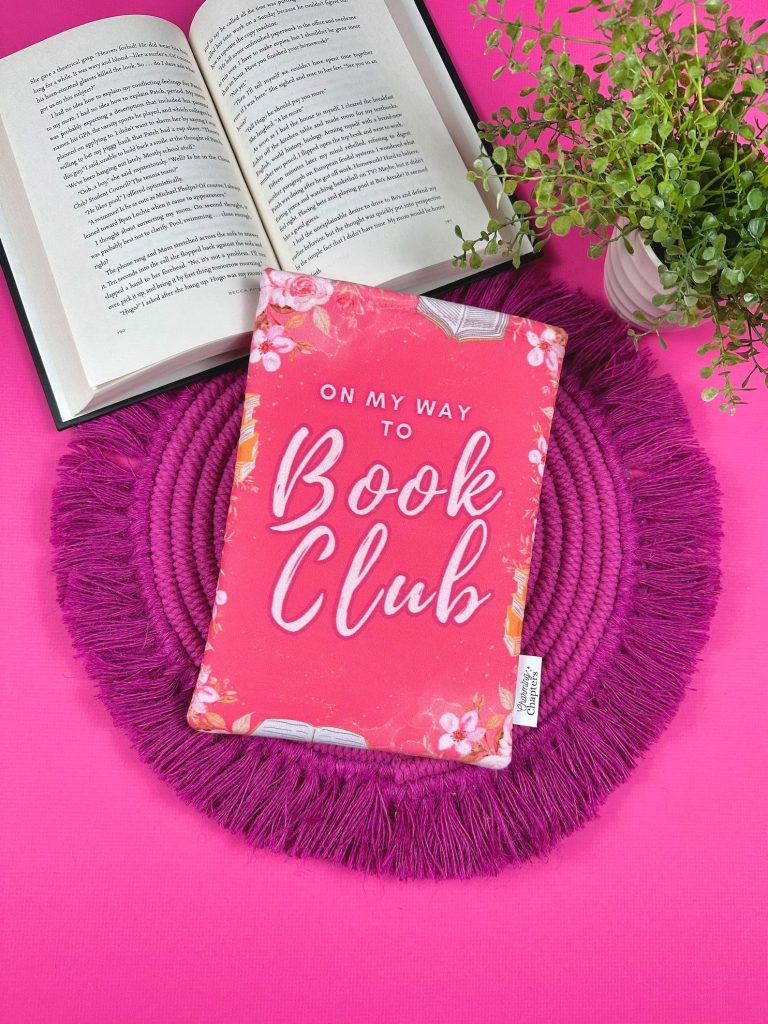 Is your worst nightmare bringing your book out, only to find it bent, stained, or damaged in some other way? Hot pink and practical, this book sleeve by CharmingChapters is everything you're looking for. A book sleeve is a great way to protect your favorite reads, and this one just so happens to scream Barbiecore.
Glitter Neon Resin Bookmarks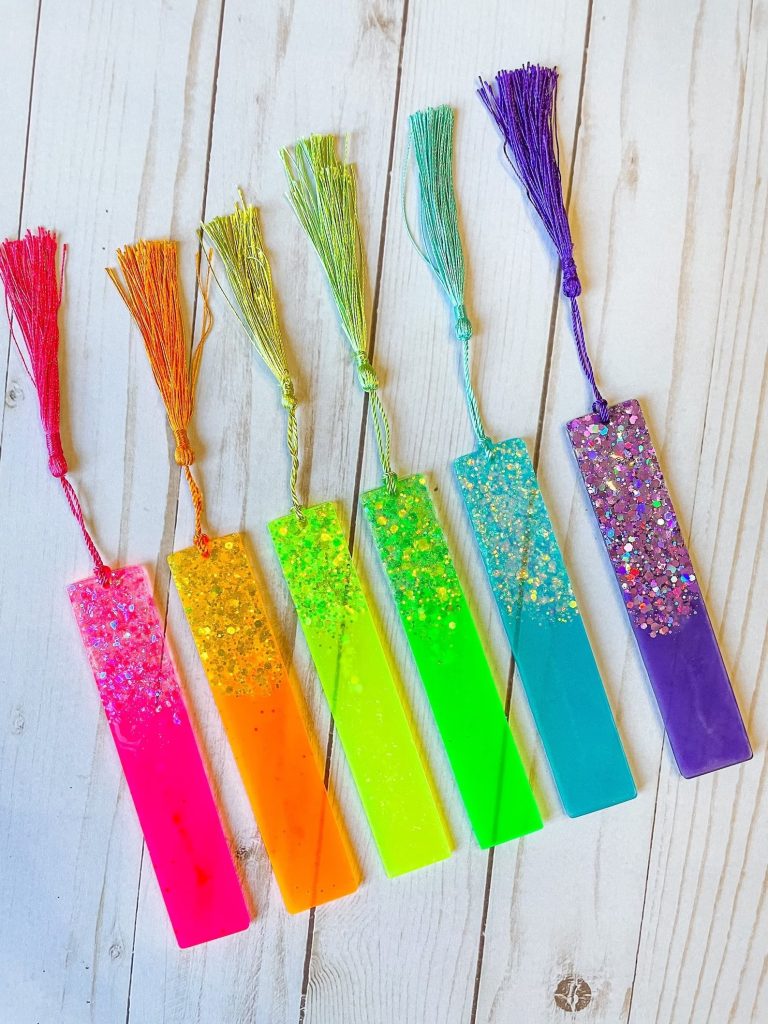 It doesn't get any hotter than this. Bright neon, glittery, and with a cute little tassel, these bookmarks by GlitteraryBoutique deliver. Get it in pink to really drive home the Barbiecore aesthetic…or pick a different one. I can't control you. Just keep in mind that because these are resin, they'll be rigid, and a little thicker than you might be used to with a paper bookmark.
Bookish Baddie Holographic Sticker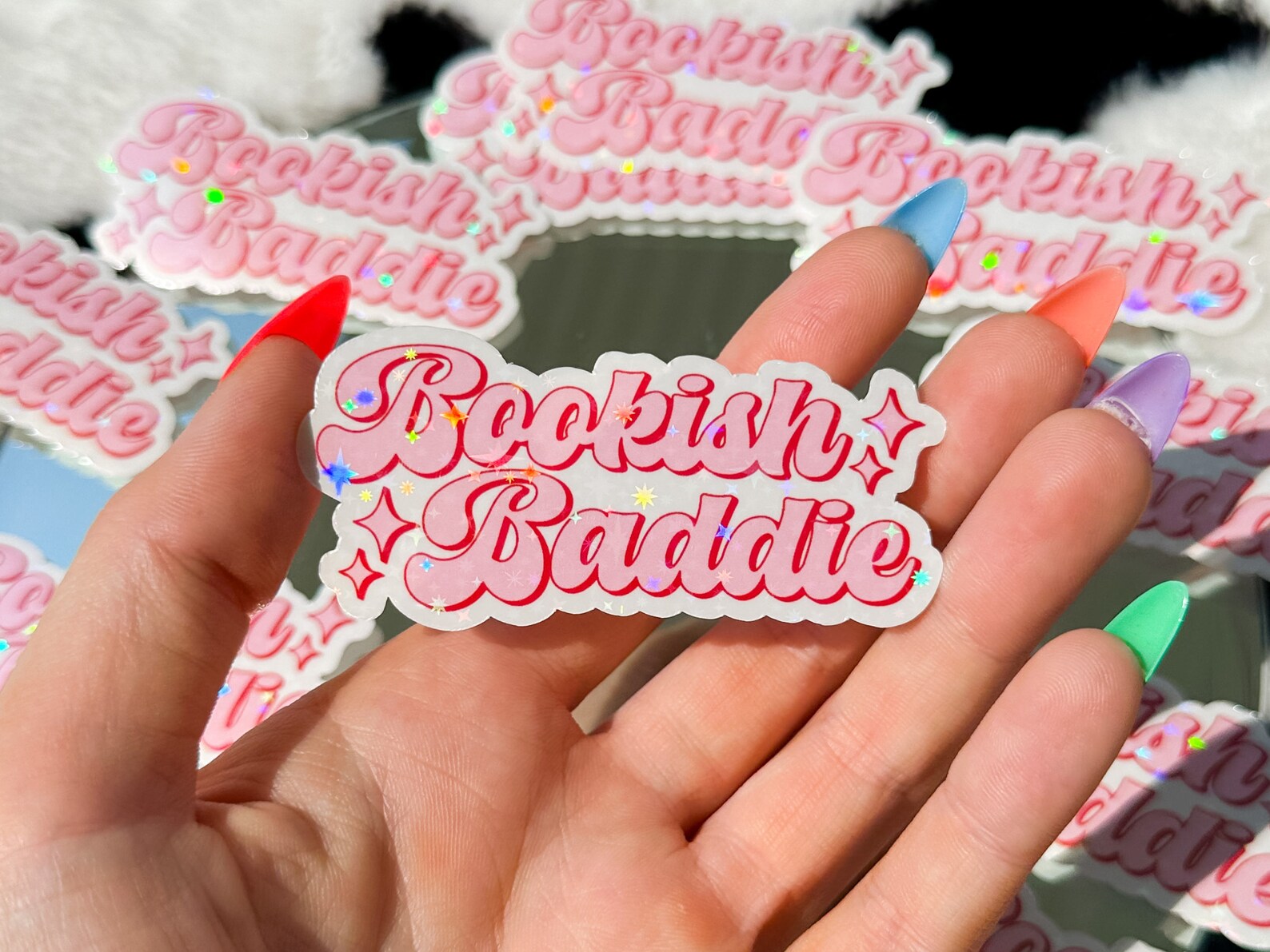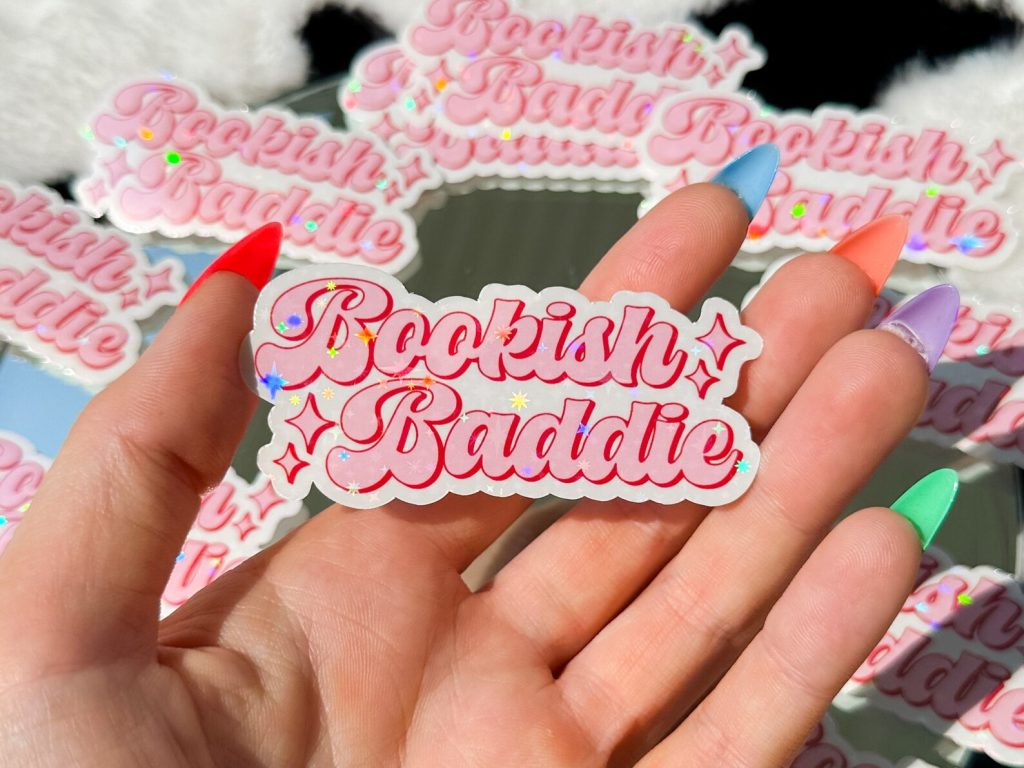 Unless you're lucky, you probably don't already own a pink laptop. But if you stick enough pink stickers on it, you wouldn't know the difference. These bookish baddie stickers by AvenueGroove are the perfect way to make your less aesthetic necessities fit the look while sharing your love of books. Stick them on your laptop, your water bottle, your notebooks, or sketchbooks to bookishly embody Barbiecore.
Hot Pink Metallic Travel Journal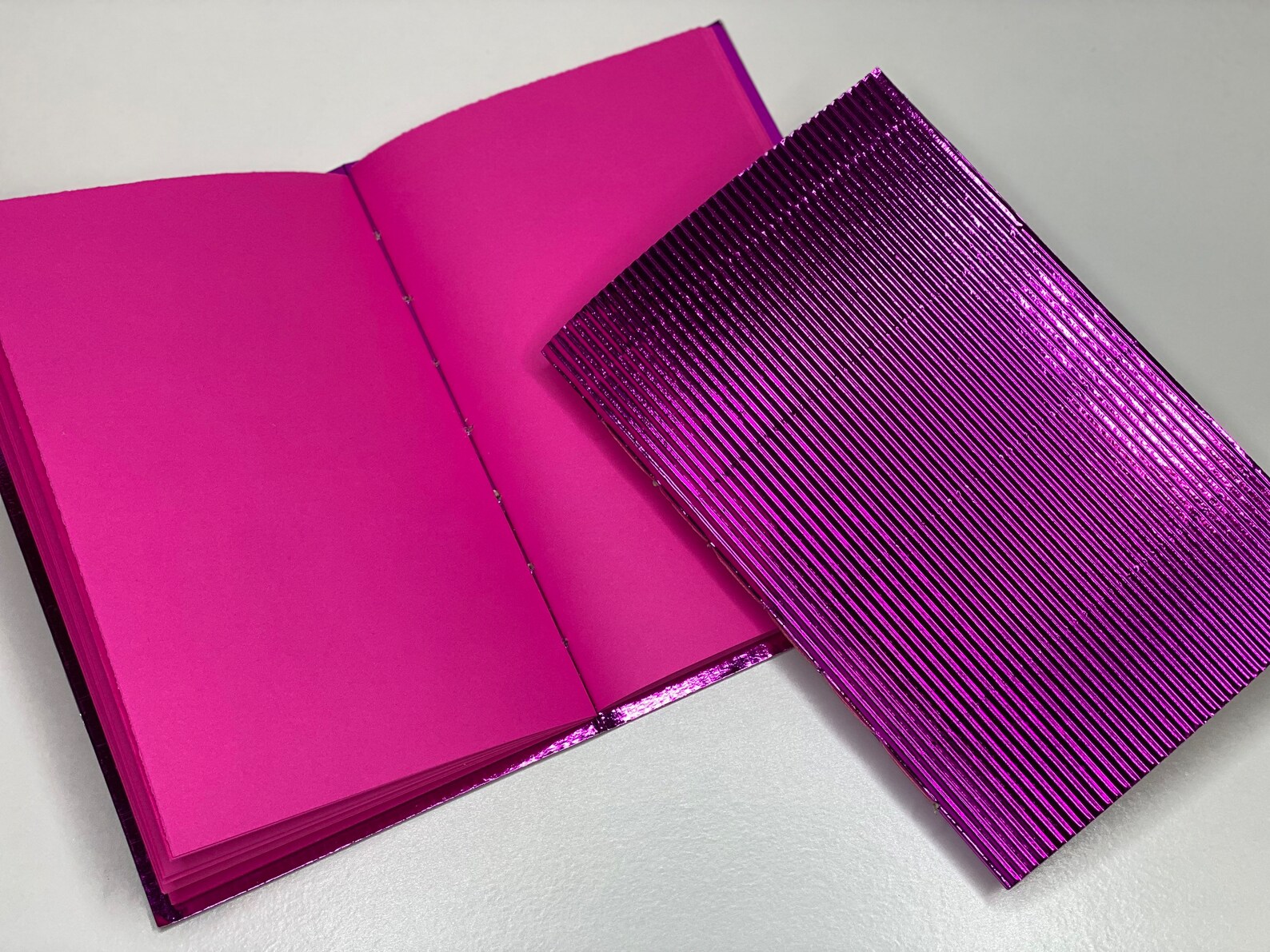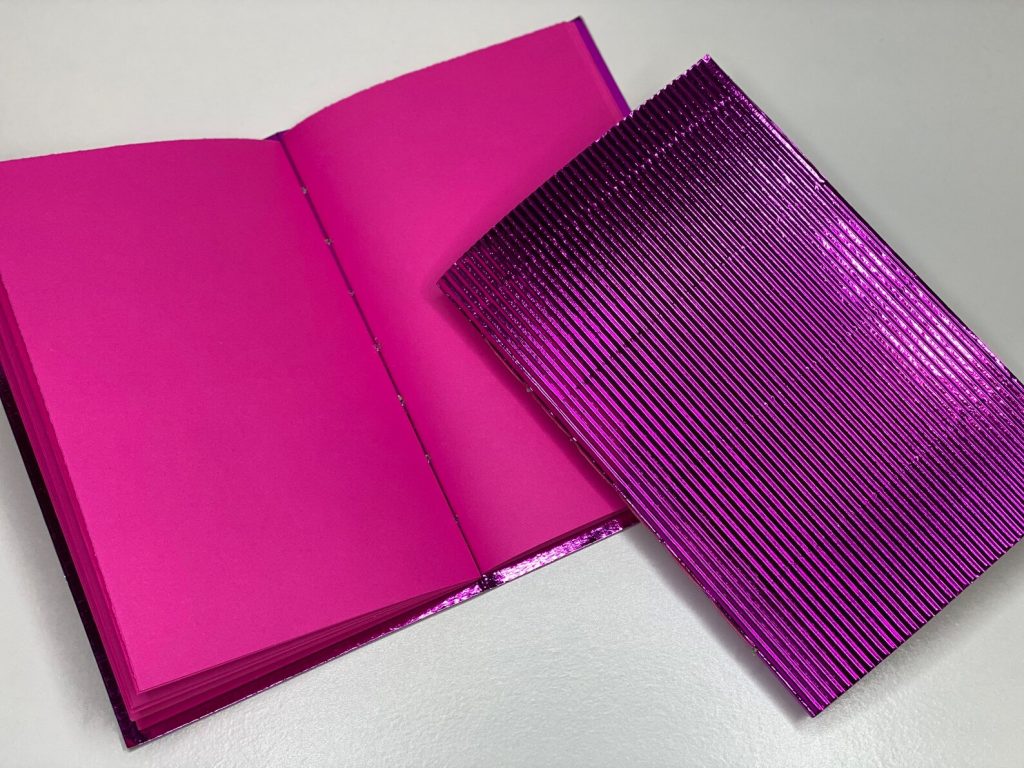 This notebook has hot pink pages. I repeat, this notebook by MermaidRonnie has hot pink pages, as well as a corrugated, metallic pink cover. This feels exactly like an accessory you'd get with a Barbie doll. The only difference is, the doll accessory would get lost in 2 seconds, whereas this journal is too beautiful to leave your sight. Also, journals are practical to have, and I love anything pretty, pink, and practical.
---
Want more Barbie content? Check out three books Barbie would love here.
FEATURED IMAGE VIA IVAN SAMKOV ON CANVA