The sonnet is an old form that has been revitalized, reformed, and changed. However, what imaginative worlds can sonnets open for us?
What is a sonnet?
Perhaps you had to write a sonnet in high school for your English class. I have written many sonnets throughout the years. Even though it is a short poem, it's much harder to write one than it seems. The sonnet is a form that has been revitalized by many luminary poets of the great European literary tradition. It's also a form associated with the most contemplative aspects of human nature and society.
Certain luminaries have imprinted the sonnet with the ability to make important statements. The significance of the sonnet is far-reaching, and reading sonnets varnishes the audience with an introspective cacophony of ideas. The sonnet uses both logic (logos) and emotion (pathos) to make an argument, a statement, or a claim. The logic is formulated within the structure of the sonnet, while the emotion is imbued within the contextual meaning, imagery, and voice of the sonnet.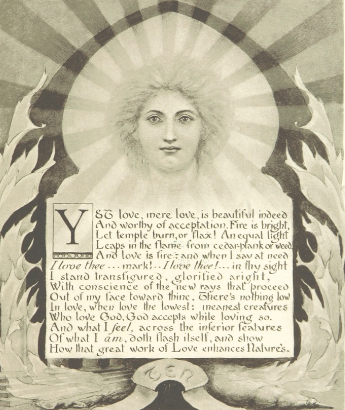 Origins of the Sonnet
The sonnet traces its origins to Renaissance Italy with the Italian poet Petrarch. He was a very passionate man who was smitten by his crush, Laura. The Italian literary tradition of men wooing their wives had begun with Dante during the high middle ages and his love, Beatrice. The same unfortunate tradition continued with Petrarch, whose unrequited love spawned a literary tradition called the sonnet. The Petrarchan sonnet has two stanzas, one octave (the first eight lines) followed by the answering sestet (the last six lines).  The repetitive rhyme scheme is for the rhyme-rich Italian language and cannot be easily replicated in English. The first stanza presents the original argument or observation, while the second stanza answers.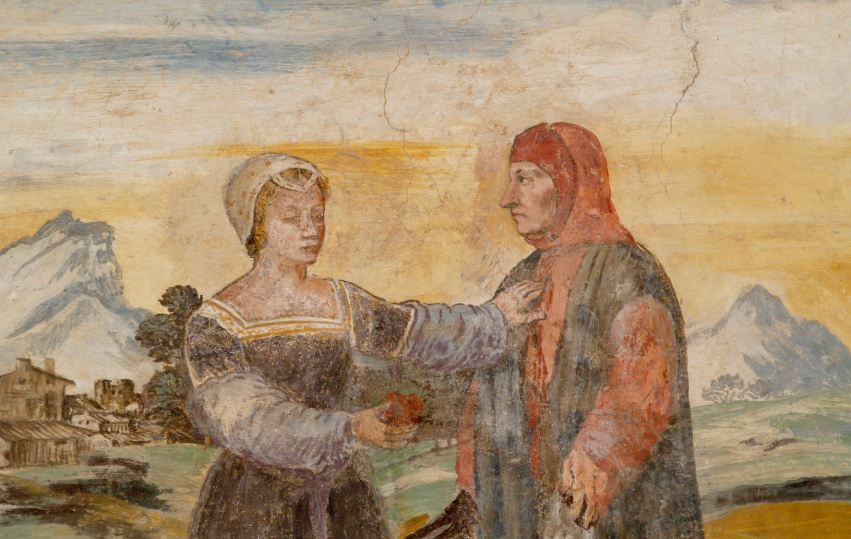 Evolution of Sonnets Under Shakespeare
The sonnet was brought to England, and from there Shakespeare refined it. He transformed the sonnet from a love poem to a more metaphysical poem about various topics. The most common theme he expounded upon was the immortality of his sonnets. The rhyme scheme is different and more akin to the rhyme-poor English language. It is also in iambic pentameter, with five pairs of syllables consisting of one unstressed syllable followed by a stressed syllable. Shakespeare's poetry resonates with many as immortal in both its imagery and its more incorporeal and metaphysical aspects. Here is Shakespeare's Sonnet 18.
Shall I compare thee to a summer's day?

Thou art more lovely and more temperate:

Rough winds do shake the darling buds of May,

And summer's lease hath all too short a date:

Sometime too hot the eye of heaven shines,

And often is his gold complexion dimm'd;

And every fair from fair sometime declines,

By chance or nature's changing course untrimm'd;

But thy eternal summer shall not fade

Nor lose possession of that fair thou owest;

Nor shall Death brag thou wander'st in his shade,

When in eternal lines to time thou growest:

So long as men can breathe or eyes can see,

So long lives this, and this gives life to thee.

Shakespeare, Sonnet 18
The ephemeral nature of a summer's day is contrasted to the fair young man's beauty, which will be preserved for centuries to come in Shakespeare's lines. The poem expounds on the summer day and reaches a new significance and breadth when it states: "And every fair from fair sometime declines." This line not only encompasses the summer's day but also captures the entirety of the human condition, aging and death. The significance of the poem lies in its apprehension of eternal readership, which gives the youth his life. The poem appeals to the literary tradition and its impact on humanity, which is a very intellectual observation.
The Evolution of the Sonnet Under Milton
Since Shakespeare, many poets have revitalized the sonnet, reforming it to fit their own literary style. Milton's sonnets returned to the Petrarchan style with the octave followed by the sestet, but his sonnets contemplate the very nature of his life, his mission, and the purpose for his being.  Here is Milton's "When I Consider How My Light Is Spent".
When I consider how my light is spent,
  Ere half my days in this dark world and wide,
  And that one talent which is death to hide
Lodged with me useless, though my soul more bent
To serve therewith my Maker, and present
  My true account, lest He returning chide;
  "Doth God exact day-labor, light denied?"
I fondly ask. But Patience, to prevent
That murmur, soon replies, "God doth not need
  Either man's work or His own gifts. Who best
  Bear His mild yoke, they serve Him best. His state
Is kingly: thousands at His bidding speed,
  And post o'er land and ocean without rest;
  They also serve who only stand and wait."

Milton, When I Consider How My Light is Spent
Milton's main focus here is his mission, the purpose of his life. He feels as though he failed because he does not labor, but he consults Patience, and learns through his inner voice that God accepts those who carry His light yoke. Milton reformed the sonnet to not only be about lovers, and it does not necessarily follow a strict meter. It is now an exploration of the self, a philosophical inquiry into God's guidance in our lives. The battle between Milton's doubts and Patience's counsel is reminiscent of the battle between good and evil in his Paradise Lost.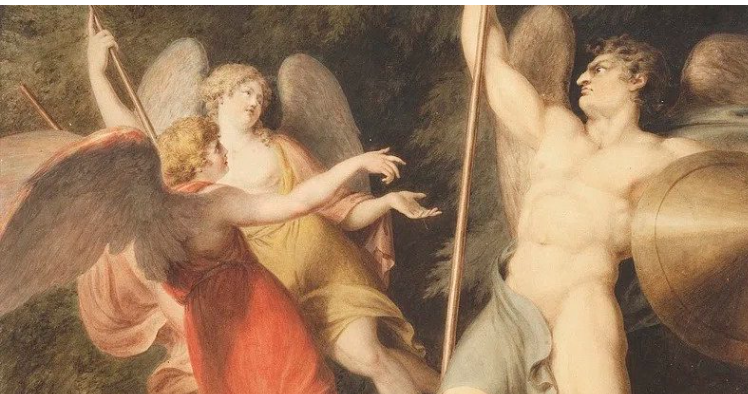 The Significance of the Sonnet: Why Should You Care?
From there, sonnets have undergone changes and can be about anything. Many poets write a short poem and loosely call it a sonnet. However, sonnets are supposed to have a particular rhyme scheme: abab cdcd efef gg. As a poet, I do not necessarily write iambic pentameter, for it is an onerous endeavor. However, I try to adhere to the rhyme scheme.
The definition of a sonnet can be anything a person wants it to be. Shakespearean sonnets are very tight and strict, but Milton's sonnets can be more varied. Modern sonnets are even less strict and more free form. The sonnet structure simply serves as an inspiration to poets who want to write in a form that explores the deep meaning of life.
The sonnet is such a versatile form that many poets enjoy writing. However, it also shows how something that goes back centuries can be reformed and adapted to modern day. It's incredible that something as old as the sonnet can be adjusted to fit modern day expectations and reality.
So, don't give up. Who knows–the lines of your poetry can live on, just like Shakespeare's.