Undoubtedly, if you are a romance reader, you have a book boyfriend (or multiple). I would go as far as to call it a right of passage in the book world. These men are the best of the best, and we want them to be ours. However, if we step out of our delusion just a little bit, let's consider the ladies who won.
Trust me, I have a hard time getting out of my own head and realizing these fictional men already have a love interest blah blah blah… but when I am able to step back, two things happen. The first is that I am aggressively jealous and rethink my whole life, wondering why I can't have a man like that. The second is my eventual acceptance of the situation and realizing just how much this girl deserves someone amazing too. At my core, I am a girl's girl, so all in all, I am happy for her, even if a little jealousy lingers.
Here is only a handful of the FMCs that, in my opinion, won big time in the boyfriend department!
SPOILERS AHEAD!
Now, I think a round of applause needs to be given to all of the Made men from this series because Danielle Lori really hit the ball out of the park. Ugh! I get so giddy just thinking about them all, but I have a soft spot for Nico. Elena could have done anything and he still wanted to be hers. She claimed she spent a lot of money and couldn't cook, yet he still wanted to be hers! I have no shame in saying I loved their back and forth when Nico was engaged to Elena's sister; it was playful and PG but also so heated and hot. He couldn't have her, but he would do anything to make her his, and he really did.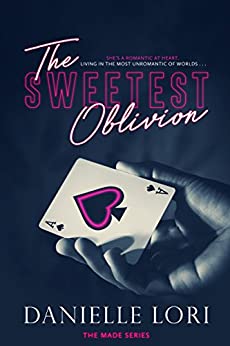 I get so warm and fuzzy inside when I think of how happy he was when she finally moved in, and he could be near her without any sort of boundary. And when she starts to realize that yes, he's a bad man, but his heart holds so much kindness and warmth for her?? Just stop right there. I also love how he wants her to be nothing but her true self. I have read this book over and over again. Elena girl, I want your man.
Bridgett von Ascheberg and Rhys Larsen, Twisted Games
I need to give credit where credit is due by stating that Rhys deserves all the credit because he is by far the least twisted out of all of the Twisted men in this series. Maybe we didn't know it then, but we know it now; we book girlies love a bodyguard/forced proximity romance! Not only do we get that trope, but we also get a brooding man who cares strictly about the protection of Bridget, that's an A+ in my book. On top of that, we get to watch his shell crack and eventually crumble around him, making my heart ache. Our queen really got to this man.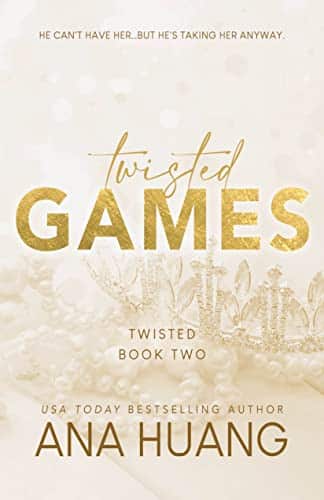 Now if you can quiet the constant replay of the "crawl to me" scene in your mind for one minute, I want to mention just how selfless this man was. Not only was he fully prepared to put his life on the line for Bridgett out of obligation and eventually love, but he uprooted his entire life for her. Let me say that again, this man, who protected his privacy like a bank vault, married a queen and became a public figure. It's not just the readers who acknowledge this either, his long-time friend and main character of Twisted Lies, Christian, brings this up many times. The good heart of this man cannot be overlooked by anyone making him one of the very best.
Adeline Reilly and Zade Meadows, Haunting Adeline
Okay, right away, I am sure there are some of you that know exactly why I included Zade in this list, and there are even more of you who may be confused by this decision. I am in no way saying all of Zade's actions are admirable and make him a good boyfriend to Addie. If you can set aside his very real stalking of her (and if you can't I understand), at his core, he cares about Addie and her safety. Call me crazy, but he makes me blush! The first book was mostly the start of their "relationship," but Hunting Adeline… that book really brings my feelings for him to a head.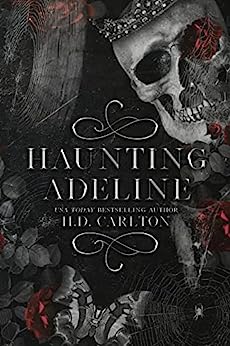 The second book in this Cat and Mouse series ripped me to shreds. I ached for Zade to find Addie, and I wasn't disappointed. Some people are upset with the way he helps her cope with her trauma, but I have never experienced what Addie went through. I can't say what would have been better for her, but I know that Zade was experienced in this matter and did what he could. The books have varying degrees of jarring intimacy (cough cough Haunting Adeline chapter 16), so I knew that even after her trauma, they would get together again.
Yes, Zade is absolutely bonkers, but is a protective man who would do anything for you, including kill your enemies not even a little appealing to you? Just me? Okay.
Aside from his murderous tendencies, I love the latter half of the second book when he acts so domestically; even Addie is taken aback by his behavior. He cooks dinner, drives her around, comes home from work late, and buys her ice cream (eating the same flavor as her even though he hates it but loves her; I am swooning). Whether you agree with me or not, I firmly believe Zaddy deserves a spot, if for nothing else, but for helping Addie feel happy and safe again.
One of my favorite duos! This series helped me out of my very long reading slump early this year, so I owe this dynamic couple a lot. I have always been obsessed with Greek mythology so it's no surprise that I am obsessed with this take on their story. When you are taught about Hades and Persephone, you learn that he essentially kidnaps her, forces her to be his wife, and she has to stay in the Underworld for six months out of the year. In this love story, he does threaten her with an eternity in the Underworld, but we are given a reason behind it, and their love is formed over time.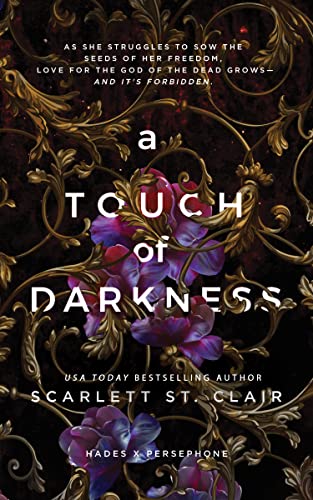 Hades dotes on Persephone like no other book boyfriend I have read. He has been around since the start of time, so I love to see how different his mannerisms are, but he does his very best. I love it so deeply when he asks her, "Are you well?" any chance he gets. My heart flutters when he asks her to drop her glamour, revealing her true goddess form. She has always been scared and ashamed of herself, and he does everything he can to make her comfortable in her body. I mean, he helps her hone in on her magic! Magic that she has never been able to feel was brought to life through Hade's love. This love is so beautiful, and I crave it so passionately.
Anastasia Allen and Nate Hawkins, Icebreaker
I am addicted to hockey romances recently, so that may be a factor in this choice. With that aside, this love story makes me swoon! The little taste of enemies to lovers with the heaping side of full-blown romance really does it for me. I also love how it's a college romance, I haven't read many of those, but it just feels so right; the way they live together in his house and she gets close to all of his teammates; ah!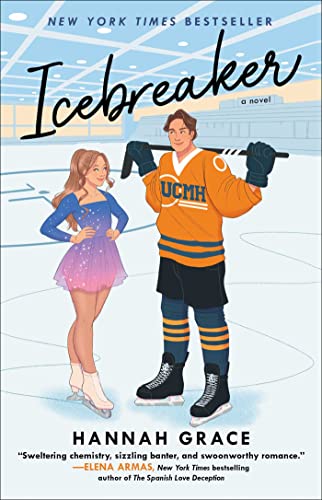 I thought Nate was adorable from the start, but his character progressively turns more and more into that loveable golden retriever energy. When he stepped in to train with Stassie after her partner was being absolutely ridiculous, I lost my mind. I love that he wore the outfit and admitted just how hard figure skating was compared to hockey. He accepted his faults and realized her insane strengths, and that's just hot.
He cared about her when she fell and hurt herself, he helped her eat better for her body, and he was there at her final competition as her biggest fan. I'm sorry, but what could be any better? She has the full love and support of a hockey team behind her protecting her from Aaron, and that alone makes me want to weep. I love how safe and comfortable she is with Nate and his guys; it brings me so much happiness. Those factors alone make him perfect for this list.
__________________________________________
I have read and enjoyed all of these books, so of course, I am biased in my choices. However, I know that many of you will agree with these selections. There are so many more that I could add, but when I daydream, it's of these men.
Click here for book recommendations!
FEATURED IMAGE VIA BOOKSTR / OLIVIA SALAMONE