The International Booker Prize began in 2005 to acknowledge writers from outside the British Commonwealth ineligible for the standard Booker Prize. Since 2016, it has changed in purpose to specifically nominate and award international works of fiction that have been translated into English.
Previous winners include Han Kang for The Vegetarian in 2016 and David Diop for At Night All Blood Is Black in 2021 — and below is the longlist of nominees for 2022!
The list notably features the first book translated from Hindi to be considered for this award, Tomb of Sand by Geetanjali Shree.
1. Paradais by Fernanda Melchor, translated from Spanish by Sophie Hughes
2. Heaven by Mieko Kawakami, translated from Japanese by Samuel Bett and David Boyd
3. Love in the Big City by Sang Young Park, translated from Korean by Anton Hur
4. Happy Stories, Mostly by Norman Erikson Pasaribu, translated from Indonesian by Tiffany Tsao
5. Elena Knows by Claudia Piñeiro, translated from Spanish by Frances Riddle
6. The Book of Mother by Violaine Huisman, translated from French by Leslie Camhi
7. More Than I Love My Life by David Grossman, translated from Hebrew by Jessica Cohen
8. Phenotypes by Paulo Scott, translated from Portuguese by Daniel Hahn
9. A New Name: Septology VI-VII by Jon Fosse, translated from Norwegian by Damion Searls
10. After the Sun by Jonas Eika, translated from Danish by Sherilyn Hellberg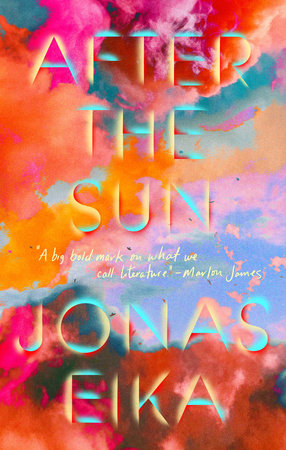 11. Tomb of Sand by Geetanjali Shree, translated from Hindi by Daisy Rockwell
12. The Books of Jacob by Olga Tokarczuk, translated from Polish by Jennifer Croft
13. Cursed Bunny by Bora Chung, translated from Korean by Anton Hur
Check back at Bookstr for more information about the International Booker Prize as they narrow down a winner! The shortlist will be announced on April 7th and the winner on May 26th.
FEATURED IMAGE VIA THE BOOKER PRIZES