Ahead of Holocaust Remembrance Day, a Tennessee school district voted to ban the graphic novel, Maus, by Art Spiegelman for its depictions of language and nudity during the Holocaust. Jonathan Pierce, the individual who began the move towards this ban, stated that "the wording in this book is in direct conflict of some of our policies." Although the book teaches about an important subject, how it does is apparently not appropriate for an eighth-grade curriculum.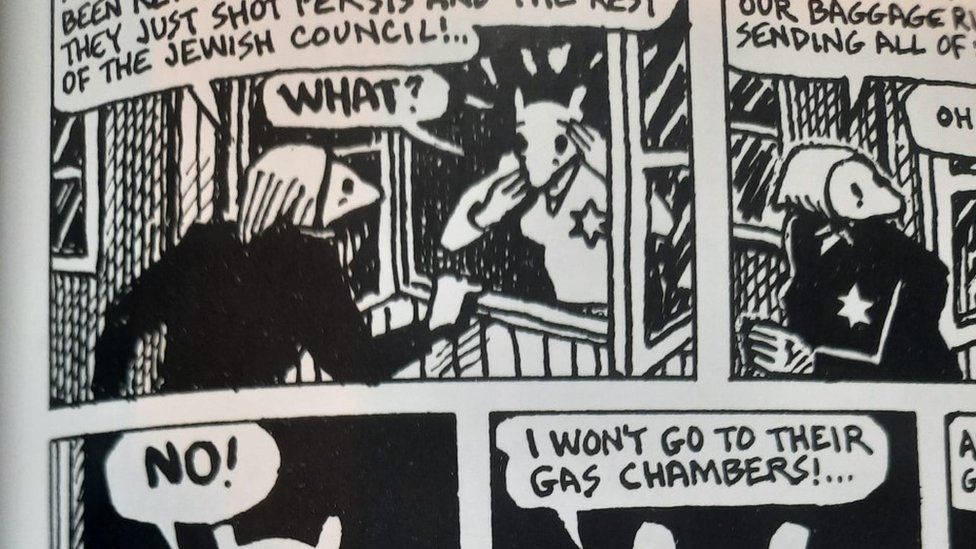 The school board emphasizes that the Pulitzer Prize-winning graphic novel is not banned for its content; it is banned for the ways in which it approaches the Holocaust. Specifically, there are "eight curse words" and a nude woman that, according to McMinn County Schools director Lee Parkinson, were inappropriate for required reading. Allegedly, the school board did discuss censoring the sections that were an issue; but ultimately it was decided that the book be banned entirely.
The problem here is that parts of Holocaust history were not appropriate. Jewish people and other minorities were stripped of their clothes and ordered around with curse words. Their reality was not "appropriate" for the children who were actually living in the concentration camps. If schools decide to teach histories that are filtered through rose-colored glasses, children will be raised with an inaccurate, and arguably fantasized, version of historical events.
The American Library Association reported a 67% increase in attempts to ban books between September 2020 and September 2021. This is wrong. And we need to keep fighting for accurate depictions of history in our schools, no matter how harsh the realities may be.
To read more articles on banned books, click here.
FEATURED IMAGE VIA BOOK RIOT