For over 40 years, Scholastic has cemented itself in the memories of millions through its book fairs that happen in hundreds of thousands of schools across the country. As the largest publisher of children's books, Scholastic has become a favorite of educators, students, and parents across the world for making fun and accessible book-based content for children.
The beloved publisher is under fire for their response to the nationwide book bans happening in the United States. Let's take a look at Scholastic's most recent decision regarding their popular book fairs and how people are reacting.
Scholastic Creates Diversity Opt-In Collection
As schools began preparing for book fair seasons, educators and librarians noticed that Scholastic now offered a new choice for schools to choose when ordering their event materials. This new collection, called "Share Every Story, Celebrate Every Voice" is a special opt-in option for elementary schools that includes titles discussing race, sexual identity, and gender. These titles are noticeably absent from the larger case that schools order for their book fair.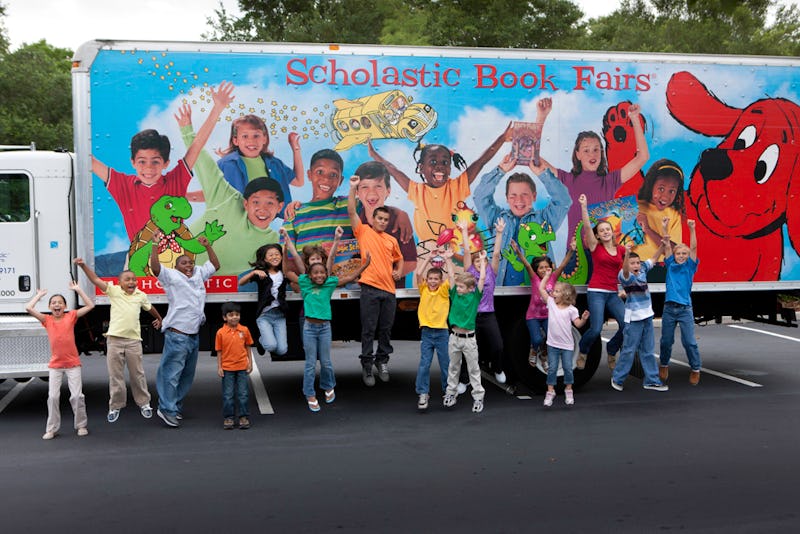 Some book fair hosts immediately opted into this new collection and were shocked to see the difference in the books available outside the collection compared to the ones in the new collection. One teacher walks through her book fair as she explains that not only are the event books lacking diversity, but the special opt-in case she ordered didn't arrive on time with the rest of the materials. "They're sending it today, on the third day of my book fair. So kids who've already shopped will not get it," she states behind the camera.
Amanda Jones, a librarian in Louisiana, even decided to cancel her next book fair after dealing with this change. She found her conversation with a Scholastic representative troubling and was disappointed in how the collection implied the exclusion of people of color. "It's not as if the 'regular' cases didn't have any Black or LGBTQ+ authors, but there was a marked difference in variety and diversity, in my opinion," Jones said in an interview for School Library Journal.
Publisher Pushes Against Backlash
Many spoke out against Scholastic's decision to create a separate collection, admonishing the publisher for seemingly joining the movement to restrict books. Author Jacqueline Woodson called the company out on X, saying, "So @Scholastic has a No Diversity Option and Librarians have to Opt-In to get diverse books now." Woodson ended her post by asking her followers to suggest any businesses that could host a book fair instead of Scholastic.
Best-selling author Angie Thomas took to X on Monday, October 16th, to share a similar sentiment to Woodson's:
I know a lot of indie bookstores follow me, so if your store can offer a book fair in schools similar to what @Scholastic does, please drop your store name and location in the replies ☺️ https://t.co/xJnzD1Ynfh

— Angie Thomas (@angiecthomas) October 16, 2023
In a message to the public, Scholastic explained that this new collection was their attempt to protect educators from the increasing legislation that bans books with certain topics and ideas.
"The biggest misconception is that Scholastic Book Fairs is putting all diverse titles into one optional case. This is not true, in any school, in any location we serve," the publisher denies at the beginning of their message. They go on to ensure readers that diversity is an aspect of all their book fairs and not limited to this new collection.
Several authors are not satisfied with the publisher's response and continue to call for change. The writing non-profit organization PEN America even released a statement asking Scholastic to find a different solution.
Moving forward, it's unclear if this new collection is a permanent fixture of Scholastic book fairs. If the publisher decides to continue with this collection, they may end up pushing away the same people their corporation was created to serve.
---
To read the latest on book bans, click here.
FEATURED IMAGE VIA BOOKSTR / ABIGAIL CASWELL