The legendary science fiction writer Octavia E. Butler passed away on February 24th of 2006, but her impact on science fiction, writing, and art has proved that it will continue to stand the test of time.
Born in 1947, as a shy child Butler turned to reading and writing as a form of escapism. She wrote for the chance to become a successful writer as a black woman in this time period, and it wasn't until 1978 at the age of 31 that she was able to live off of income from her writing career. During this career, she broke barriers for African American women writers especially in the science fiction genre.
One particular legacy she has is of being considered "the mother of Afrofuturist writing."
What is Afrofuturism?
Afrofuturism is an aesthetic and philosophy that examines African diasporic culture in relation to technology. Through this, important themes and racial theories are explored — it is "a way of imagining possible futures through a black cultural lens," according to Ytasha Womack.
Octavia Butler's works are considered seminal Afrofuturistic texts for how they saw black women in science fiction stories holding commanding roles and her novels imagining futures that involved black liberation.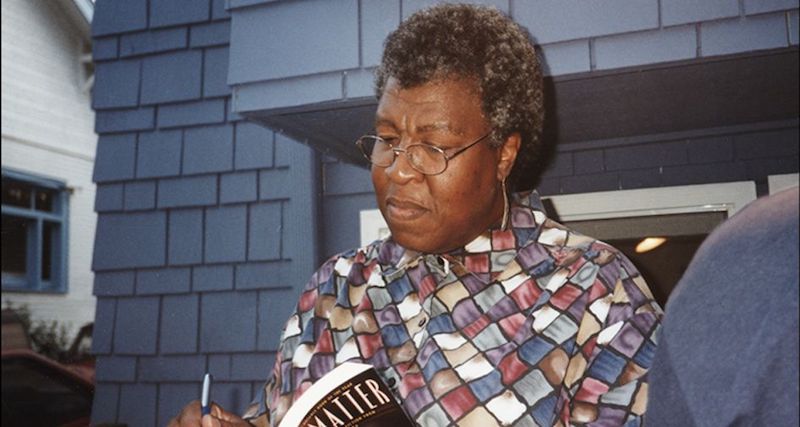 Here's where to start with Afrofuturism:
Perhaps Butler's most notable novel, Parable of the Sower takes place in a near future American dystopia ravaged by climate change and inequity. It is written in the form of journal entries from an African American teen named Lauren Oya Olamina about her life in the deteriorating society and how she survives.
Of the novel, The New York Times has said that ". . .by writing black female protagonists into science fiction, and bringing her acute appraisal of real-world power structures to bear on the imaginary worlds she created, Butler became an early pillar of the subgenre and aesthetic known as Afrofuturism.
N.K. Jemisin is one of the pre-eminent names in contemporary science fiction and speculative fiction right now. Her novel The Fifth Season is the first of the Broken Earth trilogy and takes place in a world called The Stillness with incredible amounts of seismic activity (relating to the Earth's plates moving and causing vibrations and earthquakes). This results in inhospitable conditions, and the main character Essun must brave this as she is determined to save her daughter who has been kidnapped by her husband.
The Fifth Season won the 2016 Hugo Award for Best Novel.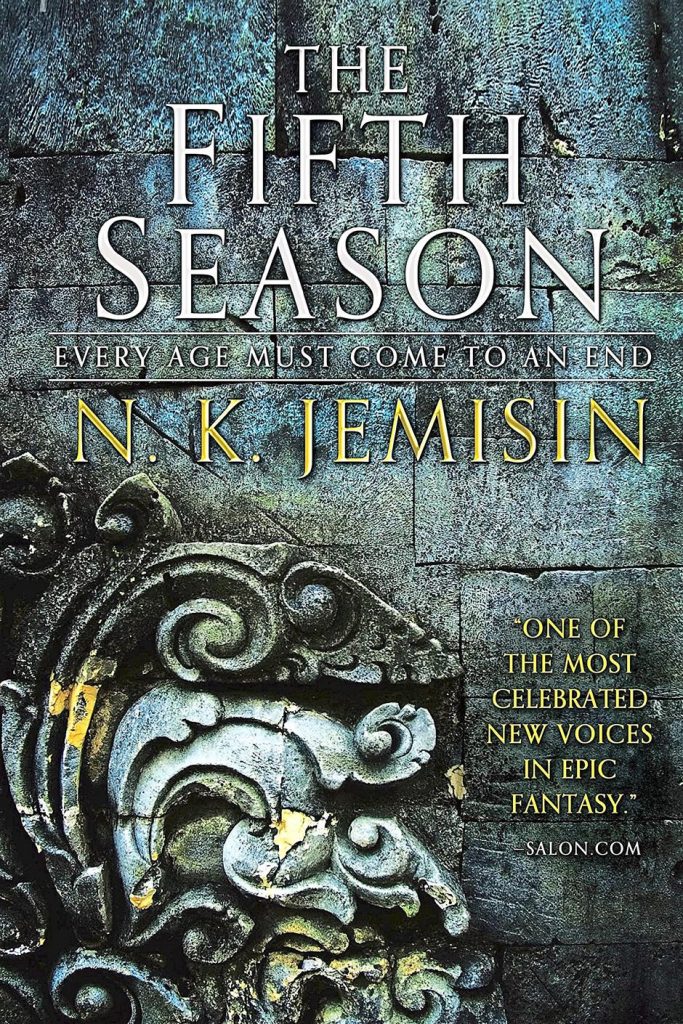 Children of Blood and Bone is a young adult fantasy novel that reimagines precolonial Nigeria as Orïsha, the home of two races — the magical divîners and the non-magical kosidán. The divîners are oppressed by society and the government, and one night their magic disappears entirely.
The main character Zélie sets out to restore magic to the society and undermine the oppressive monarchy in this allegorical novel.
Brown Girl In the Ring, named for a traditional West Indian children's song, takes place in post-apocalyptic Toronto that was ravaged by crime and riots. Now, the rich have emigrated to the suburbs and left the poor to fend for themselves — and on top of that, the rich rely on harvesting the inner city citizens' organs for their health. The main character, Ti-Jeanne, begins experiencing supernatural visions amidst this.
Nalo Hopkinson interweaves dystopianism and Afro-Caribbean magical realism and folklore to create this work of Afrofuturism.
FEATURED IMAGE VIA PATTI PERET