Jane Eyre was my favorite high school AP English book. I liked Jane's independence and how the book showed class and status differences, power imbalances, etc. Most people choose to focus on the prominent romance in the book, but I think the themes of gender equality and unequal social class also deserve some attention.
Read on to see what Jane has to say on these issues.
Gender Equality
Jane is a very independent woman, and she does whatever she can to keep that independence during a period when women were granted very little. She isn't afraid to express her views, even to Mr. Rochester, and I love that about her.
I am not talking to you now through the medium of custom, conventionalities, nor even of mortal flesh: it is my spirit that addresses your spirit; just as if both had passed through the grave, and we stood at God's feet, equal — as we are!

Charlotte Brontë, Jane Eyre
He had not imagined that a woman would dare to speak so to a man. For me, I felt at home in this sort of discourse. I could never rest in communication with strong, discreet, and refined minds, whether male or female, till I had passed the outworks of conventional reserve, and crossed the threshold of confidence, and won a place by their heart's very hearth-stone.

Charlotte Brontë, Jane Eyre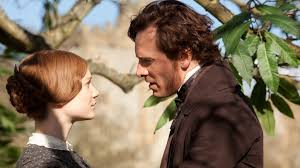 Women are supposed to be very calm generally, but women feel just as men feel.

Charlotte Brontë, Jane Eyre
It does good to no woman to be flattered by a man who does not intend to marry her; and it is madness in all women to let a secret love kindle within them, which, if unreturned and unknown, must devour the life that feeds it; and, if discovered and responded to, must lead, ignis-fatuus-like, into miry wilds whence there is no extrication.

Charlotte Brontë, Jane Eyre
I do not think, sir, you have any right to command me, merely because you are older than I, or because you have seen more of the world than I have; your claim to superiority depends on the use you have made of your time and experience.

Charlotte Brontë, Jane Eyre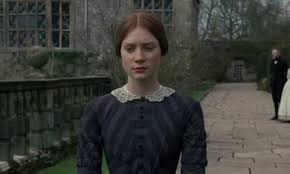 Social Class
Jane wasn't in the poorest class, but she was technically in poverty, even at Gateshead. This is pointed out throughout the novel, both by Jane and by those around her. She faces prejudice for her social class while holding her own prejudices toward the poor.
Some of the best people that ever lived have been as destitute as I am; and if you are a Christian, you ought not to consider poverty a crime.

Charlotte Brontë, Jane Eyre
Do you think, because I am poor, obscure, plain, and little, I am soulless and heartless?

Charlotte Brontë, Jane Eyre
Prejudices, it is well known, are most difficult to eradicate from the heart whose soil has never been loosened or fertilised by education: they grow there, firm as weeds among stones.

Charlotte Brontë, Jane Eyre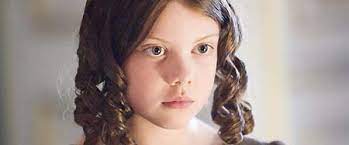 This affable and kind little widow was no great dame, but a dependent like myself. I did not like her the worse for that; on the contrary, I felt better pleased than ever. The equality between her and me was real; not the mere result of condescension on her part: so much the better – my position was all the freer.

Charlotte Brontë, Jane Eyre
You have no business to take our books; you are a dependant, mama says; you have no money; your father left you none; you ought to beg, and not to live here with gentlemen's children like us, and ear the same meals we do, and wear clothes at our mama's expense.

Charlotte Brontë, Jane Eyre
---
For more Jane Eyre quotes, click here.
Browse our Classic bookshelf on Bookshop here.
FEATURED IMAGE VIA CANVA/DANIELLE TOMLINSON