The Writers Guild of America (WGA) has officially surpassed 100 days on strike over labor disputes with the Alliance of Motion Picture and Television Producers (AMPTP). This weekend the negotiating team for the WGA reviewed a proposal from the AMPTP. They are expected to respond later this week. This would be an encouraging sign of progress in the months-long labor dispute. Since July, it has coincided with the SAG-AFTRA strike as part of a much broader series of Hollywood labor disputes. Today, we're breaking down some of the writers' strike's biggest contentions, and how to support actors and writers represented by the WGA.
What is the writers' strike about?
Several points of contention are being addressed as a result of the strike. One of the main focus points of the labor dispute involves residuals made from streaming media. The WGA argues that AMPTP's share of residuals has cut the income given to writers significantly, especially when compared to a decade ago. As a result, writers represented by the WGA are advocating for higher wages, along with ensuring every member of a writing team receives their own pension and healthcare fund. Additionally, the WGA is requiring "mandatory staffing" and "duration of employment" terms be added to writer contracts. This would ensure all shows be staffed with a minimum amount of writers for a minimum amount of time.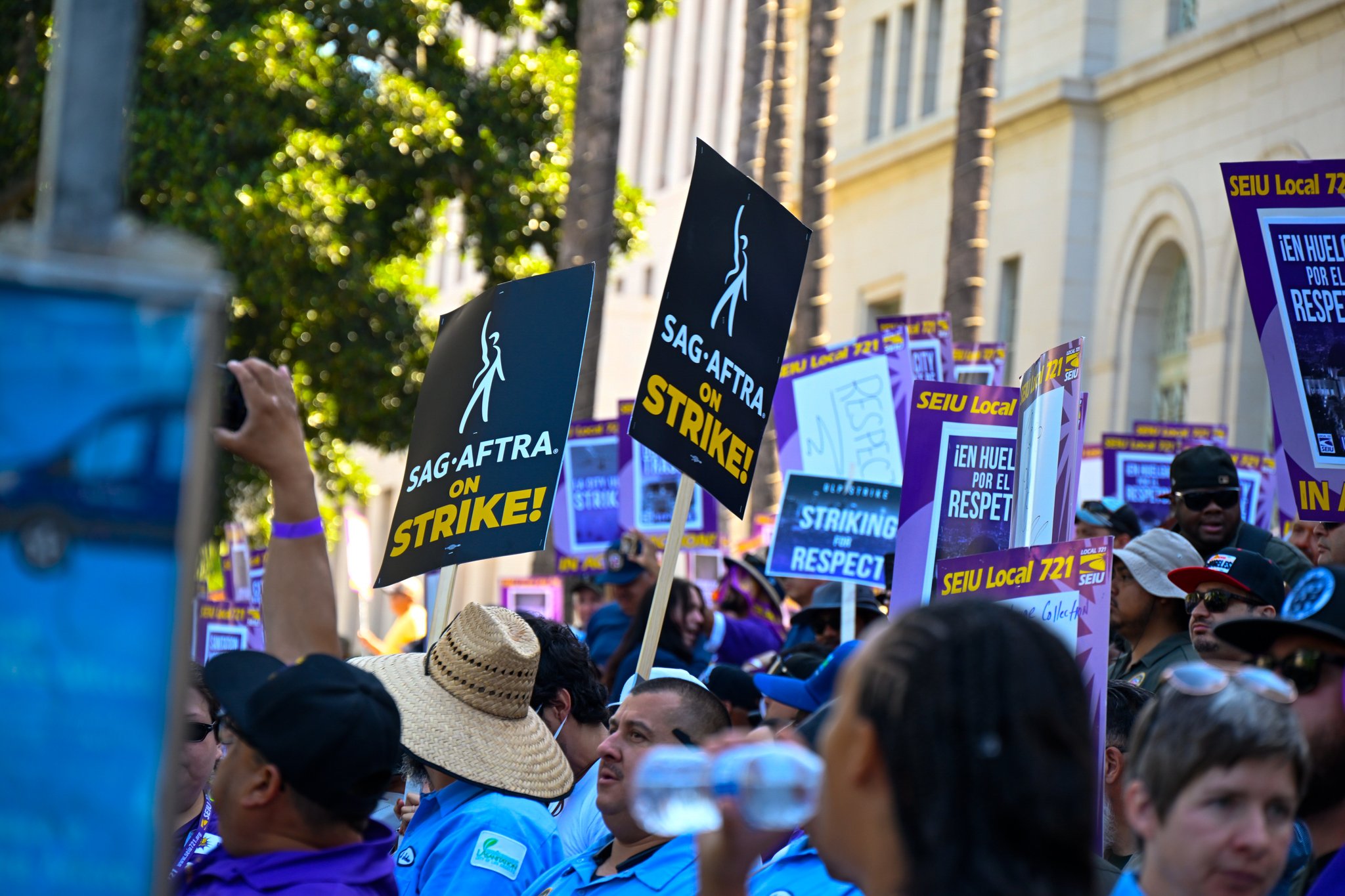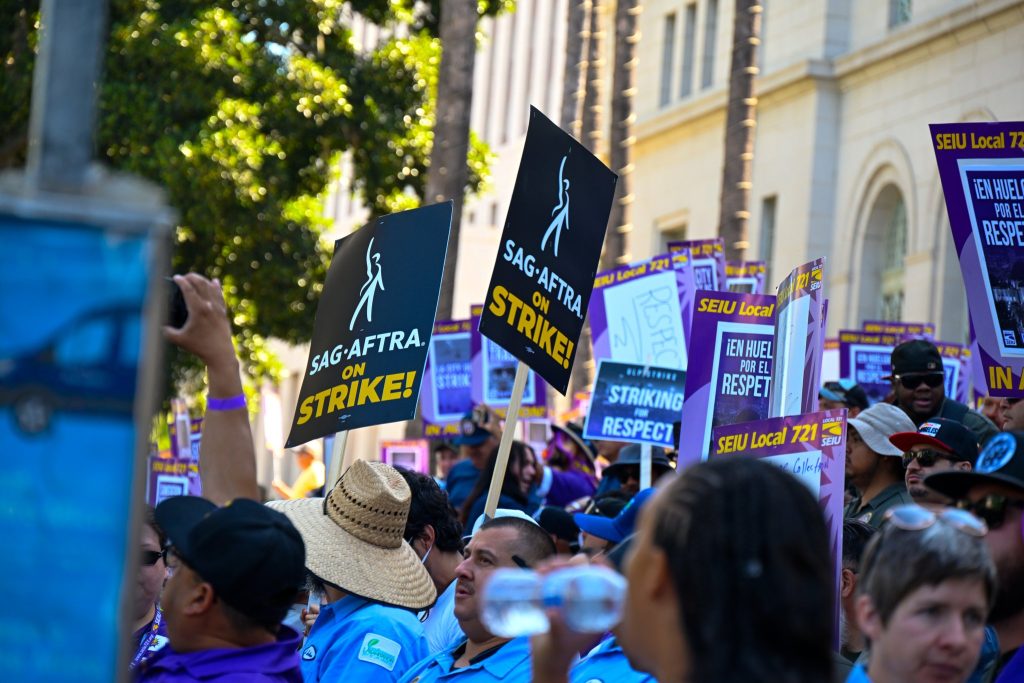 Another major topic of discussion has been around the use of artificial intelligence (AI) programs, specifically ChatGPT. Writers are arguing the program should only be used as a resource to research or facilitate script ideas rather than being a tool to replace them. In this area, studios have agreed to have human writers credited on scripts. They have also agreed to give access to viewer data, which would allow writers to gauge the popularity of their series.
Where do we stand now?
The 2023 strike has been the largest interruption of American television and movies since the pandemic in 2020 and since the last WGA strike in 2007-08. What this means for you is that all TV shows and upcoming movies are halted as we await negotiations between the WGA and AMPTP. Latest negotiations this weekend indicated studios were willing to find ways to safeguard writers from AI technology, but were "unwilling to engage" on other demands, including success-based residual payments from streaming services and allotting pensions and healthcare funds for writers.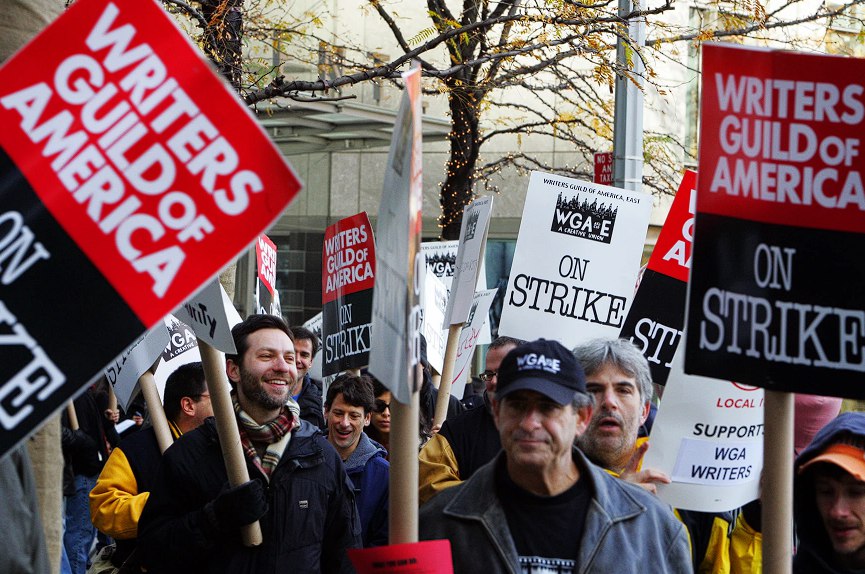 Upcoming productions have been halted indefinitely either due to a lack of writers or picketing that has interrupted filming. In addition to upcoming movies and new seasons of television shows, award shows, and daytime and late-night talk shows have also been affected. In many cases, new episodes will not resume until the strike is over. The AMPTP has issued a counter-proposal currently being reviewed by the WGA, who is expected to respond this week.
How can you help?
One of the biggest things the average person can do to support writers during the strike is to donate to help them make ends meet. The WGA website has links to Good & Welfare Emergency Assistance Loans and Strike Fund Assistance. The SAG-AFTRA website has links to Emergency Financial Assistance and a Disaster Relief Fund. Neither party has discouraged viewers from continuing to watch their favorite shows and movies.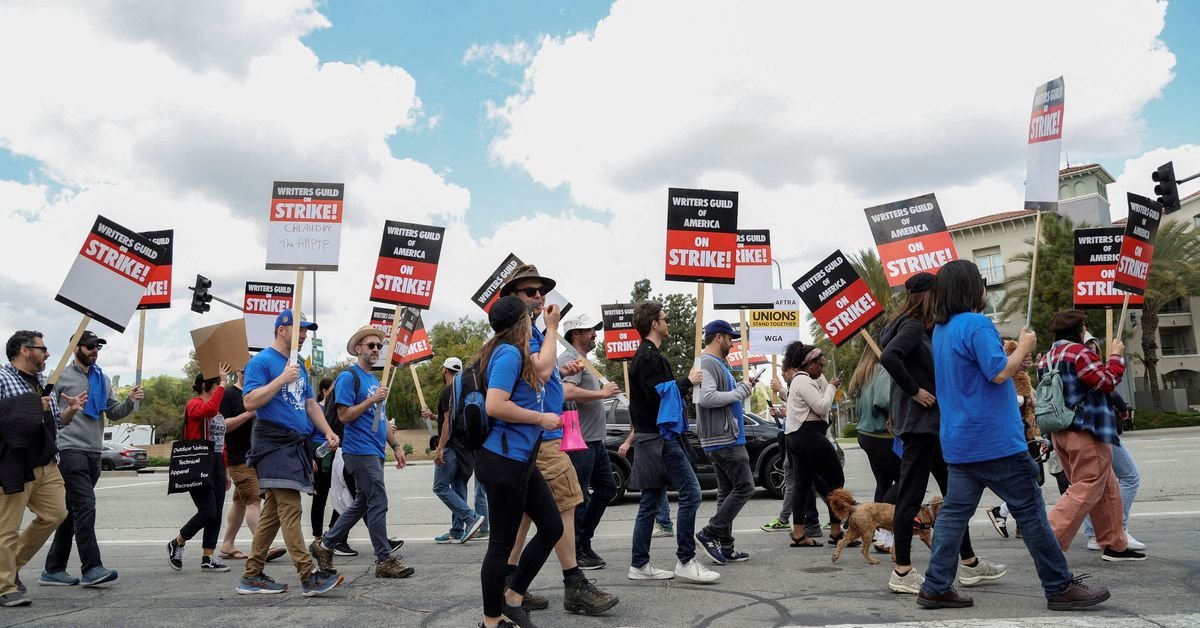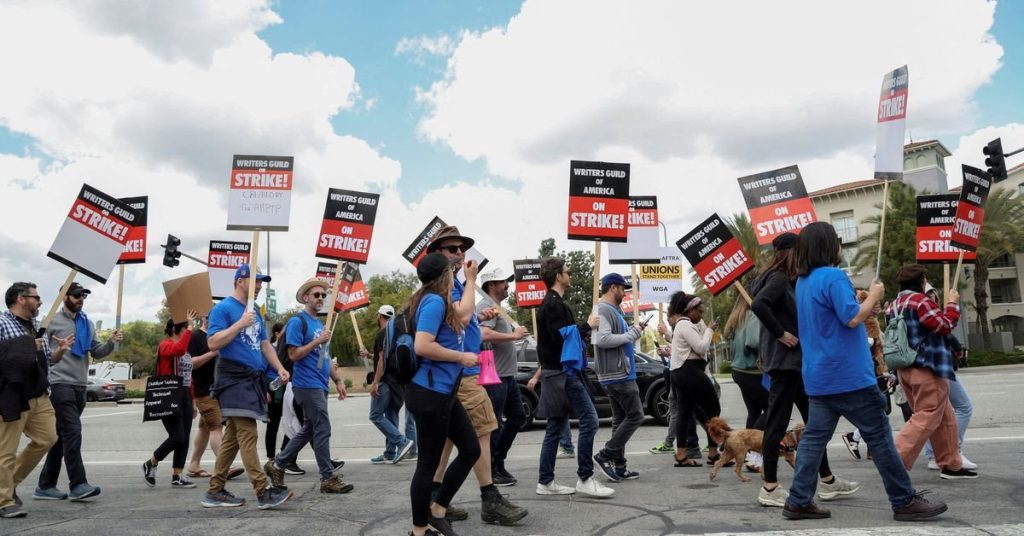 Another big way to support the WGA is by picketing with them if you are in LA or NYC. The schedule for which is also available on their website. For those not local to the strike, voicing your opinion on social media is no small help. Doing so puts pressure on the studios to concede on many points of contention that they have not waivered on so far. You can also pledge your solidarity to the movement on the SAG-AFTRA website, or sign the WGA's letter of support for the guild's contract negotiations.
---
Even if the current WGA strike doesn't affect you personally, it's brought up several important points regarding ethical business practices and the treatment of employees that can be applied universally. Corporate greed and replacing humans with AI technology are only a few that have become more and more relevant in recent years. As the strike continues, we encourage you to stay informed and voice your support where you can.
For more on the strike and other bookish news, check out our article here!
FEATURED IMAGE VIA TWITTER/ @BRITTWOODSY