Prepared for another heartfelt romance about university students? Enjoy more Webtoon romance this February with Nice to Meet You, about an awkward encounter that leads to new friendships, feelings, and love. Watch as a ditzy creative girl and a closed off serious guy learn about each other's pasts and faults. Created by Wishroomness which updates on Mondays.
Nice to Meet You Plot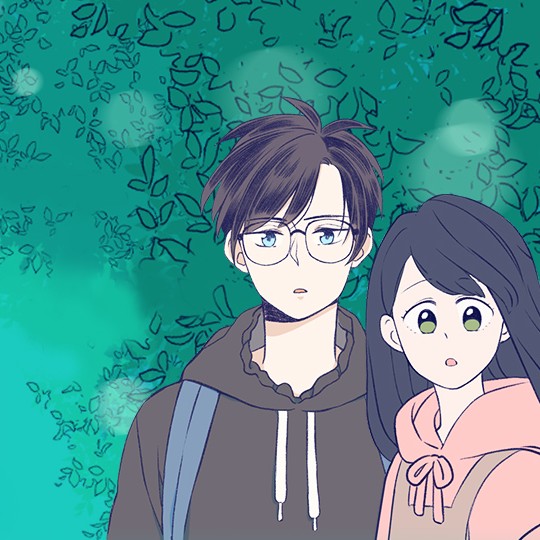 Mew, a ditzy university student, finds a lost student ID. Instead of finding the owner she does something silly. Little does she know she'll meet the owner. Talk about awkward first impression. Daze, who has a mouthful to say about his ID being lost, meets Mew and dislikes her immediately. Did she make a drastic mistake or the best silly decision of her life. Follow Mew as she meets new friends and discovers new feelings after this coincidental encounter. This Webtoon is packed full of romance but also has instances of trauma and physical implications that the readers may feel uncomfortable with.
Meet the Characters
Mew Appleby
She was always cheerful as a university student. Years ago she was known for having a frown on her face. Not even her best friend Simon knows how it became a smile. At age eight her parents passed away and her older brother had to take over the family responsibilities. She is a fashion and clothing seamstress student and is very friendly with everyone. Her smile is contagious and she is clueless and a bit of a klutz.
Simon
Simon is very protective of Mew. Ever since her childhood trauma he has been protective of everyone's intentions with her. He is usually seen as a grouch and scolding Mew when she doesn't take care of herself or is unaware of her surroundings. Simon is like her brother when her biological one is not around. He has a close relationship with her older brother. He took it upon himself to care for her and watch over her. He is a bit hostile towards new people but cares for Mew deeply like family.
Daze Page
Daze is very conservative and his close friends are Mickey and Wyn. He had more of a connection with Wyn during their grade school friendship. As a teenager, he was seen as popular and handsome. He had his first girlfriend and was excited, but they broke up because she said he was boring and only wanted his looks. He loves animals and just hangs out with Wyn and Mickey, but he's not the social butterfly of the group. Despite his antisocial nature, he meets Mew and is drawn to her good nature and kindness. She is pure, and he develops a friendship with her.
Wyn Willow
Wyn has purple hair and an outgoing personality. He befriends everyone who loves his looks and charismatic personality. He is obsessed with video games, which began back in middle school. His best friends were Daze and Mickey. He comes from a bit of money but that doesn't make him arrogant. He enjoys Mew and supports his friend Daze and his curiosity in her. He also has a protective instinct for her as well.
Mickey
Mickey is seen as odd to Mew, and she feels nervous around him; however, he has a protective nature and interest towards Daze romantically. He is a player towards girls and has been protective of Daze's feelings in grade school. He usually just dates girls to test their loyalty towards him or those who take an interest in Daze. He comes off as flirty but is only looking out for Daze and his other friends in odd ways.
Miles Appleby
Miles is Mew's older brother. He loves and protects Mew as best he can. He had to become an adult fast due to his parents unexpected deaths. He worked very hard despite the whispered rumors and constant doubt of others. He has provided for his sister. He has his own rock band and writes music to have an income. He is very fond of Simon and is caring towards Mew.
For more updates on new Webtoons go to Bookstr.
FEATURED IMAGE VIA ANIME INTERNET