Haruki Murakami, the author of Norwegian Wood and other famous novels, announced he'll be a part of a ghost story reading event in Toyko before the Nobel Prize in literature is announced. Murakami has been a famous Japanese author for a long time, and he's favored to have a good chance of winning the prize himself. Here's what we know about the event and what makes Murakami such a popular author.
Who is Haruki Murakami?
Murakami had his first big success with Norwegian Wood back in 1987. Norwegian Wood follows Toru Watanabe, who lives in Japan and explores romantic relationships with a couple of different women. The novel is deeply introspective, which is why it garnered so much attention. Murakami's later novels, such as The Wind-Up Bird Chronicle and Kafka on the Shore, also came into popularity. All of his books are independent stories, but his most popular books are literary fiction. He has a distinct style, where people can tell it's written by him just by style alone, even if it's an entirely new story.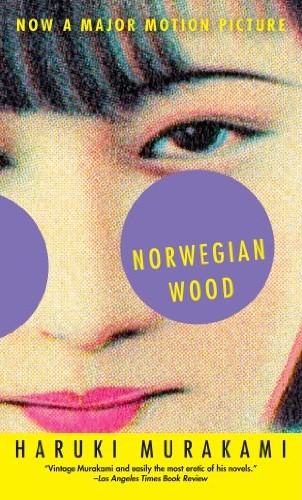 For over a decade, Murakami has been referenced for possibly receiving a Nobel Prize for literature. Fans of his work have been vying for him to win for ages. With the quality of his work, it's not surprising that fans believe he deserves one. With the announcement of the winner being on October 5th, 2023, readers and authors alike will get to see if this is the year Murakami gets the prize.
Why Is He Reading Ghost Stories?
Murakami has used ghost stories for inspiration in his work before. Tales of Moonlight and Rain is an old collection of gothic stories by Uyeda Akinari and Kengi Hamada that inspired his work, and part of what was read during the event. Stories like these inspired him when he was younger, especially his early works. Many of those stories, and other ghost stories that Murakami enjoyed, capture similar themes or metaphors as his modern work. So for readers who enjoy his work, reading the older stories Murakami enjoyed when he was younger provides some context for the themes.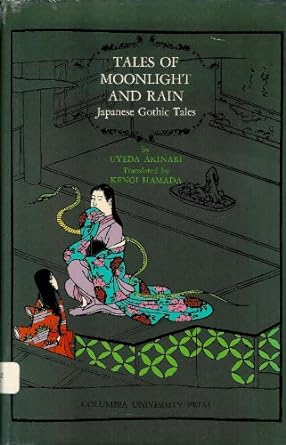 While he didn't bring up the Nobel Prize in literature during the event, it will likely be the last event he attends before the official announcement. However, Murakami has been on the list as a candidate for a while now. Other Japanese authors like Yoko Ogawa, known for stories such as The Diving Pool, and Yoko Tawada, known for books such as Scattered All Over the Earth, are also popular candidates.
While fans of Murakami have hope that this may be his year, there's a lot of great competition for the Nobel prize. No matter who wins, it's wonderful that there's so much quality literature that the prize is debated so much.
---
Want more on the Nobel Prize authors? Check out this article on previous winners!
FEATURED IMAGE VIA CANVA