Fanfic sites like Webtoon and Wattpad brought about the return of serialized stories in the modern era. Many beloved stories of the 18th, 19th, and early 20th centuries started as serialized fiction that was published in newspapers and magazines before being compiled into novellas and novels.
Over the last few years, serialized reading apps like Radish Fiction, Galatea, and Yonder have been capitalizing on the idea, as well. Writers, specifically for each app, write fiction stories by the chapter — or episode, depending on the platform — and readers pay to unlock the next/newest chapter/episode. Usually, this is done through a token system, where buying in bulk gets you more tokens for your buck.
In Comes Kindle Vella
Now, Amazon has developed its very own platform, Kindle Vella. Though, it's not as new as you might think. Kindle Vella has been around for a few years, but their reach hasn't been as prominent as other serialized fiction platforms, mostly due to accessibility issues. Most of those issues were cleared up in 2022. At this stage, Kindle Vella can be used on any Kindle app on any device; purchases just have to be made through a browser version of Amazon.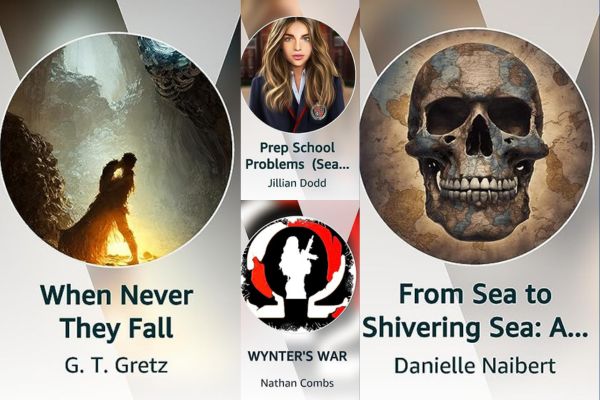 Who Writes the Stories
As with other serialized apps and sites, the writer's stories are specific to the platform they're publishing them with. These stories will not be found on other platforms. Many novice writers, especially those who want to publish through Amazon's KDP independent publishing platform, like to start through Kindle Vella. This gives the writer a bit of experience, both honing their craft and knowing how an audience might react to their writing style.
Pricing and What You Get for It
The first few episodes of every story are free for readers to enjoy and find out whether they want to continue on that fictional journey. To unlock more episodes, tokens must be purchased. When you begin on Kindle Vella, Amazon gives you 200 free tokens to start. This will give you approximately eight episodes, as one token gets you 100 words of reading, and each episode is between 600-1000 words.
To purchase additional tokens, go to amazon.com/kindle-vella and click on the Token link. The more you purchase at once, the cheaper each token is. Options are as follows:
200 Tokens for $1.99
525 Tokens for $4.99
1100 Tokens for $9.99
1700 Tokens for $14.99

You'll save between 5-12% if you purchase more than 200 tokens at a time.
When you click on a story, it will give you specific information about that Story: complete or ongoing (including when the last episode was dropped and the frequency of updates), episodes available, how many readers have liked it, its rating, and genres/tropes.


What is Available to Read
Fiction; all genres of fiction. From Fantasy to YA to LGBT Fiction to Action & Adventure, there is a genre for every reader. As the site has been live for a couple of years now, the backlog of completed stories is quite significant. New stories are being added all the time.


Kindle Vella gives each reader one weekly Fave button to use for a story that they find exceptional. The results are compiled and added on a rolling banner to give them more access to a greater web of readers.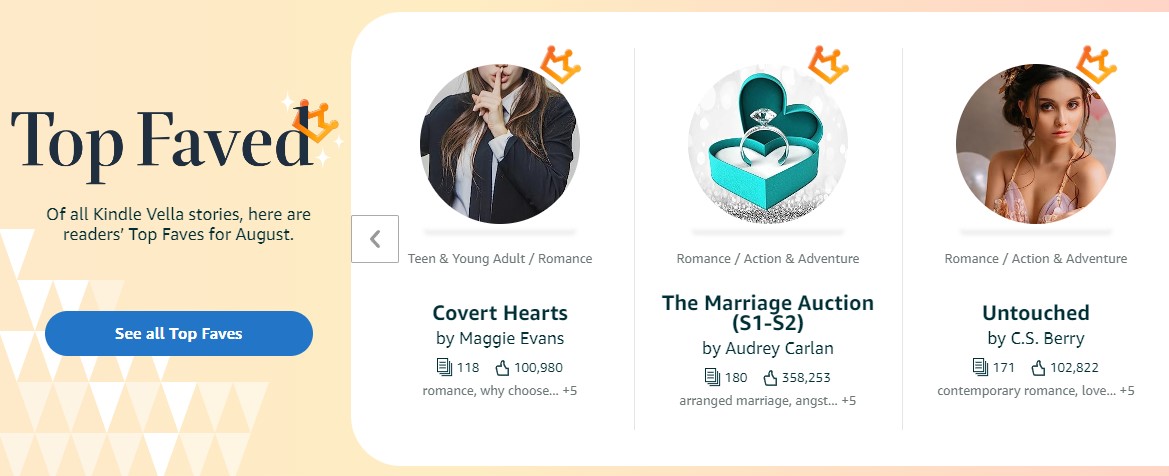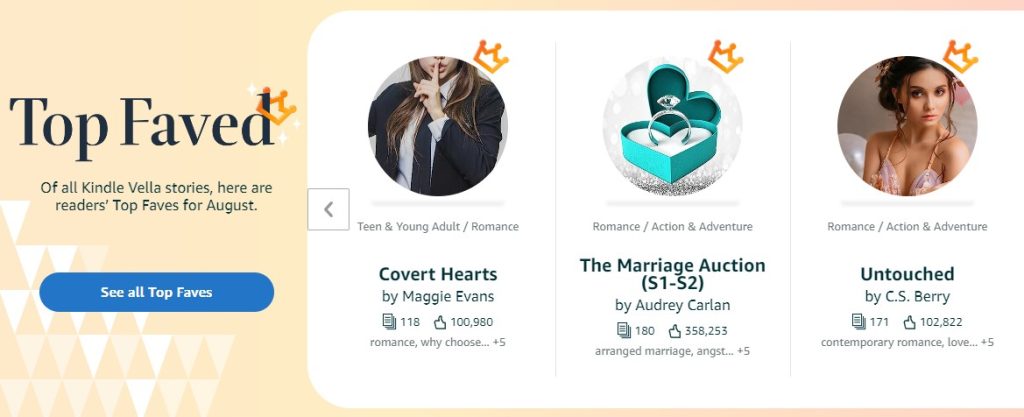 ---
Interested in looking more into Kindle Vella? Click here to preview their site and the stories they have available!
For more awesome bookish articles, click here.
FEATURED IMAGE VIA BOOKSTR / KRISTI ESKEW