On Tuesday, October 3, Penguin Random House released Out There Screaming: An Anthology of New Black Horror, a 400-page collection of horror stories from 19 esteemed and emerging Black authors. The compilation was curated by Jordan Peele, the Academy Award-winning director and writer of the hit films Get Out, Us, and Nope, alongside John Joseph Adams, a seasoned editor of over 40 anthologies, including Best American Science Fiction and Fantasy.
Jordan Peele's Significant Contributions to Horror
After years of working in sketch comedy, Jordan Peele made his directorial debut in 2017 with the blockbuster psychological horror film Get Out, which follows a young Black man who takes an ill-fated trip to meet his girlfriend's family and uncovers a disturbing secret. In Get Out, Peele uses many common horror tropes — from an eerie suburban setting to hypnotism and mind control — to voice a satirical commentary on systemic racism. The film received widespread critical acclaim in addition to four Academy Award nominations — including a win for Best Original Screenplay. The success of Get Out is credited with revitalizing the Black horror genre and even inspiring a subgenre of films that center around Black trauma. In the years since Get Out, Peele has released two more horror films — Us (2019) and Nope (2022).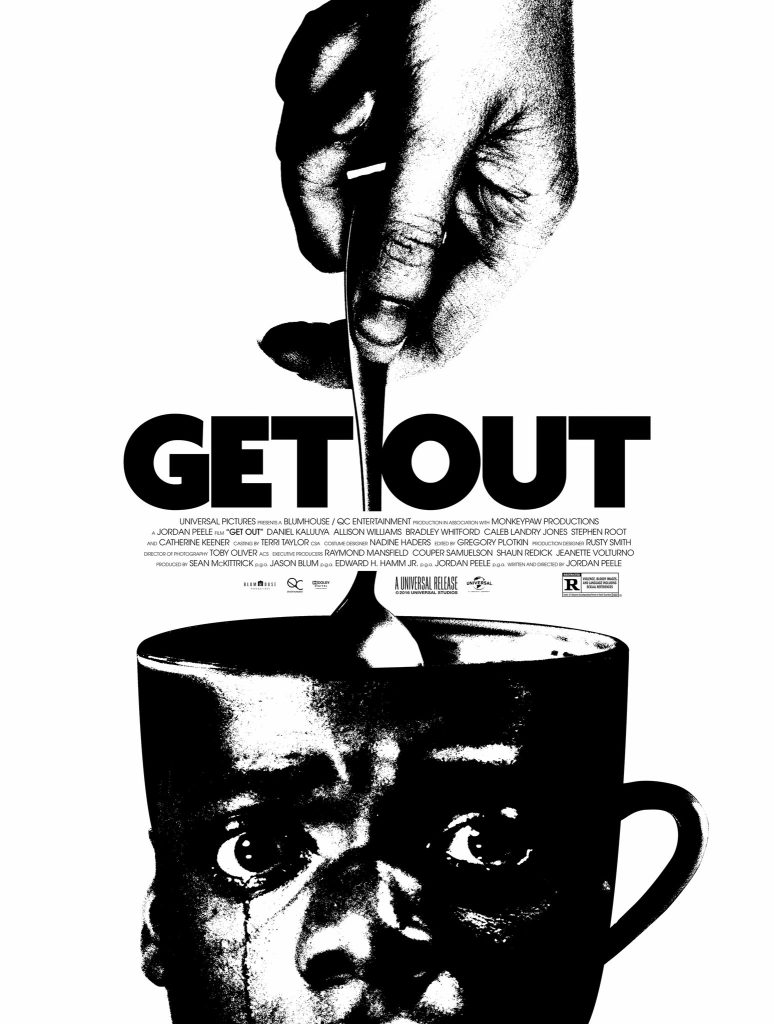 In addition to his films, Peele has further contributed to the expansion of Black horror through his company, Monkeypaw Productions, which produces horror, satire, and science fiction projects across various mediums. The company has produced the films BlacKkKlansman and Candyman, as well as the television series Lovecraft Country.
Now, Peele is branching out into the world of publishing to continue using his profound influence to elevate the work of contemporary Black horror writers.
What Are These Stories About?
Out There Screaming is an anthology that includes stories from 19 Black writers who use horror and the supernatural as a lens through which to explore injustice and systemic racism. The stories cover a diverse range of horror subgenres — including body horror, psychological horror, and cosmic horror — while also blending in elements of historical fiction and Afrofuturism.
Readers will recognize several prominent figures in contemporary fiction among the talented roster of writers that make up this collection, including the celebrated science fiction and fantasy writer N.K. Jemisin and also Tananarive Due — a vastly influential writer and scholar of Black horror. Also included in this collection are short stories from Rebecca Roanhorse, Tochi Onyebuchi, P. Djèlí Clark, and many others.
What Makes This "New" Horror?
In a recent interview with NPR, Peele explained that the categorization of these stories as "new Black horror" relates to the changing societal landscape that we live in today. He said,
"We are living in a new world every day… These, for the most part, feel like stories that couldn't have been told a few years ago because of the context of the world they're in."
As an example of this new context, he specifically mentioned the acclaimed science fiction and fantasy writer Nnedi Okorafor's story Dark Home, which combines ancient African folklore with the modern technology of a smart home.
For readers who may be skeptical of or intimidated by the horror genre, Peele mentioned that stories like these can be a conduit for thought-provoking societal discourse. He explained, "When we are allowed to process our feelings and our fears in creative ways, I feel like good things happen."
Out There Screaming is available to purchase on Amazon as a hardcover book, e-book, and audiobook, where it debuted at the number-one spot on the Amazon Best Sellers chart in horror. This collection — which Publisher's Weekly describes as "essential reading for any horror fan" — is the perfect addition to your bookshelf in anticipation of Halloween.
---
To read more horror-related content from Bookstr, click here.
FEATURED IMAGE VIA UNIVERSAL PICTURES